NO DEATHLY HALLOWS FOR TRADE YET
REVOLVER'S "BEST COVERAGE FOR YEARS"
2E'S SHOTGUN WEDDING
KING CAPITALISES ON WEDDING MANIA
THIS WEEK ON THE WEBSITE
BVA AWARDS NEXT WEEK
THE GIRL WHO SOLD A MILLION UNITS
KILLING MAKES A, ER, KILLING
REVOLVER HAS PLAN FOR BEN'S MANOR…
…AND ITS CRICKET TITLE IS ON FIRE
BIG NOISE OVER WHO'S SILENCE
VILF: THE V STANDS FOR VAMPIRE
BEFORE THEY WERE FAMOUS…
CONFESSIONS' TIMELY AWARD
BFI HELPS OZU INTO AUTUMN YEARS
YOUTUBE TO OFFER MORE RENTALS
QUOTE OF THE WEEK
AT THE MOVIES
SITE OF THE WEEK
TWEET OF THE WEEK
TRAILERS OF THE WEEK

If you can't read this newsletter or see the ads, please click here
---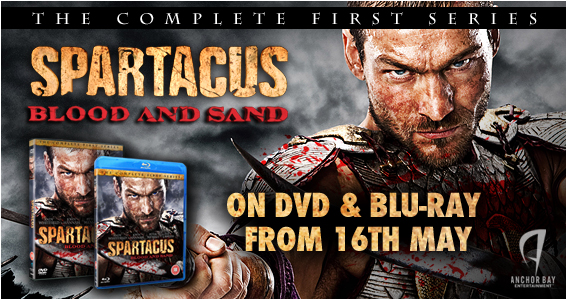 ---
It Was A Good Week For… Anyone who has anything to do with the Royal Wedding…


It Was A Bad Week For…
Sony, plagued by the security breach on its PlayStation Network, and the accompanying storm of bad publicity. Not the first data problem experienced by a company related to our industry…
We don't know if you've already spotted this, but tomorrow sees the wedding of Prince William and Kate Middleton and it's garnered a fair bit of coverage in newspapers, television, radio and just about everywhere you look, with bunting and flags lining the country. And so it came to pass that our industry has also aimed to capitalise on the events. Chief among these and already covered here is William and Kate: The Movie, released this week by Revolver. The title has benefited from even more coverage over the past week, and even though it aired on TV on Sunday evening, the vast majority of the media coverage was driven by Revolver's campaign. Highlights over the past week have included BBC Breakfast, Loose Women, Daybreak, Sky News and The Graham Norton Show. Revolver's Jon Sadler, who's been in the industry for some 20 years, so has seen phenomena come and go, said: "It's been literally the best coverage of anything I've ever worked on." Given that the event might have a little more publicity left in it over the next few days, this is a title that could run and run.

While many will be enjoying the wedding, street parties, or just the extra few days off work, spare a thought for many at 2 entertain. The company will be working flat out over the next week to get its newly-announced commemorative title, entitled, naturally enough, The Royal Wedding, ready for release. It's coming out in three separate waves – a full two hour version from iTunes on April 30 (that's right, this Saturday), with a 50 minutes highlights package available to download on May 2 and the DVD will be in stores on May 4. Although with its production staff working flat out from early tomorrow morning, some may even arrive in stores before that date. It has the cachet of coming with the BBC DVD moniker, and commentary from, among others, Huw Edwards. The DVD will feature full highlights from the event, with additional footage to the iTunes releases, and will also come with the Sophie Raworth narrated doc, William And Kate A Royal Engagement. In a laudable move, 2 entertain will be offering up its proceeds to charity in the form of The Foundation Of Prince William And Prince Harry.

So with the Royal Wedding fast approaching, Momentum is preparing itself for its biggest release ever, The King's Speech, due, in case you hadn't noticed, in stores on May 9. The campaign broke this week, with TV spots, outdoor and in-store elements all appearing. Momentum's Kristin Ryan said: "Our campaign kicked off this week with spots in relevant Royal Wedding-themed TV programming and London Underground posters. Our pre-release pos has all been shipped out and we're starting to get images from in-store displays which are looking great. It's just the beginning of our multi-faceted campaign for this very special royal release." You can see one of the London Underground ads in situ on our website, along with a selection of the point of sale and the excellent TV spot too. And we'll also show some pictures of the in-store execution and implementation too…

---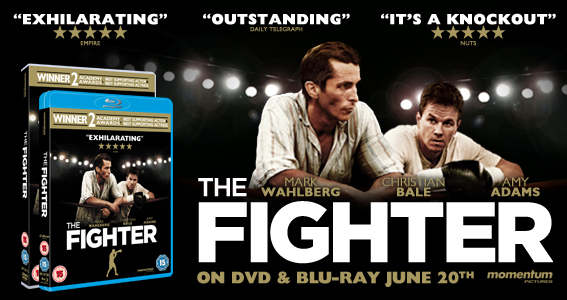 ---
As well as some of those King's Speech images, we've also got loads of new material on our website, including more from our roving screening correspondent Alex Kidd, a look at the phenomenon of sword and sandals films, the genre that refuses to die, our weekly round up of press coverage and, up by the time you read this, a new My Inspiration piece from legendary industry character Nigel Wingrove. Click through here.
Tonight, of course, was the original date for the BVA awards, but the event, as noted everywhere, of course, is now due to take place next Thursday, over in the city of London. Tickets are nearly sold out and we are, of course, always open to invitations from anyone with a spare seat. See you at the bar…


Talking of Momentum, last week we wrote about the continued impressive performance of its Millennium trilogy as the last title, The Girl Who Kicked The Hornet's Nest, further bucked the trend and sold as well as its predecessors. Well, over the Easter weekend the Momentum-released series passed another landmark, as sales for the three films, The Girl With The Dragon Tattoo, The Girl Who Played With Fire and the latest, Hornet's Nest, passed the 1 million mark. The combined sales mark came as Hornet's Nest itself exceeded 100,000 units. Momentum's Ken McMahon said: "We are thrilled that the public have embraced our Scandi trilogy to this extent. Our success is a result of brilliant marketing, careful scheduling and loyal support from our retail and online partners. The sales figures for a foreign language franchise are simply astounding." Expect more throughout the year, especially with a lavish box set due later in 2011.

Another Scandinavian title performing particularly well is The Killing. We've already covered this series, which aired on BBC4, became one of the station's biggest ever hits and has become as loved and revered by its fans as HBO's The Wire. Now Arrow's box set, released at the start of April, appears to be enjoying the same kind of trajectory as the HBO series, with sales continuing to perform well on a weekly basis and the word of mouth showing no sign of abating.

We've already mentioned Revolver, and not content with its Royal Wedding celebrations, nor its busy release schedule, the company has also been busy inking deals. It has picked up distribution rights to the eagerly-awaited (and already much covered) ill Manors, the directorial debut of Ben Drew, aka Plan B. The number one star, whose album The Defamation Of Strickland Banks has been a huge hit, is already an accomplished actor, having appeared in the likes of Harry Brown, 4.3.2.1. and Adulthood, while Revolver has proved itself as arguably the country's leading distributor of urban cinema, as evidenced by its current £2 million plus box officer earner Anuvahood. Drew's debut ill Manors is far grittier than Anuvahood and draws on his formative years in east London's Canning Town, it stars Riz Ahmed (Shifty, Four Lions) and Natalie Press (Red Road, 50 Dead Men Walking). It is funded under the Microwave initiative, which has already produced the likes of Shifty as well as Revolver releases Mum & Dad. Revolver's Justin Marciano said: "We first sat down with Ben and Atif to discuss this project three years ago and it was clear to us then that Ben was an exceptional talent. We're looking forward to showing the world exactly what we saw then, that not only is Ben one of the most exciting music artists working today, he is also one of the most dynamic directors too."

Sticking with Revolver, and more details are emerging of its eagerly-anticipated sports doc Fire In Babylon. The film, for those that don't know, follows the legendary 1970s and 80s West Indies cricket team through its period of world domination and is already picking up admirable word of mouth. It's now less than two weeks until the high profile May 9 premiere at The Odeon, Leicester Square, ahead of a special screening across 100 cinemas, featuring the film and a Q&A with star Viv Richards, due three days later. A screening programme across cricket clubs will further build the grass roots support ahead of the May 20 theatrical and June 6 DVD bow. And, as Revolver's Tim Westbey further explained: "The legendary Viv Richards and Michael Holding are supporting the release, with numerous interviews and features running in mainstream media as part of a comprehensive PR campaign. TV, press and online advertising runs throughout May and up to the home entertainment release, marking Fire In Babylon as one of the stand-out sports films of recent years."

Right, last mention of Revolver this week, but the latest edition of its Take Down monthly round-up of what the company's been up to. See it here.

As well as the TV premiere of the Wills And Kate movie, at the opposite end of the scale, last weekend also saw the bow of the new series of Doctor Who. The warm weather may have deterred some viewers and the full picture is only emerging as viewers catch-up via the the likes of iPlayer, but the initial outlook is very good, with the audience peaking around the 7 million mark, and boasting a near-40 per cent share of the total viewing audience. The simultaneous US airing was the most-watched telecast ever on BBC America, pulling in 1.2 million viewers. And, of course, it has wowed both fans and critics alike, as only the Doctor can. As previously reported on our newsletter, 2 entertain is releasing the first half of series six in July, with the second half in October, ahead of the traditional pre-Christmas box set. Product manager Sophia Nelson said: "Series six is bigger and better, with The Doctor leading viewers to places we didn't know existed. Doctor Who remains a really strong proposition, with the split transmission maintaining interest over a broader period plus a host of additional brand activity occurring throughout the year. With talent support and a creative marketing campaign planned we are confident that this series of Doctor Who will continue to deliver out of this world DVD sales."

---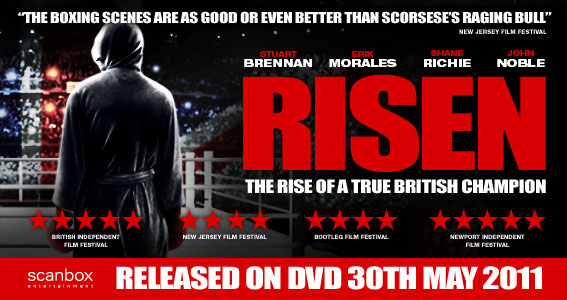 ---
More from the world of TV, and, as reported previously here on The Raygun, with Sky Atlantic now on air, HBO is gearing itself up for a busy May, and equally busy months ahead, as the third series of True Blood and the first season of Treme, which bears the legend "from the creators of The Wire" are due for release on May 23 and 30 respectively. In the case of the former, it has put together some intriguing marketing, which will include advertising, PR and social network elements bearing the legend VILF (think about it, but we'll give you a clue, the "V" stands for Vampire). That "cheeky" element will be included by more mainstream elements. As HBO's Sophie Knight said: "We're really excited about True Blood Season 3 as it is set to be our biggest campaign yet for the vampire series. [The release] will not go unnoticed and will be dominating all media channels with our extensive media campaign including TV, vod, digital, press and outdoor." More on HBO titles in the weeks to come…

Sometime Raygun contributor, freelance journalist, former Mirror DVD reviewer and aspiring film director Jessie Mellor will add another string to her bow on May 16 with the release of what is effectively her first ever DVD release, Before They Were Dubz, released via Exile Media. Mellor had filmed the members of UK hip hip outfit N-Dubz, Dappy, Tulisa and the other one, in their early days as part of a short film project she was working on. Now they have become huge superstars, she has re-edited the old footage and mixed it in with newly shot interviews and segments with people around the band and pulled the whole thing together to complete the release. Mellor said: "After writing about other people's releases for so many year, it's very exciting to to have my own title to talk about." As well as writing for numerous publications, and, of course, The Raygun, she is now working on her first feature film, One Love.

This week saw independent Third Window Films release Confessions, Japan's official entry into this year's Oscars and, just as it arrived on DVD and Blu-ray, it picked up another award, Best Asian Film at the Hong Kong Film Awards. That added to a tally for Tetsuya Nakashima's dark film that included Japanese academy awards. What's more, it comes with the kind of reviews you wouldn't necessarily associate with a subtitled Japanese film, such as glowing comments from the likes of News Of The World and the Sunday Mirror.

---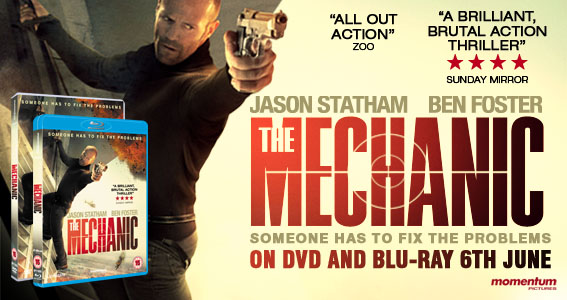 ---
Older Japanese cinema now, and we note with interest that the BFI is continuing its impressive and admirable plan to release more than 30 films by master Japanese director Ozu. Two mor titles, Late Autumn and An Autumn Afternoon, are due on May 23, and will add to The Ozu Collection. In keeping with the BFI's current strategy, both will be dual format editions, taking in Blu-ray and DVD discs in one package, retailing at £19.99. The BFI's James Blackford said: "Yasujiro Ozu is often cited as one of cinema's greatest directors. Jim Jarmusch, Wim Wenders, Claire Denis and Abbas Kiarostami, to name but a few, have all been influenced by his work. The BFI's forthcoming dual format edition releases of Late Autumn and Autumn Afternoon are the latest instalments in our highly successful Ozu Collection which will see the BFI release 32 of Ozu's finest films on DVD and Blu-ray across a three year period. As with previous Ozu Collection releases, these editions see us present a rare, lesser-known Ozu feature additionally on each release, representing excellent value for the consumer."

Ad we'll end with more from the US, where the vod race is heating up, as more and more entrants to the market are staking a claim for their slice of the vod market, in all its different guises. In the wake of the furore over premium vod and ongoing rows over that (the service launched last week), as well as the news this week that streaming and rental by post behemoth Netflix now boasts more subscribers than any other vod service, comes the news that Internet video giant youtube is now set to become the latest entrant. It is said to be making films from certain studios available to rent in the US day and date with their DVD and Blu-ray release. Those studios include Sony, Universal and Warner on the major side as well as leading indies such as Lionsgate and The Weinstein Company.

---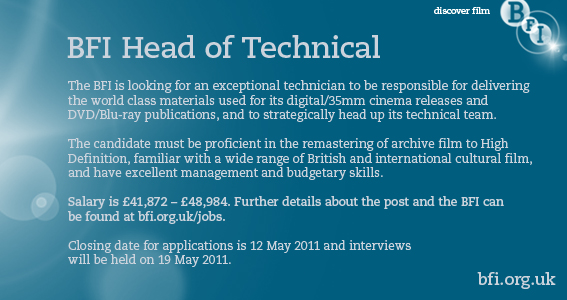 ---
QUOTE OF THE WEEK
"We thank you for your patience as we complete our investigation of this incident, and we regret any inconvenience. Sony takes information protection very seriously and will continue to work to ensure that additional measures are taken to protect personally identifiable information. Providing quality and secure entertainment services to our customers is our utmost priority."
Sony's official statement on the hacking that breached its 77 million-strong worldwide PlayStation Network (3 million in the UK).

AT THE MOVIES
A hugely impressive opening for the latest in the Fast & Furious franchise, as the fifth outing, bolstered by Dwayne Johnson joining the original stars Paul Walker and Vin Diesel took more than £5.33 million in its opening weekend. Arthur took some £764,468, Beastly did more than £550,000 and TT3D had an impressive bow on less than 100 screenings, earning £312,998. Rio passed the £8 million mark over the weekend, while Scream 4 passed £4 million.

The urge to write "I'll be back" in a story about the fact that Arnold Schwarzenegger may be returning to his seminal role as the Terminator is manna from heaven for headline writers, as evinced by this week's news that Arnie is attached to the latest film project in the franchise currently being touted around to the studios. Universal, Sony and Lionsgate are all said to be mulling the project. In related news, he's also rumoured to be involved with two further projects, The Last Stand and The Tomb. The former sees a sheriff taking on a Mexicn drug cartel, the latter about a man who builds a high security prison and then has to escape. Like all your favourite Schwarzenegger films, they sound both original and yet naggingly familiar…

More on The Three Stooges film and, to our minds, the project keeps getting better and better… As previously noted here, Curly and Larry from the trio of ultraviolent pranksters, as featured in scores of features during the golden age of slapstick comedy, have already been cast and this week's it's been announced that Jane Lynch, the comedy queen from among other things, Glee, and Larry David, of Curb Your Enthusiasm, have also signed up for the Farrelly Brothers remake project. Lynch will play a mother superior at the orphanage where the troublesome trio are brought up, but no word as to who the latter will play… We're just glad he's involved

SITE OF THE WEEK
This is brilliant for anyone looking to while away a few minutes in the run up to another break… It's a site celebrating the search for old VHS tapes by someone whose obsession we can only admire: http://www.vivavhs.co.uk/
And seeing as we're suggesting ways of whiling away the time, can we recommend that you head over to this website and vote for the Beelion in this Stella McCartney competition? The creature – one of two neck and neck in the competition to make up an animal that will end up on one of McCartney's tee-shirts – has been dreamed up by five-year-old Eve, daughter of Sarah Thom from PR outfit Media Communications and we think it's ace. Vote here: http://contest.stellamccartneykids.com/littleproject/participation.php?id=274 and pass it on.

TRAILERS OF THE WEEK
Our link to this last week was fatally wounded in action, so here's a proper look at Metrodome's Age Of Heroes:
Strong politically-charged thriller, but we need convincing on some of those accents:
To subscribe to The Raygun ne

wsletter, please email

info@theraygun.co.uk
with subscribe in the subject matter
To unsubscribe, email

info@theraygun.co.uk

with unsubscribe in the subject
For editorial or advertising queries, contact

tim@theraygun.co.uk