Their monthly meeting will be held on February 25, 2014 between 7:00 and 9:00 PM at the Kennedy Library- The Dougan Room, at the Konawa School 701 W. South St. Guest Speakers this month are
• Oklahoma State Rep. Justin Wood, Dist. 26
This is one of my favorite groups, unabashedly Christina yet inclusive to all. They manage to invite the politicians without ever being roped in too tightly with their agenda, an excellent result that other groups could learn from. Take the time to attend their event if you are near the area.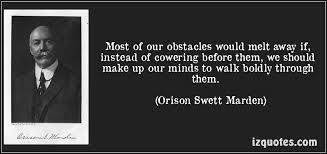 Charlie Meadows, the Gift that Keeps on Giving
And Charlie wonders why his interference helped sink the Rep. Mike Jackson ticket in the Speaker's election a week or so back? Too many of the politicians have figured out that Charlie is completely out of touch with reality and that he will fold like a hooker trying to meet the eyes of a fundamentalist preacher at the local grocery store. They know that Charlie lives and dies by their opinion of him and their willingness to appear at his meetings so they also know that Charlie will flip flop and apologize if he dares to speak out against one of them.
A perfect example is two weeks ago when Charlie cooked off on Senator Greg Treat by criticizing him and throwing out dirty laundry from years ago. Here is what Charlie wrote in the OCPAC newsletter:
"….. We must find and help elect those Senate candidates that will govern according to the principles of good government and not just be the pawns of the State Chamber of Commerce.
Let me give an example, in 2006, termed out State Representative Fred Morgan ran for Congress. His close campaign worker, perhaps manager (?) was Greg Treat. Morgan lost big time, but at some point in time Treat becomes a field representative for U.S. Senator Tom Coburn. ……
With the election of Todd Lamb to Lt. Governor in 2010, that necessitated a special election to fill Todd's vacated senate seat. I believe there were 6 candidates that filed for the office and OCPAC interviewed almost all of them if not all. During the interview process, it was clear that Carol Hefner presented herself as the most conservative of all the candidates. I had known Greg for some time and liked him but he didn't do that well in the interview and in the back of my mind I was very concerned about his past relationship with Fred Morgan. According to polling, Greg was way down, until Senator Coburn endorsed him. At that point in time, Greg began a rapid rise in popularity and ended up winning the race.
His first year in office he scored an 80 on the Oklahoma Constitution's Conservative Index, his next year he scored a 90 and then last year he scored an 83 for a lifetime average of 84. That is a good score for a member of the senate, and thus I have been pleased with his governance. In fact our members voted to award Greg the Senate Freshman of the year his first year and the Senate Lawmaker of the year in 2012. That was partly due to the fact that Senator Treat carried, what turned out to be a hollow threat (just ask former candidate David Tackett) from Senator Coburn that any lawmaker voting to increase the state's bonded indebtedness to finish the Indian Cultural Center, would find Coburn campaigning for an opponent.
The question begs, are things about to change? Will the Senator Treats Conservative Index score begin to decline? Senator Treat's lovely wife, and she is, has now gone to work as a lobbyist for the State Chamber. Guess who is going to carry legislation to float an excessive amount of bonded indebtedness to repair the State Capitol, a huge priority for the State Chamber? None other than Senator Greg Treat. Are my concerns about his past close relationship with Fred Morgan about to come true, especially with the Senator's wife now an employee of the Chamber?
I do not believe there is anything illegal here, but I believe there are grave concerns which could arise regarding just who is Senator Treat going to represent, his constituents or the agenda of the State Chamber? His ability to make independent decisions, with his wife now working for his old friend Fred Morgan is now in question!
Folks, I hope you understand, these are the kinds of relationships the power brokers in Oklahoma arrange. That is why it is imperative that we raise the kind of funds necessary to help elect people to office that will govern according to conservative principles and not "every whim" of the State Chamber, an organization I believe lusts for power to control the state. I agree with probably 70% of the agenda of the Chamber, it is the other 30% that makes them dangerous.
Now Charlie nails Senator Treat pretty well, confiding that without Coburn he wouldn't have won his seat while casting aspersions upon Treat and his wife. But Senator Treat was the top scorer in the 2013 Oklahoma RINO Index, earning the top score of 85, topping even Senator Nathan Dahm, the poster boy for conservative Senators.
But not to worry, Charlie flip flopped this week and spun what he had written the week before after Senator Treat collared our demented Santa Clause at the Capital on Tuesday. Charlie corrected his assertions that Treat's wife was a lobbyist for the State Chamber and slobbered all over Senator Treat with copious amounts of left handed apologies.
In last Monday's e-mail that went out, I painted a picture of concern I have regarding State Senator Greg Treat's close relationship with the State Chamber's Executive Director, Fred Morgan. In addition, I also expressed even more concern as a result of Senator Treat's wife going to work as a lobbyist for the State Chamber. I based what I said upon knowing that Senator Treat's wife had gone to work for the Chamber and the fact that I had seen her at the Capitol a couple of times during the first few days of the session.
While at the Capitol on Tuesday, I had a conversation with Senator Treat, where he informed me of some wrong information in my e-mail. While it is true that his wife is an employee of the Chamber, she is NOT a lobbyist. Her job entails being a liaison between the State Chamber and officials with local Chambers rather than being employed as a registered lobbyist. Senator Treat also informed me of several votes he had cast over the past 3 years which went against the agenda of the Chamber and thus declaring his independence.
Greg IS one of the more conservative Senators based on his past performance. My main concerns expressed in last week's e-mail were pointing toward the future. I appreciate his correcting me about his wife not being a lobbyist and as such, this correction and a personal apology to Greg for getting that wrong. I know and like Senator Treat and his wife, they have both attended OCPAC meetings in past years. It is always difficult to raise concerns about people you know and like. However, I believe it necessary to raise concerns about lawmakers and others who work and serve in the process regardless of personal relationships. In other words, we must base support upon performance rather than friendships alone. Again, Greg has been a good lawmaker, lets hope he continues in that vein. "
Dangerous? Dangerous Charlie? How about whipsawing conservatives when you don't have your facts straight and then apologizing the very next week and slobbering all over the victim of your ignorant rants? Do you not get it that you should support the good guys until they do something wrong and even then try to ascertain the facts in private before slandering them before their peers? And you wonder why your "help" turned out to be the kiss of death for Mike Jackson's Speaker race? You help a man that earned a dismal 1 point out of 100 in the 2013 Oklahoma RINO Index and opposed a man that earned a 23? Little better for sure but some better, but then you slam a guy that made one bad vote and missed another vote but was the top conservative Senator in the state?
So the lesson learned here for the conservatives is that not only is Charlie erratic, he will back down if you put your finger in his face.
Our apologies go out to Senator Treat on his mistreatment by OCPAC's leaders. Should the day come that Senator Treat needs correcting we will not shy from doing it but we will wait till he actually screws up before taking him to task and we will fact check before we publish. That might come soon if Senator Treat's bill to sell 160 million in bonds passes the House.