OCTOBER 2012                   www.visionaryliving.com
In this issue:
Personal News: 

Engaged!...

Dumb Supper for the Dead...

 
Media News: Djinn Interrupt Filming for New TV Show

...
Special Booksigning in Salem, MA... Cloud Atlas Features Reincarnation Themes...
Werewolves in Folklore and Real Lif

e

...
Mailbag Q&A:

Improving Psychic Skills... Helping the Dead Cross Over... Seeking Visits from the Dead

...
Book News: Soul Journeys in hard print ... Expanded Pocket Dream Guide and Dictionary

...
October Media & Events...

Feature Article:

Spontaneous Recall of Past Lives

...
Discover Your Past Lives Weekend...
Special Events in 2012... E-books by Rosemary... New and Recent Books in Print at Visionaryliving.com
PERSONAL NEWS: ENGAGED!
Last month during my lecture tour through West Virginia and Virginia, my significant other,

Joe Redmiles

, asked me to marry him.  I said yes! 

Joe and I met in 2004 at the Mothman Festival in Point Pleasant, West Virginia, during my first speaking appearance there -- I have been on the program every year since then.  Now there's a new ID for the winged humanoid -- wedding omen!

We haven't set a date yet, but we will get married in 2013.  I am, of course, very excited and happy -- Joe is a wonderful man!  See photo below.

DUMB SUPPER FOR THE DEAD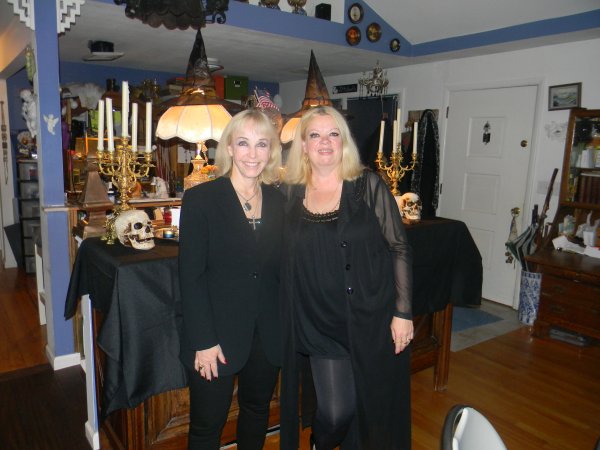 My thanks to

Krys Korzenko

of Stratford, CT for hosting an elegant dumb supper at the end of September.  It was a moving and emotional evening for everyone.

(Photo: Me and Krys prior to dinner.)



The dumb supper is an evening meal to honor and commune with the dead.  The dead are invited, and a place at the table is set for them.  The meal is served backwards, from dessert to appetizer, and with place settings in reverse.  Guests do not speak throughout the entire event, but focus their thoughts on departed loved ones.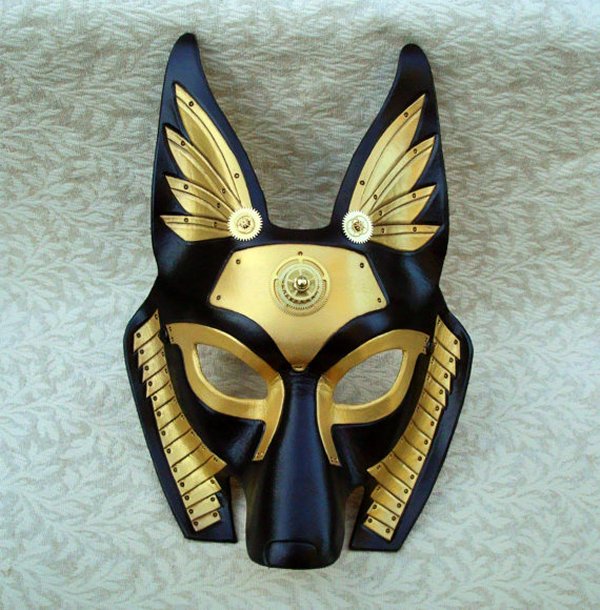 I officiated in the role of Anubis, the jackal-headed Egyptian funerary god.  Anubis leads the newly dead to the afterlife, where their heart is weighed against the feather of Maat, the goddess of truth.  He is a protector of the dead and their burial places.

(Photo: My Industrial Anubis mask was made by Andrea Mass
e-Tognetti, of Merimask.)
To enhance and intensify the evening, we ate our meal with a soundtrack of music and songs about death, mourning, the dead, and the afterlife.  The music serves to connect people to their memories, and often opens the door to profound contact.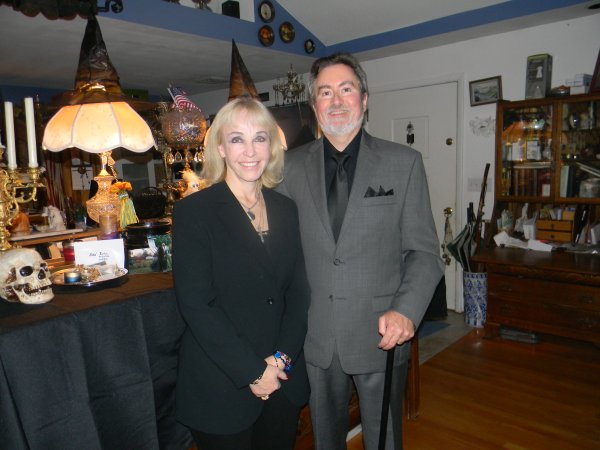 In its early tradition, the dumb supper was a divination meal to which the dead were invited in order to reveal information about the future, specifically the husbands-to-be of young women and girls.  It was eaten at midnight, in total silence, and done backwards.  Different versions evolved over time.  (Photo: Me and fiance Joe Redmiles.)

Today the primary purpose of the dumb supper is to commune with the dead, remember them, strengthen family and ancestral ties, mourn, and celebrate.  It is a powerful ceremony, one of my favorites to perform.
_______________

MEDIA NEWS AND EVENTS

DJINN INTERRUPT FILMING FOR NEW CABLE SHOW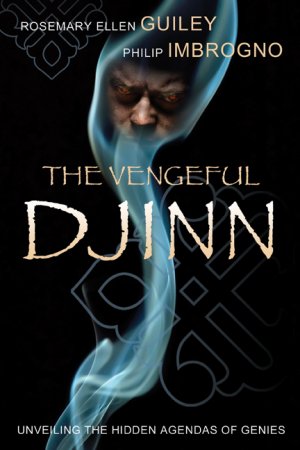 Last month at the close of the Mothman Festival in Point Pleasant, WV, I did some filming for a new cable series called American Monsters and Mysteries

,

which will air on the Discovery Channel next year.
We discussed various cryptids, and, of course the shape-shifting Djinn.

At one point deep into the filming I emphasized that we live in an interdimensional landscape with other beings and cannot just arbitrarily get rid of them to suit ourselves.  At that moment, one of the background Fresnel lights exploded with a loud bang -- a dramatic spirit comment on what I was saying.
Upon inspection of the light, we also found an interesting piece of evidence that has been a Djinn calling card for me for the past several years.  I'll leave it in mystery for the time being!
SPECIAL BOOKSIGNING IN SALEM, MA!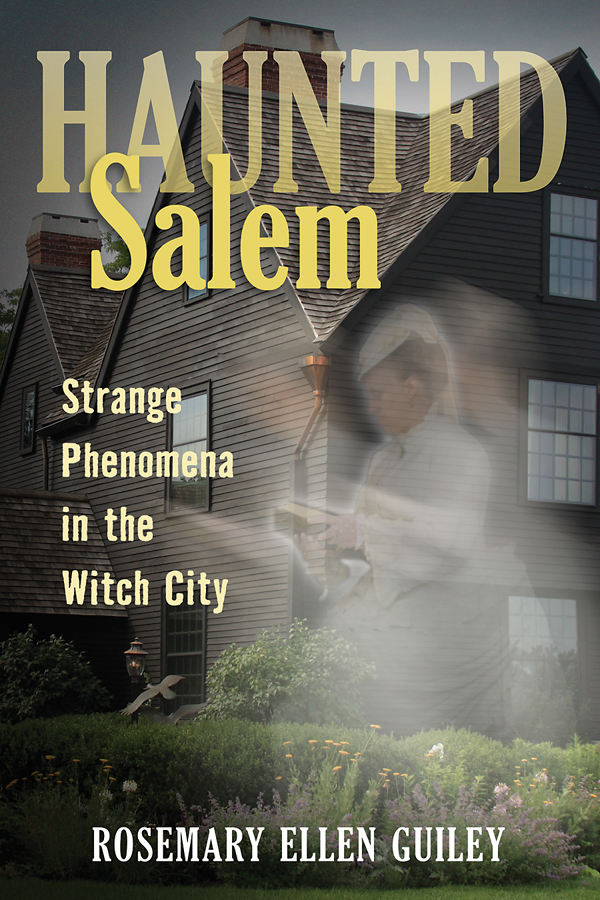 It wouldn't be Halloween without appearances in Salem, the witchiest city of them all!  The Festival of the Dead events run throughout the entire month of October.
I will be in town on

Saturday October 20

signing books outside of Christian Day's Omen shop at 184 Essex Street on the pedestrian mall, 11 AM - 4 PM.
I will have copies of Haunted Salem, Talking to the Dead, Ouija Gone Wild, Guide to the Dark Side of the Paranormal, my encyclopedias on ghosts, witches, demons, vampires & werewolves, and more titles.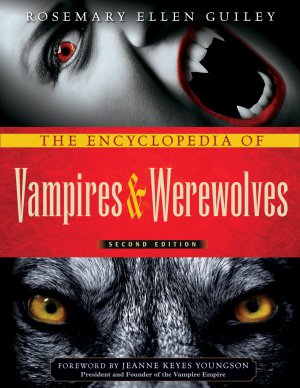 In addition, I will have some rare, out-of-print copies of Vampires Among Us, The Complete Vampire Companion, and early editions of some of the encyclopedias.  If you are a collector, this is the place to get them!

Stop by and say hello!  And if you're in town on October 25, join me at Omen for my special

Necromanteum

black mirror event (see Special Events below).

CLOUD ATLAS FEATURES REINCARNATION THEMES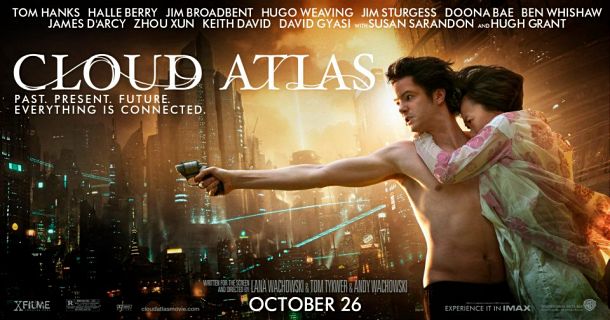 Cloud Atlas, an epic film based on the 2004 reincarnation-and- karma-themed novel by David Mitchell, opens in theaters October 26, and I can't wait to see it.  The film follows the stories of six protagonists through time as their choices and actions influence future lives and the course of history over centuries.
Mitchell said in a BBC Radio interview, "Literally all of the main characters, except one, are reincarnations of the same soul in different bodies throughout the novel identified by a birthmark...that's just a symbol really of the universality of human nature.  The title itself, "Cloud Atlas," the cloud refers to the ever changing manifestations of the Atlas, which is the fixed human nature which is always thus and ever shall be."
The film stars Tom Hanks, Ben Whishaw, Hugo Weaving, Doona Bae, Susan Sarandon, Jim Broadbent, Jim Sturgess, Hugh Grant, James D'Arcy, Halle Berry and Keith David.
WEREWOLVES IN FOLKLORE AND REAL LIFE

Tune into my special program on werewolves in folklore and real life on Strange Dimensions, featured on the SEPIA  Radio Network on Tuesday, October 23 at 10 PM EST.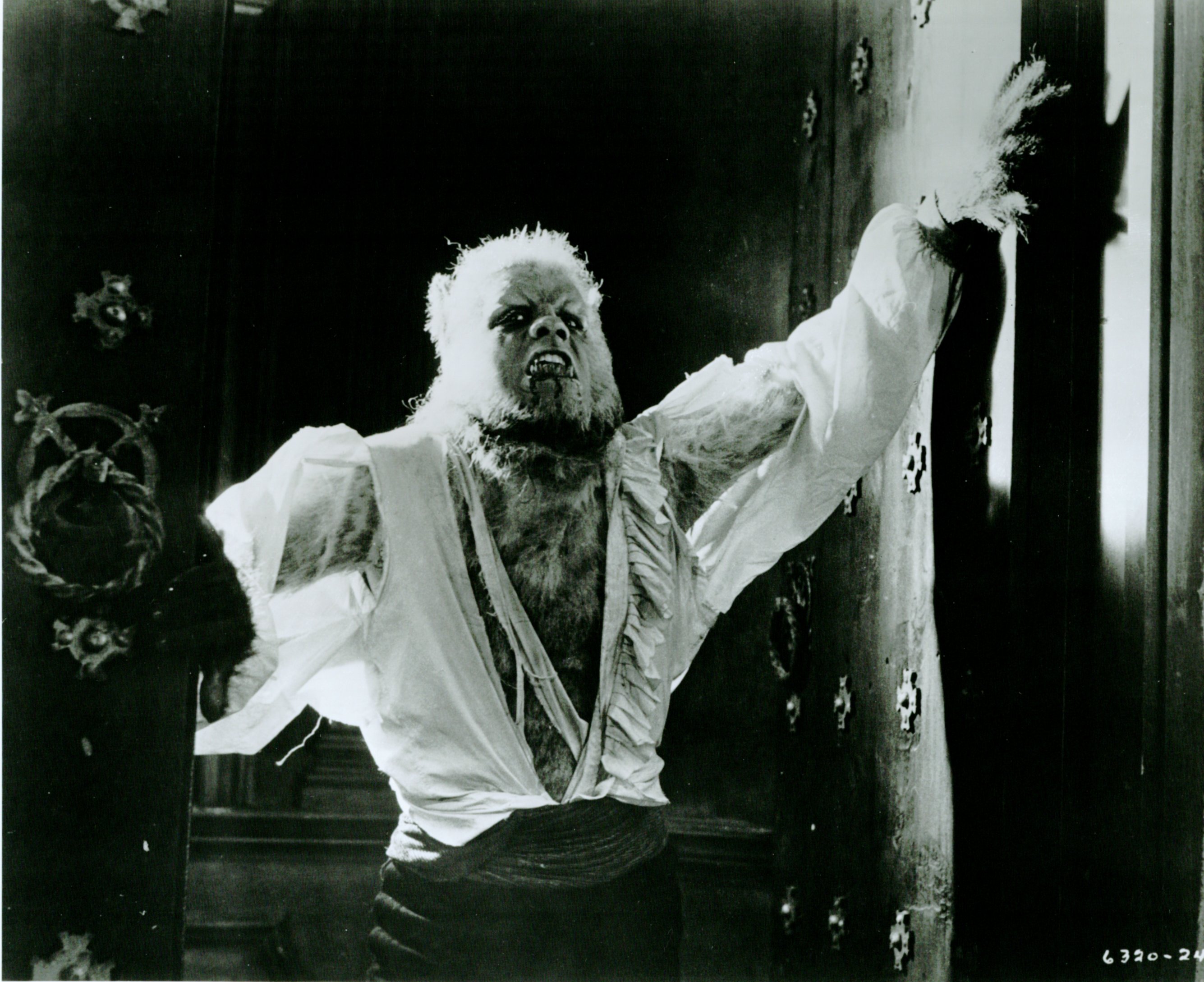 Werewolves are human beings who turn into wolves and later resume their human form.  During their episodes as wolves, werewolves savagely attack, kill and devour animals and people, according to lore. The word "werewolf," or "aman-wolf," was first recorded in Old English the 11th century in the Ecclesiastical Ordinances of King Cnut (1017-1037).  The term was sometimes used to refer to outlaws.   (Photo: Oliver Reed in The Curse of the Werewolf)    

Werewolf lore has existed since antiquity.  Early humans may have established strong bonds with wolves -- from whom dogs evolved -- and there is evidence of various animal cults, in which humans acquired animal powers by donning their skins.  Early humans may also have practiced cannibalism.  In the earliest religions, gods and goddesses had animal attributes.  In ancient Egypt, the images of gods were as were-animals: human bodies with animal heads.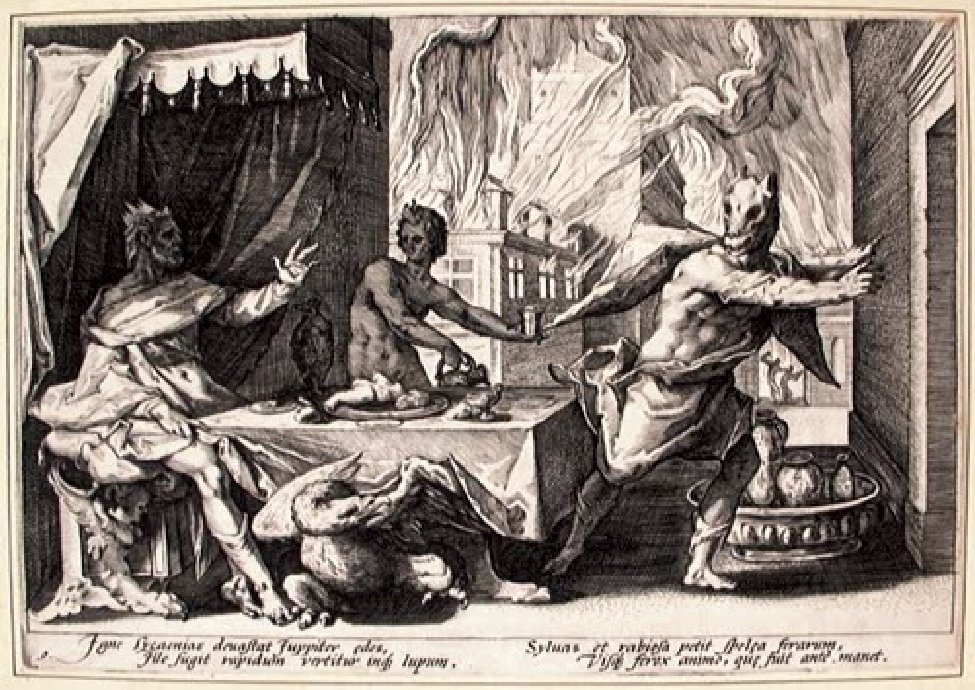 Legends and myths of human transformation into wolves -- one of the most feared of all animals -- are thousands of years old.  The werewolf is prominent in Greek stories and in Norse, Icelandic, Scandinavian, and Teutonic lore.  

(Art: King Lycaon in Greek lore is cursed to become a werewolf by Zeus after trying to feed the god human flesh.)



In some legends, the werewolf is a person born under a curse, who cannot prevent himself from his hellish metamorphosis, which happens on nights of the full moon.  The person, usually a man, but in some cases a woman or a child, takes on the shape of a wolf and all its attributes, and roams about the countryside attacking and eating victims. In other tales, the werewolf is a witch who accomplishes the transformation by magical means or with the aid of demons.  In most tales, the werewolf is wounded, and the wound sympathetically carries over to the human form and reveals the identity of the werewolf.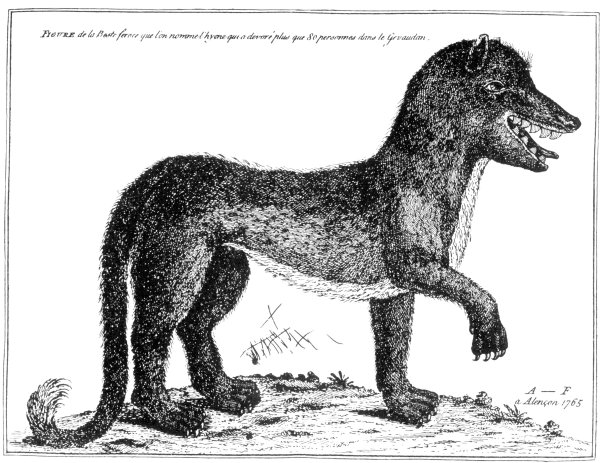 Werewolf beliefs were strong in parts of Europe where wolves were common and presented dangers.  Superstitions and fears of wolves ran high in the Baltic regions (Livonia, Latvia and Lithuania), France, Germany, Switzerland and even parts of Spain.  Plague epidemics that decimated local populations enabled wolves to flourish.  As they lost natural prey to hunters, they turned to livestock, pets and, rarely, humans.  France was plagued with wolf terrors, the greatest of which was the Beast of Gevaudan

(shown left)

. In England, wolves were exterminated by the 16th century, and so stories of werewolves are few there.
In lore there are two types of werewolves: involuntary and voluntary.
The involuntary werewolf is a person cursed, perhaps because of a sin.  The curse might last a few years or a lifetime.  For example, an Armenian folk belief holds that a sinful woman is condemned to be a werewolf for seven years.  A demon appears to her and commands her to don a wolf skin.  When she does so, she assumes the nature of a wolf, devouring her children and then strangers, wandering about at night to wreak havoc and returning to human form in the morning. (Photo: Michael Landon is cursed in I Was A Teenage Werewolf)

The voluntary werewolf is a person who acquires magical skills that enable transformation into wolf form at will.  The transformation is accomplished in various ways:
        By donning a girdle or belt made of wolf skin or human skin
        By rubbing the body with magical ointment
        By drinking rain water out of a wolf's footprints
        By reciting magical incantations
        By being aided by the devil or his demons
Characteristics of both types of werewolf are:
        An insatiable desire for the raw flesh and blood of animals and humans
        Wolfish behavior, such as howling and running about on all fours
        Savage attacks on animals and people
        Exhaustion after werewolf episodes end
In Slavic lore, the werewolf is closely related to the vampire.  The name of the Serbo-Croatian vukodlak vampire means "wolf's hair."  Vlokoslak, a Serbian term, and vyrkolaka, a Greek term, are among the names that are applied to either a vampire or a werewolf.  Many European superstitions about vampires hold that they can shape-shift into various animal forms besides wolves.

(Art: Werewolf attacks a man)



Therians and Lycans

Therians are modern-day people who identify themselves with animal forces and nonhuman entities.  For some, this connection is primarily mental andemotional.  For others, it is also physical, and involves shape-shifting into wolves, dogs, cats, other animals, and skinwalkers.  The shape-shifting is done in astral form, but what happens to the astral affects the physical, just as in early werewolf lore concerning wounds.
Lycans, a term describing a race of werewolves in the Underground film series, is used by some individuals to describe themselves as part werewolf, or having affinities with werewolves.
Like modern-day living vampires, therians and lycans have their own subculture. 
Don't forget, tune into my special program on werewolves in folklore and real life on

Strange Dimensions

, featured on the SEPIA Radio Network on Tuesday, October 23 at 10 PM EST.
IMPROVING PSYCHIC SKILLS

Q

:  I am attempting to strengthen my psychic abilities but have hit a wall. I don't know anyone who can show me and books aren't the same as a teacher.  Any suggestions?
A

: There are many ways to improve your psychic ability.  Some of the main ones are: Self-study with the help of instructional materials such as books; taking lessons from a medium or psychic; taking training in energy healing or martial arts; and practicing divination with something such as the Tarot or dowsing.  In addition, there are one-off workshops and seminars everywhere on spirit communication, mediumship, meditation, healing, astral projection, dreamwork, remote viewing, past-life recall and other topics, all of which aid psychic improvement. My own path of study has involved all of the ones mentioned, and often in combinations.
There is a maxim in occultism: When the student is ready, the teacher appears.  The teacher may not be a person, but a method, an avenue of study, an opportunity (such as a workshop), or yes, even a book.   The serious student can find many productive courses of action.  Daily meditation and practice practice practice will steadily improve the third eye regardless of the route taken. 
Psychic abilities unfold at their own pace, and often in subtle ways.  Many people have unrealistic expectations about the functioning of psychic faculties, expecting their performance to be dramatic.  Abilities manifest in different ways unique to the individual.
HELPING THE DEAD CROSS OVER
Q

: My best friend lost her daughter to a drug overdose.  We worry she is unable to cross over.  She was only in her twenties and her mom has never been able to move on with her life much, too.  It would help to know what we can do to help the daughter cross over and be at peace.
A

:

Someone who is skilled in spirit releasement may be able to help.  Some, but not all, mediums do this work.  Your best bet is to get word of mouth referrals via local metaphysical practitioners, bookstores, or centers.  The issue may not be the departed daughter, however -- it may be the mother who is having difficulty letting go, or coming to terms with the manner of her death.  She herself apparently is not seeking help in this matter.  Until she is able to address her own situation, this matter may not resolve.
SEEKING VISITS FROM THE DEAD

Q

: My dad recently passed away.  I was very close to him. He was my best friend. I'm having a hard time with his passing. I wish his spirit would come visit me but he has not. I would really like to know why, and also if he is okay.



A

: Visits from the afterlife are precious, but are not guaranteed. Since we do not know the exact conditions and mechanisms of them, we cannot summon them on demand. Most of them are spontaneous, and many are to individuals who wonder they were visited when a seemingly more appropriate person was not.  Variables that are unpredictable include the obstacles between worlds, the receptivity of the living at any given moment, and the push from the other side (we have no way of knowing what that entails, or whether all dead people are equally available on demand or at any given time). So, we can never really know why a visit from the dead does or does not happen to our satisfaction.
Most after-death communications come in symbolic form, through synchronicities, signs and sometimes paranormal activity.  Spirit-form visits sometimes break through to the best available channel, which may be a person who was not the closest to the deceased.  For example, an acquaintance may get a visit rather than next of kin or a spouse.
We should not take a lack of dramatic visits or signs as a qualitative statement about love or failure: For example, "He must not love me or he'd visit," or "I keep asking for a sign but I must be doing something wrong because I can't get one."
Chances are, you have received some subtle signs from your father, but they haven't matched your expectations of a spirit visit. Dramatic visits are a minority of all types of after-death contact.  Regardless of signs, the bonds of love continue, and the living find their own ways to stay linked.  They are different for everyone. You have to trust your own intuition about meaningful signs.
BOOK NEWS
SOUL JOURNEYS  IS PUBLISHED IN HARD PRINT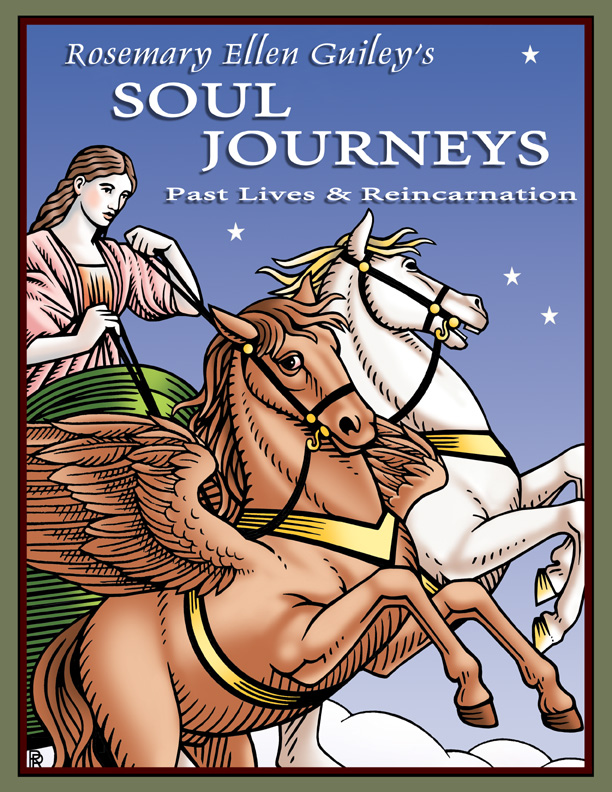 Soul Journeys: Past Lives & Reincarnation
is now available in hard print from Visionary Living, Inc. at my website shop.  I became convinced of reincarnation when I was in my teens.  Soul Journeys is a great introduction to the subject, with cross-cultural and historical perspectives, scientific examinations of past-life recall cases, and ways to remember your own past lives.  The book also features numerous original accounts of past lives, including Jim Morrison of The Doors, author Marion Zimmer Bradley, and more.
Curious about your own past lives? This November I am giving a past-life regression weekend workshop in Parkersburg, WV with

Tonya Madia

(see "Discover Your Past Lives" Weekend Workshop below.)
Soul Journeys is also available in e-book format on Kindle.
EXPANDED POCKET DREAM GUIDE AND DICTIONARY  IN E-BOOK FORMAT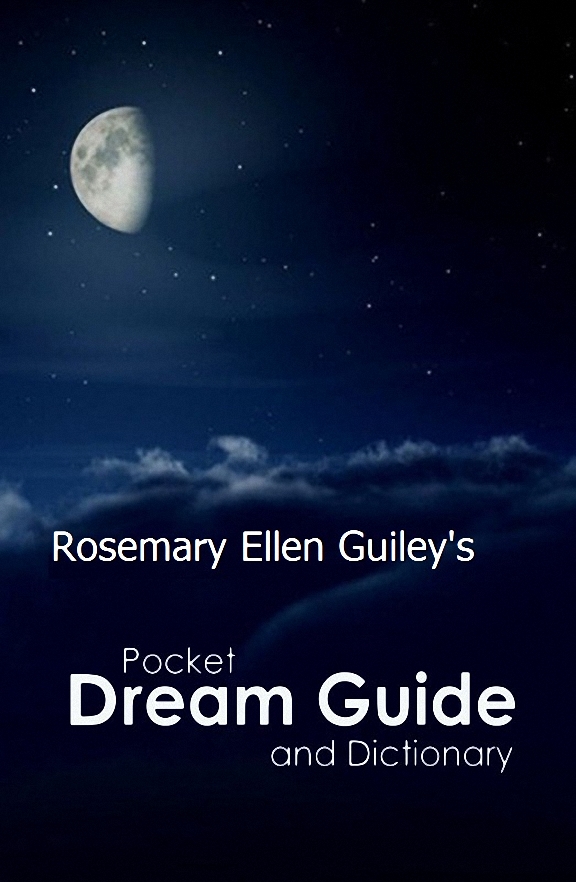 My

Pocket Dream Guide and Dictionary

has been expanded to more than 1000 dream symbol definitions, along with a guide to interpreting dreams and improving dream recall.  It is

available on Kindle in e-book format
.  Hard print autographed copies are due at my website shop in late October. 
Dreams provide valuable information about ourselves  and can help us make decisions and weather difficult times.  Dreams have healing power, and are conduits for divine guidance and creative inspiration.
Symbols are meaningful on both personal and universal levels.  A dream dictionary does not dictate meanings, but suggests meanings that springboard to many insights.  The 1000+ symbols in this book cover the most common dream images -- a comprehensive guide in a compact package!
_________________________
October 4 – The Black Cat Lounge radio show with Tim Shaw, Para-X Radio network, 8-9 PM EST.  Topic:  Ouija Gone Wild.
 October 7 -- Dead Air radio with Frank and Haley, 9 PM EST.  Topic: Reincarnation and Soul Journeys.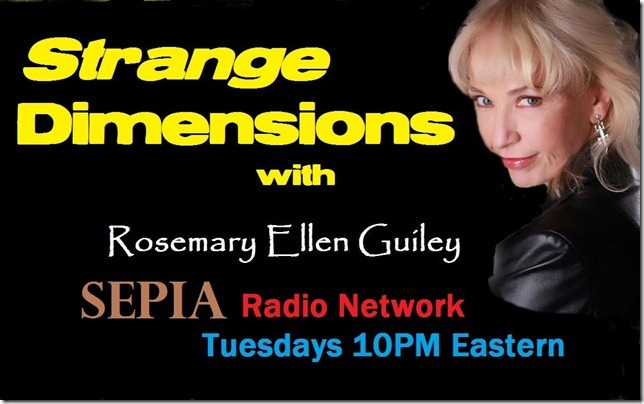 October 9 – "Strange Dimensions" on the SEPIA Radio Network with hosts Eric and Jess Dionne, 10-11 PM EST.  Topic: Vampires.
October 13-14 – Universal Light Expo, Veterans Memorial Hall, Columbus, OH.  Join me at one of the biggest metaphysical fairs in the Midwest!  I will give two talks on Sunday, 11 AM-noon on "The Interdimensional Earth" (free), and 1-3 PM, on "Unseen Warfare: The Djinn, Shadow People and ETs," ($10).  Both days I will be at my booth #402 in the vendor hall.
October 14 – "The Conspiracy Show" with Richard Syrett, 740 AM Zoomer Radio, Toronto, 11:30 PM EST.
October 20 – Booksigning in Salem, MA at Omen, 184 Essex Street, 11 AM-4 PM.  In addition to my current titles, I will have a few collectible copies of my out of print works on ghosts, Witches and vampires!

October 23 – "Strange Dimensions" on the SEPIA Radio Network with hosts Eric and Jess Dionne, 10-11 PM EST.  Topic: Werewolves in folklore and real life.

October 25 -- Necromanteum event, Salem MA, at Omen, 184 Essex Street, 7-9 PM.  Take a special journey into the black mirror to commune with the dead.  Includes light refreshments.  First time ever in Salem!
October 27 – Exploring Unexplained Phenomena with Scott Colborn.  Special program on ghosts, hauntings and paranormal investigations, 11:30 AM-1 PM EST.  I will be joined by my colleague Dale Kaczmarek, president of the Ghost Research Society based in Oak Lawn, IL, of which I am East Coast representative.

_________________________
SPONTANEOUS RECALL OF PAST LIVES

By Rosemary Ellen Guiley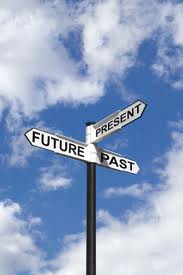 Just before we are reborn, the veil of forgetfulness descends to block remembrance of our past lives.  We come into life with a karmic history and a purpose, yet we have conscious access to neither.  According to Eastern philosophy, the forgetfulness is a blessing and enables the soul to make a fresh start in each incarnation.  Otherwise, life would be extremely complicated and confusing, perhaps even paralyzing.
Nonetheless, we catch glimpses of the past in certain moments.  Fragments, fleeting impressions and feelings bubble to the surface, only to be passed off as imagination in many instances.  In some cases, a person may be swept into an incredible vision that unfolds before the eyes. 
Past lives can be recalled through guided meditation and hypnosis.  In addition, there are many ways to experience past lives spontaneously.  Everyone has one or more experiences of the following:
Deja vu
Deja vu is an unexpected and unexplained feeling of familiarity in relation to places, events, people, dreams and all manner of experiences.  A French term for which there is no exact English equivalent, deja vu  generally means "already seen."  It is a common experience: you meet someone for the first time, yet feel you have known them before; you visit a strange place for the first time and feel oddly at home.  Deja vu varies in intensity, from vague feelings of familiarity to specific knowledge, such as how to get around a strange city, or the location of hidden objects in a strange place.
Waking visions
Visions of past lives can be triggered by meeting someone which whom one has a karmic tie; visiting a place tied to a past life; and hearing music or seeing art that has a past-life meaning for the individual.
The visions may flash quickly across the mind's eye or may appear as detailed hallucinations, in which the present surroundings disappear and are replaced by scenes from the past, and the viewer literally feels transported to another time and place.
Waking visions may be accompanied by a sensation of being out-of-body and being guided by a voice or angelic being.  In a nonjudgmental fashion, the guide presents an overview of the past.  In some cases, individuals see more than one life.  The experience helps the person to focus more constructive energies in the present.
Dreams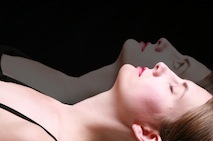 Dreams are a rich source of past-life recall.  Past-life dreams may occur once in a great while or with great frequency.  Distinguishing past-life dreams from ordinary ones is not always easy.  Individuals who have experienced many past-life dreams learn to recognize them by the impressions they create.  Such dreams usually are extremely vivid and remain sharp in the memory for a long time.  Many are lucid, in which the dreamer is aware he or she is dreaming.  Recurring dreams often have past-life connections.  Interpreting such dreams often requires the help of a therapist who specializes in past-life recall.  Dreams should be recorded in a notebook or journal immediately upon awakening.
Spontaneous memories
The ability to remember a past life spontaneously, as though it were just another memory like yesterday or the day before, is rare.  Many of the best known cases of spontaneous recall involve young children.  By age three, children have learned enough vocabulary skills to describe, even in rough fashion, what they remember.  By age eight, past-life memories fade or are obliterated by the present.
Scientists have studied spontaneous recall in children because they talk about places, things and people they have no way of knowing; they exhibit knowledge and skills they have not been taught; and they often can identify people, places and things from the deceased personality's life.  In the eyes of science, these cases constitute the strongest evidence in support of reincarnation, but do not necessarily prove reincarnation.
In contrast, adults who experience spontaneous recall might draw subconsciously upon dozens of sources "forgotten" by the conscious mind, such as old memories of experiences, books and movies. 
Resonances
Resonances are similar to déjà vu.  Places, things, animals, people and activities sometime evoke strong feelings of attraction and significance that have no logical explanation.  Perhaps they were significant in past lives, and the associations have carried on into the present life.  These resonances can influence our decisions on where we live, what occupations and leisure pursuits we choose, and who we live with and marry.
Illness and accident
Severe illness, especially involving high fever, delirium and coma, sometimes induce past-life recall.  Accidents involving severe trauma, especially to the head as in concussions, also jar loose past-life memories. 
One example is teh case of Dorthy Eady of London.  In 1907, three-year-old Dorothy tumbled down a flight of stairs and was pronounced dead by a doctor.  An hour later, the child was revived completely and seemed to suffer no injuries or ill effects from her terrible fall.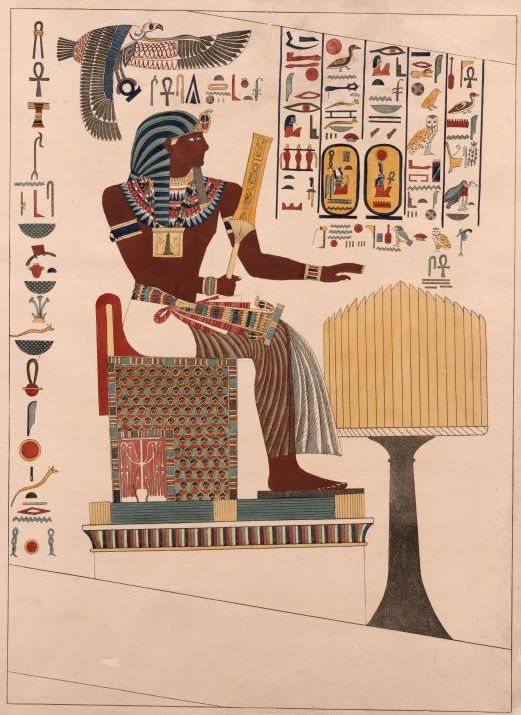 However, Eady soon began having strange dreams of a large building with columns and an exotic garden.  She cried that she was not "home," but didn't know
where "home" was.  On a visit to the British Museum, the child was excited
by Egyptian artifacts, and declared she had found her people.  By age sev
en, she identified the building in her dreams as the temple of Sety I, pharaoh of Egypt in the Nineteenth Dynasty, who lived from 1306-1290 B.C.E.  As she grew older, sh
e pursued an intense study of Egyptian history.  She eventually recovered memories of a past-life as a priestess of Isis in Sety's temple at Abydos, and she broke her virginal vows by becoming one of his mistresses.  When she became pregnant, she committed suicide. 
(Art: Sety I on his throne)
The Story of Omm Sety by Jonathan Cott describes her moving spiritual journey to reconnect with Sety I.  Edy spent much of her adult life living near the Abydos temple, preparing herself for reunion in the afterlife.  She died naturally in 1981, and hopefully found her soulmate.
[
Excerpted from
Soul Journeys: Past Lives & Reincarnation.
]
______________________
DISCOVER YOUR PAST LIVES WEEKEND WORKSHOP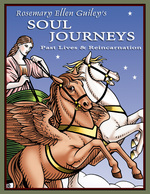 November 9-11, 2012:

  Join me for a Discover Your Past Lives workshop weekend in partnership with

Tonya Madia

, certified yoga instructor and Reiki master, in Parkersburg, West Virginia at the elegant, beautiful Blennerhassett Hotel!  Our program will include several group regressions for discovering significant past-life information, integrating your discoveries into the present, dreamwork, optional yoga, and optional bodywork services, private readings, and more.  Click here for details and registration.

My book Soul Journeys: Past Lives & Reincarnation provides an overview of reincarnation and past-life recall, and some of the most intriguing cases documented.
______________________________

I make my first appearance as a featured speaker at the fabulous Universal Light Expo in Columbus, Ohio October 13-14.  My showcase presentation features the Djinn, Shadow People and ETs.  In addition, I will give a complimentary presentation on interdimensional portals.  Visit me and

Tonya Madia

at our booth #402 in the vendor hall.  See you there!

NECROMANTEUM AT THE FESTIVAL OF THE DEAD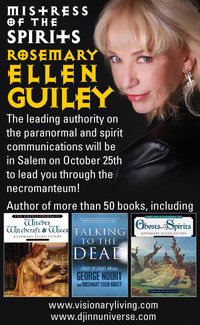 It's not too early to plan your Halloween adventures!  Come to Salem, Massachusetts, where the Festival of the Dead rocks all month long!  This year I join the headline events guiding an evening of spirit communication via black mirrors: "Portal to the Spirit World: Through the Necromanteum." 
Participants will learn about black mirror gazing for contacting the spirit world and then immerse themselves in their own experience.  Light refreshments conclude the journey.

Attendance is very limited for this special premiere event at OMEN on October 25.  Register early at Festival of the Dead.
JOURNEY INTO THE PARANORMAL BENEFIT CONFERENCE
I will give a presentation on animals in the afterlife, including animal communication from the Other Side, on Nov. 3 as part of a two-day conference sponsored by S.I.G.N.S. Paranormal at the Chesapeake Environment Center in Grasonville, MD.  The conference begins on Nov. 2, and a portion of the proceeds will benefit the Center.   A Bigfoot investigation is included in the program.
_____________________________

E-BOOKS BY ROSEMARY
I have several
titles from my own press available on Kindle. 

Click on the titles or covers for more information and to order.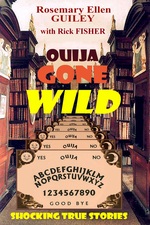 Ouija Gone Wild

, which I have co-authored with

Rick Fisher,

 
is the most comprehensive book written to date on the alluring talking board.  The book features dozens of riveting stories, the history of the board, the influence of films on popular opinions, and much more!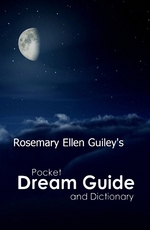 Rosemary Ellen Guiley's Pocket Dream Guide and Dictionary, everything you need for dream interpretation in one compact book!  The guide includes an overview of dreams, tips for interpreting dreams and improving dream recall, and a dictionary of the most common and useful symbols.

Rosemary Ellen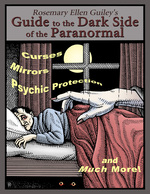 Guiley's Guide to the Dark Side of the Paranormal, a collection of 20 articles on curses, psychic protection, the evil eye, lethal ghosts, possessed possessions, the Djinn, Shadow People, the Ouija, dream invasion and more.  Read it and keep the light on at night!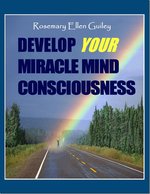 Develop Your Miracle Mind Consciousness, a helpful guide for staying on top of 2012, a dragon fire year.   Examines the states of consciousness conducive to miracles and practical tips for developing a daily "Miracle Mind Consciousness."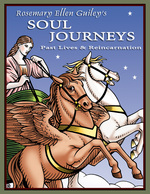 examines the evidence for reincarnation and the ways that a soul might return to physical form.  Famous cases investigated by scientists and experts are featured, as well as original cases from Rosemary's research.  Karma, relationships, soul mates, phobias and past-life healing are discussed.  Want to know who Jim Morrison of The Doors was in a past life?  Get the book!

_____________________________

NEW AND RECENT BOOKS IN PRINT AT VISIONARYLIVING.COM
To order autographed copies, click on the covers or here.
Ouija Gone Wild
is in the shop!  $18.95 plus s/h.
Soul Journeys
is available to ship, $16.95 plus s/h.
Rosemary Ellen Guiley's Guide to the Dark Side of the Paranormal is out in a paperback edition, fresh off the Visionary Living, Inc. press.  The book features 20 articles on dark side topics in the paranormal, occult and ufology, including Shadow People, the Djinn, curses, demons, Men in Black, dream invasion, sex with entities, vampire UFOs, and more.  $12.95 plus s/h.
This paperback is available only on my website bookshop and at my events.   It is also available in e-book format from Kindle at amazon.com.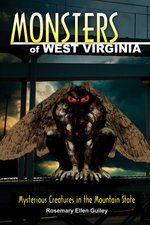 Monsters of West Virginia is new in 2012 from Stackpole Books.  The Mountain State teems with strange creatures!  Read about Mothman, the Flatwoods Monster, the Grafton Monster, Bigfoot, thunderbirds, mystery cats, werewolves and other oddities.  In addition, I discuss possible explanations for mysterious creatures from the perspective of multi-dimensional realities.  Even if you don't live in or visit West Virginia, it is an excellent introduction to the realm of the crypto-creatures, and to explanations for how and why they appear.  They are everywhere!
$12.95 plus s/h. 
"Strange Dimensions" is copyright Visionary Living, Inc., 2012.