THE HARRY FACTOR LIFTS TRADE…
MARKET ON THE UP, SAYS OCC
ULTRAVIOLET ARRIVES AT LAST
WARNER, FOX AND CO LINE UP BEHIND UV
APES HAVE THE X-FACTOR
INBETWEENERS ARRIVES…
PLANET SENDS A CHILL THROUGH STORES
LEMON PASSES THE ACID TEST
HANGOVER CURE ON THE STREETS
SUPER SALES FOR PARAMOUNT…
…AS MAJOR INVEILS Q1 SLATE
TINTIN'S FURTHER ADVENTURES AT RETAIL
MASTERS AT WORK…
THE RAYGUN AND INDIES AT THE BFI
LOVEFILM'S KINECTS WITH XBOX CONSUMERS
REVOLVER TAKES IT DOWN AGAIN…
ARROW INKS SAMSARA DEAL
WILD TIMES FOR UNIVERSAL
NETWORK HEADS TO NEW YORK
HIGH FLIERS ON THE MOVE
SCOTT STICKS UP FOR BLU-RAY
---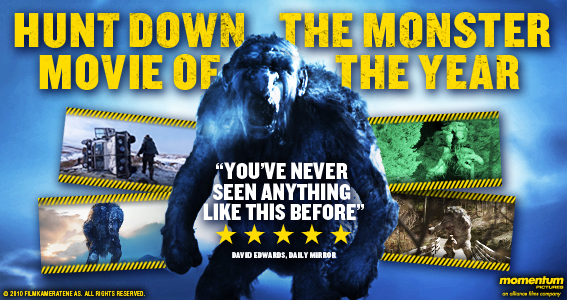 ---
It Was A Good Week For…

Harry Potter, who else could it be?
It Was A Bad Week For…

Ouch, that discounting on Harry was inevitable, but it was still painful…
Crisis, what crisis? With doom and gloom still pervading the industry, or at least analysts, Harry Potter And The Deathly Hallows Part 2 rode into town last Friday (see last week's newsletter), and, despite the rampant price-cutting and heavy discounting, it brought some cheer to the business. According to the Official Charts Company figures, last week (week 48) some 8.977 million units were sold, compared to 7.629 million the corresponding week last year. The OCC's Martin Talbot said: "Last year, the final four weeks (weeks 49, 50, 51, and 52) delivered 36.3m units. So the market is ramping up at the right time." Even stripping out the Potter effect – it sold 1.18 million units in a matter of days – the market was still slightly up on last year. The OCC expects the final Harry Potter film to be the year's bestseller, surpassing the 2.42 million sales of Harry Potter And The Deathly Hallows Part 1, the current 2011 strongest performer.
But it's the Harry effect and this and next week's crop of titles that really boost the confidence. As the Official Charts Company's Martin Talbot said: "The market has been growing steadily over the past few weeks, heading into December, and the arrival of blockbuster titles like the final Harry Potter have sent it soaring, with almost 9m units sold last week. On top of that, there are at least three more big weeks to come – a full week of Deathly Hallows 2 this week, along with Hangover 2 and Captain America (which between them should deliver 1.5m-plus, and then the likes Super 8, Frozen Planet and (of course) The Inbetweeners Movie next week. All very good signs leading into Christmas and the New Year." The OCC has also compiled a fascinating chart of the bestsellers of the year so far, we'll have it up on our website shortly.
December 26, 2011. That's the date that will see the official UK launch of the first UltraViolet-enabled disc. That all important date, which is when the UltraViolet branded Final Destination 5 is due from Warner, will see the digital rights library system go live in the UK. At a briefing this week, the cross-industry Digital Entertainment Content Ecosystem, in the guise of general manager Mark Teitell and representatives from Warner, showed off UltraViolet and its benefits. From the demonstration we at The Raygun saw, it's reassuringly simple and easy to use, we're now committed to the concept. It offers anyone who buys an UltraViolet badged title the chance to collect titles they own in a cloud-based digital locker. They can download the film to any number of devices and also stream it, building up their collection in the virtual locker. It works on any device – up to 12, which can be changed too – and will take in other family members too, six in all. As Teitell pointed out, UltraVoiolet offers consumers more freedom, more choice and also gives them confidence for the future, as it's not tied to any manufacturer, distributor or any single company. More than 20 licensees have already signed up to be the early backers in the UK, and the DECE boasts more than 75 members globally. In an official statement, Teitell said: "The UK home video environment is a vibrant and evolving marketplace, where consumers are demanding a more advanced and open alternative to the closed video distribution systems being offered today. The UK launch of UltraViolet represents another key step in the development and roll out of this new eco-system, which provides consumers with a superior value proposition for owning, collecting and sharing digital movies and TV shows. We're looking forward to working with the inaugural licensees we announced today to begin introducing UltraViolet to consumers in the UK over the coming months."
---
As well as Final Destination 5, Warner has also pledged that all its major releases will be UltraViolet-enabled, taking in the likes of January release Crazy Stupid Love and, beyond that, titles such as Happy Feet Two. Chris Law, senior vice president and managing director, Warner Bros. Television and Digital Distribution UK said: "By making Final Destination 5 and all future WB theatrical new release titles UV enabled, we are offering consumers a simple and more compelling way to purchase, manage, access and share their movie collections digitally. This is just the first step, I'm confident we'll be seeing more and more compatible content and services launching in the coming months." The system's early licensees in the UK include Fox, Sony and Universal. Robert Price, md at Fox, said: "Movie lovers want the freedom and choice to play their purchased movies everywhere. Today's announcement of the first UK licensees for UltraViolet is great news as it means we will soon be able to browse digital versions of movies from multiple studios just as easily as we currently browse our Blu-ray and DVD libraries on our shelves at home. Only UltraViolet can make that possible and 20th Century Fox Home Entertainment is committed to supporting it. UltraViolet makes digital ownership accessible to the mainstream, it's about responding to customer demands to buy once, and play everywhere. Demand for digital ownership has rocketed over the last year with access via Blu-ray proving the easiest and most popular approach. This Christmas we'll see the share of sales tip in favour of the Blu-ray format, thanks to bundling with digital copy. X-Men: First Class, Fox's most recent release, has seen Blu-ray take a 40 per cent share of sales in UK and in an important milestone Rise of the Planet of the Apes is expected to achieve half of all sales on Blu-ray internationally. Because of this added value and easy digital access, we've seen ownership of movies remain strong in the UK, with 90 per cent of those consuming movies in the home choosing to buy them." For more on UltraViolet, see our website shortly…
Mention of Rise Of The Planet Of The Apes brings us on to the next item on the agenda. The film, one of the most acclaimed of the summer blockbusters, is out on Monday and, the night before sees one of the most watched TV events of the autumn season, the final of the X-Factor. So what better time than this to air a bespoke, one-off TV advert for Rise of The Planet Of The Apes than during the interval? In a smart move, the showpiece ad features footage from the film and features the music of Bat For Lashes. Paying tribute to agency Feref, Fox creative development controller Yasmin Rahman sad that this hero spot – and the rest of the campaign – exceeded their expectations. "We couldn't be happier with the results," she added. See it over here, http://www.feref.com/rise/ it's highly recommended…
Also out on Monday is 4DVD's The Inbetweeners Movie and the welter of publicity surrounding one of the year's most successful films has kicked off. There's been exclusive online coverage on The Sun's website, Heat and Digital Spy, with plenty more, on and offline over the weekend, including a cover story in the Mail On Sunday's magazine.
---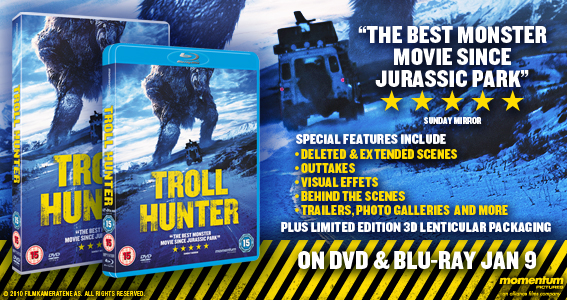 ---
Let's go back to some of the current success stories now. Released yesterday (Thursday) was 2 entertain's Frozen Planet, one of the season's most talked about television programme. And the release saw HMV pass the 2 million mark with sales of programmes presented by national institution David Attenborough. It's sitting just behind the current crop of film blockbusters, a remarkable feat. HMV's Gennaro Castaldo said: "Any natural history series featuring Sir David Attenborough is DVD gold – it's almost a genre in its own right. His outstanding insights into life on this planet represent the pinnacle of TV-making, so it's no surprise that the public consistently responds to him in this way."
Also performing well from 2 entertain is its Celebrity Juice title; we seem to have seen the TV ads everywhere over the past seven days. Product manager Katie Wqters said: " Celebrity Juice has been a big hit so far and is shaping up to be one of our top selling titles this Q4. With the popularity of the series going from strength to strength we really believed that there was a strong demand from fans for exclusive material from the show. We have had fantastic support on social media from Leigh Francis and the whole Celebrity Juice team, really engaging with fans about the DVD and uploading exclusive clips. We also have further TV and outdoor marketing activity planned for the run up to Christmas."
Meanwhile, Harry Potter And The Deathly Hallows Part 2 was part of another busy week for Warner. The Hangover Part II was out this week and to mark the occasion, Warner sent out a tuk tuk to major cities, offering bacon sarnies to anyone who tweeted smartly, as well as taking them and copies of the film around to key media outlets. Pictures of the fantastic branded vehicle, which ties in neatly with the film's south east Asian location, will be up on our website shortly. Also due up are pictures from SPHE's launch activity for The Smurfs, which saw the world's biggest Smurf, an inflatable creation, erected ahead of the release near London Bridge.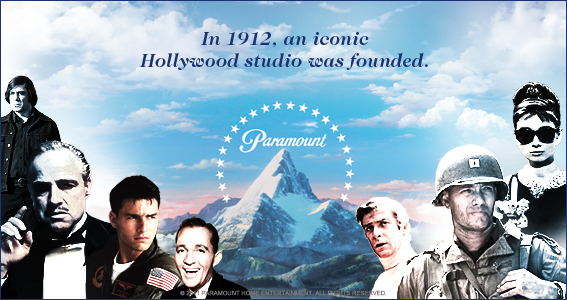 One studio currently performing well is Paramount. The distributor has had a run of success stories on the back of its blockbuster-laden summer. Captain America: The First Avenger, which came out this week, is doing "storming" business, way ahead of many forecasts, while Transformers: Dark Of The Moon is still going strong into its second week. And, as the company's marketing director Lesley Henry noted: "So far it's turning out to be a really good Q4 for our new release titles and we're super excited about our Super 8 release on Monday where our pre-orders are super strong." Super indeed.
As we've noted, it's been a hectic Q4 for the major, but there's no let up in 2012, as Paramount boasts another hefty slate. It's also varied, taking in everything from family to horror, with strong teen fare too. It kicks off with Footloose, the note perfect take on the classic story, remade for the current MTV generation, with the release supported by a major above the line push. The third instalment of Paranormal Activity, currently the most profitable – and, crucially, credible – horror franchise around. What's more, Paramount now knows exactly how to target the key 15 to 24-year-old audience. Next up is one of The Raygun's favourite blockbusters of 2011, The Adventures Of Tintin: The Secret Of The Unicorn. The hugely enjoyable adventure film will come in numerous SKUs, including 3D Blu-ray, and will be supported by TV advertising and Paramount is also looking to take over shopping centres and the likes. Next week sees the latest DreamWorks animated tale, Puss In Boots, released theatrically and the home entertainment release will be timed around Easter 2012. Paramount is aiming to have a lot of fun with the release, including elements such as Puss In Boots lookalike competitions, all this in addition to a suitably sizeable TV advertising campaign. TV-wise, Q1 sees the likes of Californication, Dynasty, Jersey Shore, SpongeBob SquarePants and tween and teen series Victorious and Big Time Rush all arriving, as well as the first taste of Star Trek: Next Generation on Blu-ray, with three award-winning episodes fully remastered and with amazing improved special effects that Paramount promises are "out of this world".
Crucially, 2012 also sees Paramount celebrating its milestone 100th anniversary and the company is planning a full year's worth of activity. The studio is planning a major investment in both marketing and PR. As well as celebrating the best of the studio, it is obviously geared to selling more catalogue product. "We want to remind consumers about what they love and revive sales of our catalogue. We want to get consumers excited about our films and sell more off the back of it," said Paramount's Vicki Davis. The company is targeting three distinct groups: avid film fans; "social youth", aged between 15 and 24 years old, who may not be as heavy buyers but are still big film fans and "shared experiencers", who watch films with their families, or partners or friends. Facebook and online activity is at the heart of the 100th birthday celebrations and Paramount has now launched its Facebook site at https://www.facebook.com/ParamountFilmClub, There will also be vodcasts celebrating Paramount's product and loads more activity. It's well worth keeping an eye on and we'll be returning to this in the coming months…
---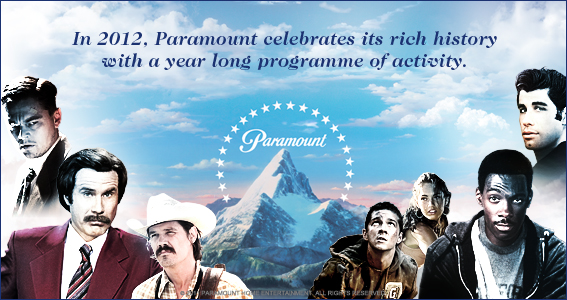 ---
Tintin, is, of course, all the rage at the minute. Out in the market, and enjoying a massive week on week rise is Anchor Bay's impressive The Adventures Of Tintin box set, which is enjoying a sales spike of almost 70 per cent and could well go on to sell some 15,000 units this week; an impressive figure given the higher RRP and the fact that it's already been out for seven weeks. Its sales have been buoyed by a new thrust of marketing from Anchor Bay, including YTV advertising and PR focusing on gifting. The company's Thom Leaman said: "Now the activity surrounding the theatrical has abated a little we've had to maintain our focus, and ensure that all Tintin consumer excitement is now driven directly towards our product. We're set up perfectly now gifting is in full swing with a hefty TV, press and online ABL campaign targeting gifters. We're very hopeful of that we'll be one of the most popular boxsets this Christmas, and that lots of people will wake up on Christmas morning with a Tintin boxset in their stocking."
We've been feasting our eyes recently on Eureka Video's wonderful Masters Of Cinema range, the sumptuously and comprehensively packaged range that has recently been bolstered by its deal with Universal Pictures. The deal has has brought to of 2011's must have titles for film devotees into the market, namely Orson Welles' Touch Of Evil and cult sci-fi classic Silent Running. Both have brought about a flurry of interest from reviewers, with near perfect marks across the board, and film fans and collectors too, as shown in their sales. The next batch of Universal MoC releases includes one of our personal favourites, Two Lane Blacktop, in January, as well as Alex Cox's seminal cult film Repo Man, due on February 20. Eureka's Ron Benson said: "Alex Cox threw himself into this project at short notice despite soon needing to head off on a teaching assignment in Boulder, Colorado. He kindly gave his time and blessing to this edition of Repo Man – helping us with just about every aspect of it – for which we are ever so grateful. Both Repo Man and Two-Lane Blacktop kick off an impressive line up for us in 2012. We've got some more titles from the Universal deal to look forward to, plus some other gems and surprises to be announced as the year progresses. It promises to be a great year for Eureka and the Masters of Cinema series."
---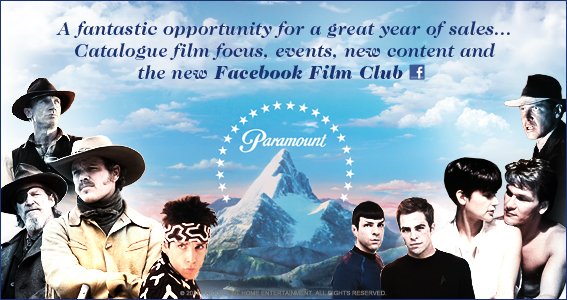 ---
And while we're on Masters Of Cinema, just a reminder that next Thursday, December 15, sees the company's Nick Wrigley, along with Sam Dunn from the BFI, Mehelli Modi from Second Run DVD and The Raygun's very own Tim Murray on stage at NFT3 at the BFI Southbank to discuss The Future Of DVD and other pertinent issues, paying particular attention to the independent sector. The panel discussion will be followed by a rare screening of David Bailey's short film GG Passion, made in 1966. For more details see here: http://www.bfi.org.uk/whatson/bfi_southbank/events/the_future_of_dvd We look forward to seeing you there, or even in the bar afterwards…
Deal of the week sees LOVEFiLM further expanding its reach after inking a pact which will see its service launching on Xbox LIVE. Intriguingly, the service will be available with a click of the fingers – the Xbox's Kinect system will enable consumers to control and use LOVEFiLM via voice commands and gestures. LOVEFiLM ceo Simon Calver said: " It is an exciting day for LOVEFiLM customers and an auspicious day for the TV entertainment industry as a whole. Launching LOVEFiLM Instant on Xbox 360 and Kinect means bringing the service to a million more living rooms - a huge achievement." Microsoft's director of Xbox and entertainment Stephen McGill said: "It's very exciting to see the launch of Amazon's LOVEFiLM on Xbox LIVE. Xbox owners will be eager to get started, using their Kinect-enabled consoles to interact with LOVEFiLM's extensive catalogue of movies in ways that will only be available on Xbox 360."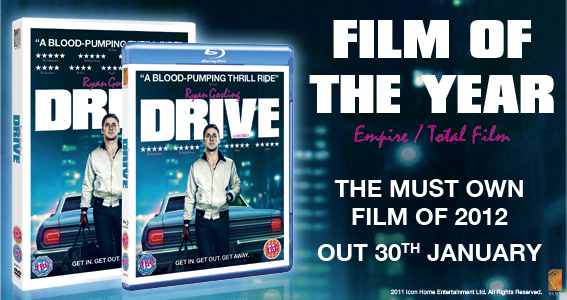 ---
Some acquisition news now and Arrow has been on the trail again, picking up a brace of titles. It has picked up the rights Samsara, the latest outing from Baraka director Ron Fricke. It's another epic film, with no dialogue but boasting unbelievable images and a stirring soundtrack, which looks at the cycle of life. We saw it this week and it really is outstanding. It is due for release at cinemas in the spring ahead of DVD and a Blu-ray, which, given the quality of the digital print we saw, should be outstanding. Arrow's acquisitions chief Tom Stewart said: We're incredibly excited to bring this amazing experience to UK and Irish screens. Samsara takes you on an unforgettable journey and will be talked about for years to come. In much in the same way that Baraka became a seminal documentary and a mind-blowing experience, now, the same producers have created something on a grander scale still with Samsara. Arrow looks forward to a long successful relationship with everyone at Magidson films." Producer Mark Magidson said: "We are thrilled to have the support of Arrow Films for the UK/Eire release of Samsara. After close to five years in production it's great to have a partner that brings a depth of understanding and a high level of enthusiasm to this special film."
Far grittier and closer to home is Wild Bill, one of the most-talked about films of the London Film Festival. The title marks the directorial debut of Brit actor Dexter Fletcher and stars, among others, Charlie Creed-Miles, Will Poulter, Andy Serkis and Jaime Winstone. The film follows a con fresh out of jail after an eight year stretch who finds his two sons fending for themselves. It will be released theatrically by The Works in the first part of 2012, with a home entertainment release to follow via Universal's indi VISION imprint.
---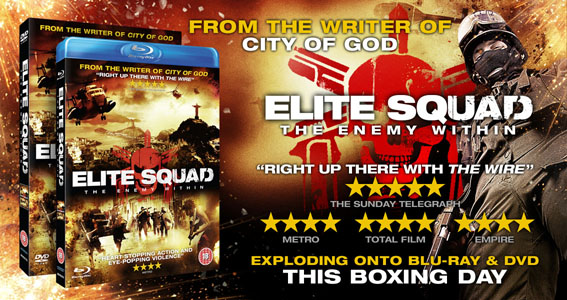 ---
Also acquiring new titles for release this week: Network Releasing. The company has inked a deal for UK rights to Julie Delpy's 2 Days In New York, the sequel to 2 Days In Paris. It follows the previous film, although relocating across the Atlantic, and will star Delpy alongside Chris Rock and the ever-wonderful Vincent Gallo. Network md Tim Beddows said: "2 Days In New York is a great relationship comedy which we have been tracking for some time. This pre-sale deal was a logical progression for us as we look to bring a wider range of independent film properties to the UK to a wider audience."
We at The Raygun are big fans of Revolver's excellent update on what it's been up to, Take Down. The current issue has gone all seasonal, looking at Revolver's 2011, its gift guide and also looking forward to its 2012 slate… Have a look here.
Here's an office move and, as of this time next week, thriving indie operation High Fliers will be based in Pinewood Studios. The company's new address will be High Fliers Films, Pinewood Studios, Pinewood Road, Iver Heath, Bucks SL0 0NH. The pgone number is 01753 651700, High Fliers direct line is 01753 785922 and sister company Scanbox's direct line is 01753 785923.
And we'll end on some good news, here's our favourite article of the week. In an age when the rush to downloading and streaming seems virtually inexorable, it's good to see someone championing physical formats: here's director Ridley Scott on Blu-ray…
---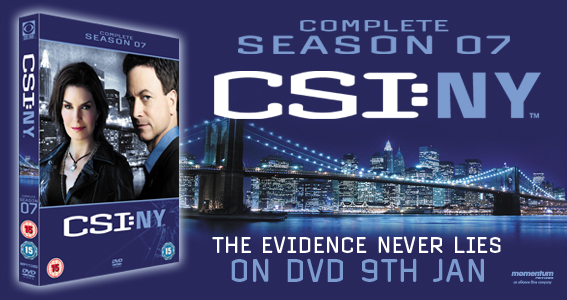 ---
"Sky has never traded on exclusivity. Every movie that's ever been on Sky Movies has had a theatrical release and has been in Asda or Tesco well before it has been on Sky. The average consumer only has to spend 15 minutes on the Internet to realise just how competitive the landscape is, including companies like Netflix."
BSkyB finance director Andrew Griffith, discussing the Competition Commission's investigation into its "restrictive practices at the UBS Media Investor Conference.
RELEASE OF THE WEEK
We talked about its impending arrival on last week's newsletter, but it's worth having a closer look at one of our favourite films of 2011, Momentum's Troll Hunter. It really is a superlative creature feature and the company is giving it the push it so rightly deserves. Much of its activity will focus on online elements, as the film made its name through word of mouth on the Internet. The company has "over-invested" in online advertising, with takeovers, reskins, banners, MPUs on game-friendly sites such as Eurogamer, Mobile Ventures, IGA, Gorilla Nation, as well as Youtube, The Sun and FHM. Outdoor activity will include 380 four sheet posters on national rail and London Underground sites around its January release, as well as sponsorship of the Game Bases in HMV stores, playing on the links between gamers and fdans of the film. There's also a significant TV spend, with 30, 20 and 10 second spots on terrestrial and satellite channels, as well as a sponsorship of the SyFy channel in January. Press advertising will appear in Shortlist and the Metro. There's also a fan hub up live , and an exclusive giveaway with play.com, As Momentum's Adam Eldrett said: "It's fair to say, we're going for it. I am very excited about what all this media could mean and we are targeting a Monsters/Outlander week one number on Troll Hunter, we certainly have the track record when it comes to sci-fi and genre movies."
AT THE MOVIES
It's taken a few weeks to get there but, buoyed by us at The Raygun going to see it as paying punters last Sunday, Arthur Christmas finally took the number one slot after four weeks of release, deposing the latest Twilight instalment. The Aardman Animation tale has taken some £11.48 million. New entries included more family CG madness in Happy Feet Two (£1.7 million), Hugo (£1.2 million) and The Thing (£485,534).
While everyone was looking at that picture of Tom Cruise atop the tower that gave many a touch of vertigo, the star was also this week discussing the likelihood of a sequel for Top Gun. It appears as if a follow-up to the film that cemented his reputation as a marquee name 25 (yes, that's right, 25 years ago), oft mooted, is back on the cards again. "We're working on it," he said this week.
Title of the week goes to the film announced this week by the hugely successful Warp Films operation. The Reprisalizer stars Matthew Holness, the award-winning comic behind Garth Merenghi, as a British crime writer and his vigilante creation of the title. Holness, most recently seen in Ricky Gervais and Stephen Merchant's Life's Too Short, will also write and direct. Let's see if it can beat the currently touted big screen version of The Equalizer to cinemas…
TWEET OF THE WEEK
This week we followed The Hangover Part II tuk tuk around the UK as it dispensed bacon sarnies and copies of the film. Follow us on www.twitter.com/theraygun…
Zac Efron stars, the world cries…
A suitably slapstick trailer…
A new trailer for The Lorax
"From the producer of Bridesmaids…"
To subscribe

to
The Raygun newsletter, please email
info@theraygun.co.uk
To unsubscribe, email
info@theraygun.co.uk
with unsubscribe in the subject