COP MARCHES ON
DETECTIVE MAKES A KILLING
MRS BROWN GOES TO TOWN
ARROW GOES THE COLLAPSED WINDOW ROUTE
SOULMATE SUICIDE SPARKS IMITABLE FEARS…
…SODA, DIRECTOR RESPOND TO BBFC CUTS
LABEL ALSO PARTIES WITH PULP
FOGWOOF CELEBRATES TOO WITH OVERNIGHT EVENT…
…AND TAKES THE NATIONAL NATIONWIDE
CURZON HAS SHORTS FOR A POUND
BVA YEARBOOK PUBLISHED…
IP SUMMIT A SUCCESS
FACTORY MANUFACTURES A WINNER
NON-STOP UNTIL JUNE 30
STOP PRESS: GUARDIAN REPLIES
AT THE MOVIES
TWEET OF THE WEEK
TRAILERS OF THE WEEK
---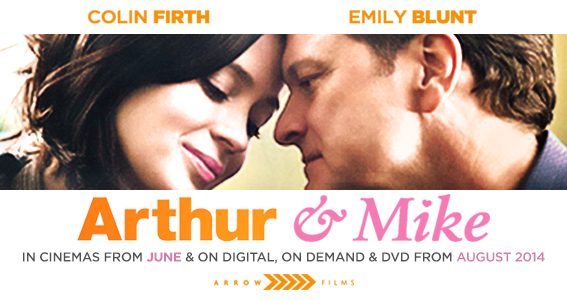 ---
If you can't read this newsletter or see the ads, please click
here
It Was A Good Week For… Robocop and True Detective, leading the Father's Day charge...
It Was A Bad Week For… "We need some rain. And we don't need the World Cup," as one retailer said this week...
In the run up to Father's Day, business was brisk in spite of the challenges, not least the warm weather and some football tournament or other in the way of purchasing and viewing. Leading the pack this week as we went to press as the biggest Father's Day release is Studiocanal's Robocop remake, which is enjoying a strong showing in its week of release. It's no mean feat in a crowded market, as the company acknowledged. Studiocanal's Emilie Barra said: "Robocop definitely is benefiting from a testosterone-filled week with the World Cup and Father's Day gifting. We are thrilled to be number one during such a competitive week and it's particularly encouraging to see our Blu-ray share being so high."

It was, as our regular round up of press coverage noted, one of the best reviewed titles of this weekend and is probably the most talked about new TV series of 2014 (no mean feat given the competition) and the first few days of sales of HBO's True Detective have been impressive too. Its value through the tills thanks to its higher RRP makes its contribution all the more worthy too. Commenting on its success, HBO's Ian Fullerton said: "True Detective has got off to a great start with sales coming in strongly over the first few days. We're currently on track for a 16,000 unit Week 1 which would put True Detective as the third biggest TV Week 1 of the year behind Game Of Thrones & Sherlock (pretty good company to be with). Plus Father's Day should give the title a further boost."
---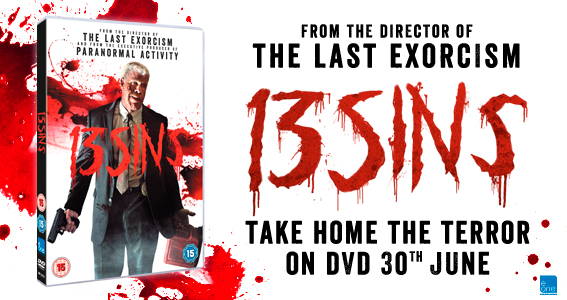 ---
At the opposite end of the scale from True Detective is Mrs Brown's Boys. It may not be the coolest programme on TV, but it's certainly one of the most successful and this week marked another notable milestone in the irresistible rise and rise of the programme, as it sold it passed the 5 million mark in terms of units sold. That's right, 5 million units sold over the counter, it's a figure that puts it beyond the likes of Game Of Thrones and Breaking Bad. It's the latest in a seemingly never-ending series of landmarks - 1 million tickets sold, record Christmas viewing figures and more, and comes ahead of this summer's theatrical outing for the film. It's been achieved across nine titles and, even more impressively, in less than four years. Commenting on the success of the film, Universal's Ian Foster said: "We are proud and delighted to represent Mrs Brown's Boys since 2011. Over the past three years the franchise has continued to exceed expectations, thanks to Brendan O'Carroll's unstoppable comedy abilities. The tremendous success of the TV series and Live Shows has certainly translated to DVD sales, proving that for fans of Mrs Brown's Boys, the DVDs really are must-haves for the home, ensuring every hilarious moment can be re-watched time and time again."

Releases now and it's good to see the independent sector continuing to look at new ways of working product. Latest to investigate its own take on the collapsed window model is Arrow, with its forthcoming release Arthur & Mike and, later down the line, Mr Morgan's Last Love. Both will follow a similar model, with smaller theatrical release, followed by a vod two to three weeks later and, a further three weeks down the line, physical home entertainment. We've got a feature going up shortly on our website, where Arrow's Jon Sadler explains more of the thinking behind the launch, but in the meantime, Arrow's marketing chief said: "With good support from our various partners we can quickly ride the wave of publicity generated from the (smaller) theatrical and go on to achieve similar home entertainment numbers to a release like Love Is All You Need – all without having to shoulder the loss that a major theatrical release can incur, not to mention the cash-flow implications. Even on a 130 print release for Love is all You Need there were consumers unable to see the film due to geographical restrictions. This way there are many more ways to see the films within a relatively short space of time and this model offers the consumer that choice. Of course, the other issue with the long window are two sets of marketing campaigns and with the rate of change regarding readily available content across multi-platforms - offering choice is pretty key."
---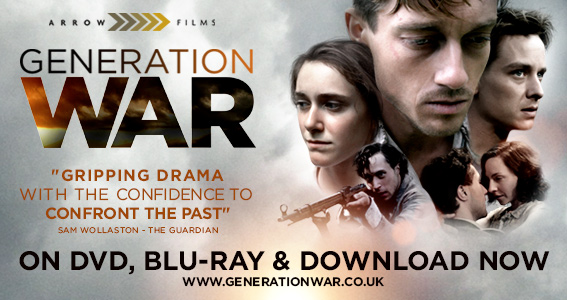 ---
Soda Pictures' excellent Soulmate, a FrightFest-approved homegrown spooky tale, has fallen foul of the BBFC, which insisted on cuts from a suicide within the first few minutes of the film, due to the old chestnut of imitable acts. The decision took many by surprise, although the company insists that the film will still be released as part of a "fantastic package", with the involvement of producer Neil Marshall alongside director Axelle Carolyn meaning it will be strong July release. Commenting on its bow, Soda's Louise Rae said: "As horror fans ourselves, we are thrilled to be distributing Axelle Carolyn's feature debut - she is an exciting new voice in the genre and her film has the input of British horror royalty in the form of Neil Marshall. We did not in a million years anticipate that Soulmate would fall afoul of the BBFC - effectively we have a situation where the filmmaker's ethical framework, which says that realism is the most responsible way to depict a suicide attempt, is completely oppositional to the BBFC's belief that the realism could provoke imitable behaviour by Soulmate's adult audience. All of us in the industry know what a flashpoint this area of the BBFC's code is, but in this case we are at least lucky in that the offending scene is effectively a prologue to the film and so the BBFC's decision will not negatively impact the viewer's experience of the story. The DVD is shaping up to be a fantastic package, with Axelle's popular short films The Last Post and The Halloween Kid, a commentary by Axelle and Neil Marshall, and FrightFest interviews with Axelle, Neil, and the film's star Anna Walton. And we have no doubt that Axelle will apply her filmmaker tenacity to ensuring the full experience of the film is not lost to British audiences."

From her own perspective, Soulmate director Axelle Carolyn has highlighted some of the inadequacies of current legislation concerning film classification, saying she will ensure that the offending few seconds' worth of material will be made available online. Carolyn said: "I'm shocked by the BBFC's decision. The film is essentially a Gothic romance, a spooky Jane Eyre type of story, the kind of movie you may have grown up watching around Christmas time. The suicide attempt in the opening scene is not sugar-coated, we made a point of making it realistic - ugly, painful, unappealing - to make sure that we didn't romanticize the idea of suicide, so to hear now that it might incite anyone to commit suicide is ludicrous. If the decision cannot be overturned, I'll make sure the scene is available online somehow. I'm very happy to have Soda Pictures' full support, and they're putting out a beautiful DVD regardless."

Sticking with Soda Pictures and the company was busy this week, along with many of its contemporaries, in Sheffield at the annual documentary film festival entitled, er, Doc/Fest. It was airing its documentary about pop icons Pulp, to notable acclaim. The title is due on July 14 and the company's Louise Rae said: "The band participated in Soda's first-ever live satellite broadcast into 120 cinemas from the opening night of Sheffield Doc/Fest, followed by Jarvis and Nick DJing the night away at the Festival's after-party. We're now looking forward to our July 14 DVD and Blu-Ray release, with both formats in a Special Edition pack with a bonus DVD of extras. This includes a selection of tracks from their December 2012 Sheffield concert, behind the scenes footage, extended band interviews, and Jarvis' sister Saskia singing one of Pulp's hits. A lot of love and attention has gone into the home entertainment release from us, the film's director Florian Habicht, and the band, with the Pulp ethos carrying through to maintaining regular single disc pricing for the two-disc set."
---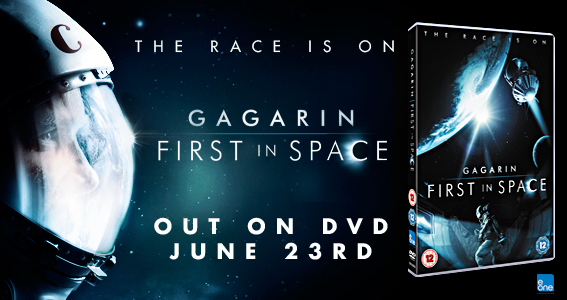 ---
Dogwoof was also in Sheffield, kicking off the imprint's 10th birthday celebrations in style. It threw a party to help celebrate as well as screening seven films and hosting events with six of its filmmakers, including such legends as Steve James for Life Itself and Alex Gibney for Finding Fela. It also had a premiere of 112 Weddings, and picked up another film premiering there, Sundance hit The Overnighters, a documentary about an influx of outsiders into a town in North Dakota. Commenting on the acquisition, Dogwoof's Oli Harbottle said: "The Overnighters is one of the stand-out docs of the year and the team at Dogwoof could not be more thrilled about introducing it to UK audiences. We're confident that it will prove a must-see film through robust critical response and strong word-of-mouth." Director Jesse Moss added: "I'm honoured that The Overnighters has found a UK home with Dogwoof, and joins its exemplary slate of documentary films. My great-grandfather exhibited movies in London's East End in 1930s, so I'm excited to revive this commitment with Dogwoof today and introduce UK audiences to the story of The Overnighters." We'll have more on the label's anniversary soon.

Meanwhile sticking with the independent, Dogwoof is busy hosting a special screening of a film about The National, Mistaken For Strangers, which is winning plaudits for the portrayal of director Tom Berninger and his brother Matt, singer with the band. It's airing at the East End Film Festival, with a Q&A beamed around the country, ahead of its forthcoming home entertainment release in July. Dogwoof's Gemma Purkiss said: "Mistaken for Strangers is an eventful DVD to say the least; Tom has delivered an incredible amount of extras to make this a DVD not just for National fans but for any music doc lover. Included is a director's commentary, a sing-a-long at a nudist lake, one of Tom's horror films he mentions in Mistaken for Strangers along with the Satellite Q&A Event that's happening this weekend up and down the country. The weekend prior to the DVD release (on the 14th July) The National head to Hyde Park for British Summer Time so hopefully we'll get a cheeky photo of the group with the UK DVD and all its glorious extras."


Go on then, back to Doc/Fest, and it was interesting to see that Curzon Home Cinema partnered with the festival to host some of the documentary shorts featured in competition at the event on its video on demand service. All five of the films in competition, Xenos by Mahdi Fleifel, Still Can't Hear Her Mouth by Derville Quigley, En Vogue by Jenn Nkiru, Rebel Menopause by Adele Tulli and Adrift by Frederik Jan Depickere, are available via Curzon Home Cinema for £1 each. Curzon Home Cinema's Phil Mordecai said: "We are very pleased to be working with Sheffield Doc/Fest this year. Having just re-launched Curzon Home Cinema, we look to continue to embrace interesting film programming and working with forward-thinking, like-minded festivals such as Sheffield Doc/Fest is part of this. One of our aims with Curzon Home Cinema is to showcase new filmmaking talent. We are therefore excited to help bring these new exemplary documentary shorts to a wider audience with Sheffield Doc/Fest." We've got an interview with Mordecai on our website soon, we'll let you know via Twitter when it's up…
The BVA Yearbook 2014 was officially published this week and, as ever, makes for some fascinating reading. We're still ploughing through it, but will be presenting our traditional "10 things we learned from the BVA Yearbook" features up on our website in the next week or so, but in the meantime, here are some headlines: more people buy a physical video than subscribe to Sky or Netflix combined (22 million compared to 13.8 million households), consumers would still rather own than rent (70 per cent of video consumers keep their product) and Blu-ray continues to grow – up 10 per cent on 2013. Commenting on the Yearbook, which is available from the BVA's website, director general Lavinia Carey said: "British people have always been passionate about video, be it film, TV, children's, music, live comedy or sport and fitness. It is testament to video's massive popular appeal that in a tough economic environment consumer spend in 2013 remained strong and even grew 0.5% year on year. The nature of video viewing is changing and our Members are rising to that challenge and working hard with retailers and the wider industry to provide audiences with great content on all the formats possible to suit every taste. This Yearbook provides all the data the industry needs on sales, releases, companies and consumers. From Skyfall to Breaking Bad, from blinkbox to Xbox, you'll find valuable information in one handy reference book."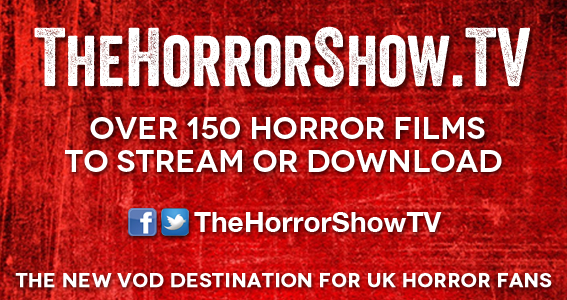 ---
The forces fighting against piracy, copyright and intellectual property theft from the UK and Europe were in London this week for the two-day International IP Enforcement Summit in London. It heard from assorted familiar faces and some not so recognisable talking about their work and experiences and was hosted by the Intellectual Property Office and EU bodies. We followed much of the event via Twitter, thanks to the likes of FACT and the Industry Trust. Commenting on the event, Eddy Leviten, outgoing from FACT and shortly due to take up a role as director general of the Alliance for Intellectual Property, said: It shows the commitment that everyone involved in policy making and law enforcement places on intellectual property of all kinds. There is still much to be done, but it was very encouraging to hear how best practice, particularly in the UK, is being adopted in other countries. Of particular interest was Operation Creative run by [City of London police service] PIPCU, which targets advertising on illegal websites and the follow the money approach being advocated by [government IP adviser] Mike Weatherley MP and the UK government."

Big week for the Universal acquisition The Hooligan Factory, with an event beamed to venues around the country picking up plenty of publicity and, in an interesting move, its release date for digital (June 30 via iTunes, Sky Store, Amazon Instant Video, Xbox, Virgin Movies, PlayStation Store, Google Play, Sainsbury's, BT and Wuaki) and physical (with an hour-long Making Of and other goodies on DVD and Blu-ray out two weeks later) was announced on the back of the noise created by the event. Commenting on the release strategy, Universal's Mike Hewitt said: "With its unique and fresh spin, The Hooligan Factory is both an hilarious and affectionate comedy take on the hugely successful UK hooligan genre. As such we wanted to give the film a unique and elevated release strategy, beginning with this week's 'industry first' nationwide premiere [review screenings with live comedy. Post-screenings reaction has been incredible, and we look forward to continuing to grow the buzz over the coming football-focused weeks with a digital release the day after the Second Round on June 30, and the DVD and Blu-ray arriving the day after the World Cup ends on July 14 – hopefully with a big England win." Keep an eye on it via the hashtags #BePartOfSomething and #UnleashTheTash!
And we'll end where we started, with Studiocanal and the label ends its June on a high with the eagerly anticipated release of Non-Stop, the latest and one of the most successful in a line of Liam Neeson actioners. Commenting on its release, the company's Claire Establier said: "Buckle up for an intense and powerful ride as Non-Stop lands on shelves from June 30. Liam Neeson is at his best and the film is THE Blockbuster to watch and own this summer. We're targeting action and Liam Neeson fans with a strong TV, outdoor and online event-size campaign, and despite the World Cup we think Non-Stop is a strong home entertainment proposition and is the perfect warm up before any football game or if you're in need of an alternative to the World Cup madness. Though speaking of World Cup, we are hosting an exclusive event this Saturday at the Dolby Theatre where competition winners will have the amazing opportunity to watch both the film and the England versus Italy football game on one of the best screens in the capital."
Oh, hang on, one more thing: bit of a stop press here. We've just received a reply from The Guardian to our letter from weeks ago asking for its stance on piracy (see previous newsletters). More on this too in the coming weeks, as the newspaper is preparing a full response. And own up, who else wrote the paper a letter? Part of the delay was down to the fact the newspaper thought it was part of a concerted campaign, as it had received other letters too… More on our website and keep an eye on our newsletter for more…
---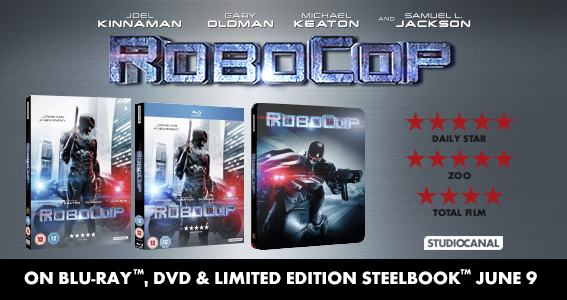 ---
22 Jump Street made an impressive bow, with a touch under £5 million in its opening frame, other new entries included event cinema special D-Day: 70 Years On (£287,767) and Grace Of Monaco, which took just under £240,000.
In a week when we've covered at least one football hooligan spoof, here comes news of another flick that has the football trouble, along with plenty of other targets, in its sights. For more news has emerged this week about Grimsby, the latest outing from Sacha Baron Cohen. Isla Fisher, Johnny Vegas, Ian McShane and Gabourey Sidibe have all signed up for the comedy alongside Mark Strong and Baron Cohen, who play siblings, one a spy, the other on the firm at the team featured in the title. Baron Cohen plays the latter and has already been out and about at the match – he was recently turfed out of Wembley during England's friendly with Peru while hard at work…
Latest game to make the jump to the big screen? Sonic The Hedgehog will be making a speedy leap according to reports, with Sony developing an adaptation of the perennial favourite's adventures…
Coen Brothers update (hey, we're keeping this a superhero and Star Wars free zone this week): and George Clooney and Josh Brolin are set to star in Hail Caesar!, the next outing from the Joel and Ethan. Universal has acquired worldwide rights to the film, which follows the exploits of a Hollywood fixer in the 1950s…
New Sin City trailer looking as stylish as you'd expect it to be…
Say what you like, but it's a great title…
And if we did have a prize for just one trailer, it'd be this. Another look at the nasties, with Raygun readers, pals of ours and even a feature we subbed in it too. More on this in the weeks to come… (NB not for sensitive among you…)
Hang on, this is ace too. Also features pants…
To subscribe to The Raygun newsletter, please email info@theraygun.co.uk
with subscribe in the subject matter
To unsubscribe, email info@theraygun.co.uk with unsubscribe in the subject
For editorial or advertising queries, contact tim@theraygun.co.uk