2018: THE YEAR OF 4K?
MAKING A MONKEY OF CATALOGUE
INDICATOR SETS NEW RECORDS
LAMPS ALIGHT FOR HMV CHARITY BSASH
MONSTER TIMES FOR KALEIDOSCOPE
FRIGHTFEST UNVEILS HALLOWEEN SPECIAL…
…SIGNATURE AT THE FORE AGAIN
SEPTEMBER'S ILLEGAL BIGGIES
AT THE MOVIES
TRAILERS OF THE WEEK
---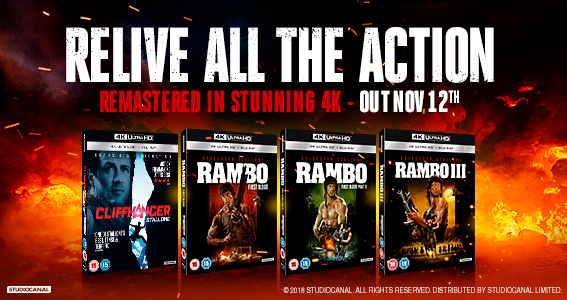 ---
If you can't read this newsletter or see the ads, please click here. Apologies for the late-running of this week's newsletter…
It was a good week for… 4K, finally set to be the next big thing…
It was a bad week for… Latest Brexit no deal information could hit consumers wanting to watch Netflix and the likes on holiday in Europe…
This is the year that 4K Ultra HD is going mainstream. That's the conclusion of analysts at Futuresource, as the company has released a new report looking at consumer trends. It boldly stated that the ultra high definition format is "posed to take over the living room" and will account for almost half of all TVs shipped worldwide in 2018. And it's only going to get bigger, as noted by Tristan Veale, market analyst for the company. He said: "As with HD before it, 4K UHD is being driven by TV display purchases. It's a thriving segment, and by 2022 the installed base of 4K UHD TVs will be three times larger than today, achieving 37 per cent global household penetration." And with 4K transmission becoming more accepted on TV (this year's World Cup and Winter Olympics among the key events that also offered 4K broadcast, as Veale said: "These two sporting events proved to be ideal test beds for broadcasting the format and demonstrating its benefits." For Blu-ray, 4K offers great potential, and with more and more titles released, Futuresource said, and with player sales falling it could grow, but player penetration is being hampered by factors, including "perhaps… a lack of vendor initiatives and retailer support beyond the USA and Canada". And while films were ideal as a premium-priced product, digital retailers, vod services and the likes, were using 4K to drive business but with little or no price difference. The report added: Service providers and rights holders alike are experimenting extensively with price points, content bundles and delivery mechanisms, creating a customer journey that could become disjointed and fragmented. Although UHD Blu-ray prices remains largely consistent, with a premium price, digital services significantly undercutting this in an attempt to invigorate the format and drive a digital ownership mentality." And Futuresource's Veale concluded: "With digital UHD it's all about capturing a big slice of the audience as quickly as possible, attracting eyeballs and locking people in for the long-term. As a result, we're seeing some aggressive promotions out there, with 4K UHD content available to buy at prices in line with the purchase price of HD movies. However, companies need to keep an eye firmly fixed on consistency, ensuring confusion remains at a minimum."
As if you needed proof of f4K Ultra HD's potential impact on the business, it's worth taking a look at the midweek bulletin from the Official Charts Company, as the new 4K SKU of classic horror Halloween has helped propel the 40-year-old seminal slasher flick into the top 10. Obviously, there are other factors too – it's available on standard Blu-ray and other formats and comes on the back of the imminent release of the latest instalment in the newly-rebooted franchise – but the 4K is contributing to its appearance at number 10. Elsewhere in the bulletin, a brace of titles featured here last week, Book Club and Hereditary – are sitting at numbers two and three respectively. A mere 1,700 copies separates those two and the title that retains the top slot at the halfway point, Solo: A Star Wars Story. Other big movers and new entries include Bad Samaritan at number 17, City Of The Living Dead at number 19 (for more on that see below), Lego Super Heroes: Aquaman – Rage Of Atlantis. Another big drafting title, a double-pack pairing both Johnny English films, has risen back into the top 30 on the back of the theatrical bow of the third title from Rowan Atkinson…
---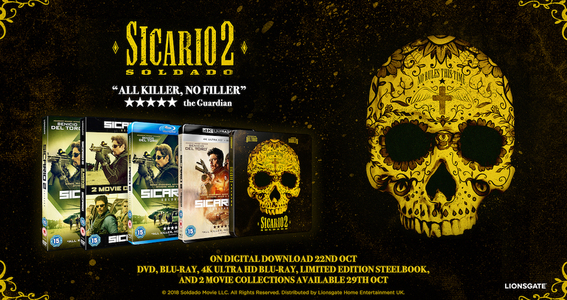 ---
And so, the arrival of the latest biggie from boutique imprint Arrow Video, City Of The Living Dead, has given the label arguably its biggest midweek placing ever according to the Official Charts Company's midweek bulletin. Commenting on its success, Arrow producer James Blackford, who oversaw the project, said: "Lucio Fulci's gore-drenched horror films of the early 1980s are beloved by horror fans the world over, and Fulci fans are some of the most dedicated cult film collectors out there. I know because I am a rabid Fulci maniac myself! As a Fulci fan, it was a dream come true to work on this new Blu-ray special edition of City Of The Living Dead. We were determined to make this the ultimate Fulci blu-ray edition both in terms of the film presentation and the additionality. I am extremely happy with the new Blu-ray we have produced. The new restoration preserves the true look of the film, and we have presented hours upon hours of new interviews with the key personnel who worked on the film. The new edition is also beautiful packaged, presenting the films iconic original UK poster, and also the original Italian artwork on the accompanying 60-page book, which is packed full of new critical perspectives, and fascinating archival articles. We really feel we have raised the bar with this new edition, and it seems the fans think so too, as all 5,000 units have already sold out!"
Next from the label is due on Monday with another big release and one which could go even further, as Terry Gilliam's 12 Monkeys gets the treatment it so richly deserves. This too is heading for a strong week one performance, as outlined by national account manager Dean Lawson. He said: "Twelve Monkeys is exceeding our internal expectations which is a fantastic revelation going into release week. We have accrued a substantial number of pre-orders on this title online, and we have secured wide distribution in store from HMV and Sainsbury's. We have a history of strong Blu-ray catalogue sales with Sainsbury's on The Thing, Heathers and others, so their support is crucial in ensuring we reach a much wider audience with this marquee catalogue release!"
Head of catalogue at Arrow, Kevin Lambert, said: "Being spooky season October is always a month that we try and bring something extra special to the table, and this October is no different! With classic horror fans clearly prepping for Halloween, Fulci's City Of The Living Dead has been flying out the door and has now sold out all of the limited edition version, the release is a monster with over eight hours of content it's a real feast for fans of the undead. Released on Monday, 12 Monkeys shows of another beautiful in house restoration which we again had the pleasure of working on with Terry Gilliam, as Dean says the retail support on this has been fantastic and I'm sure the public will be more than happy with this substantial upgrade. The rest of the month holds more treats in the form of John Landis' first feature Schlock, cult classic Deadbeat at Dawn directed by Jim VanBebber, and finishing out the month, Candyman. The latter is another of this month's biggest releases, and it's a beauty of a release. Spanning two discs with two cuts of the film and Bernard Rose's short films among the raft of extras, again restored in house the film looks better than it ever has on home video."
And while we're on Arrow, anyone who's spoken to the company recently will know there's one film that it had been after for some months. it had remained coy when pressed on what the title was, but now, as the ink is drying on the contract, the company has at last confirmed what its latest big acquisition is. Lords Of Chaos is from pop promo helmer turned feature length director Jonas Akerlund, stars Rory Culkin and Sky Ferreira among others and looks at the brutal world of black metal in Norway in the 1990s. Such was its devotion to the themes of death, murder, mayhem and destruction that its proponents and fans went on killing sprees, burning down churches and much more. It wowed audiences at Sundance and is premiering at London Film Festival, acting as the perfect launchpad for Arrow's campaign. The company's Mike Hewitt said: ""We're super thrilled to announce the UK acquisition of Jonas Ackerlund's stunning Lords Of Chaos for UK release in 2019. Perfectly blending the tragedy, drama and inherent black comedy of the infamous Scandinavian Black Metal rivalry of the late 80s, Jonas' brings a real authenticity to the film due to his previous career as a drummer for Black Metal band Bathory. It's a further great addition to our continuing pursuit of seeking the finest and freshest voices in contemporary genre cinema for our Arrow Video label, following recent releases of Gaspar Noe's Climax and Benson & Moorhead's The Endless earlier this year. Hails!" "We were knocked out by this raw and powerful film which we cannot wait to bring to audiences in the U.K.," said Arrow's director of content and distribution Francesco Simeoni. "With its deft handling of the true events and the fabrications required to adapt a work into another medium Jonas Åkerlund has created something that will please both fans and newbies and we look forward to converting the masses to Norwegian Black Metal."
---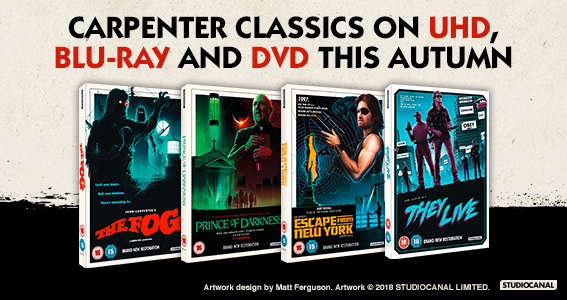 ---
We'll stick with those boutique labels now and Powerhouse's Indicator series is gearing up for Halloween with some of its most ambitious releases thus far. It has both Night Of The Demon, complete with a ridiculously comprehensive selection of extras, and William Castle At Columbia, looking at the showman's films at the studio, with both setting new records for the imprint. Commenting on the titles, the company's Sam Dunn said: "It's been incredible to see pre-orders for our October releases grow at such an extraordinary rate. We knew that Night Of The Demon would be popular, but the response we've had in terms of pre-orders has exceeded our wildest expectations and it's set to be our biggest-ever release by quite some margin. As a consequence, our William Castle at Columbia Volume One box set has also seen a real uplift, and pre-sales of that, too, have broken our previous records. What's more, the first online reviews of both titles have started to appear, and we're delighted to see they're very positive, reporting glowing things about all the feature presentations and our extensive extras. We think fans will be pleased."
This week's big box office noise has come courtesy of Venom, as Spider-man's anti-hero landed in cinemas on the back of Sony Pictures ongoing plan to build its own universe around the web-slinging comic book character. Tom Hardy, of course, stars as the eponymous creation, and has been putting his full weight behind the PR initiatives. With a 15 certificate at cinemas, the title plays to an older audience, the kind that has served the likes of Deadpool and Logan for Fox so well, with the success of those two franchises showing the potential for tougher action and more violent comic book related movies. It successfully saw off the competition, and has clung on during the week too. With Sony already advancing its plans for the Spider-verse (the trailer for animated outing Spider-Man: Into The Spider-Verse was unveiled last week ahead of its theatrical bow in December) and drafting opportunities for the web-spinning, wall-crawler in stores, it's all systems go for Spidey. Commenting on its activity, SPHE product manager Akinyi Gardiner said: "Venom is off to a fantastic start, surpassing £10 million at the UK box office and taking the number one spot last weekend. Infectiously entertaining, cinema goers have really gotten behind the movie. With some serious buzz around Spider-Man Into the Spider-Verse and Spider-Man: Far From Home, we're really looking forward to making 2019 our biggest superhero year to date for both retailers and consumers."
---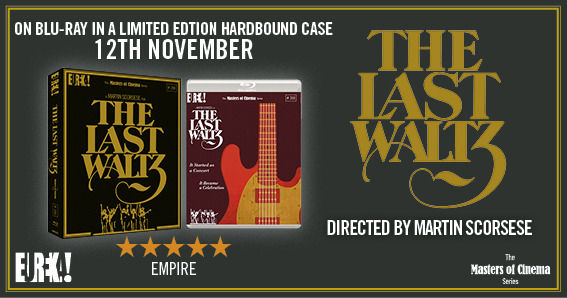 ---
To the wonderful Union Chapel in Islington, north London, where Universal was hosting a special screening of its big cult horror outing for the autumn, Mandy. The film aired this week at London Film Festival, ahead of a theatrical bow on October 12 and home entertainment release at the end of the month. It was a suitable setting for the film, which follows a deliciously over the top Nic Cage as a husband seeking revenge against a religious cult (director Panos Cosmatos and others present joked that it might earn a rebuke from religious authorities or even the man upstairs, such is the film's extreme content). The activity around its platform theatrical is proving to be the perfect launchpad for the home entertainment release of the film, garnering loads of coverage, great word of mouth (seriously, this has to be seen to be believed) and rave reviews in the likes of the Telegraph. Cosmatos made for a lively Q&A too, as FrightFest regulars and other horror cognoscenti also got to taste specially made mac and cheese from a Cheddar Goblin counter – something they might not have done if they'd been offered it after the film.
Entertainment industry executives – especially the Chelsea (and Derby) supporting community – were out in force on Monday night to help raise cash for music therapy charity Nordoff Robbins. The event was the long-standing fundraiser Legends Of Football, the HMV-backed event that brings together the worlds of entertainment and football. International stars, big name pop acts and film distributors and record companies rubbed shoulders with retailers and more at the event held in London's Mayfair. As well as honouring former Chelsea star, now Derby manager, Frank Lampard, it also raised more than £500,000 for the charity, further boosting its coffers, swelling the £7 million raised over the years during the long-running event. The current Derby County manager and England legend commented: "It's a real honour for me to receive the Legends of Football award this year. Just seeing my name mentioned amongst those past winners is something to cherish." Headline act and Arsenal fan, The Who's Roger Daltrey, said: "I was delighted to perform at this year's Legends of Football event. It's an honour to be involved with such a great cause and to be part of a wonderful night of football and music to celebrate the career of a true footballing legend, Frank Lampard, even if he is a Chelsea hero. I'm also very excited to help raise funds for Nordoff Robbins who do fabulous work to change the lives of vulnerable and isolated people through music. Having been amongst the first bands to support Nordoff Robbins when The Who played one of their first events back in 1976, it's wonderful to still be able to help such a great organisation and a truly worthy cause." Julie Whelan, Nordoff Robbins CEO said "We're so excited that Roger Daltrey performed here tonight. In addition to being an incredible artist, Roger's long-standing affiliation with Nordoff Robbins makes him the perfect choice to headline, and as expected he was fantastic."
Due in stores on Monday, is Rupert Everett's passion project The Happy Prince, which sees the star starring in, and directing a film about Oscar Wilde. It arrives on the back of its high profile theatrical bow – Everett always gives good interview and his PR blitz backing the biopic is stretching through to its home entertainment campaign, as outlined by Lionsgate's Beth Hall. She said: "Lionsgate's campaign for The Happy Prince has focused on reaching an ABC1, high-brow audience, whilst making the film more accessible to broader fans of Rupert Everett – and Oscar Wilde. We have created stylish new artwork - across physical and digital formats – showcasing Rupert and the incredible supporting cast alongside fantastic reviews that the film has received. Taking learnings from the theatrical campaign, we have invested across Facebook and targeted online sites, engaging fans of the cast, Oscar Wilde and his work, literary and theatre fans and the LGBTQ community with beautiful AV creatives. PR activity included select radio interviews with Rupert Everett; engaging Oscar Wilde's grandson, Merlin Holland, for an exploration of why Wilde is still relevant today; a private screening for and support from Stephen Fry; and a targeted media drop, giving press some classic Wilde texts alongside his favourite tipple, Eau-de-Vie – a spirit as intoxicating as the film itself!"
---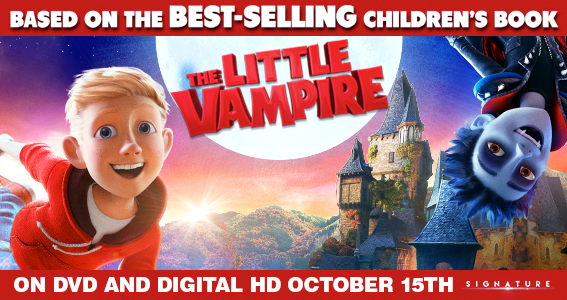 ---
An update now from Kaleidoscope, which this week released The Monster under the Icon banner, with more releases coming down the line, biggies on October 15 and the following Monday. It's part of a strategy being mirrored elsewhere by independents, focusing less on quantity and more on quality. Here's Kaleidoscope's Adam Sergeant on its current batch of titles. He said; "First up this week is Zoe Kazan and (currently in the UK promoting LFF premiere, Wildlife, for us – released in cinemas November 9) Ella Ballantine horror, The Monster. From the director of The Strangers and the producers of Suicide Squad and Wonder Woman, it's an acclaimed tour-de-force of pared down tension, with a hungry monster thrown in for good measure!Secondly, releasing Monday, we have Dan Stevens sci-fi, Kill Switch. Telling of a futuristic alternative reality where parallel worlds co-exist in disharmony, Stevens must travel between both aware that any action he takes in one, will adversely affect the other. Both these titles are releasing under our newly acquired Icon banner, and have achieved excellent retail support. We are excited to bring both to market.Finally, out October 22, we have our WW2 action thriller, Hurricane, telling the little known story of the Polish pilots who fought in the Battle of Britain and became part of the legendary 'few'. Released on upwards of 200 cinemas in September, and starring Iwan Rheon, Milo Gibson, and Polish acting legend, Marcin Dorocinski, Hurricane has been strongly reviewed and is supported at release on TV, on digital and in print. We have high hopes that Hurricane will be one of our strongest performers of the year."
Meanwhile, another week and another new distributor is throwing its hat into the ring, this one from former Kaleidoscope staffers and industry stalwarts. Lightbulb Film Distribution has been formed by Peter Thompson, most recently at Arrow but boasting experience at Revolver and Kaleidoscope, and Matthew Kreuzer, a veteran of the latter two as well as former Universal and Virgin Retail staffer. Lightbulb is aiming to provide films with a "reliable and proven route to market and seek to illuminate the distribution side of the UK film industry". Commenting on the new venture, Thompson said: "I am thrilled to launch Lightbulb Film Distribution - and to be working with Matthew again. Between us, we have over 25 years of distribution experience, so we are perfectly placed to acquire or represent film content in the UK. I've had the pleasure of working with Matthew twice in my career; first at Revolver Entertainment and later at Kaleidoscope Home Entertainment. We've worked together for almost six of the past ten years. Matthew is commercially-minded, creative and has a wealth of industry knowledge. We are already reviewing several projects and we look forward to releasing our first slate of titles very soon." Kreuzer added: "I am extremely excited to be launching Lightbulb Film Distribution with Pete, having given him his first role in this industry back in 2009. Pete is one of the very best sales people in film distribution. He also has a fantastic eye for commercial films and I can't wait to let him loose at the next film market. Most filmmakers want the same thing; to have their work seen by the largest possible audience. We will help them to achieve that, and also help producers and sales agents to monetise their deep catalogues. We are very excited about working together again and can't wait to start discussing the distribution options that we can offer."
---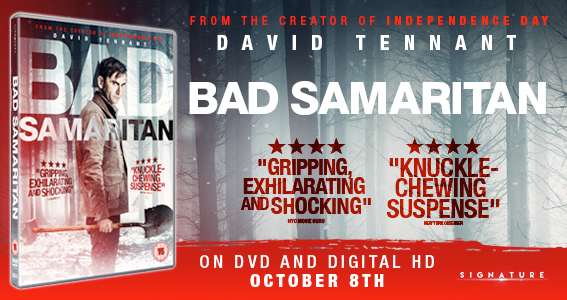 ---
With Halloween looming, then not only is it time for a raft of horror titles and promotions to hit stores, but there must also be another found of FrightFest action on the way. And lo and behold, the horror organisation has unveiled the half dozen films that will grace its annual Halloween event. Arrow Video FrightFest sees the organisation continuing its association with the label, as the title suggests, and is due to take place on November 3 at Cineworld Leicester Square over some 12 hours. Titles on offer include Reborn ("Carrie for the Z generation"); horror fantasy Parallel; a psychological thriller about sleep paralysis starring Olga Kurylenko, Mara; the "sinister and unsettling" Peripheral; Swedish disaster epic The Unthinkable; and the final tale in The Onetti Brothers' giallo trilogy Abrakadabra as well as short films. Commenting on the event, FrightFest's Alan Jones said: "After a hugely successful Arrow Video FrightFest at the Cineworld Empire Leicester Square this August, we are thrilled to be returning to such an auspicious venue for our annual sort-of-Halloween, all-screaming, all-entrancing Shriek Saturday. Team FrightFest searched long and hard for the most trenchant, traumatising and trend-setting movies, which we hope you'll remember for a long time to come".
One of the key distributors at this latest Arrow Video FrightFest event is Signature, which is not only partnering with FrightFest presents, but has also picked up UK rights to some of the films on offer at the Halloween all-nighter too. Commenting on the titles, the company's Emilie Barra said: ""We are delighted to team up with FrightFest once again this year with 2 outstanding films: the terrifying horror thriller Mara starring Olga Kurylenko and breakout Swedish thriller The Unthinkable. Both films will be receiving their UK premieres at FrightFest Halloween ahead of their upcoming November (The Unthinkable) and January release (Mara). We couldn't wish for a better platform for these two films."
We've been poring over September's illegal download charts, compiled by the experts at Nahuru, which pulls together information from across the 45 million-strong BitTorrent network, giving an insight into what illegal downloaders – also potential legitimate customers – are watching. As ever, the top 10 for September broken down into UK users mirrors recent theatrical and future home entertainment listings – Solo at number one, for starters, but, it also again highlights how keen consumers are to get product as upfront as possible - the latest Jurassic World outing, Lost Kingdom, not due out in the UK until November, but released in the US on home entertainment formats – allowing for superior copies and pirated versions – was at number two. At number three it's The Meg, followed by Deadpool 2; Avengers Infinity War; Skyscraper; Sicario Day Of The Soldado; Mission: Impossible – Fallout; The First Purge; Hereditary. Nahuru's ceo Army Elmasry said: "The action and horror fraternity have been in out in full force in September."
---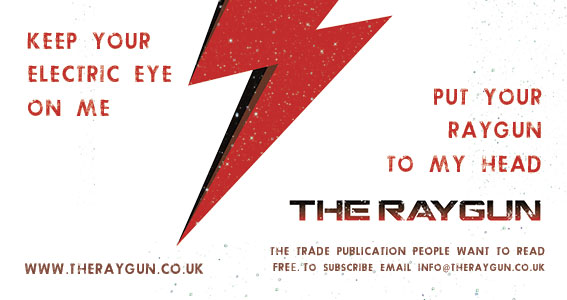 ---
"FACT is leading the way in combatting digital piracy and working with PIPCU [Police Intellectual Property Crime Unit] and industry to crackdown on illegal streaming and to hold those behind them accountable for their actions. It is getting harder and harder to watch live sport illegally and so fans should be aware that if they were planning to watch the fight this way they are breaking the law."
FACT chief Kieron Sharp warning consumers not to watch dodgy links for last weekend's UFC fight between Conor McGregor and Khabib Nurmagomedov…
As noted above, Venom is storming the box office, having taken more than £10 million heading into its second weekend, with a first weekend total haul of £8 million. It led a strong week for new releases, with both Johnny English Strikes Again and A Star Is Born taking more than £4 million apiece in their opening frames, the former shading it in terms of total…
Our favourite story of the week concerns our old mucker Rutger Hauer. For the legendary actor is going to be roughing it, starring as an old school villain and snooker hall owner in Break. The film is set in the world of snooker, with the thriller's climax playing out alongside the world championships in the Crucible, in Sheffield. Real-life snooker stars such as China's Liang Wenbo and Britain's Jack Lisowski are set to appear, the former with one on the lucrative Chinese market, with the film also featuring scenes shot in Beijing. Adam Deacon will also star in this most unlikely of prospects. We can't wait to go snooker loopy for this one…
Meanwhile, given Halloween's resurgence as a film franchise to be reckoned with – after seeing it this week, you can rest assured it will be a commercial banker for Universal – you'd think that another long-running sequel-friendly franchise Friday The 13th would re-emerge too. Seems not though, for the franchise is mired in a legal case which is preventing further development of sequels. Seems the original screenwriters are trying to wrest control of the Friday the 13th franchise from its producers. A judge has said he's inclined to favour writer Victor Miller, but Jason Voorhees' future is still uncertain…
One sequel definitely happening by the looks of it is World War Z. It seems as if this week has seen confirmation that star Brad Pitt and his long-time collaborator David Fincher will be shooting the sequel to the epic zombie sage in 2019…
Sequels definitely, definitely happening include Black Panther, and this week it's been confirmed that Ryan Cooglewr, the man at the helm and credited with much of the first film's success, will be in the director's chair for the second outing featuring the Wakandan. Meanwhile, James Gunn, unceremoniously thrown off Guardians Of The Galaxy for some old tweets, may resurface with another superhero franchise, albeit one at DC rather than Marvel. Word is, he is being seriously eyed up to direct a Suicide Squad sequel…
Good box office conversion on this one…
You're on The Raygun newsletter mailing list, which has been running for eight years, because you requested it, have been recommended to us or sent us emails. You can unsubscribe at any time, if you're daft, using the link elsewhere or by emailing as below. But of course, you don't want to do that, do you? We don't share your information with anyone else, we don't like cookies and we're the good guys. We care because you do…
To subscribe to The Raygun newsletter, please email
info@theraygun.co.uk
with subscribe in the subject matter
To unsubscribe, email

info@theraygun.co.uk

with unsubscribe in the subject
For editorial or advertising queries, contact

tim@theraygun.co.uk