If you've been to an Urban Tellers® show, you know that we are deeply influenced by Kurt Vonnegut's thinking: "I want to stand as close to the edge as I can without going over."
Experience going right up to the edge with us.
It's heroic. Uplifting. Exhilarating.
Live music with house band Rogéri Jazz Duo at 7pm when doors open. Stories at 8pm, featuring Urban Tellers® Amanda Starr, Matt Coburn, Niani Dünner, Duncan Wyndham, Oksana Davletshina, and Bill Stenson.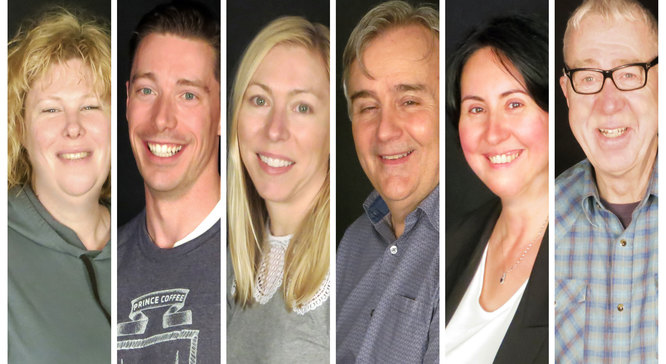 =============================================================
In Portland Story Theater's Storytelling Bootcamp, a one-day (7.5 hour) intensive, you'll create new story material, learn about narrative structure, intentional storytelling techniques™, and have a chance to share your story with the group. No public performance.
This Storytelling Bootcamp session takes place on Sunday, May 19 from 10:30 am-6 pm in NE Portland at the Home Studio of Portland Story Theater.
The morning is dedicated to exercises that will help you uncover and identify good story source-material from your own life experiences.
You will gain an understanding of narrative structure and storytelling fundamentals.
Lunch, snacks, coffee, tea, soft drinks are included. If you have special dietary needs (gluten-free, vegan), feel free to bring your own food. We will have vegetarian options.
After lunch, we'll take time to share our stories.
There will be time for you to receive individual feedback from the instructors and other participants.
=============================================================
Portland Story Theater's 2018-2019 Season is generously supported by The McIvor Family Charitable Fund; Tonkon Torp; John Moe; Diane Ponti and Ward Greene; Ronni Lacroute; Polk Family Charitable Fund; Dana and Steve Dennis; members of the Portland Story Theater Board, Founding Circle, and Narrative Network, and many other individual supporters, as well as by the Oregon Community Foundation; The Collins Foundation; James F. and Marion L. Miller Foundation; Meyer Memorial Trust; The Kinsman Foundation; The Autzen Foundation;
NW Natural Gas; and The Oregon Cultural Trust. Thank you! If you would like to support our work, please click here:
[
Make a Donation
]