Last Week in the Legislative Session
Wild, simply wild…we saw Bloody Mary veto a popular anti abortion bill, the House narrowly refuse to pass a massive tobacco tax, faced the specter of sales taxes being added to services, saw a massive new tax on car tags, the veto of a popular vaccine information bill, and the preservation of fat cat tax credits while the poor lost some of their earned income tax.
Increasingly we saw the incoming Speaker Designate Charles McCall calling the shots. I suppose there is a sort of loyalty among legislators that respects anyone that can buy into the system and what is bought stays bought absent serious opposition.
A lot could be written but in the end one thing is going to matter to the legislators next week; who has the power and inclination to hold them accountable?
The Sooner Tea Party has been preparing. We have a fresh voter vault set up that can be used to support opposition candidates in punishing the corrupt politicians. Our long standing plans to be able to produce a magazine in house, in smaller numbers than the 10,000 copies of newspaper is going to be realized before the end of May. Coupled with the primary voter data from the voter vault we will be able to target primary voters with laser precision, lowering our costs when exposing corrupt voting records to those voters that actually show up at primary elections.
Our goal is contacting 200,000 Oklahoma voters in the primary, primary run off, and general elections. Given that a lot of races will be decided by a few thousand voters in the primary that will enable us to turn the primary elections into Russian roulette odds for those House members that accepted McCall's bribes/campaign donations.
So the legislators are on notice. Vote with care next week. The 2016 Oklahoma RINO Index will out within days of the close of session. We will have the ability to print around 500 magazines per hour, a process that will be limited only by the ability of volunteers that are willing to distribute the magazine to the primary voters. It is the year of the insurgent candidate as the population is fed up with liars and the corrupt.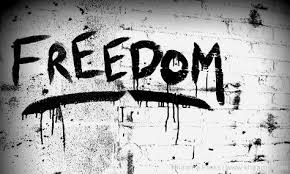 Konawa Tea Party
(4th) Tuesday May 24, 2016 7:00 - 9:00 PM
Kennedy Library - The Dougan Room
Konawa School, 701 W South Street
Invited Speakers:
Gary Jones - State Auditor
Bob Bieber - Islam Today
Candidates: Cris Epperly, Keith Barkhimer & Trey Baker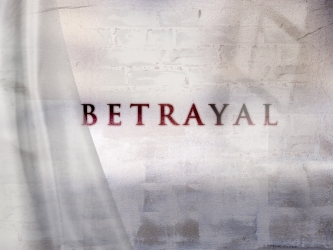 THE DEMISE OF THE OKLAHOMA GOP
By the Watchman
Rarely in one's lifetime does a person get to see the implosion of a political party? We feel we saw such an implosion of the Oklahoma Republican Party this last weekend. What makes this an even sadder case is the leadership of the party and our elected officials led the way. The Republican Party of Oklahoma is no longer the Party of smaller government, fewer regulations and fewer taxes. They have become the Democratic Party on steroids.
The statement of one of the attendees quoted here "One of the first things I noticed this morning was the exceptionally low attendance at the OKGOP State Convention. One year ago at the state convention to elect a new chairman we had over 1400 (the incumbent only got around 20%of the vote)… This year, a presidential election year, we had 850.This shows a true lack of confidence in the OKGOP. We should have had close to 2500 or more. Then after watching the majority of the OKGOP pose restrictions on our second amendment rights and be more pro-money than pro-life, it's no wonder. It was a sad day in Oklahoma, but not a real shocker." Tales similar to this were told by many of the party faithful who had been betrayed by the party they had stood by all their lives.
Then there was the GOP Chairwoman Pam Pollard. She was correct in getting the convention off to a good start with Senator Jim Inhofe addressing the convention after receiving our highest award, the Ronald Reagan Leadership Award. She went downhill from there.
She went on to say "We are very proud of our Oklahoma delegation in Washington, DC." We can't help but wonder if she's talking about the same delegation in Washington, DC that we have currently sitting in office. The only two sitting officials that would be considered true Conservatives are Senator Inhofe and Representative Bridenstine. Senator Lankford and Representatives Cole, Lucas, Mullin and Russell are all as liberal as can be. Anyone who has the ability to use a computer can look up there voting record and see that. You might ask yourself too, why it took a Congressman with as many years in office as Frank Lucas has, over three years to get a new farm deal. Why in that farm deal that actually raised the budget overall, he considered a cut of $8 million dollars a year to the food stamp program a cut in the budget. We the People are tired of those games. Those do not represent Oklahoma values and neither does the current party leadership.
The first item of interest we found was this
Republican Party of Oklahoma - Ballotpedia
. We find this article to be extremely interesting and historical in nature. This is an important link for you to open. In here you'll find that the Oklahoma State GOP was founded in 1906, but never did any active organizing until the 1960's. In essence the Oklahoma State GOP as a statewide functioning organization has only existed for a little over sixty (60) years.
In hear you'll also find the Party Platform. You know those pesky items that our representatives are supposed to push for in legislation. Things like our natural rights, State Sovereignty, Sanctity of Life, Economic Freedom, Low Taxes and Parental rights. All of these items they have abandoned once they got into office, yet we keep re-electing the same tired faces time and time again. These same old tired politicians will come home and campaign as a Conservative each and every time, and the good citizens of Oklahoma always seem to let them have one more chance. If the Republican Party is to survive, this has got to stop.
The next article of interest we found was this
Frontloading HQ: 2016 Republican Delegate Allocation: OKLAHOMA
. We realize the title sounds like it's up to no good, but this is an explanation of how the delegates are broken down after the primary elections. It should be understood that before a candidate is eligible to obtain a delegate in the state wide primary voting system they must receive at least fifteen percent (15%) of the popular vote. It should be noted that the changes made between 2012 and 2016 exceeded what was required by the RNC.
The next article of interest we found was this
OK - Oklahoma Republican Party & State Leadership Leadership | GOP
. This document contains the phone numbers, twitter accounts, if they have one, and facebook account address's for the entire upper echelon of the Oklahoma GOP Party. We are talking from the state chairwoman and national committee persons on through the governor and every single representative and senator in Washington, DC. We would recommend you use them as soon as possible. I can see changes being made to their accounts due to increased traffic volume.
The next item of interest we found was this
Oklahoma Republican Party - Wikipedia, the free encyclopedia
. Now if you'll remember we cited a document earlier in this report that indicated that the Oklahoma Republican Party was founded in 1906. We all know that Wikipedia can be edited by just about anyone. We would like to find out the identity of the person who wrote this entry as it indicates that the Oklahoma Republican Party wasn't founded until 1907.
Perhaps the most telling of all the articles we found was this
OKGOP Moves Back to Phone Booth for Meetings – Oklahoma Grassroots
. The Oklahoma Republican Party owes its rise to prominence to the various Grass Roots organizations out there. They are the ones that put the feet on the ground for the candidates to help get them elected. They are the ones that made the phone calls to help candidates. They are also the ones that got out there in all kinds of weather and put yards signs up for candidates. They didn't always win, but they made progress. At times they even backed someone who claimed to be Conservative, but wasn't. That candidate did not get their support the next time around. So what did the party do for those activist that got them into office, they spat in their faces. This time we're spitting back.
Fair warning to all elected officials in the state. The voters of Oklahoma have rejected Medicaid expansion by a vast margin. Changing the name doesn't make it a rose. We will seek a statewide ballot initiative to give the Citizens of Oklahoma the right to recall any and all elected officials should you pass it this year. You seem perfectly willing to tax the people who can least afford it. Why don't you get more than $185 million dollars back from your donors this time? The People of the State of Oklahoma need it more than they do.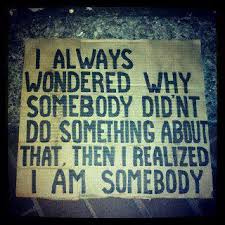 Cookies and Coffee with the Tulsa County candidates
Tulsa County Republican Men's Club
And Tulsa 912
Invites you for cookies and coffee to hear from, meet, and truly get to know your candidates for Tulsa County Sheriff, County Clerk, Court Clerk, and County Commissioner. Candidates will have materials and yard signs for you.
May 24th, 2016, 6:30 to 8:00 PM, Brookside Baptist Church
3615 South Peoria (Fellowship Hall)
Tulsa, OK 74105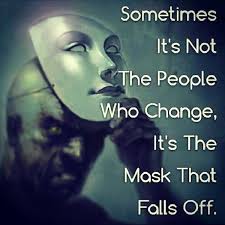 THE
PARTY OF SMALL GOVERNMENT AND LOWER TAXEES
NO LONGER EXIST IN OKLAHOMA
By the Watchman
It's not often citizens get to watch the wasteful mismanagement of their tax dollars in such a way as we have been able to here in Oklahoma this year. The Reddest State in the Union has acted more like the Bluest state in the union. The last eight years have seen a constant growth in the size of our government and a constant decline in the Republican Party's willingness to abide by its platform. There has been a complete and total breakdown of leadership in the GOP starting with the State Chairperson and Governor and working its way down to municipal and county level government. We now find our state a week before the constitutionally mandated end of the legislative session without a budget, $1.3 billion dollars to fill and our House of Representatives has taken the weekend off. They say they can close the gap without a tax increase, but they've already raised our taxes once and the House has approved a second tax increase. Do they honestly think we are that stupid?
The tax increase we are talking about can be
read here
. We would recommend that you open this link and read the bill. You'll find that not all of this proposed tax increase on car tags will go to the Department of Public Safety. First of all they are wasting tax dollars by re-designing the license plates. This is their justification for raising the tax on your car tag. Twenty percent (20%) of the taxes collected would go into the State Tax Commission's revolving fund. And there you have it. This is a bill that raises taxes on those who can least afford it so the political class can waste it on projects the people don't want and don't need.
The next item of interest we found was this
House Votes
. This link is a must to be opened. It is the votes of all the Representatives of the House as they occurred. You will notice that this was a very controversial bill. If only the individuals marked as excused had been present there would have been a chance that this bill would have failed. Sometimes the Speaker plans votes this way.
As of the writing of this article the Senate had not taken a vote on the bill yet. We urge all of our readers to contact their Senators to vote no on this bill. They can take some of that oil tax credit money back to cover this instead of putting the screws to the little people.
Fair warning to all of those that have voted yes on this bill. You and your record will be exposed to the public for your entire corrupt attitude. With luck, we won't have to put up with your treacherous ways next year.