If you are wondering about the email address used to send this newsletter it is an attempt to bypass House email censors. Last week the House email system stopped delivering the Sooner Tea Party newsletter. Everyone else gets it and opens it, other government offices, the entire Senate, even the Governor's office. It looks like Speaker Steele wasn't satisfied with having House members sign an oath of confidentiality, now he wants to restrict what they read.

Amnesty George
Representative George Faught earned his nickname, "Amnesty George" for his authorship of HB 1446 which was the anti immigration bill that turned into an illegal alien sanctuary bill by House RINOs. Last week's newsletter went over the bill itself, this week let's look at the author's voting record.
Representative Faught is a Muskogee area carpet cleaning business owner that claims to be "right wing" but is more of a moderate RINO. In the 2010 legislative session Faught voted conservative on the Open Carry bill, the Anti RFID chip driver's license bill, the Firearms Freedom bill, and the Opt out of Obama Care bill but many of the RINOs voted along with him knowing that Democratic Governor Brad Henry would veto the bill. He voted for the 2010 HB 2359 tax increases, a massive set of tax and use fee increases.
This session Faught voted:
Against HB1593 which was the law to restrict collective bargaining for municipal workers, a liberal vote
For HB 2131 which allowe a convict with less than a five year sentence to serve 90 days before being released wearing an ankle bracelet tracking device
For SB 154 which loosened the rules for the state Quality Jobs ACT, a corporate welfare program
For SB 731 which loosened the rules for Federal contractors to receive payments from Oklahoma tax money
For HB 1990 a bill which many believe is a precursor to bringing back the NAFTA Super Highway project
For SB 331 which made it harder to discover and recover tax money fraud
For HB 1692 which affected water rights and flood plain condemnations which some believe will help to pave the way for Agenda 21 land use restrictions
For HB 1595 which increased the collection of phone taxes for Enhanced 911 services even in areas where there is no Enhanced 911 system
For SB 160 which allows city streets to be shut down for street racing events and limits liability for any damages that my occur
For SB 216 that increases the collection of sales taxes
For HB 1446 which he authored and supported even after the bill was not only gutted but turned against existing illegal immigration law. Knowing Faught's voting record, perhaps that was the plan all along?
So Representative George Faught is not a conservative despite his campaign retoric. He tends to follow the State Chamber of Commerce/House leadership agenda where he can get away with it and votes conservative on high profile issues that might impact his election chances. Faught was running for the Speaker Designate slot as late as May of 2011 although few thought he had a chance of winning.
Faught's vote on HB 2131, the Soft on Crime bill, was especially troubling. Many District Attorneys argued that the lure of a short 90 day stay in prison would steer offenders away from better options like drug court. The law that Representative Faught supported released 175 prisoners this month alone and Tulsa County District Attorney Tim Harris complained that only 24 hours notice was given for objections to the specific criminals on the list.
George Faught is running for Congressional District 2, the David Boren seat. The sad part is that his willingness to support the State Chamber of Commerce agenda will bring him a lot of support and his moderate/liberal voting record will bring him a lot of Democratic votes. However he might have a difficult race as Faught is saddled with a son that has plenty of enemies.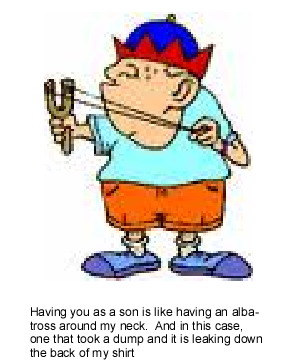 Jamison Faught is a local political blogger and a leader of the RINO Muskogee Tea Party. Jamison has angered a lot of Tea Party supporters and even Republican party stalwarts in Oklahoma with his unabashed support of status quo politics. The Muskogee Tea Party is one of several state Tea Party organizations that were set up as controlled opposition groups when the Tea Party movement sprang to life in 2009. After all, what better way to control the movement that seizing leadership so as to blunt the movement's effectiveness?
One good example of Jamison's lack of conservative values was evident when he endorsed one of the fringe candidates for Governor in 2010, shunning conservative candidate Randy Brogdon.
Jamison Faught has become a controversial figure due to his political blog and his constant comment posting on news stories and other political blogs to promote his own blog. Here are some comments found on conservative blog sites attacking Jamison:
"Jamison Faught and all of you so-called "unbiased" bloggers out there need to take a powder. You wouldn't know loyal party politics if it jumped up and bit you on the hind end."
"Jamison – YOU are only in it for YOU and we long-time party folks KNOW THAT. We all know you fancy your father's House seat when he terms. Well, buddy you have made enemies with your shill blog that you will not know up until the time you put your name on the ballot."
"Jamison, Could your sudden support of Mary be "politics as usual?" You've publically stated that redistricting is too important to leave to the Demecrats. Is that out love for party or personal fear that an angry Mary or a devoted Jari might make it more difficult for you to be heir apparent to your daddy's seat? … What I won't respect is political hacks who jump from candidate to candidate for personal gain."
Here is a hysterical take on Jamison Faught's political future that was part of a thelostogle. Com blog on the Oklahoma Truth Council's list of 25 young Oklahomans to watch. I am not a regular reader of thelostogle blog but even though I am a supporter of the Oklahoma Truth Council and know quite a few of the targets in this article I thought it was hilarious. Laughing at ourselves is needed to keep things in perspective.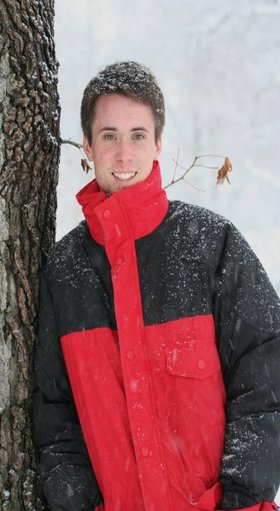 [From the Oklahoma Truth Council Blog story as quoted by the Lost Ogle:
www.muskogeepolitico.com, Faught has made a name for himself for news and opinions. Occasionally controversial, he is also the son Rep. George Faught and is presumed to be the heir apparent to a new political family legacy.]
Uhm…that sound you just heard was a bully getting in his car so he can drive to Muskogee and steal Jamison's lunch money. Seriously, where and why did he take that picture? Is he sending it in to the LL Bean for Kids catalog? Also, it's hard for me to imagine this kid doing anything controversial, unless that controversy pertains to drawing boobies on notebook paper or stealing wine coolers from the grocery store."
One of my favorite Jamison Faught comeuppances is this one from the Oklahoma Truth Council.
So for better or worse Representative George Faught has to deal with the baggage that his boy has created, making a successful run at the 2nd Congressional seat that much harder. What remains to be seen is if Representative Faught's political opponents can get the word out on his moderate/liberal voting record.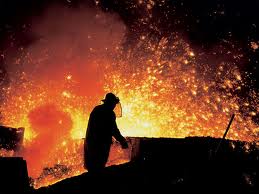 Pro-domestic employment is indispensable
The #2 issue on the list of common Tea Party issues is Pro-domestic employment, making it easier for small businesses to manufacture products here in Oklahoma and in the U.S. in general. The decline of our manufacturing base began in the late seventies when imported product quality began rising to the point where it was a competitor to American made goods.
Currency valuations added to the problem as Taiwanese currency went from 40 Taiwanese dollars per U.S. dollar to 28 to 1. I had a furniture factory at the time with around 40 workers, selling to small furniture stores and antique reproduction dealers. The Taiwanese imported chairs were of low quality, soft ramin wood, the finish didn't look that great, they had to be assembled from parts in a box, heck the arm chairs were made at a different factory than the side chairs so the finish didn't match either so even though they were 20% less than our chairs people could see the value difference. But in 1987 the 40% change in value of the Taiwanese dollar suddenly made that side chair cost half of what we were charging. Literally overnight we lost almost all of our chair market share.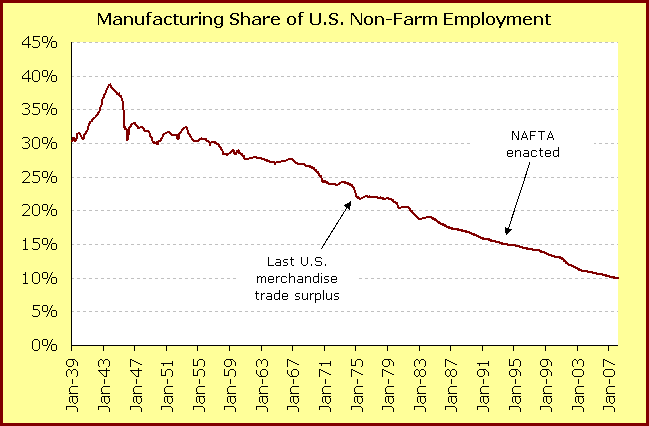 But the free market has hazards like currency devaluations, you have to take the good with the bad and eventually the currencies will equalize unless a country like China decides to hold their currency down to gain foreign trade. The American Institute for Economic Research says that over 300,000 American jobs are sent overseas each year due to globalization but 2.4 million jobs per month are lost due to other factors.
One of the largest factors is productivity gains that require fewer and fewer workers to produce the same amount of goods. Those productivity gains require massive investment in equipment and automation, so much so that if a business doesn't realize they must become the lowest cost producer of a product then they will eventually go out of business. Once you arrive at that epiphany the next step is to relocate your factory to a low wage/low regulation country.
Another huge factor is the shift from consumers purchasing goods to purchasing more services. Think about it, few spent money on casinos, high speed internet access, or new computer games a few decades ago.
So an Oklahoma manufacture has to contend with both low cost competition overseas and burdensome regulation here in America. There are niches to exploit though so the future isn't all bleak. A small company can be more nimble; improving their product faster than the Chinese can copy it and produce it. Freight rates and bulky items can penalize imports on some products so that helps. Other niches are created when a company can combine manufacturing with retail, capturing both the slim manufacturing profits along with the more substantial retail profits from selling the product. But of all the factors facing the small manufacturer, government regulation is by far the hardest to deal with and the most easily solved.
The growth of state and local government has been felt in the small business community. Environmental regulations are some of the worst areas with safety regulations coming in second. Now no one wants to dump barrels of chemicals in the local river or toss out injured workers because they can't produce as much as before they chopped off one hand, this is more about the silly regulations and even more silly enforcement.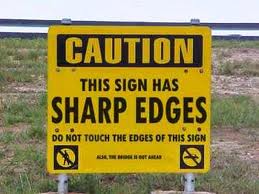 Many years ago I had a factory where we used barrels of finishing products from a company in El Reno Oklahoma. They delivered their product on regular freight line trucks but would pick up the empty barrels once a year when their company truck was in the area. That meant a good sized stack of empty barrels stacked outside till they came by and gave you a $35.00 credit per barrel. As luck would have it, we had a grass fire sweep through our area and several empty barrels got hot enough to go boom, bringing us to the attention of the local fire department who in turn put the EPA on us. The EPA decided that these barrels were hazardous waste, requiring an oversized barrel be placed around them, transported to a hazardous waste dump in Illinois, at a cost of around $800 per barrel (in 1986 dollars). We did what anyone else would do, called the finishing material company and told them to come get their barrels! Oh boy, was that the wrong thing to do. After a month or so, the EPA decided we had illegally disposed of the barrels and came after us. Eventually a letter from the material company along with the check for the returned barrel deposits got the case closed but only after months of effort and attorney costs.
Another great example is sawdust. Did you know that local, state, and federal governments look at any manufacturing waste as hazardous? You don't see as many of the old style outdoor dust collectors anymore because of Storm Water Quality standards that can cost you tens of thousands of dollars in fines should any waste be able to be washed off your property when it rains. That means you need na extremely clean sawdust collection system and when it rains, you have to actually collect local water samples and send them to the local authorities. What it really means is that you don't put a dust collector outside unless you have some serious money to invest in a highly efficient system. My cabinet and countertop shop has to file an eight page form with the OKC Storm Water Quality commission despite being "exempt" from the regulations as we have an inside dust collector. We were told that the "exemption" was good for five years but as they change the regulations they require new "exemptions" to be filed and each one comes with tens of thousands of dollars in penalties if you get caught making a mistake on the application.
Another good example was a cultured marble manufacturer that told me of getting hit by the OKC Storm Water Quality commission for having an outdoor silo that had some product spills around it. You are likely thinking, what was this unscrupulous manufacturer doing leaving dangerous materials laying around on his property? Well the product that had been spilled was plain old river sand that had been dug out of the Canadian River up near Kingfisher. In order to keep his business in operation the company had to clean up all the sand

and

three feet of soil under the spilled sand then ship it to a hazardous disposal site at tremendous cost.
Another example is the current OSHA fixation on dust in woodworking shops after a sugar mill exploded and killed several workers. In 2010 I hosted a study on granite fabrication dust at my shop, where two of my scientist friends redid the granite dust studies that were done in 2009 with two PhD.s from NIOSH and one PhD from OSHA monitoring to ensure that the best scientific methods were used. During the week long study, the OSHA expert became quite concerned about the film of sawdust in the shop, convinced that shop was doomed to explode.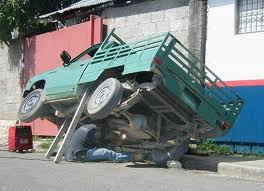 Well, most wood shops never deal with the dust or blow it out once a year, just open the doors, set up some fans, and blow everything off with compressed air. The OSHA expert liked to had a fit when he learned how we dealt with dust. There are dust collection explosions in large dust collection systems where high velocity air and dust creates static electricity that can set off small explosions that damage piping. But in 35 years of woodworking I've never heard of a worker being injured nor have I heard of a shop having a duct explosion. Never mind the lack of real world cases, OSHA set about writing standards to protect workers from imaginary accidents.
And the radiation hazards of breathing granite dust during the fabrication of granite? Well, yes they admitted that our science was valid and that between 75 and 2,000 times more radiation exposure than was allowed was occurring, but they just didn't have the expertise and equipment to quantify the risks… A university did pick up the science though, did a more thorough study in 2010 and 2011, and has applied for a NIOSH grant to do a follow up study in 2012.
Almost every time the government gets involved in business it becomes harder to stay in business. Costs rise as regulatory burdens are added to industries and taxes are increased on labor. Some government programs seem to be good ideas that provide a safety net, programs like unemployment payments but they bring up other issues along with the problem they are set up to solve. Companies compete with the unemployment system on occasions such as when a worker that was fired for good cause is granted unemployment benefits causing the companies unemployment rate to skyrocket ten or twelve times what they were before. The increased cost to the business then makes it hard to hire new works.
And simple mistakes concerning payroll taxes can create major headaches. I had a problem like this start in 2008 when we switched from a DBA to a corporate structure and the W-3 forms went out with two Federal I.D. numbers. Now there is a space on the W-3 form for this very thing so it is a common occurance, but when the Social Security Administration decided that we had $21,000.00 in payroll that was taxed but not paid to workers they forwarded that info to the IRS where they decided that we had paid $21,000.00 in payroll without paying taxes, completely flipping around what the SSA had stated. It took three years to straighten this mess out despite the fact that the amount in question was the exact amount of the first quarter payroll! There were dozens of phone calls and letters sent along with copies of both DBA and corporate payroll records but the problem dragged on until we lucked into a responsible IRS worker who fixed the problem with a few strokes of her keyboard.
If you really want to create jobs, get state and local business out of employers' businesses. Things have changed since the 19th century, workers are mobile enough and picky enough to leave companies that take advantage of them. The internet has allowed consumers to expose bad companies for all the world to see so less regulation is needed to protect consumers. The free market place will eventually solve most problems. There will continue to be issues that require some government regulation like safety regulations for workers but even that field of government regulation has caused more problems that it has solved at times. Remember the asbestos issue back in the seventies and eighties? Well, it resurfaced with short fiber asbestos in the nineties because existing government regulation decided that short fiber asbestos wasn't a health issue. But by the government getting involved with workers safety and refusing to allow workers to sue companies that purchased works comp insurance, they allowed companies to work with the short fiber asbestos as they were protected by existing regulation, insurance, and couldn't be sued.
Rather than address the real issues the state legislature has allowed big business special interests to give out tax credits or job incentive programs like the Quality Jobs Act and then tweak the system each year to increase the corporate welfare system. Rather than allow the free market to decide which business ventures were good enough and profitable enough to attract capitol on the merits of the business deal itself the state allows special bills like SB 160, the street racing bill that was passed for the benefit of a group of promoters here in Oklahoma City. Would shutting down the city streets to hold car races bring in visitors to the city? Probably, but imagine those existing businesses that would find their customers inconvenienced, their workers inconvenienced, and their property valued diminished from the occasional event complete with roaring engines and crowded sidewalks. And the next time a politician says we don't have time in session to address the real issues ask them how they found the time to pass a bill for downtown auto racing.
Freedom solves a lot of issues and keeps side issues from cropping up when government interferes with business. Make people pay their own way with honest work, allow people to sue when they are injured in a real accident, and a lot regulation will be unneeded. Risky manufacturing operations will have an increase in worker comp costs as the market decides what the true risks of the occupation truly are but other companies will have lower costs of business as a result. The occasional program that actually works like the State workers comp system will survive if it gives businesses good value for its costs.
Or do nothing, allow American manufacturing base to dwindle to a shadow of what it was. Sure some dirty and low paid work gets exported to other countries and frees up workers to do other things but when those manufacturing jobs go, eventually the suppliers that provided tools and materials go away as well as does all the skilled jobs and managerial jobs that accompany the low wage jobs. Research and development begin to wither or follow the manufacturing jobs overseas. Service jobs soak up lots of low skill labor but only manufacturing jobs, mining jobs, or agriculture jobs actually raise a societies standard of living by increasing material goods that make like easier. Real wealth is created not by manipulation of the stock market to steal value from others but by taking a raw material and producing a product worth more than the raw material.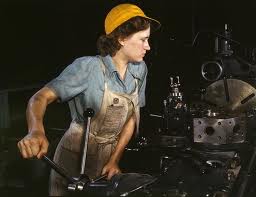 But by far the biggest reason to reverse the flow of exported jobs is to have a manufacturing base in place should we ever have to go to war. We won WWII only because we could out manufacture our enemies. The old saying is that no one country can manufacture a pencil is usually correct. The rubber for the eraser comes from one region of the world, the wood from another, the graphite from another, the paint from another, and the metal for the ferrule comes from another country. Even as small shop like mine has hundreds of products and materials that must come in from all around the world so producing anything during a major war would be a challenge. Ramping up production when at war would require some existing machinery be in place along with highly skilled workers armed with the experience and knowledge of a profession that could be passed along to new workers.
Oklahoma legislators could do wonders by simply getting state and local governments out of business affairs. Keep a safety net for worker safety and environmental concerns but allow the free market to punish those that cheat the common good. If this were done, Oklahoma would become a mecca for manufacturing. Expensive programs like the Quality Jobs Act would not be needed to produce jobs, that is if those programs ever did create a job as they tend to be used as corporate welfare rather than true job creation tools.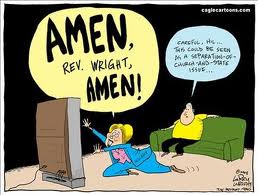 Kris Steele prayer redacted
Last week we looked at HB1146, the screwed up immigration bill and how the final vote record managed to disappear off House records after the vote was not only lost but became an embarrassment for the Speaker Steele regime. Other embarrassing events have magically disappeared off the public record as well like Oklahoma's own Jeremiah Wright style pastor that just happened to be Speaker Kris Steele's own pastor and employer.
Jeremiah Wright was the controversial Obama pastor that publically cursed America in his sermons. In an event that mirrored the Obama/Wright controversy, Dr. James Hewitt of Wesley United Methodist Church in Shawnee gave a rousing prayer during the 2010 swearing in ceremony for legislators in November of 2010 and legislators heard things they would have expected from Obama's pastor rather than Speaker Steele's pastor. Dr. Hewit managed to offend just about everyone during his prayer where he issued an apology to the Indian tribes for our forefather's digressions, then made a plea to God to ensure elected officials were merciful and would go easy on the illegal immigrant population.
Unlike Obama who was simply a member of the Jeremiah Wright church, Kris Steele is an associate minister at Dr. Hewitt's church so Speaker Steele could only run so far before he hit the end of his chain.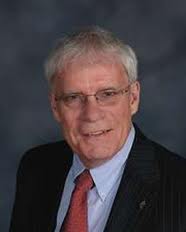 Dr. Hewitt's remarks included a call for social justice:
"Some came by forced relocations...to them we say we're sorry for what our poor fore parents did to your fore bearers."
If Speaker Steele has been steeped in liberation theology at his church it might explain his insistence on passing Obama Care/Fallin Care over the objections of Oklahoma voters. Between that and the State Chamber of Commerce yanking his chain to remind him to take care of special interests he must have some interesting conversations with himself during his daily shave. We are in the process of finding a copy of the entire Dr. Hewitt speech and prayer and will publish a link as soon as we obtain a copy. I know that Speaker Steele must be proud of Dr. Hewitt or he wouldn't have invited him to speak at the 2010 swearing in ceremony. Uh, he did invite Dr. Hewitt, didn't he? Or was this one of those Herman Cain "You want a job don't ya?" things, an offer he couldn't refuse? Anyway I am sure both parties will appreciate us posting a copy of the event where people can find it again.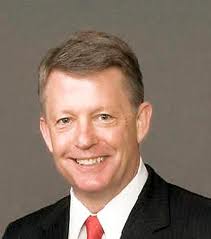 Our story last week on the Federal Labor Department crackdown on children working on family farms caught the attention of Oklahoma Labor Commissioner Mark Costello. Commissioner Costello contacted us and several of his constituents about the story, promising to make a statement on Monday. Initial comments seem to indicate that Commissioner Costello is taking this federal intervention seriously and is considering his options to defend the people of Oklahoma from federal intrusion. There have been some indications that the new rules might allow a parental exception but that extended family including grandparents, uncles, siblings, and other related individual would be subject to the new regulations. If Commissioner Costello does make a public statement about this issue we will include it in the next newsletter.
Constitutional Classes Held in January
Constitutional expert Michael Badnarik will be giving a class on the constitution early next year. Representative Charles Key is hosting the event called "An Introduction to the Constitution, a Fundamental Explanation of the Philosophy of Liberty". Kaye Beach of AxXion for Liberty and Howard Houchen are helping with the details. Below is a description of the event sent by the organizers:
This eight-hour class will be a life-changing experience, even if you consider yourself knowledgeable about our founding documents. Class begins at 9:00am and continues until 6:00pm with a one-hour break for lunch, and occasional breaks throughout the day. Each student receives an autographed copy of Good to be King, which is used as the text for the class. The class is valued at $250 or more, however students may attend for only $150, or 4 ounces of .999 fine silver. This is an incredible bargain for a $20 hardcover book, 8 hours of instruction, and several additional hours of personal interaction with the "Stepfather of the Constitution".
Date: January 14, 2012 9AM – 6PM

Place: House Chamber of the Oklahoma State Capitol

Cost: 150.00 per student (or 4oz of.999 fine silver)

For reservations contact:
Class begins with a sobering reality check demonstrating that much of what you think you know about the Constitution is wrong.
The core of this class is a discussion about the difference between rights and privileges. Using information the students know to be true, Michael helps them draw the conclusion that "property" is the one-word answer to every question about the Constitution. Students soon realize that rights and responsibilities are as inseparable as heads and tails on a coin.
An examination of different forms of government helps students understand that
communism isn't just another option, it is the antithesis of our cherished Constitution.
A 20 minute review of the American Revolution helps students rediscover their passion for freedom, making it clear that losing our Liberty is not an acceptable option.
Eventually, an examination of the Constitution, Article by Article, and Section by Section, leads any thinking individual to the startling conclusion that most of what our government does is unconstitutional! This is unconscionable and totally unacceptable!
Finally, each of the Bill of Rights is examined and explained to students now eager to protect these valuable ideals as the birthright that they are.
Class concludes (usually too soon for students who now wish the class was much longer than scheduled) with a brief quiz that helps students measure just how much they've absorbed in a very short time.
The evening continues with questions over dinner for as long as students are willing to stay awake.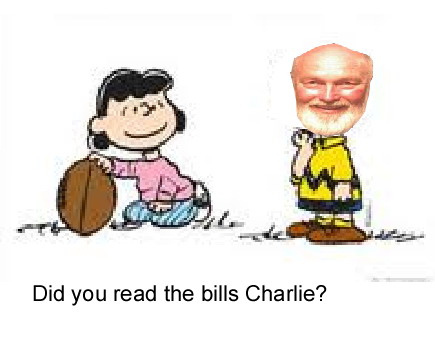 Oklahoma Constitutional Index Credibility at Risk
The Oklahoma Constitution Constitutional Index has been in existence for almost three decades now and has been an excellent tool for Oklahoma voters up until 2011. Charlie Meadows of OCPAC had been given the responsibility for running a vote on which bills were deemed most important as gauges of true constitutional values but Charlie dropped the ball this session when the Index was corrupted, allowing RINO legislators to claim conservative values for the upcoming 2012 elections, and harming some good solid conservatives by labeling them as RINOs.
The problem stemmed from Charlie's using a popular vote to decide which bills were used and which bills weren't considered good enough to sort conservative from liberal. One conservative legislator was on hand during the debate and tried to steer Charlie toward good choices but legislator's advice was ignored. Popular votes are good things if people are informed of the facts behind each bill and if the leaders of the group have given them solid choices to choose from. If a bill was chosen that caused a lot of the normally conservative legislators to drop in rankings and allowed usually RINO legislators to rise in rankings then something is wrong with that bill.
Charlie left out many major votes, HB1397 transvestite birth certificate vote, HB 2130 Obama Care/Fallin Care vote, HB1146, HB 1647 Open Carry, and the Charles Key amendment to HR 1008 (all bills get heard in committee). He included many bills that just are not good choices for sorting conservatives from liberals. Some were very late night votes, past 9 pm, and were voted on with many House members missing.
It was obvious that the 2011 Conservative Index needed fixed. After some thought, I tossed out six of the original OCPAC chosen bills, leaving the others as they seemed to be good bills. Here are the six that I removed along with my reasons for tossing them out. The highlighted info was from the Oklahoma Constitution's article on their Conservative Index:
HB1888, unborn child protection, limits abortion to less than 20 weeks old.
"House Bill 1888 was signed into law by Gov. Mary Fallin on April 20. The bill by Rep. Pam Peterson (R-Tulsa) and state Sen. Clark Jolley (R-Edmond) creates the "Pain-Capable Unborn Child Protection Act." The law will require abortion providers to determine fetal age prior to an abortion and make it illegal to perform an abortion on an unborn child who is 20-or-more weeks of age. The bill exempts situations in which the life of the mother is at risk or when the mother faces "serious risk of substantial and irreversible physical impairment."The legislation is based on the latest medical research which shows that pain receptors are present throughout an unborn child's entire body by no later than 16 weeks after fertilization, and nerves linking receptors to the brain's thalamus and subcortical plate are present no later than 20 weeks. A similar law was previously enacted in Nebraska. The bill passed the Senate 38-8 on April 5 with amendments. The House accepted the amended version 85-7 on April 13. A "YES" vote is the conservative vote."
My rational for tossing it out isn't that I support abortion, far from it. The rational is that a straight up vote to ban most abortions would have been a true conservative vote, not this watered down version.
HB 1652 is the bill that allowed concealed carry permit holders to store their weapon inside their locked car at Vo Tech campuses.
"House Bill 1652, by State Rep. John Enns (R-Enid) and Sen. Steve Russell (R-Oklahoma City), allows persons with a valid concealed carry license to store a weapon in their vehicle on CareerTech center property. Concealed carry licensees already had the same right on college campuses. The legislation received bipartisan support, passing the Oklahoma House of Representatives 75-5 on May 17 and clearing the state Senate 35-12 on May 19. Gov. Mary Fallin signed the bill into law on May 25. "I appreciate Governor Fallin for standing up for the Second Amendment rights of Oklahomans," Enns said. "This legislation will allow adults who utilize our CareerTech centers to do so without giving up their right to self-defense." A "YES" vote is the conservative vote."
First reason to toss this one is that a vote on Open Carry is available, a version before the Bennett bill was watered down to where the author voted against his own bill. Second reason was that they could have voted on a solid Open Carry law but chose not to, this is a watered down version that is better than nothing but can be viewed as delaying the restoration of our 2nd Amendment rights.
SJR 15, anti discrimination:
"Oklahoma voters will have the opportunity to outlaw state-sanctioned discrimination, typically called "affirmative action" programs. Senate Joint Resolution 15, by state Sen. Rob Johnson (R-Kingfisher) and Rep. Leslie Osborn (R-Tuttle), submits a proposed constitutional amendment to a vote of the people. The proposed amendment declares, "The state shall not grant preferential treatment to, or discriminate against, any individual or group on the basis of race, color, sex, ethnicity or national origin in the operation of public employment, public education or public contracting." SJR 15 passed the state Senate 31-15 on March 8, and the House on 59-14 on April 27. It was sent to the Secretary of State to be placed on the November 2012 ballot. A "YES" vote is the conservative vote."
Reasons for rejecting this bill is that they have the responsibility to protect our constitutional rights, not pass the buck to a vote of the people. Second reason is that it is a do nothing bill, almost meaningless in that the Feds are still going to step in and quash any real use of this law. Had it been set up as a test case for states rights, then I would view it as worthy of inclusion.
HB 1665 Suspend "Art" in Public Places



"Gov. Mary Fallin signed legislation on May 11 that temporarily ends a state law that requires millions of tax dollars to go to "art" projects. House Bill 1665 by state Rep. Leslie Osborn (R-Tuttle) and Sen. Clark Jolley (R-Edmond) eliminates the Arts in Public Places Act for the next three years. Under the current law, anytime the state has a building project or renovation costing $250,000 or more, 1.5 percent of the cost must be dedicated to "public art." The cost of that "art" can be as much as $500,000 per project. The art law recently drew attention after the state paid a reported $450,000 to mount large rusted disc blades in front of the new Office of State Finance building at 30th and Lincoln, North of the Capitol. "It is difficult to justify spending millions on public 'art' at the same time schools are facing funding cuts and the Department of Corrections is furloughing workers," said Osborn. The bill passed the House in a bipartisan 68-28 vote on May 4. It was approved by the Senate 29-18 on April 20. A "YES" vote is the conservative vote."
First off this is not something to congratulate them on doing, it is more appropriate to ask what took them so long to get around to repealing the law. Eliminating wasteful spending should be expected not rewarded.
HB 1939 Tire Recycling fee increase
This is a solid tax/fee increase bill and worthy of inclusion were there not better bills to use.
Tort reform sounds like one of those things that conservatives should support and it is but this bill was not tort reform, it was passed to protect insurance companies. This bill caused many conservative legislators to drop in the index ratings while those we normally consider RINOs rose because of their vote for this bill. Oklahoma already had a law in place that prohibits a person who is over 50% at fault from collecting on a claim. After talking to several conservative legislators and lawyers I came to the conclusion that the idea of liability might need tweaked but this isn't a bill useful for our purposes of sorting out conservative legislators from liberal legislators.
Four of the ten bills that Charlie picked were okay:
HR 2171 highway bonds, where they stole 100 million from our gasoline taxes and replaced it by allowing bonds to be sold to pay for this year's road repair.
HB 1953 Quick Closing Fund, a corporate welfare slush fund that Governor Mary Fallin wanted to reward cronies for moving to Oklahoma
HB 1593 collective bargaining, reversed a previous law that allowed municipal workers to unionize, raising the cost of municipal services in Oklahoma
HJR 1002 Property tax limit, another repair bill to correct a bad bill passed several years ago that was used to raise our property taxes 5% per year. This is another example of the legislature passing the buck rather than doing their job so this bill could be replaced with another deserving bill.
Here are the bills that absolutely needed to be in the Index. A liberal vote for these five issues should count as an automatic RINO label:
HB 1397 transvestite birth certificate. There is absolutely no excuse for voting for this except to please the State Chamber of Commerce.
HB 2130 Obama Care/Fallin Care, after a vote of the people in 2010, only those held in thrall by the State Chamber of Commerce voted for this bill
HR 1004 Open Government. You either believe in representative government and one man/one vote or not.
HB 1446 Illegal Immigration bill, the perverted bill that would have damaged existing illegal immigration law
HB1647 Open Carry, a procedural vote before the bill was ruined by amendment. This was a true open carry bill at that point.
The nine bills above are rock solid conservative/liberal splitting issues. The only one that could be argued around is HB 1593 if one supported police and fire department unions and not regular municipal worker unions.
Here are some bills that should have been considered for use in the index:
HB2131 soft on crime bill, allows criminals with less than a 5 year sentence to walk free after 90 days wearing an ankle monitor
SB154 Quality Jobs bill, which loosened the rules for the state Quality Jobs ACT, a corporate welfare program
HB1990, a potential NAFTA Super Highway precursor bill
SB331 tax fraud bill, made it harder for citizens to prosecute tax fraud
HB1962 which affected water rights and flood plain condemnations which helps to pave the way for Agenda 21 land use restrictions
HB1595 which increased the collection of phone taxes for Enhanced 911 services even in areas where there is no Enhanced 911 system
SB 160 city street racing bill, passed for a small group of OKC property investor
SB 216 sales tax increase, increased the instances where sales tax must be collected
The SB 160 city racing bill, SB 331 tax fraud bill, and HB 2131 soft on crime bill stand out above the rest in that they are solid special interest issues. SB154 was a sister issue to HB 1953 Quick Closing Fund bill. HB 1990 and HB 1595 could have been sold as non controversial bills and a legislator might have voted wrong without knowing the facts. HB 1595 and SB 216 might have also slipped by a few normally conservative legislators.
That leaves us with 11 bills that work well for dividing liberal/progressive legislators from conservative legislators:
HR 2171 highway bonds, where they stole 100 million from our gasoline taxes and replaced it by allowing bonds to be sold to pay for this year's road repair.
HB 1953 Quick Closing Fund, a corporate welfare slush fund that Governor Mary Fallin wanted to reward cronies for moving to Oklahoma
HB 1593 collective bargaining, reversed a previous law that allowed municipal workers to unionize, raising the cost of municipal services in Oklahoma
HJR 1002 Property tax limit, another repair bill to correct a bad bill passed several years ago that was used to raise our property taxes 5% per year
HB 1397 transvestite birth certificate. There is absolutely no excuse for voting for this except to please the State Chamber of Commerce.
HB 2130 Obama Care/Fallin Care, after a vote of the people in 2010, only those held in thrall by the State Chamber of Commerce voted for this bill
HR 1004 Open Government. You either believe in representative government and one man/one vote or not.
HB 1446 Illegal Immigration bill, the perverted bill that would have damaged existing illegal immigration law
HB1647 Open Carry, a procedural vote before the bill was ruined by amendment. This was a true open carry bill at that point.
SB 160 city street racing bill, passed for a small group of OKC property investor
SB331 tax fraud bill, made it harder for citizens to prosecute tax fraud
We will finish posting all the vote totals for the legislators and post the results in an upcoming newsletter. Hopefully the Oklahoma Constitution will consider the need to revisit the 2011 Conservative Index and stop RINOs from using one of our own tools against the conservative cause.
Representative Glen Mulready Has an Opponent!
Last week we mentioned that Darren Gantz, a Tulsa Insurance proffesional and grassroots activist, was readying for a run against Rep Glen Mulready. Gantz has officially opened his campaign with a fund raiser and needs Oklahomas from all across the state to help him get started. Raising the first $10,000.00 in a campaign is the hardest, after that you are showing enough popular support that PAC money and larger donors tend to believe you are politically viable. Gantz is asking for only $5,000.00 so he must have a head start already. Please don't fall into the trap of thinking that since he isn't your representative you won't donate. He is taking on Glen Mulready, the point man for Obama Care/Fallin Care Health Insurance Exchanges so all Oklahomans are going to be impacted if Mulready manages to cram this down our throats. Glen Mulready needs to be made into an example of what happens to RINO legislators that turn on their own constituents and support big business.
I'm sending Gantz a $50.00 check today and would encourage everyone to pitch in be it a large donation or a small donation. I'd rather see 1,000 people give him $5.00 than see one person give him $5,000.00 because a broad base keeps politicians honest and accountable to the many.
Don't forget the Wednesday night work parties starting at 4 pm. Get involved; help us hammer the bad politicians until they become good politicians. This Wednesday we are going back to work Representative Jason Nelson's House district.
Call 405-412-6233 for more info.
Remember to strip the unsubscribe link before forwarding this newsletter to prevent someone from taking you off our list! Use our forward this email link at the top of the newsletter to prevent being accidently unsubscribed.
Money is always needed for printing costs, postage, sign materials, and robo call costs. We are tightfisted; we will spend your hard earned money wisely and frugally as we do our very best to clean up Oklahoma politicians so we can begin to clean up our country.