TOP GEAR IN THE FAST LANE
BLOCKBUSTER SHUTTERS ALL STORES
CLEAR VISION IN ADMINISTRATION…
DOGWOOF TITLES MAKE A KILLING
ART EYE TITLES GIANTS IN AWARDS SEASON
SIGNATURE'S OFF THE LEASH
…AS MPs HEAD FOR THE CITY
FINDANYFILM.COM COMES OUT TO PLAY
---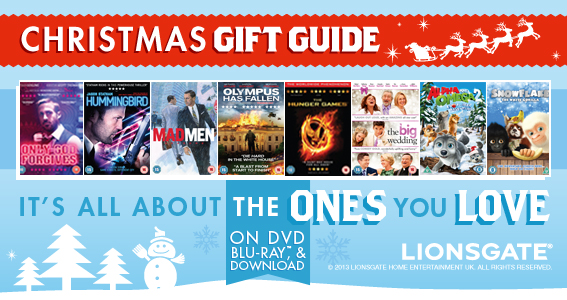 ---
I
f you can't read this newsletter or see the ads, please click
here
It Was A Good Week For
…
Micky Flanagan, Top Gear, Miranda Hart and Doctor Who, all selling well…
It Was A Bad Week For…

Clear Vision, in administration, and Blockbuster, closing its stores…
So, how's business? Although there are still a few worries out there, and still some bad news on the financial side, with Blockbuster set to close and Clear Vision becoming the latest administration victim (see below), there are still some strong performers out there. In addition to the current strong sellers on the feature film front, as related here in recent weeks, there are some notable special interest performers out there too, showing that video publishing can still reap rewards. Take, if you will, BBC Worldwide, which, in Miranda Maracattack and its latest Top Gear release, has a brace of original releases to go alongside its ongoing TV content, boosted this year by the Doctor Who 50
th
anniversary celebrations that has given a new lease of life to the Timelord's DVD exploits. BBC Worldwide's Rob Lowe said: "We're delighted with the performance of Top Gear: The Perfect Road Trip this year. It has risen above a tough market and even exceeded our own expectations, subsequently it looks on course to be the number one special commission DVD this year. Doctor Who: The Day of the Doctor has just achieved the best ever week one performance of a DVD Doctor Who release, and Miranda Hart's Maracattack is performing strongly as a gift for Miranda fans this Q4, and we also hope it will take the post-Xmas fitness market by storm as well."


Biggest comedy performer out there right now is Micky Flanagan, with his second live stand-up release, Back In The Game, which is currently sitting pretty atop special interest charts. It should enjoy another strong week too, given that we seem to be spotting the chirpy Cockney every time we switch on the TV. As 4DVD's David Root said: "As we predicted, he is the number one stand-up of the year and delivering strong sales in a very tough market. We are expecting some dramatic growth in the last few weeks with a big marketing spend including double the TV spend originally planned, a lot of PR still happening (The One Show yesterday, Loose Women today and more) plus constantly growing in-store profile with all the retailers getting right behind Micky as a massive gifting opportunity and treating the title on a par with the big movies. So we are expecting big growth this week and even more next week as the gifting market really kicks in."
---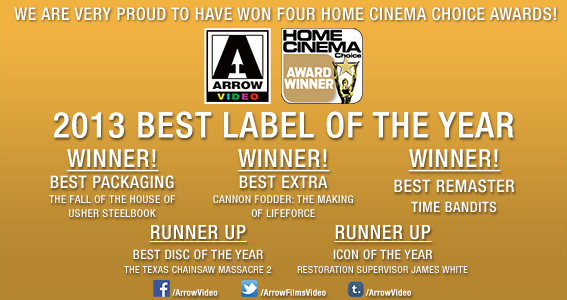 ---
Another company enjoying record figures in assorted forms is Arrow and its various imprints. Take, for example, the company's Nordic Noir arm, which will see the latest and final series of Borgen arriving in stores and online on Monday, December 16. The series has been hugely well received and Arrow has received record pre-orders for the title, which bodes well for Monday. Arrow's Jon Sadler said: "It was great when Borgen got the old The Killing slot, as Christmas gifting is a great boost to any title, but as this is the third and final season it also offers a conclusive point at which for the uninitiated to finally invest in the series - and we are thrilled that it is doing so well." Arrow is keeping up its support for not just the Nordic brand (another Nordicana show is planned for next year) but foreign language films too, with today's theatrical re-release of Cinema Paradiso certain to give the film a new lease of life on Blu-ray (see here for more).
Also out on Monday and also set to enjoy a record week is Arrow Video's sumptuous release of classic John Carpenter adventure Big Trouble In Little China. It is set to be the imprint's biggest title of 2013 as well as its biggest ever week one ship. It caps off a fine year for the label, which is dedicated to putting out high definition, restored and gorgeously packaged releases of not just classic video fodder from the 1970s and 80s, but also cult and genre films from all over the place. It has just picked up a slew of awards on Home Cinema Choice magazine's end of year poll, picking up the prestigious Label Of The Year gong as well as Best Remaster (for Time Bandits), Best Packaging (for its Fall Of The House Of Usher Steelbook), Best Extra (for Lifeforce), a runner-up in the overall Disc of The Year category (for Texas Chainsaw Massacre 2) and its restoration expert James White was even a runner-up in the Icon Of The Year category, alongside such prestigious company as Peter Jackson and Guillermo Del Toro. Home Cinema Choice's Anton Van Beek said: "Arrow's reinvention over the past year has been nothing short of miraculous and goes to show that even the most niche Blu-ray releases can still compete with (and maybe even outdo) major studio titles when the label responsible takes the time and effort to get them absolutely right. We can't wait to see where they go from here." Arrow Video's Francesco Simeoni added: "It's been a fantastic and really fun year, we've had an amazing slate and I think the accumulation of those titles has really helped, it feels like the momentum has been building and building and it's culminated with Big trouble in Little China, which is not only set to be our biggest title of the year but the biggest Arrow Video title ever in terms of week 1 ship out so with that and the HCC Awards it's a great way to top off 2013, I'm very proud."
---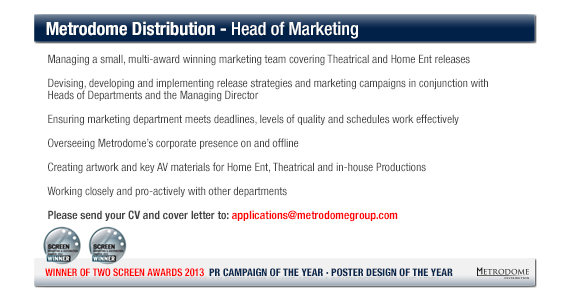 ---
Right, now let's deal with the bad news. And bad news is it is, as Blockbuster will have shuttered all of its stores by December 16, as administrators from Moorfield Corporate Recovery failed to find a buyer for the doomed rentailer. The hope inspired when Gordon Brothers took on the company once known as the Big Blue after it fell into administration earlier in 2013 was finally extinguished with the announcement this week, which will see the remaining 91 stores shut, with the loss of 808 jobs. All stock is being flogged off until the end of play on Sunday December 15, with massive discounts on offer. In a joint statement, administrators Simon Thomas and Nick O'Reilly said: "It is with regret that we have to make today's announcement, we appreciate this is a difficult time for all concerned and would like to thank staff for their professionalism and support over the past month. Unfortunately, we were unable to secure a buyer for the group as a going concern and as a result had to take the regrettable action to close the remaining stores." It's an ignominious end to the store's history, with the Gordon Brothers rescue proving to be more of a false hope. As ever our thoughts are with the staff. We'll be talking about its closure and looking back at its UK history shortly on our website, with contributions and anecdotes from former staffers and partners, to add your thoughts, please email Tim Murray at the usual address…
One company that is hoping to be rescued – and with more permanency than Blockbuster – is Clear Vision, which called in administrators this week. The Enfield-based company has struggled since the rioting devastated the Sony DADC warehouse. It fought back from the brink, only to lose the contract to release WWE wrestling titles in the UK and other territories. It has recently branched out into other areas, such as feature film, with an eclectic slate, as well as renewing other output deals with the likes of the UFC mixed martial arts organisation. But the loss of millions from the Sony DADC blaze eventually led to administrators being called in. Founder Ian Allan, a genial industry veteran, said he had tried not to leave small suppliers, agencies and the likes in the lurch, but added that he and the administrators were hopeful that someone would save the company, with interested parties already in contact. Compensation payments for business and stock lost during the London riots were not forthcoming after the Metropolitan Police said the Sony DADC fire was not part of the riots. Clear Vision succeeded in legal action against the Met, which would have been worth millions, only to see the force appeal, which drags the case well into 2014. As Allan told The Raygun: "I'd rather stop as it is than build up a whole lot of debt. The company is still operating with a skeleton staff and we are looking for investors. I've got a feeling that it could continue. It's all down to the fire, that's what killed us. The court case, HMV's problems earlier this year and the general downturn all made it difficult. All the small creditors have been paid, a few others will eventually be paid and the administrator is doing his best to make it into a viable business proposition, cutting down costs." Some redundancies have already been made, it is believed that those remaining include Gil Garagnon and Paul Archer. Fingers crossed for the company and our thoughts again are with all the staff involved. More updates here and through our Twitter account…
---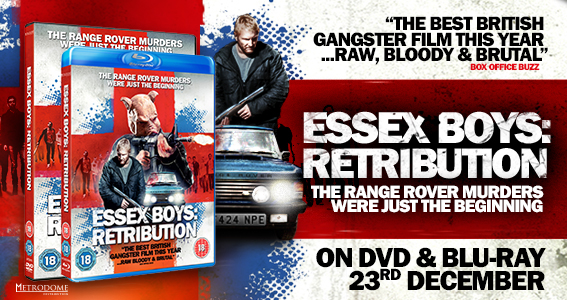 ---
If it's December then it must be time for Best of 2013 lists and every film website, magazine and newspaper has been pulling together their charts of the highlights of the past 12 months. One company that is set to see its titles being revitalised after a strong performance is Dogwoof. For its recent releases, The Act Of Killing and Blackfish, are both turning up on year-end lists, and, in the case of the former, still receiving publicity as the story surrounding the documentary, about Seaworld and its treatment of whales, continues to bubble. In the case of The Act Of Killing, Dogwoof's Oli Harbottle said: "No awards shortlist at the moment seems to exist without The Act Of Killing, and we couldn't be happier with its performance this year. The film is about to hit a record-breaking half year in cinemas with a 26th weekend at the ICA likely to happen just before Christmas, and the home entertainment and digital release on November 25 has seen very strong numbers with the DVD and Blu-Ray packed with both cuts of the film and four hours of bonus material. We are confident this will carry through right until a certain awards ceremony on March 2 next year, Dogwoof tails are firmly wagging and crossed." In the case of Blackfish, the company's Gemma Purkiss added: "With its strong emotional appeal and many entries to the end of 2013 film lists, Blackfish continues to consistently make strong sales on both DVD and the extras-packed Blu-ray especially leading up to Christmas. It's exciting to see the growing list of celebrities who've distanced themselves from SeaWorld after watching Blackfish, bringing an even greater awareness to people all over the UK and really showing that Blackfish is a powerful doc that isn't showing any signs of slowing yet."
And as well as the year-end lists, the awards season is now well and truly underway, with the Golden Globe nominations being unveiled this week and ceremonies for both the BIFAs and the European Film Awards both taking place over the past seven days. And one company that is already looking to pick up a number of gongs for its award-friendly titles is Curzon and the Artificial Eye imprint. What's more, titles such as Blue Is The Warmest Colour, Le Week-End, The Great Beauty and The Selfish Giant are all due on DVD and Blu-ray in the first part of 2014. As the company's Steve Lewis said: "We're thrilled with our successful start to the awards season, with a Golden Globe nomination for Blue Is The Warmest Colour, four European Film Awards for The Great Beauty and, at the BIFAs, wins for Le Week-End (Best Actress, Lindsay Duncan), Blue Is The Warmest Colour (Best International Independent Film) and The Selfish Giant (Casting). We've high hopes for these films' chances of further success in the coming months."
Talking of year-end, we'll be doing our usual round-up of top 10s for 2013 in the coming weeks and will also do our own year end survey. So as the clock counts down to Christmas, you can while away a few minutes by answering the following questions and emailing them to tim@theraygun.co.uk…
Favourite three releases of the year:
Biggest challenge in 2014:
What I'm looking forward to in 2014:
---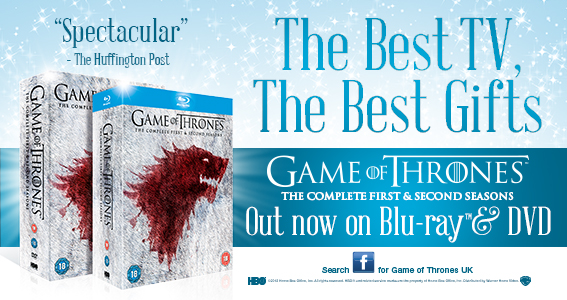 ---
To the Riverside Studios in Hammersmith where, next door to filming for the Christmas Top Of The Pops, Signature was hosting a screening of 12 Dogs Of Christmas 2, one of its seasonal selection, for kids, their parents and, er, a dozen dogs. The hounds, brought in by the Dogfather crèche and dog walking service, mingled with the guests afterwards, who also got to meet Santa and his elves. The audience at the screening event and reception included the Daily Mail and assorted mummy websites and bloggers, as well as The Raygun. We were even treated to a surprise appearance from Little Mix. We'll have some pictures from the event, including our own junior correspondent, Santa and Little Mix, up shortly on our website, in the meantime, the activity, along with further PR, should boost the tile even further. Signature sales director Gemma Stockley said: "We've had fantastic support across the trade on both 12 Dogs of Christmas 2: The Great Puppy Rescue and the prequel (12 Dogs of Christmas) released from Signature last year. Together both titles have sold over 70,000 units in the market in the last five weeks. With more press and PR still running and with a few more weeks until the big day this is the perfect stocking filler for any dog lover this Christmas."
More Santa-related shenanigans, and kind-hearted staffers at Kaleidoscope took to the streets of London this week dressed as Santa (or Santas) to help raise cash for a good cause. The team of six were raising money for the Brainwave charity, which helps children with physical, sensitive, cognitive and behavioural needs with special clinics across the UK. The challenge saw the half dozen along with other Father Christmases setting off from Spitalfields and running 5k around the city of London for the Santa Dash. The company's director of marketing Adam Sergeant said: "First home (from our team) was me, followed by Spencer [Pollard], and all six completed the run, all in under a very respectable 32 minutes – especially when you consider we were dodging commuters and taxis all the way round." You can donate to the good cause by clicking
here……
---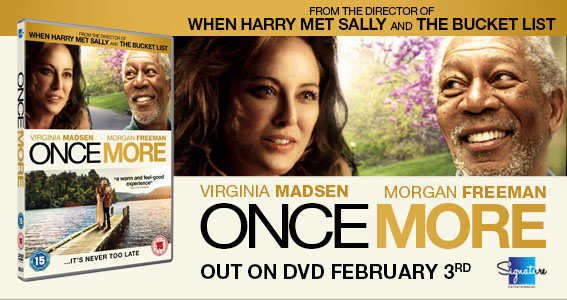 ---
Into next year, and after its success with its Only God Forgives design-a-Steelbook competition, Lionsgate has partnered with Empire and Zavvi once again for a similar initiative, offering consumers the chance to create an exclusive design for the February release of Machete Kills, the latest exploitation tale starring Danny Trejo. And the winner has been chosen, with the input of the star himself. As Lionsgate's Grace Alexander said: "To celebrate the upcoming release of Machete Kills in February, we teamed up with Empire to launch a Machete Kills Steelbook artwork competition – to be launched exclusively with Zavvi. The competition was promoted on site, in their weekly newsletter and through their social media channels. We also had fantastic support from Machete himself, as Danny Trejo picked the winning design. This is a great way for film fans to engage directly with the brand and an exciting opportunity for the masses of talented young designers out there to get their work seen! This competition created a real buzz in the collector community and has had a positive effect on the pre-orders." You can see the winning entry here… One for the collection, we reckon.
Metrodome has been busy since its acquisitions executives returned from AFM, finalising contracts and has unveiled a raft of titles it has picked up for future UK release too. IT includes titles for both theatrical and home entertainment release as well as those catering for the DTV market. Attila Marcel is the live action debut from Belleville Rendezvous helmer Sylvain Chomet; while Palo Alto marks another debut, this time a directorial bow for Gia Coppola, the latest from the film-making dynasty, it's based on James Franco's short stories, he also stars. We Gotta Get Out Of This Place is a crime drama set in a small Texas town, while Big Sur is an adaptation of the Jack Kerouac novel. Home entertainment titles include sci-fi horror Almost Human, Enter Nowhere and zombie thriller The Battery. Metrodome's head of acquisitions Giles Edwards negotiated the deals, the titles will add to the indie's busy 2014 slate.
---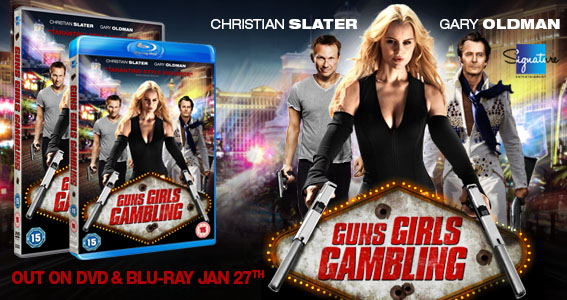 ---
It's been another busy week in the fight against piracy, with news that the specialist Police Intellectual Property Crime Unit, aka PIPCU, is already making inroads only months after launching. Operation Creative has seen 40 national and international websites being suspended by domain name registrars for copyright offences, while a three month pilot scheme is also succeeding in cutting off advertising to websites that offer pirate copies of films and music. It helped drive well-known brands away from advertising on these sites (often inadvertently), with ads decreasing by 12 per cent, with infringing sites having to rely more on click through to other dodgy sites and less reputable adverts. Big-name brands appearing on illegal download sites give them a veneer of respectability. Superintendent Bob Wishart, from PIPCU, said: "Operation Creative is being run by PIPCU and the digital and advertising sectors to really get to grips with a criminal industry that is making substantial profits by providing and actively promoting access to illegally obtained and copyrighted material. Together we have created a process that first and foremost encourages offenders to change their behaviour so they are operating within the law. However, if they refuse to comply we now have the means to persuade businesses to move their advertising to different platforms and, if offending continues, for registrars to suspend the websites. The success of Creative thus far is evidence of a growing international consensus that people should not be allowed to illegally profiteer from the honest endeavours of legitimate business enterprises." FACT's Kieron Sharp added: "FACT is delighted to be working with PIPCU and partners from the advertising, music and publishing sectors to protect UK consumers from websites that promote illegal content and also provide an unsafe platform that puts themselves and their families at risk. Many of these sites have no content filters and contain material that is unsuitable for children."
A group of politicians who are "on-side" when it comes to copyright theft paid a visit to the PIPCU offices at the City of London Police's HQ. The shadow minister of state for policing, Jack Dromey MP, was first to head eastwards, followed by a trip from the all-party parliamentary intellectual property group, John Whittingdale, Lord Clement Jones and Mike Weatherley. They discussed the aforementioned work on websites and outlined other operations. Detective Superintendent Bob Wishart said: "It's great to have such a strong cross-party support to tackling intellectual property crime and we look forward to working with them all as we move into 2014."
---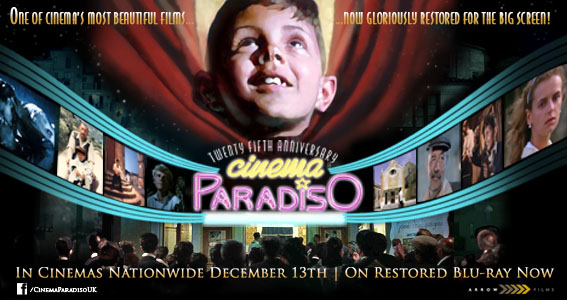 ---
Last week we talked about the potential for FindAnyFilm.com, now under the auspices of the Industry Trust, as the Trust revealed a new deal inked with Yahoo at its AGM and this time round there's another announcement, as it has announced a tie-in with the PlayStation Store. From now on, visitors to FindAnyFilm, or anyone who uses it on other sites such as Yahoo or Indie London and CineVue, will be able to see if a title is available through the PlayStation Store. Mark de Quervain, Partnerships Director of FindAnyFilm said: "Audiences want easy choices when it comes to home viewing. Blu-ray and DVD are still the most popular formats when it comes to home entertainment, but the digital market is growing. So it's great that Playstation Store is now part of FindAnyFilm.com as the content is already connected to users' home systems giving them an easy route to watching and enjoying films. We're delighted to be working with Sony Network Entertainment to connect audiences with even more ways to buy and view content." Gordon Thornton, Vice President, Sony Network Entertainment Europe added: "We're delighted to be working with FindAnyFilm.com to make it as easy as possible for consumers to buy and watch their favourite content from trusted retailers. PlayStation Store offers a great range of the latest movies and TV shows in both standard and high definition, as well as 3D where possible, meaning that customers will be spoiled for choice and can rely on our video quality, which is best in class."
Back to Arrow Video and its Kickstarter campaign (as featured recently in the newsletter and here on our website) has just reached its £20,000 target, and now the Arrow Video imprint has launched a major initiative to try and find missing elements for Mario Bava's Rabid Dogs. The film from the horror maestro has had a tempestuous history: it was never completed, the production company went under, Bava himself died and the footage appeared to be scattered to the four winds. It was eventually reassembled more than 10 years ago, but the company is now trying to track down original footage to put together a film that matches Bava's vision. Arrow Video producer Helen Mullane said: "When the materials supplied proved unsuitable we began extensive enquiries with libraries, archives and individuals connected to the film over the years for the elusive elements but have unfortunately come to dead end after dead end. We feel strongly that this is a film that deserves to be seen in it's truest form and Bava as well as Italian crime cinema has a dedicated fanbase in the UK and worldwide. So we decided to take the search to the fans, appealing for any information that might lead us to the elements. We've had an enthusiastic reaction so far, and hope that the power of social media can lead us to a definitive release of this fantastic film."
---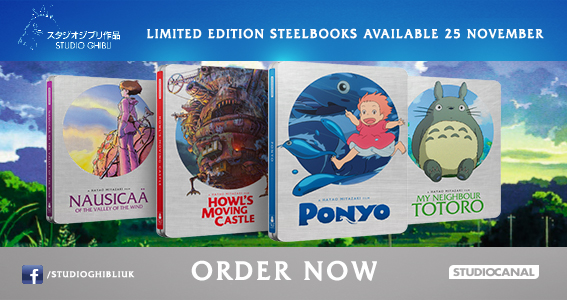 ---
QUOTE OF THE WEEK
"

We are delighted to be bringing these Cartoon Network titles to our members in the UK and Ireland. The relatable humour found in these shows are great for 'kids' of all ages. We are very happy to provide a subscription streaming home for these popular animated series."
Kelly Merryman, vp of content acquisition at Netflix, unveiling a raft of Cartoon Network programmes, including Regular Show and Adventure Time to its UK services. There were a raft of new exclusive announcements too, including anime Knights Of Sidonia and BoJack Horseman.
Headline writers had a field day as Frozen took over from The Hunger Games: Catching Fire, sparking puns aplenty. Frozen took £4.7 million in its opening frame. Other new entries included Homefront (£440,306) and Nebraska (£151,332).
Two Spider-related tales have been doing the rounds, as, first, Andrew Garfield stated he wasn't involved in plans for a fourth film due in, er, 2018 (giving him plenty of time to change his mind, or Sony to canvass him for the part). He will appear in the third Amazing Spider-man, due in 2016, after the second one, due next year. Also on the Peter Parker front, Sony has confirmed it is looking at two offshoots, for The Sinister Six and Venom. More due in the coming weeks (and months and years)…
Reboot and remake news, as it's been announced that the Naked Gun series, starring Leslie Nielsen, is being given a reboot. Heading up the cast will be Ed Helms, from the US version of The Office and The Hangover… Meanwhile, in a bid to own every franchise that crosses over from kids to fanboys, following its moves on Star Wars and Marvel, Disney has announced that it has picked up the rights to allow it to make a new raft of Indiana Jones films…
Sequel news and a trio of follow-ups have been announced, with second films for World War Z, The Purge, Jack Reacher and Tintin 2 all being hot topics of conversation…
After its ethical success last week, we liked this, an alternative Christmas top 10, from MovieMail…
This week's Red Band outing…
This is edging closer and closer…
New Borgen trailer from Arrow…
Godzilla returns in this week's most talked about trailer…
More from Warner, this time the Wachowski Brothers return…
To subscribe to The Raygun newsletter, please email
info@theraygun.co.uk
with subscribe in the subject matter
To unsubscribe, email
info@theraygun.co.uk
with unsubscribe in the subject
For editorial or advertising queries, contact
tim@theraygun.co.uk