Fourteenth Conference - A Great Success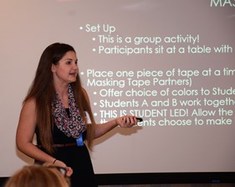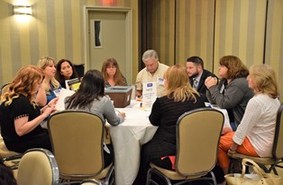 The Fourteenth McKay Conference, "Making a Difference", was a huge success as member schools met with each other and engaged in great presentations.   From learning how to use art in every class, to safety tips to protect your students and staff, to a review on the national choice movement – information abounded.
   We want to thank our speakers who gave of their time and knowledge to present during the workshop.  Also, we would like to thank our sponsors for supporting The Coalition.  Their support allows us to offer the conference at a great rate.  You can go to our website at
www.mckaycoalition.org
and find our sponsors as well as links to their services.
   We are moving into this next legislative season with two items on the agenda.  The first is to increase the base allocation for students on the McKay Scholarship.  The second is to remove the prior year requirement for eligibility for McKay Scholarships.  These are formidable challenges and we will need your support as we proceed.
   The McKay Scholarship Program has been in existence for 17 years.  Countless children and families' lives have been changed.  However, we cannot sit back on our laurels and be complacent that everyone supports or understands the uniqueness of this program.  Constantly, The Coalition is educating new legislators concerning the program and the need for schools to make their own decisions in regards to testing, accreditation, teacher certification and training.
   You are the voice of The McKay Scholarship Program.  We need you to unite with us to continue to bring the positive message to our legislators and to the media. In the coming months we will provide opportunities and information on ways you can raise your voice with ours.
 

 

 

Distinguished Service Award

   Each year it is the Board's pleasure to award the Distinguished Service Award to an individual who has supported the McKay Scholarship with their energies and expertise through the years.  The Board was pleased to present the award to Robyn A. Rennick, Program Director of Dyslexia Research Institute, Tallahassee.

   Ms. Rennick is the Charter President of The Coalition of McKay Scholarship Schools.  In 2003, Rennick and her organization, Dyslexia Research Institute, brought together legislators, educators, and DOE representatives to discuss ways to develop accountability measures for the McKay Scholarship Program yet allow the participating private schools the autonomy they required to allow this program to thrive.  From this meeting The Coalition of McKay Scholarship Schools was born.

   Ms. Rennick has worked with the legislators and DOE representatives since 2003 in all the different legislative and policy changes to insure that the McKay Scholarship Program would continue to be a viable program for our students and schools.   
Thanks to Our Lunch Sponsor

   Twine is the world's best platform for engaging students and parents online.  Built exclusively for independent schools with small to medium enrollment, Twine is a cost-effective way to tie together your school community.

   With a complete set of tools combining secure social-style collaboration with online class discussion, announcements, polls, assignments, online grades, academic calendars, attendance and more, Twine is your one stop shop for students information and learning management.  http://choosetwine.com .

 
The Coalition of McKay Scholarship Schools
(850) 893-2216
5246 Centerville Rd., Tallahassee, FL   32309