…RABBIT SALES NOW AROUND 500,000
STUDIO OPENS FOR BUSINESS
POWERHOUSE'S SPINE-TINGLERS
ONE IN FIVE USERS EXCLUSIVE ON SVOD
AT THE MOVIES
TRAILERS OF THE WEEK
---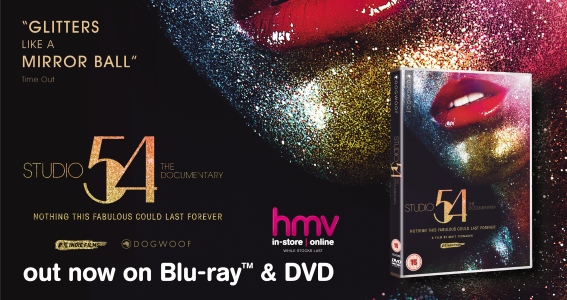 ---
If you can't read this newsletter or see the ads, please click here
It Was A Good Week For… Peter Rabbit has still got plenty of Trix up his sleeve…
It Was A Bad Week For… Cinemas, for every 10 films illegally downloaded or streamed means four less visits to the local multiplex…
The rabbit, it appears, has come to save summer. For after taking plenty of customers down the rabbit-hole on its original theatrical release in the colder months, Peter Rabbit is now taking on the threats facing the industry head-on – the heatwave, the World Cup, declining year on year physical sales and a whole lot more – and coming out on top too. Its impressive sales continued into the second week of the school summer holidays after its impressive first seven day performance (much of which was detailed here, alongside SPHE's plans to keep sales up throughout the holidays), with the Official Charts Company' midweek bulletin noted that a further 55,000 units were shifted in the first three days of the week beginning July 30, enough to keep it in the top slot, fighting off the challenge from Pacific Rim Uprising. And it provided the industry with a summer feelgood factor too. As Sainsbury's Andy Chatburn told The Raygun, it has also lifted family sales too. "Peter Rabbit has provided a fillip for ourselves and the industry after a period where the success from last year's big releases began to paint a painful like-for-like picture," he said. "The benefit of having a big Family release has also been seen on increased sales from our Family catalogue over the last couple of weeks."
Further comment came from SPHE, whose vp for marketing for EMEA, Richard Benson noted that at the time of writing (Friday August 3), sales across its physical and digital SKUs were fast approaching the 500,000 mark, a hugely impressive feat in less than two weeks, particularly given the summer holidays and the ongoing heatwave. "We always believed we had something special in Peter Rabbit but the results have surpassed our expectations, across every format," he said. "Incredibly, in spite of some of the best weather on record, nearly half a million consumers have bought or rented the title to date - a fantastic reminder of the strength of the transactional window and the incredible value our product represents to families. Coming so soon after Jumanji, which keeps delivering week after week, it's set to be a really great year for Sony and our retail partners."
---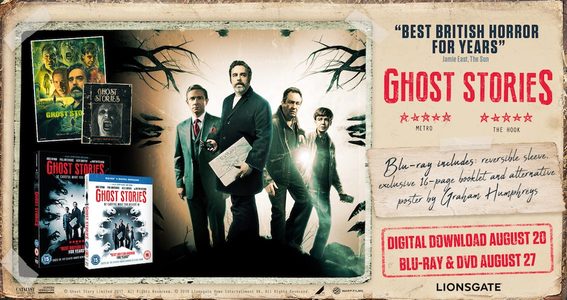 ---
Pete Rabbit is holding off the weighty challenge of the creatures and giant robots doing battle against each other in sequel Pacific Rim Uprising, released this week and which shifted 32,000 copies on its first few days on sale according to the official Charts Company's midweek bulletin. Disney's A Wrinkle In Time was a new entry in the midweeks at number six, while Poldark was further down the listing at number 21, ahead of the final new entry Of Gods And Warriors at number 31.
It's been a good week for Paramount, Tom Cruise and the studio and star's ongoing franchise Mission: Impossible. The latest film from the series, the sixth (it began as far back as 1996), Fallout, got off to a flying start at cinemas, delivering the biggest opening weekend in the series at the UK box office, outdoing all its predecessors. And the drafting campaign for digital and physical release has been performing well too the box set containing all five of the films rose a further 11 places to number 24 in the Official Charts Company's midweek listing. It all bodes well for Fallout due on digital and physical formats later in 2018 (the former via Paramount, the latter with Universal. As Sainsbury's Andy Chatburn said: "The Mission Impossible franchise goes from strength to strength with Mission Impossible: Fallout the best one yet. Even the hot weather couldn't keep customers from wanting to see it. We're seeing some decent incremental sales off the 1-5 DVD and Blu-Ray box sets and it looks likely to be one of the stand out titles this Q4."
---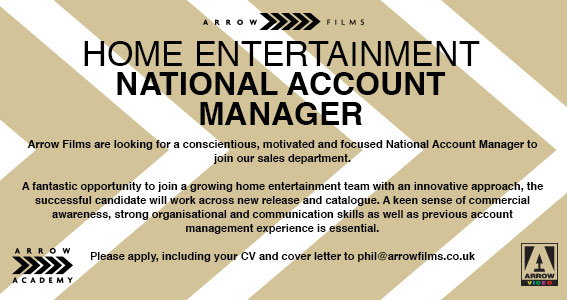 ---
HMV and Fopp stores, as well as their sites, were busy this week with swathes of customers dipping into its new VHS range, the collaboration with Universal and its home entertainment partner Paramount. As reported here previously, the range offers classic films from the two majors' catalogues in dual format editions, complete with packaging that mirrors old video style, right down to the discs (which have pictures of tape spools on them similar to VHS cassettes) and the nods to CIC's VHS-era packaging. The range which includes the likes of E.T., Jaws and The Warriors, also offers free trading cards. It went into stores this week (you can read more about it here) but HMV's John Delany said: "We're delighted with the look of the range, and the experience of opening up a copy is perfect. Our partners at Universal Pictures have done an amazing job bringing this concept to life, and fittingly the customer response both in-store, and online has been fantastic! This is best demonstrated on social media, where countless customers have excitedly posted pictures of the contents of the packaging. 40 years after the launch of VHS the technology and formats have changed, but quality packaging and a great sleeve is still the way to increase ownership as long as it's true to content."
And the late spring and summer's earlier blockbusters keep on arriving on home entertainment formats, as the rather wonderful Ready Player One is released on assorted formats from Warner on Monday August 6. The Spielberg title is being supported heavily through a Sky Store campaign that is offering a free copy of The Goonies with every purchase, with grocery support focusing on the 80s nostalgia theme too, with a stock-holding DeLorean and arcade machine. Over on Google Play and Virgin Media, consumers can see a 10-minute free preview of the film and its opening sequence. Media includes TV, digital, out of home and a radio partnership with Kiss and Absolute supporting the BASE Movie Weekender initiative. PR includes support from talent such as star Olivia Cooke, author Ernest Cline and writer Zak Penn, with coverage expected in the entertainment, tech and gaming press. There's a partnership with Sci-Fi Now, which is hosting an online Swap Shop for followers to "show off their vintage tech to be in with a chance to win a copy of the movie". Further publicity activity includes features, influencer activity and creative partnerships with Lost Boys Pizza and gaming venue The Loading Bar. The Blu-ray release in particular should attract the fanboys, given the scores of in-jokes, references and Easter eggs in the film, and it has already earned kudos, as the review from collider.com noted: "A lot of studios these days are skimping out on the bonus features aspect of Blu-rays and DVDs, but I'm happy to report the Ready Player One Blu-ray actually has a pretty hefty lineup of special features. The disc includes five behind-the-scenes featurettes that amount to a nearly two-hour documentary on the making of the film. It covers how Spielberg first got involved, the lengthy casting process, the unique production process that essentially resulted in making two different movies, the score, and the visual effects."
Meanwhile, another family-flavoured animal film arrives on Monday on physical formats courtesy of Fox, with the release of Wes Anderson's masterful animated tale Isle Of Dogs. And Fox has teamed up with the RSPCA to highlight the plight of abandoned dogs and the work the charitable organisation does in rehoming them. The pair hosted a photoshoot featuring celebrity dogs alongside those that had been rescued (you can see it here) Dermot Murphy, who heads the RSPCA inspectorate team, said: "Summer is the busiest time of year for RSPCA inspectors, especially dealing with dogs which have been abandoned because their owners have gone on holiday or they've decided they don't want the responsibility of a pet anymore. I never fail to be amazed that despite being let down by people how loyal, loving and forgiving these abandoned dogs are - they all have unique personalities, just like the gang in Isle of Dogs. Last year the RSPCA centres and branches rehomed more than 8,500 dogs but there are still more in our care that need loving homes like Emily."
---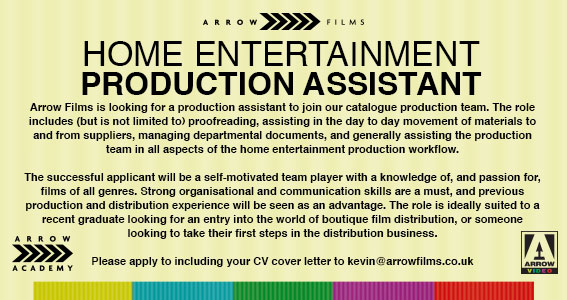 ---
Sashaying into view on Monday is one of the year's finest documentaries from specialist Dogwoof. Studio 54, the definitive documentary on New York's infamous disco Mecca, Studio 54 arrives on DVD on August 6, followed a week later by a Limited Edition Blu-ray and DVD run. Thirty-nine years after the velvet rope was first slung across the club's hallowed threshold, surviving co-owner Ian Schrager tells the real story behind the greatest club of all time. Commenting on the release, Dogwoof's head of home entertainment Daniel Green said: "We're delighted to bring audiences the truth behind the legendary Studio 54 club, famous the world over for its unrivalled parties, celebrity clientele and heady excess. We've seen very strong trade support for both the standard DVD version and Limited Edition, which we hope will translate into one of our best physical results of recent years to add to some pleasing digital numbers."
Also on Monday, Universal brings word of mouth hit Blockers to physical formats, following on the back of its theatrical release. The title is being backed by a social marketing campaign, enabling the major to reach the target audience of 18 to 34-year-olds. The creative focuses on the key cast members such as John Cena, highlighting the film's comedy elements and using the emojis that are central to the plot of a trio of parents aiming to keep their offsprings chaste on prom night. Those parents, played by John Cena, Leslie Mann and Ike Barinholtz have supported the campaign by recording an exclusive video of themselves deciphering emoji sentences. This has been running across Universal's social platforms. Commenting on the release, product manager Emily Evans said: "It's been great to work on such an original and fresh comedy. My new favourite phrase is 'Yasss Queen!'"
As noted here last week, Halloween, October 31, continues to provide plenty of opportunities in sales terms, both gifting of titles for younger viewers, as well as self-purchasing and more mature titles for an older crowd of horror devotees. Boutique labels are catering well for the the latter, with two imprints joining the fray this week hot on the heels of Arrow Video's October release announcement on the last newsletter. Eureka is one of those, with an October release package that steers clear of its Masters Of Cinema range giving that imprint a breather to make way for more horror fare. There's more Jackie Chan too, with classics from the martial arts star's heyday, alongside the likes of George A Romero's Monkey Shines and the Troll series. "We decided to give The Masters of Cinema Series a little rest in October (fans can look forward to spine number 200 in November!) and have dedicated the month entirely to our ever expanding Eureka! Classics range," explained Jacob Milligan, Eureka production manager. "Monkey Shines is a really underrated work from the late, great George A. Romero. For its UK debut on Blu-ray we are extremely proud to have a brand-new and exclusive audio commentary from Romero-expert Travis Crawford, as well as an additional commentary from the director himself and over an hour of additional disc content. Night of the Creeps has amazingly never had a home video release in the UK since the VHS-era. Fans of 80s horror-comedy will love Fred Dekker's crazy homage to Sci-Fi / Zombie B-movies, and our Blu-ray and DVD package comes stacked with hours and hours of extra content. A celebration of one of the strangest success stories in movie history, Troll: The Complete Collection compiles Troll, Troll 2 and Best Worst Movie in one package and comes with hours and hours of extra content. This should tide fans of 'So Bad It's Good' filmmaking over until the release of the latest Neil Breen masterpiece! And finally, continuing our run of Hong Kong action titles, Jackie Chan's Project A and Project A Part II gets a deluxe limited edition box set release from brand new 2K restorations. Much like our releases of City Hunter and Jackie Chan's Police Story and Police Story 2, this release will be loaded with hours of content, including a new interview with expert and fan Tony Rayns, and vast quantities of unseen archival material, much of it supplied from the dedicated community of Jackie Chan super-fans. All releases come with collector's booklets strictly limited to the first print run only."
---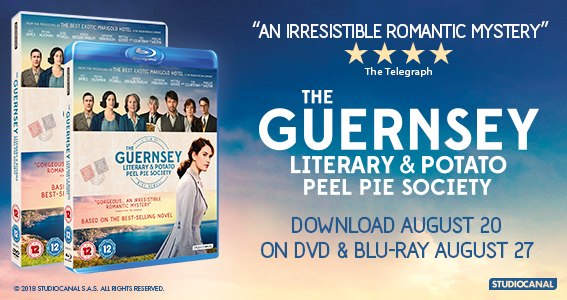 ---
Also revealing its October line-up via social media this week, to a thunderous response from its ever-growing band of hardcore fans, was Powerhouse's Indicator series, which got its fans in a tizzy with two titles announced. Classic British horror Night Of The Demon is getting the full two-disc Blu-ray treatment in a limited edition numbered set. There's also a boxset featuring a quartet of films from legendary Hollywood marketer William Castle, whose ingenious campaigns for his schlock exploitation flicks such as The Tingler became the stuff of legend. As well as the aforementioned title, William Castle At Columbia Volume One also includes 13 Ghosts, Homicidal and Mr Sardonicus. Commenting on the October titles, Powerhouse's Sam Dunn said: "The response to our Hallowe'en announcements has been overwhelming. We knew that Night of the Demon ranked as an all-time classic of British horror, and that William Castle has huge appeal for genre fans, but the sheer amount of activity across social media and the forums, as well as the volume of emails we've received, is unprecedented. We're as busy as ever making these releases the very best they can be, and are already excited about reactions to the finished products."
The Industry Trust has joined forces with Disney for a new ad, now airing in cinemas, as part of the ongoing Moments Worth Paying For campaign. It features Disney release Christopher Robin and aims to combat piracy by pushing the joys of seeing films in the way they were intended and also reminding consumers about the need for copyright. It's a bespoke ad too, with Pooh himself featuring, watching himself on the big screen. Lee Jury, Managing Director UK & Ireland, Walt Disney Studios Motion Pictures said: "Our latest collaboration with the Industry Trust perfectly delivers the message to family audiences that the films they love should be seen together on the big screen. Christopher Robin is a film full of 'Moments Worth Paying For' - a journey of escapism filled with love, laughter and huge emotion and we can't wait for audiences to get reacquainted with Winnie the Pooh, Eeyore and the rest of the gang on August 17." James Gallagher, senior marketing manager, The Industry Trust said: "We're delighted to be working with Walt Disney Studios once again and partnering up with Christopher Robin, which features characters beloved by audiences of all ages. The ongoing mission of 'Moments Worth Paying For' is to highlight the movie going experience as a shared activity and that the big screen is the best way to watch the latest release. Christopher Robin is a movie that the whole family can enjoy, across nostalgic parents and children alike, and is the perfect title to help drive families away from pirating content and encourage them towards the many legal ways in which they can access creative content from cinema to the home. Having Jim Cummings as the voice of Pooh providing a unique voiceover for our trailer adds authenticity and helps promote our need for talent to help push the anti-piracy message."
---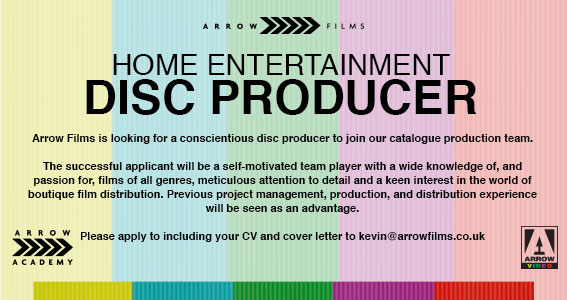 ---
The Digital Entertainment Group Europe, the distributor-backed group aimed at improving the business and implementing global innovations at a local level across the continent has refreshed its board as well as adding a Nordic arm to oversee its work in those territories. Chief among the new appointments was Wane home entertainment arm vp and director of sales Doug Fox as co-chair alongside Lionsgate's Nicola Pearcey. Speaking about his appointment as co-chair, Doug Fox said: "Warner Bros has been an active partner of the DEGE for a long time now and we have watched the organisation grow in both stature and output to the point that it now acts as an arbiter of cross-territory impetus and direction. I am excited to take my seat on the DEGE Board as co-chair and look forward to further shaping the conversation around collaborative best practice and driving the aims of the organisation forward to the benefit of all its members." Nicola Pearcey added: "The DEGE has worked hard to deepen its involvement across territories and to the benefit of our local businesses. The fact that we are now able to welcome Warner Bros to the top table with Doug Fox as our new co-chair lends credence to that, and is further evidenced by the fact that Amy Jo will also be joining as supporting officer. This underlines and strengthens the dotted line the DEGE has to the States and, that this is happening just as we also broaden our remit to also include the Nordic region is both symbolic and symptomatic of the organisation's relevance and ambition."
Some interesting figures from the US, which suggest that the number of consumers solely viewing svod services such as Amazon and Netflix is on the rise. Traditionally, the public has watched films and TV fare through a variety of sources, from physical through to traditional. But, NPD Group said, the svod only viewers now account for 17 per cent of the market, up from 11 per cent in 2017. More rely purely on transactional methods – renting or buying across physical or digital – than the sole svod users, 24 per cent, with almost a third (32 per cent) using a combination of the two. On the subscription side, 40 per cent of consumers use just one service, 37 per cent to two and almost a quarter, 24 per cent, subscribe to three or more. Millennials aged between 25 and 34 years old were most likely to be those subscribing to three or more (40 per cent), although growth from this market was relatively flat, with Gen Z punters (those aged between 18 and 24 years old) actually saw a five per cent decline in those subscribing to three or more svod services. Gen X – the 45 to 55-year-olds – saw a three per cent rise on consumers subscribing to three or more services. "As the technology gets older and less novel, as smart TVs become more common, and as more streaming content becomes available, older consumers with more disposable income are coming on board with streaming video services," said Ricardo Solar, president of media entertainment for NPD. "Although Millennials were the first to adopt SVOD, GenX and Boomers are now driving the growth among those subscribing to multiple services."
---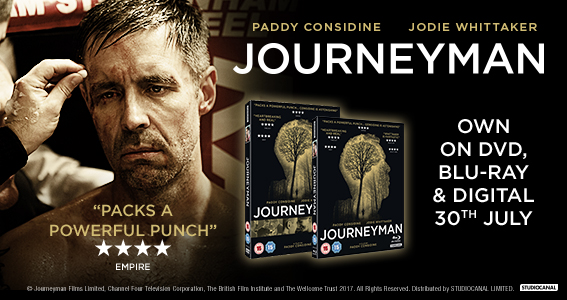 ---
"Pirates and legal users are largely the same people. In fact, roughly 95 per cent of all pirates also consume content legally, and they typically spend twice as much as their non-pirating counterparts. This study confirms earlier studies in finding statistical evidence that illegal consumption of music, books, and games displaces legal consumption. However, the displacement coefficients are surrounded with substantial uncertainty. Separating these results between minors and adults suggests that displacement occurs for adults and not for minors. For live concerts and music festivals, a positive sampling effect is found. For audio-visual content, no such sampling seems to occur for the cinema, which suffers from statistically significant displacement, as do digital streams. In terms of policy, obviously hunting down the industry's largest customers is not the best of ideas. Rather, push for better availability, affordability, and findability of legal content. Affordability of large platforms in lower-income countries is certainly an issue. If you must do something in terms of enforcement, website blocking seems to be a much better strategy than going after consumers. There is some solid looking evidence for effectiveness in the UK."
A University of Amsterdam report and one of its authors Dr Joost Poort on some of its key conclusions. It suggested that music and TV and film piracy were on the decline across Europe, it also noted that 95 per cent of illegal downloaders and streamers also viewed content legally. It suggests that minors downloading doesn't lead to to lost sales, as they have little money to spend. It adds that 10 illegally accessed albums leads to three extra concert of festival ticket sales, while 10 illegally viewed films leads to four missed cinema visits. "For video content, including movies, online piracy doesn't appear to affect sales of physical copies or digital downloads. Here, however, cinema visits and online streams are severely impacted," a report on Torrent Freak added.
Six movies in and Mission: Impossible has delivered the biggest opening weekend ever achieved by the franchise, an impressive feat for the latest Tom Cruise starrer, Fallout. It amassed £7.3 million in its opening weekend, marginally beating Mamma Mia: Here We Go Again off the top slot, although the latter's £7.1 million haul ensures it has now passed the £27 million mark. New entries included the latest in children's franchise Hotel Transylvania 3, which took £3.45 million at UK cinemas in its first weekend, and the latest event cinema release featuring Andre Rieu, 2018 Maastricht Concert: Amore, My Tribute to Love, which made £1.49 million in its one night of screenings.
"Hey boss, da plane, da plane…" This week's remake news comes from the ever-busy Blumhouse Productions, and it's emerged this week that the horror and genre specialist is working on a new version of classic TV series Fantasy Island. The long-running programme saw guests arriving at a location seemingly in paradise, where they got to live our their dreams thanks to suave host Ricardo Montalban and his sidekick played by Herve Villechaize. Truth Or Dare director Jeff Wadlow will be behind the camera.
Hang on, there's more remake news, this one is even more bizarre. For it appears as if Paramount is working on a new version of Indecent Proposal. If anyone needs reminding, the Adrian Lyne directed tale featured Demi Moore as a woman so enchanting that Robert Redford offered Woody Harrelson's grand total of (does Dr Evil thing with pinky finger) $1 million if he could have his way with her. Not sure what inflationary figure the new take will have decided upon…
Barely had online publication The Daily Beast gone live with its lengthy feature detailing how a former policeman had developed a scheme to scam fast food giant McDonald's Monopoly promotion, than studios and producers were circling toking to snap up the film rights. Fox was the winner, securing the signatures needed to turn the feature titled How An Ex-Cop Rigged McDonald's Monopoly Game And Stole Millions (how good would it be if the studio went with that title?). Ben Affleck and Matt Damon are in the frame for involvement, the former directing, the latter starring…
This got a lot of film fans excited this week…
You're on The Raygun newsletter mailing list, which has been running for eight years, because you requested it, have been recommended to us or sent us emails. You can unsubscribe at any time, if you're daft, using the link elsewhere or by emailing as below. But of course, you don't want to do that, do you? We don't share your information with anyone else, we don't like cookies and we're the good guys. We care because you do…
To subscribe to The Raygun newsletter, please email
info@theraygun.co.uk
with subscribe in the subject matter
To unsubscribe, email

info@theraygun.co.uk

with unsubscribe in the subject
For editorial or advertising queries, contact

tim@theraygun.co.uk