We're shipping daily. Place your new order now for on-time NAFD delivery. 
Two new products just arrived TODAY: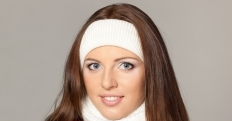 An alpaca head band - a frequently requested item.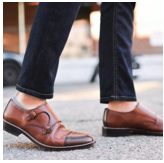 New No-Show Alpaca Socks - Low Price
---
One-Page Quick Ordering Now Online!
 
Many or our wholesale partners have asked for this,
especially those buying many items at one time...
a simple 1-page ordering interface. 
We now have it and are looking for "testers"
Check it out and let us know what you think!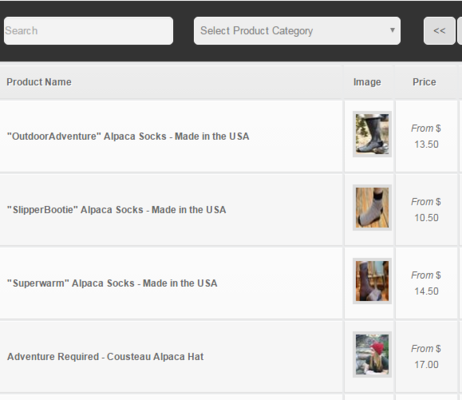 ---
Our popular Field Hikers sold out very quickly last time!
A new batch just arrived in 4 sizes and
5 colors
.
The Classic Alpaca Socks are in! 
Available in 4 sizes and 
multiple colors.
We're buying much more of these and passing the savings on with a reduced Wholesale price of $7.00 per pair!
The Classic Alpaca Socks are quality made and
priced well to be easy sellers.  
*****
It's taken YEARS but we finally have them!
Quality, comfortable and "cute", these alpaca long johns are now available at a price better than anywhere else.
Wholesale: $70 
We have them now but don't expect this fall batch to last long.
---