Topics in this newsletter:
- Plans for 2018
- Join the FiberCall
- Going on Alpaca vacation at the end of the week
- We're Making Room -
BIG SALE
this week only!
- Alpacadorables return - at discount!
- Get a FREE pair of the NEW American Traveler socks!
- Get promoted on the MAP
- Seriously ramping up Choice sock production in 2018
- Planning for 2018 and your thoughts
---
Thank you for a successful 2017

We're excited to work with you promoting alpaca!
2017 was an excellent year for alpaca product sales
2018 promises to be even better!
Join us in 2018 as we offer new alpaca products for your store!
We've listened and are working on new exciting products:
Quilted Alpaca Vests, Jackets and "Compressible "Stuff" blankets

made from YOUR contributed alpaca fiber!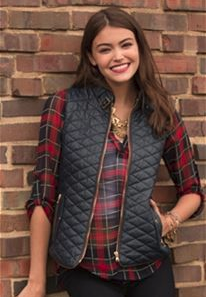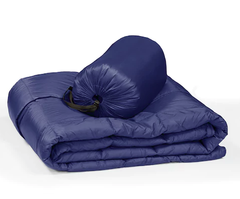 Other products also being designed for 2018!
What else should we make!?
All made possible from the FiberCall  
The
FiberCall
program pays you
quickly for contributed alpaca fiber with wholesale 
credits for popular
alpaca products for your store.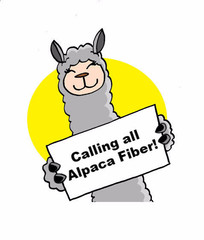 Your USA grown fiber will be pooled with others and turned into socks, insoles, rugs, dryer balls, yarn, blankets, throws, vests, jackets and more.

The list contines to grow!
Get your alpaca fiber out of the attic, spare room, barn, container,
etc. and put your quality alpaca fiber to work promoting alpaca NOW!
 

Check out the Choice Alpaca 
FiberCall
program
We're going on Vacation January 19th - February 5th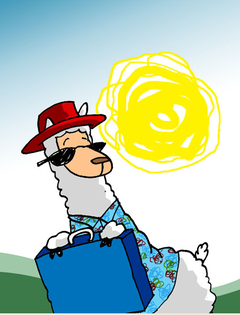 Get your January orders in now and save!
We're going on another exotic

alpaca

vacation.
Our last one was in 2013 to Ecuador where we met pretty much EVERYONE involved in alpaca in that interesting country and brought back a
number of unique alpaca products
for your store. 
We highly recommend Ecuador for an alpaca adventure! Flights are actually CHEAP, the U.S. Dollar is STRONG and you'll have the time of your life!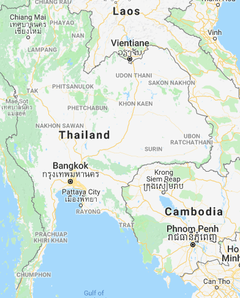 Thailand has almost NO alpaca presence but we found ONE farm and will also visit a small village that makes our Whimsical line of hand made alpaca ornaments

(exclusively made for us by a USA company)

. 
The store will be on Vacation for two weeks,
from Friday, January 19th until Monday, February 5th

Orders placed after Noon Friday (Pacific Time) will be filled when we return.

Exploring Thailand by Touring Motorcycle with Friends
MAKING SOME ROOM FOR MORE PRODUCTS COMING...

BIG SALE THIS WEEK ONLY!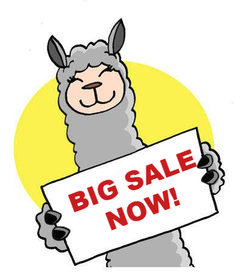 BIG Sale going on this week before we go.
See items on sale this week only!
(sorry! does not apply to orders already placed)
Alpacadorables return - at discount!
The most requested item on 2017,
What a thing... we introduced these figurine/ornaments last summer and IMMEDIATELY sold out. Then had a heck of a time getting more even having to pay a lot more just to get the ones we did. 
After a bit of negotation we now have a volume agreement with the artisans and will be getting these all year in high volume, and at a new discount price! 
Get a

FREE Pair

of the new American Traveler socks!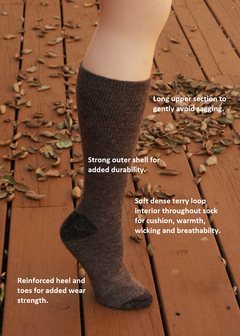 Made from USA grown alpaca,
these USA made 80% alpaca socks feel wonderful!
Brian tried these on to thoroughly test them two months ago and hasn't worn any other socks since!

(he does wash them occasionally!)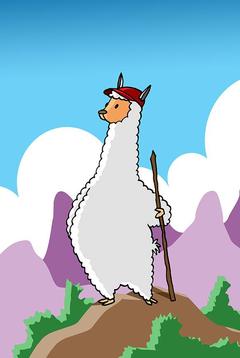 Our exclusive design, features:
-Higher over the calf boot length fit
- Super comfortable full terry interior
-Medium weight for hiking, walking and daily wear
- Tight ribbing for strong yet very comfortable feel
-Gentle leg support
-Extra reinforced heal and toes
-High warmth and breathability in a medium weight sock
-Designed for long wear
-Excellent wicking and odor control
-Naturally hypo-allergenic
A uniquely American grown and made alpaca product!
You really need to try these!!
Be sure to tell us what you think.
Place an order of $750 or more and use either of two coupon discount codes at checkout:
FreeAmTravelerMed
- for a women's size medium pair
or
FreeAmTravelerLg
- for a men's size large pair
We will send a free pair with your order.
** Offer good this week only **