Welcome to CMCA(UK)
Hello and welcome to the Autumn 2018 CMCA(UK) newsletter. This newsletter provides a selection of the latest company news and achievements which we hope you will find of interest. If you would like to stay up to date with all CMCA(UK) related activities as they happen go to www.cmcauk.co.uk. You can also find us on Twitter and LinkedIn.
You can change your preferences or unsubscribe from this newsletter at any time by clicking UNSUBSCRIBE at the bottom of this email.
CMCA(UK) secure exclusive NATO Codification contract for further 4 years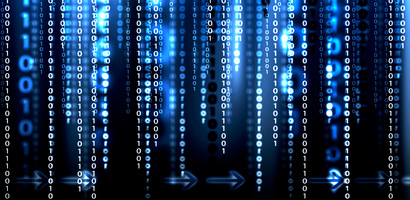 CMCA(UK) is delighted to announce that following months of planning and a rigorous competitive tender process, we have been awarded the single-source NATO Codification contract by the UK MOD for a further 4 years. The award will see CMCA(UK) continue to provide the UK's Codification capability on behalf of the United Kingdom National Codification Bureau (UKNCB), a role which CMCA(UK) has performed exclusively since 2014. The contract will run until at least 2022.

This is the sixth successive codification contract that the company has been awarded, since its incorporation in 1997.
CMCA(UK)'s Codification Subject Matter Expert and Head of Codification services Gary Harman comments
:
"We are very proud to have won this contract and be in the position to continue as UKNCB's partner for NATO Codification. I am delighted for the codification team and the award of this contract is a fitting testament to their hard work and professionalism."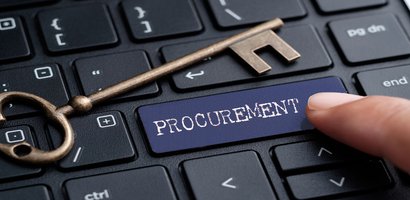 Regular readers of the CMCA(UK) Newsletter may well be familiar with the Rapid Procurement service that we launched earlier in the year. Our Rapid Procurement solution, or Rapid-P as it is affectionately known, is designed to provide a fast-track equipment procurement solution for items that are no longer in production or are no longer readily available but which are nonetheless critical to an organisations ongoing production capacity. In such circumstances CMCA(UK) provides a Rapid-P 'hotline' which enables us to respond to our customers' needs at very short notice with the aim of providing a replacement equipment solution within 24 to 48 hours regardless of whether this be a component, a sub-assembly, an assembly or a complete piece of plant.
If you would like to know more about Rapid-P, or if you believe it may have a role to play within your own organisation, then please do not hesitate to contact either CMCA(UK)'s Head of Technical Services,

Glenn Hill

or our Business Development Manager,

Antony Elliott

.
ISO9001:2015 External Audit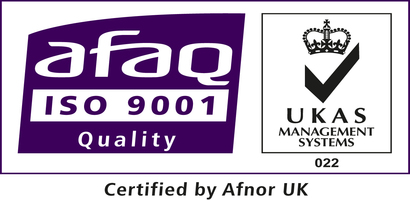 Having had our ISO9001:2015 quality system in place since the update was released several years ago, CMCA(UK) has successfully completed the second continuing assessment ahead of a full reassessment visit in 2019. CMCA(UK) passed with flying colours with no observations or non-compliances. Furthermore, following the review, AFNOR has approved our application to extend the ISO9001 scope to include REACH Management and Services.
May we take this opportunity to thank all of our staff for the individual roles they each play in ensuring we maintain compliancy with the ISO9001 standard.
Having established our Quality Management System (QMS) to comply with Annex SL definition, our on-site subject matter expert on Environmental issues has conducted a detailed gap analysis and is looking to use the foundation of our QMS and the Annex SL structure to support our aspirations for ISO14001 approval. The business plans to use the Annex SL structure to later achieve 45001 and possibly even 27001 on top of our existing Cyber Essentials + compliance.
REACH Update: Inclusion of Lead
On 27th June ECHA published the latest Candidate List of Substances of Very High Concern. Of particular note was the inclusion of Lead (Pb) CAS Number 7439-92-1, sometimes referred to a 'Metallic Lead'.
Most readers will already be aware that the use of lead has long been restricted under both the RoHS Directive and for certain uses under the REACH Restrictions List, however it's inclusion on the Candidate List now places obligations on those still supplying 'articles' that contain it. Equally, manufacturers who have previously supplied electronic components containing lead under RoHS Exemption may now choose to phase out these options with the likelihood that lead will eventually be added to the Authorisation List. This would present serious obsolescence issues to OEMs still requiring lead based solder for safety critical applications.
Should you wish to learn more about how the inclusion of lead on the Candidate List will affect your products please contact our Head of Technical Services

Glenn Hill

.
May we take this opportunity to thank you for taking the time to read our newsletter. Please don't hesitate to contact us regarding any of our services or to see how we can help you. Contact our Business Development Manager Antony Elliott on; +44 (0)1905 458 307 or email

Antony.Elliott@cmcauk.co.uk

.
CMCA(UK) is currently recruiting for roles based at our head office in Worcester. Current open vacancies include a permanent, full-time Bid Manager to be responsible for helping the company achieve its future growth potential and a permanent, full-time Trainee Software Developer. For more information please visit our

careers page

.

COMPaSS Obsolescence Management tool launching online

CMCA(UK) will soon be launching our in-house obsolescence management tool, COMPaSS, on the web. We know that many of our customers prefer the managed service that we provide, but we also understand that there are others who would like to be able to view their bills of materials live, at any time. We are busy developing and testing this new feature that we are confident will be of interest to customers, both old and new. The online availability will ensure that customers not only see the status of each component in their BoM, but also the 'build-ability' of each sub assembly and complete unit, with no limit to the number of lines of indenture.

CMCA(UK) is currently working hard to complete the approval stage of a series of Obsolescence Management training courses which will enable us to offer OM training to those looking to attain International Institute of Obsolescence Management (IIOM) accreditation.

If you or your business has a need for OM training

contact us

for further information.

CMCA(UK) appoint Head of Technical Services

With an ever expanding portfolio being offered under the Equipment Lifecycle Support banner, CMCA(UK) has made the strategic decision to form a new Technical Services department to sit alongside Obsolescence Management Services.

Our new Head of Technical Services, Glenn Hill, will be responsible for all aspects of REACH Compliance, Long Term & Specialised Storage, Component Testing Services and Technical Sourcing & Purchasing, such as our 'Rapid-P' model. Should you wish to know more about these services then please do not hesitate to contact

Glenn Hill

or our Business Development Manager

Antony Elliott

.

DVD 2018 Show overview

A look back over 2018 has seen CMCA(UK)'s exhibition team out-and-about at a number of high profile shows.

CMCA(UK) host bake off in aid of Macmillan

For the fifth consecutive year, the team at CMCA(UK) took part in the nationwide Macmillan Coffee Morning campaign to raise funds for Macmillan Cancer Research.

This year there was a mix of both sweet and savory goods, all baked by the fair hands of talented CMCA(UK) staff and after a tense judging period by CMCA(UK) MD Darren Topley, Pippa Price (Financial Controller) was crowned the winner with her legendary Victoria Sponge!

Thanks to everyone who took part, we managed to raise much needed funds for a great cause and beat last years total!