…AS BVA GIVES MORE INSIGHT
007 WORTH A MILLION OR MORE…
…SPECTRE'S AN IN-STORE WINNER…
ALTITUDE HAS TIME FOR GERE…
DAZZLER OCCUPIES NORDIC TERRITORY
SIMPLY'S THROWBACK THURSDAY
AT THE MOVIES
SITE OF THE WEEK
TWEET OF THE WEEK
---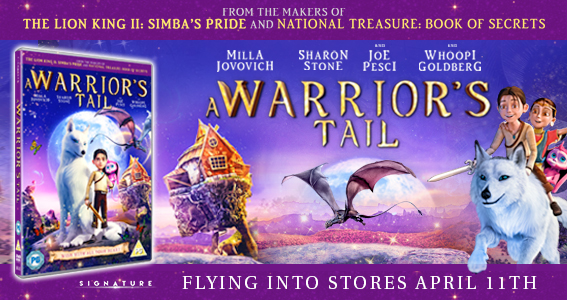 ---
If you can't read this newsletter or see the ads, please click
here
If you can't read this newsletter or see the ads, please click
here
It Was A Good Week For... Fox, again, as the studio one big at the Oscars and saw Spectre top 1 million…
It Was A Bad Week For… Still ongoing consultations and meetings at eOne, let's not forget those facing uncertain times ahead…
After a few meetings brokered by The Raygun between the BVA and a wealth of independent labels, the trade organisation has confirmed that it is offering new tiers and levels of membership to the indie sector. The three new tiers go right down to the smallest imprint with turnovers of below £100,000 and offer up access to the BVA's Insight events, as well as giving monthly reports on the state of the industry, its Yearbook as well as market forecasting and much more. Crucially, it will also offer independents the chance to become more closely involved with the industry and give them the opportunity to talk about key matters that are currently a major stumbling block for them (issues with the BBFC are constantly raised by independents in this arena). Commenting on the offer, BVA chief executive Liz Bales told the labels: "We hope the introduction of a collection of new membership tiers coupled with a comprehensive delivery of insight and communications services makes us a compelling partner." For more details on how to get involved, contact tim@theraygun.co.uk…
Talking of the BVA's Insight days, the organisation has now unveiled the line-up for the next event, due to take place on March 17. The Leicester Square event will give state-of-the-nation details and current figures and forecasts from the likes of Kantar, IHS, Futuresource and GfK. There'll be an Oscar winner too, with James Gay-Rees, one of the team behind Amy, coming along to talk to the audience of industry faces and figures, along with Marcus Arthur from BBC Worldw
ide, as well as our very own Rudy Osorio from HMV. Commenting on the event, the BVA's Liz Bales said: "The BVA's Insight forum has become a flagship event for the category and has quickly develoIed a reputation as one of the key events in driving the category forward. We look forward to once again bringing this exciting session to the industry and seeing as many of our stakeholders there as possible." For further information on the event please contact vicki@bva.org.uk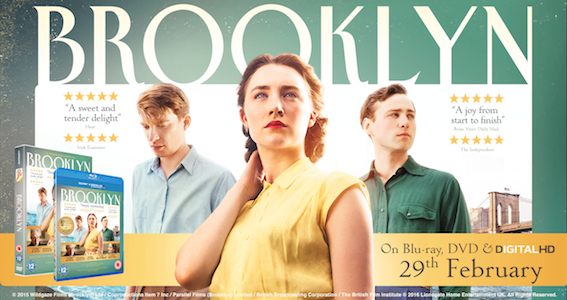 ---
One million units. It's always a warm feeling to write that about a current release, especially in these uncertain times when forecasting and knowing what a title will do can be a whole lot harder. So Fox and all associated companies must be congratulated on marking that achievement in little more than a week of Spectre, the latest James Bond outing from MGM and Eon, being on sale across Blu-ray and DVD formats. It's not only the fastest selling of the year, but it also topped most of the week one sales of most big releases stretching back as far as Frozen, after falling just shy of 1 million with 987,000 sold in its first week. Its sales this week were up to 125,000 by the midweek stage according to the Official Charts Company midweek bulletin. In the same notice last week, Spectre was outselling the rest of the top 100 combined this week at the same stage it was outselling the rest of the top 10. Fox senior product manner Christina Metzler said: "Our focus was to deliver the biggest home entertainment event since 2014 and to bring innovation and creativity to the category both at retail and via our media choices. Bond is such an iconic film to bring to market and a hallmark of quality production so it was our job to ensure the Blu-ray and DVD campaign lived up to that."
Retail marketing company Creo meanwhile has unveiled some images of its work gracing retailers around the country, which we'll have up on our site shortly. As the company has noted, the release of the 24th 007 outing marked the first time there's been a complete chart takeover across the Tesco estate, with some hugely impressive numbers across the grocers, HMV and non-traditional retailers too, including 61 different pieces of point of sale being produced and 32,185 items produced. We've got a raft of pictures going on our website shortly, but in the meantime, here's Fox's Yazz Doe on Creo's work: "
Creo did a fantastic job ensuring the pos suite for the Blu-ray and DVD lived up to all of our expectations." Creo's own md Richard Saysell, who said: ""It's always a privilege to work on an iconic campaign such as Bond. The team at Creo worked in partnership with Fox to ensure success across a wide range of retailers by balancing creativity with the need to deliver large stock holding units to meet demand." More on our website shortly…
Meanwhile, it was a one-two combination for Fox this week according to the Official Charts Company's midweek bulletin, as it has also got what's shaping up to be the week's highest new entry in the form of Suffragette. It featured just ahead of Brooklyn at number three, and with The Martian at number four, ahead of Hotel Transylvania 2 at five, Fox has three of the top five sellers. Other new entries in the top 10 included The Intern, Paranormal Activity: The Ghost Dimension and Dickensian, at numbers eight, nine and 10 respectively.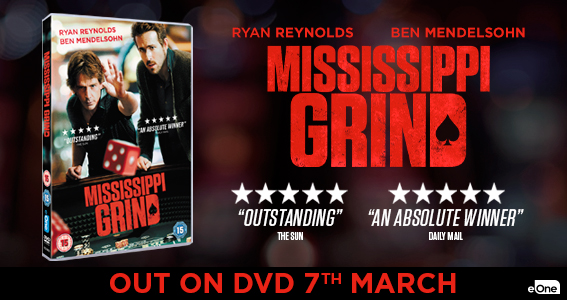 ---
Sticking with Fox, but moving on to the Academy Awards, and its forthcoming title The Revenant was one of the big winners at the event, not least for its star Leonardo DiCaprio, who picked up the best actor award. It also earned cinematographer Emmanuel Lubezki a gong, as well as one for director Alejandro G Inarritu. It's due in the early summer, with the exact date still to be officially announced, but, in the meantime, here's Fox's head of new release Matt Brightwell, who said: "Twentieth Century Fox Home Entertainment has a stellar line-up of critically acclaimed releases over the coming months and we are planning to leverage the 'Oscar effect' across our campaigns for Bridge of Spies, Joy and The Revenant. Being a part of retailer initiatives happening around awards season has inevitably helped strengthen pre-orders and the continued buzz at this time of year ensures the film stays on the news agenda and top of mind with consumers."
It's rare that an Oscar winner is already a well-established fixture on the shelves and racks, physical and digital, by the time the ceremony comes around – the perceived wisdom is that films released towards the end of the calendar year in the US and UK are the ones that score big. So it's a measure of the esteem that Mad Max: Fury Road is held in by those in the know that it still managed to score a whopping six statues on the night despite having come out at cinemas in May last year and on home entertainment formats back in October. It's similarly rare that a film's availability on DVD and Blu-ray is flagged up on For Your Consideration ads, but that's just what Warner did with the George Miller reboot of the legendary franchise. Its six wins (in Sound Editing, Sound Mixing, Costume Design, Production Design, Film Editing and Make Up And Hair, have given it a further boost on top of the 500,000 or so sales sales it's already achieved in the UK – it's up 15 places in the Official Charts Company's midweek bulletin, sitting just outside the top 10 and is set to go further over the weekend. Commenting on its success, Warner's John Stanley said: "
Mad Max Fury Road has been a fantastic success story for Warner Bros over the last year, the reviews were outstanding, making it probably our best reviewed film ever. But what has really worked for this film is the word of mouth, people are surprised just how much they love it….
All of this sets up for a fantastic life in home entertainment where physical and digital sales just keep rolling on... like the 'War Rig' heading to Gas Town...and just wait till you see it in 4K/UHD later this year as well...hoo ha!'
eOne has capitalised on what many pundits called the surprise success of Spotlight, which picked up the Best Picture Oscar, to announce that it is releasing the film on DVD and Blu-ray and for download on May 23. The ilm, which ask earned the best original screenplay gong, is still playing at cinemas, but eOne's announcement will give it impetus for pre-orders and more. Commenting on the release, eOne's Scott Monahan said: "We're very pleased to announce the release date of Spotlight and throughout the week we've chosen to capitalise on all the talk around the wins and the awards ceremonies themselves with our pre-order campaign using display, pre-roll and social media. Not to rest on the films laurels we're now looking ahead to carve out a stand-out campaign including premium packaging and an impressive media and publicity schedule that will deliver as equally an impressive home entertainment result."
Another
date slotted in this week and officially revealed was another Oscar winner, Son Of Saul. Curzon Artificial Eye has picked up the UK rights to the film, with the theatrical release of the foreign language Oscar winner due at the end of April and the digital HD, Blu-ray and DVD arriving on June 27. Commenting on the title and its success, the company's Steve Lewis said: "The Oscar win for Son Of Saul is the crowning achievement for a film which already had an impressive pedigree, including the Cannes Film Festival's Jury Prize, a Golden Globe and universal critical acclaim. Being able to place such a high profile award at the centre of our campaign is really going to help cross this powerfully affecting drama over to a wider audience and drive sales for our June 27 home entertainment release."
Of course, a couple of other big winners are already available – surprise visual effects winner Ex Machina has been n the market for the longest, through Universal, while Amy, a regular award-winner, has been a sterling performer for Altitude since last Q4 – its sales now top the 137,000 mark and are certain to go further.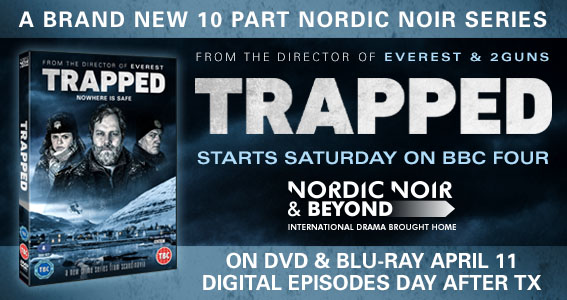 ---
Which leads us on neatly, away from the Academy Awards and on to more from Altitude… And fresh from
Amy's win at last weekend, Altitude is setting its on its next big release, Time Out Of My Mind starring Richard Gere as a down-and-out homeless man in New York. This week saw the Hollywood icon head to Dublin and Glasgow film festivals and then London in support of the film which is in cinemas now and followed by a DVD and Digital HD release on March 14. Altitude's Hamish Moseley said: "We're extremely proud of our release of Time Out Of Mind, a brilliant and incredibly pertinent film given the news that homelessness has more than doubled in recent years. It was vital for Altitude and the filmmakers that we use the film to try to make a positive difference on this issue and so we took the opportunity to work with and raise funds and awareness for two great charities here in the UK, Crisis and Centrepoint. Aside from masses of press for the film, we were delighted to help facilitate time between Richard and the charities to see their essential work in action, meet those affected and collectively lobby some very senior members of parliament on this issue. To complement this, we are pleased to be able to donate portions of profits from not only the theatrical release but the DVD and digital release on March 14."
And sticking with the independent, there's more to come too, as noted here last week, it's still busy at the markets, and this week Altitude has expanded its team with the arrival of Tom Austin as home entertainment manager. Austin started out in 2009 at what was then Optimum Releasing, working on a number of stand out campaigns including the BVA Award-winning Cockneys Vs Zombies, before joining Fox as TV and film product manager, with titles such as Sons Of Anarchy and Vikings. Commenting on his appointment, Austin said: "Given they have only been distributing for two years Altitude has already established itself a reputation as a dynamic, strategic and diverse British indie. When the opportunity to work with Will Clarke and the incredibly talented team he has around him arose I couldn't say no." Altitude's Hamish Moseley added: "Tom brings with him the experience of both a major studio and an independent, both of which will be vital to growing and improving our distribution strategies".
TV now and the latest foreign import to win over UK audiences and critics is Occupied, a Norwegian series that is, according to the Daily Telegraph in one of its clutch of excellent reviews, "bang on trend". The series is set in the near future, in a Europe wrecked by climate change and near to conflict. Oh, and as well as a prescient plot, it also has writer Jo Nesbo, he of Headhunters fame, behind it too. The series is due on March 21 from Dazzler and the company's Paul Holland said: "Occupied is a compelling, gripping political thriller, which is gripping TV audiences across Europe after Premiering in Norway and launching on Sky last month. It is currently the most expensive drama ever made in Norway and you can see that in the quality of the writing, the cast and production. I urge anyone who loves a great political thriller to go and buy Occupied, you won't be disappointed."
It's good to see independent labels still using social and other online media to talk directly to their fans, with regular announcements keeping interest in the indies' work at a premium. Take Shameless Films which has been using the Cult Labs forum, a horror and genre fans' favourite, to first tease members and then reveal its forthcoming titles. It's just announced The Sect, an Italian horror directed by horror maestro Dario Argento's protege Michele Soavi, due soon from the company using this exact method. First it gave a few hints as to what was due, then, after intriguing the fans, decided to reveal its plans through the forum. Commenting on its strategy, Shameless' Garwin Spencer Davison said: "Keeping in touch directly with our fans has indeed become the cornerstone of our promotion and marketing. We really, genuinely, enjoy the dialogue both the praises and also the constructive suggestions."
Another independent using social media to unveil its forthcoming wares is 88 Films, the horror and genre specialist. It's just completed its second Friday announcement of a title on the way by revealing its plans to release Ironmaster under its Italian Collection banner (it revealed the 22nd title earlier as a US label had just revealed its own plans for the film), which followed the first Friday announcement last week (the 14th title under the same imprint) Alien 2 On Earth, with another promised for next week. Commenting on the strategy, 88 Films' Richard Elliott said: "Social media presence has always been a the key part of our marketing right from the get go, we love and encourage interaction with our customers through Facebook, Twitter and Instagram and they tell us where we've done well, suggest new titles and always let us know when we've made a mistake. We hardly ever advertise in print now as this way we can guarantee we are communicating directly to our core customers."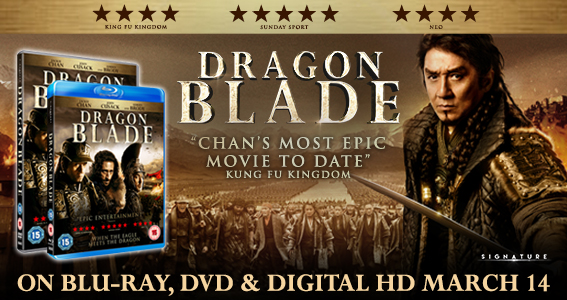 ---
As anyone who has been a regular on Twitter and social media knows, Throwback Thursday (aka TBT) is the idea of digging out some old pictures and memories, so kudos to Simply Media for using the idea to help promote one of its forthcoming releases. A Night In The Life Of Jimmy Reardon, due on March 21, was made in 1988 and stars a very young Matthew Perry alongside an equally fresh-faced River Phoenix. Simply Media and agency Aim Publicity sent out pictures of the young stars to assorted publications. The result? Coverage in the Daily Express, the Mirror, Metro, Digital Spy, Comedy Central and elsewhere, no mean feat for a title that's more than a quarter of a century old.
"SimplyMedia are all about keeping classic film & TV favourites alive, so this coverage is fantastic." says Debbie Ormerod, Head of Acquisitions. "We're thrilled with Aim Publicity's clever promotion – this is exactly the type of PR we need to inform our target audience that A Night in the Life of Jimmy Reardon is at last available on DVD."
And we'll end with a few more diary dates and the big news which has spread so far and wide across the Internet now (but which we were bang on through our Twitter) is that Star Wars: The Force Awakens is arriving on Blu-ray and DVD, in a host of different SKUs and exclusives, on April 18, a week after its digital download offering is made available (April 11). The release date, and that of the US and other territories, was announced not in the standard manner but by the studio's supremo Bob Iger in its annual shareholder meeting and via starwars.com. Shareholders attending received a poster and digital download code for the US April 1 bow, its physical home entertainment release arrives on April 5. As Iger noted: "Fans around the world will soon be able to own the epic movie." There's a slew of additional features, but we wouldn't dream of merely cutting and pasting them into here. Expect more on this in the weeks to come…
Your final date of the week is April 11. For that's the day the first 4K Ultra HD discs are set to arrive in stores. The Fox releases will include comic book action in the shape of X-Men Days Of Future Past, Fantastic Four and Kingsman, a brace of Maze Runner films, Exodus and The Life Of Pi. They're up for pre-order on February 29. No official launch statement yet, more here next week we're sure, but you can see what HMV has to say about it here…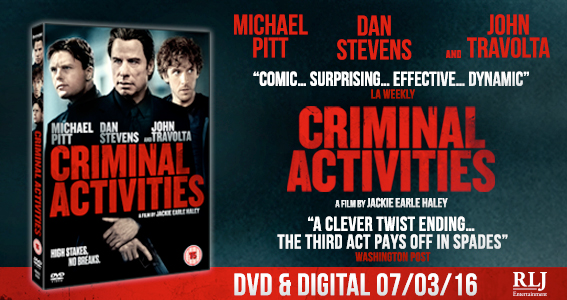 ---
QUOTE OF THE WEEK
"As the Academy Awards ceremony this weekend highlights, the entertainment industry is the economic cornerstone of the Central District of California. Therefore, my office is committed to protecting its intellectual property. The defendant's conduct harmed the very industry that was providing his livelihood as well as the livelihood of others in Southern California."
U.S. Attorney Eileen Decker prosecuting William Kyle Moriarty, a studio worker who illegally uploaded The Revenant and The Peanuts Movie, costing Fox, in the case of the former, at least $1 million. He will be sentenced later…
AT THE MOVIES
Deadpool still reigns at the box office, having now taken more than £31 million. Grimsby's opening frame brought in a touch shy of £2 million, the only new entry was Icon's The Forest, which took just short or £450,000.
In perhaps the least surprising casting move ever, David Hasslhoff has joined the cast of Baywatch, the forthcoming film reboot of the ITV teatime drama hit. In a decidedly post-modern meta-announcement, the move was announced via the Facebook account of The Rock, aka Dwayne Johnson, the marquee name of the forthcoming film. Hasselhoff proudly declared: "I was born ready!" The film, which co-stars Zac Efron as one of red-swimsuit clad lifeguards alongside Johnson, is scheduled for May 2017…
Mention of Efron brings us on to the news that Disney is reviving another dormant franchise, as High School Musical 4 is on its way. Seriously. Some eight years after its last appearance, the fourth outing is on the way. What's more, in a canny PR move, Disney is holding nationwide auditions across the UK…
TRAILERS OF THE WEEK
On its way, more on this next week…
The one that everyone, and we mean everyone, has been talking about…
And in a big week for Sony Pictures, here's one from its animation arm…
Another big animated outing, this time from Pixar and Disney
And here's Nina, not forever, apparently…
To subscribe to The Raygun newsletter, please email info@theraygun.co.uk
with subscribe in the subject matter
To unsubscribe, email info@theraygun.co.uk with unsubscribe in the subject
For editorial or advertising queries, contact tim@theraygun.co.uk