JOHN LEADS THE FATHER'S DAY CHARGE
LEGO BUILDS TO BATMAN RELEASE
EUREKA PUTS TOGETHER A MONTAGE
…REACTION TO GLOBAL PIRACY ORG
ODDS-ON FAVOURITE TO FIGHT PIRACY
EU COURT: BLOCKING BAY IS OK
QUOTE OF THE WEEK
---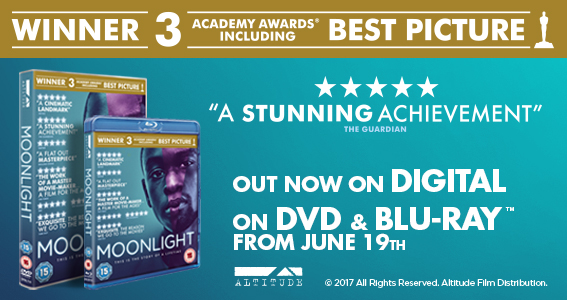 ---
If you can't read this newsletter or see the ads, please click here
It Was A Good Week For... Warner, at number one with John Wick 2 and with Lego Batman on the way…
It Was A Bad Week For… Kodi boxes are a fire risk, warns The Sun, after shocking London fire…
After months of planning, Monday will finally see the launch of the cross-industry initiative aimed at boosting catalogue sales. The first genre to be targeted by the campaign, which has pooled the resources of ERA retailers and BASE distributor members, among others, is children's, with the campaign going under the banner of Must See Movies Before You Grow Up. The PR campaign breaks on Monday June 19, with ERA and others joining forces with educational charity Into Film. A list of 50 titles included in the promotion will be revealed then, with point of sale featuring the key titles going into retailers and being flagged up both online and in stores. Its aims are clear – with the chief overall goal of boosting flagging catalogue sales, and, instead of pitting studios against each other, to maximise their spends in one giant campaign. It's aiming to not only generate catalogue sales and highlight the benefit of owning to families, but it's also aiming to help the video industry have the kind of event-style campaign that mirrors those of the record and book businesses (Record Store Day and World Book Day). More on this next week…
It's another busy week or two for Warner, with a biggie this week in the shape of John Wick 2 and another, The Lego Batman Movie, due to appear in stores next week, on Monday June 19, after a hugely successful digital exclusive release (more on that below). And the Keanu Reeves sequel was ahead at the halfway point according to the Official Charts Company's midweek bulletin, winning the Father's Day gifting war against strong competition from The Great Wall, with just 4,000 units between at the two after their first few days on sale. Further down the listing, John Wick reappears at number 16 with a boxset of both of his adventures thus far. There's another new entry at number three in the midweeks, in the shape of Resident Evil: The Final Chapter, another genre success for Sony Pictures Home Entertainment on the back of last week's Underworld. Also keenly prospering thanks to Sunday's Father's Day proceedings are The Hatton Garden Job, at number six, and My Name Is Lenny (more on that below too) at number 13. Beyond those, other new entries include The Founder at number 21, Fences at 23, and Loving at number 31.
And what news of Batman, the one in Lego form, and one of our favourite films of the year thus far? We'll have more on the physical release next week, with a launch due to take place this Saturday morning to celebrate. But we spoke to wuaki.tv about the digital release thus far. The company's Simon Homent said: "We know our customers have a strong tendency towards ownership with family content, and the LEGO Batman Movie is no exception to this. We are really pleased with the result so far and look forward to the movie continuing to sell well through the summer."
---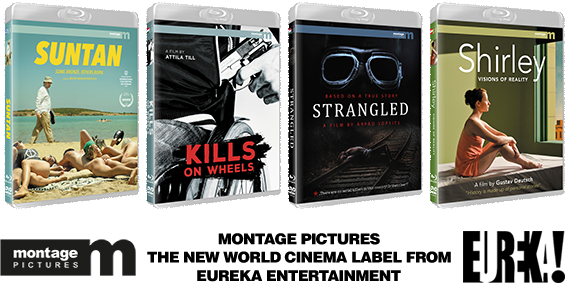 ---
Meanwhile, My Name Is Lenny is one of those performing well in the midweeks in the run-up to Father's Day, with its physical release on Monday June 12 following a digital bow and a theatrical opening too. Commenting on the release, Lionsgate's Beth Hall said: "Explosive and brutal, My Name is Lenny - starring Josh Helman as the infamous East End icon, Lenny McLean - hit shelves this week on DVD and Blu-ray. Our media campaign continues into the weekend, with more TV advertising and an engaging Facebook campaign targeting both male audiences and the Father's Day gifting audience. Coinciding with the June 9 EST release, the film screened at York Hall last Friday as part for the East End Film Festival programme to a sellout crowd. Jamie East hosted the event, which included a live-streamed Facebook Q&A with Jamie McLean, director Ron Scalpello, Josh Helman and UFC Middleweight champion Michael Bisping, with over 163,000 viewers watching online. Publicity has remained a focus throughout, with space secured in regional and boxing publications and flyering taking place at key boxing events and East End London gyms. Key talent highlights include Nick Moran appearing on Zoe Ball's BBC Radio 2 show, Chanel Cresswell on Virgin Radio with Edith Bowman and Josh Helman's interviews with Virgin Radio and Daily Star online."
More from the BASE Awards last week, as the hangovers are now a distant memory, the pain of not winning is receding, and the lucky winners have their assorted awards taking pride of place in reception or on or around their respective desks. And we spoke to BASE chairman Robert Price about the event for his feedback. Price and BASE chief executive Liz Bales had given a tub-thumping opening to the awards, talking up the industry and praising its efforts in the face of the challenges being thrown up by the business. He said: "I was really proud of the awards. I thought they were the perfect celebration of this fantastic, vibrant and dynamic industry. Above all the event was about the people who work so hard all year round to successfully bring such outstanding content to everyone. Brilliant work from the BASE team. Fantastic support from our sponsors. I hope everyone enjoyed the evening as much as I did."
Fox, of course, picked up one of the awards, for Deadpool, in the blockbuster film marketing category (or marketing for films with box office greater than £15 million, to give it its fuller title). Robert Price said: "We were really delighted to win the award for Deadpool. It was a brilliant team effort across the whole of Fox UK. It was a lot of fun and we were unique in our approach. Bring on Deadpool 2 next year!"
---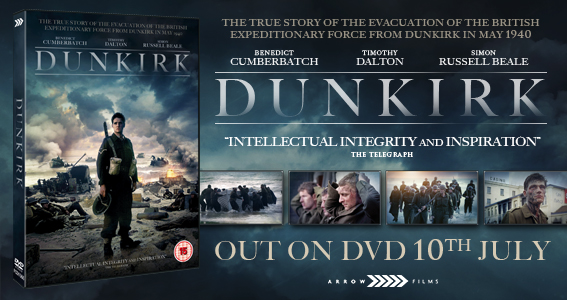 ---
One of the key sponsors at this year's BASE Awards was film app MyFilmClub, created by agency chief Wez Merchant. The app aims to be the first port of call for film fans, enabling them to choose a film to watch, decide how they're going to watch it (either in cinemas or via video on demand platforms or on Blu-ray and DVD), book it and then share the experience through its social elements. Launched in May, it has been, Merchant said, a huge success and is now forging closer links across the industry. Merchant said: "We really enjoyed being part of the BASE Awards; congratulations again to eOne`s Supersonic for winning Marketing Campaign of the Year up to £1m Box Office against some very worthy adversaries. The MyFilmClub app has been incredibly well received so far, with industry bodies like BASE, the FDA and distributors showing a keen interest in its functionality and development, as well as what it can help achieve for both at home and theatrical releases. It's all very exciting. We now list all home entertainment film releases three months in advance through our 'At Home' section to ensure people know what's coming up and when. The search function also allows users to find any film ever and link directly to purchase. Retailers HMV, Amazon, Zavvi and iTunes are also listed so users have a choice of end purchase. Cinema showtimes come directly into the app too and the clubs/chats are showing real engagement as people realise they can find other local film fans to chat with. It seems MFC users are a friendly bunch. Users can now also rate the films they have seen and MFC produces a user average."
Last week we mentioned that the award-winning Criterion Collection imprint, under Sony Pictures Home Entertainment's tutelage in the UK, was aiming to further raise its profile in what is now its second year on these shores, with its first initiative being the launch of a monthly screening programme at the gorgeous Regent Street Cinema. Well, it got off to a flying start this week, in some style too. For the screening of The Fisher King, the latest addition to this fine imprint, was introduced by none other than director Terry Gilliam himself, who agreed to come along as a last minute guess. Among the gems of insight he gave away, the noted director detailed the journey to completion, how Robin Williams' performance was the closest to the actor's real life persona and just how underrated Jeff Brides' performance is. "The Criterion Collection celebrates the best of cinema so we're delighted that this season will allow film lovers to experience these classic titles on the big screen at a truly historic venue," said SPHE's Head of Publicity & Promotions John Biggin. "And what better way to kick things off than with the incredible Terry Gilliam, who introduced The Fisher King ahead of its Blu-ray release on Monday."
---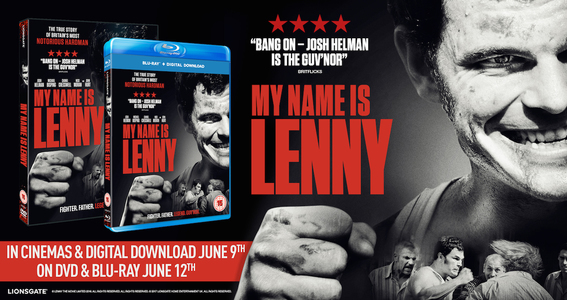 ---
Meanwhile, the big, big Oscar winner at the ceremony this year was, most memorably, Moonlight and now the film, the last of the key Academy Award winners, arrives on physical formats on Monday June 19, with the full weight of Altitude's support behind it. One of the most fiercely independent of this year's crop, the company's strategy, starting off at just 88 sites for its theatrical bow, moving up to more than 400 at its widest release, paid off and then some – Moonlight earned more than £4.3 million at UK cinemas, ahead of titles such as Boyhood and Selma. Altitude's new head of home entertainment, Adam Eldrett, said the Oscar success had helped the film "immeasurably". He noted: "The love behind the film is there for all to see and it's catapulted the film's awareness to an unprecedented level." Its Best Picture success at the 2017 Academy Awards is key to the company's marketing for the release. Eldrett continued: "We are certainly looking to remind consumers and the trade of the fact it won Best Picture. The awards buzz and critical acclaim will be at the heart of our messaging and we are also doing plenty of out-reach to the core demographic who helped make this film such a success theatrically. We are supporting the release of Moonlight with a strong press and online campaign, it's always important I think that with a title like Moonlight we are driving some pre-awareness ahead of release. The PR campaign is also turning over every stone and finding so much goodwill for the film as it accelerates, there is a real buzz around the title away from the paid media campaign."
And sticking with Altitude, we were up early on Saturday morning – still in post-BASE Awards recovery mode, to be honest, for a screening of the company's Rock Dog, an animated family outing with the titular canine hero playing guitar and taking on some nasty wolves too. Our junior correspondent loved it – check Nick Gibbs-McNeil's kidzcoolit.comsite for his review – and the proceedings were livened up by an impressive roster of voice talent for the film, including Eddie Izzard on fine form. The film opens at cinemas on Friday June 16, ahead of a full DVD release in Q4… Adam Eldrett, again, said: "This weekend we also release Rock Dog in over 95 Sites nationwide in conjunction with Sky Cinema which is premiering the film this weekend on Sky Cinema. It's a fantastic film with a superb voice cast including Eddie Izzard, Luke Wilson and J.K. Simmons. It's been a fantastic collaboration with Sky and the film has been given an unprecedented level of support as a result, let's face it..who doesn't want to see a film about an animated Dog destined to become a Rock God? Rock Dog will come to home entertainment later in the year.
More Q3 business now and this week its's the turn of Studiocanal to come under our spotlight, as the label has unveiled its titles due out in the coming months. And it's an impressive roster too, highlighting the further inroads the company is making into the world of television, as it has American Gods, one of the year' finest outings, arriving in July after its run on Amazon Prime Video; as well as epic tales (The Lost City Of Z); films aimed at the young and young at heart (The Red Turtle, the latest from Studio Ghibli), as well as those for the increasingly important older crowd (Jim Broadbent in The Sense Of An Ending); one of the year's funniest homegrown comedies and a worthy successor to Alan Parridge's Alpha Papa (the excellent Mindhorn, which, in a brief phone-answering moment has one of the funniest scenes you'll see in any film this year) and one of 2017's best too (the latest from outstanding British talent Ben Wheatley in the shape of hugely commercial home entertainment offering Free Fire). Commenting on the line-up, the company's Kristin Ryan said: ""We've a really exciting quarter ahead, ranging from the fantastically bombast Freefire by longtime friend of STUDIOCANAL Ben Wheatley, which has incredible potential to greatly over convert on Home Entertainment to the laugh out loud comedy of Mindhorn from The Mighty Boosh masterminds Julian Barratt and Simon Farnaby which has steadily won over audiences since its first screening at last year's LFF. From the epic and sumptuous adventure tale Lost City Of Z starring man of the moment Charlie Hunnam to the contained passionate revelations of Sense Of An Ending starring national treasures Jim Broadbent and Harriet Walter which has been a great success at the UK box office and the silent wonder that is the Academy Award nominated The Red Turtle from the visionaries behind Studio Ghibli. Surely the most exciting new show on TV, American Gods has everyone talking and we're extremely excited to be releasing the series on physical and digital in Q3. Building on the buzz and awareness already generated, we're planning a major launch for Series 1 which has appeal not just to fans of Neil Gaiman's epic best selling book but wider fans of must see TV."
---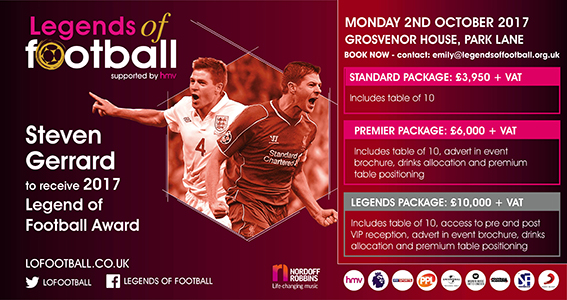 ---
One of the industry's most groundbreaking labels in recent years has been Eureka's Masters Of Cinema imprint, which set a gold standard for the presentation of classic films on first DVD and latterly Blu-ray for home entertainment release. The label, launched by the late Ron Benson, offered superb quality transfers, hefty specially created extras with no stone left unturned in the search for additional material, and weighty booklets featuring essays and further information. Well, now Eureka is aiming to do the same for the modern world cinema sector with the launch of a new imprint, Montage Pictures. The slate for the label, which joins another Eureka offering alongside Masters Of Cinema, Eureka Classics, includes Greek psychological drama Suntan; Spanish drama set in the middle of the Afghanistan conflict Rescue Under Fire; an Austrian film based in and around the world of Edward Hopper's paintings in the shape of Shirley: Visions Of Reality; and a brace of Hungarian films, Kills On Wheels (about a group of wheelchair-bound assassins, obviously) and Strangled. Suntan is due on September 4 and will be the label's first release. Managing Director Ruth Schofield has stated "Ron Benson created Eureka Entertainment Ltd with one mission in mind: To provide escapism and the best possible entertainment experience for movie lovers from all walks of life. That mission holds true today and Eureka Entertainment has continued, year after year, to create new avenues supplying one of the largest independent film catalogues to cinemas and traditional home entertainment formats, as well as through new media digital formats and streaming today. The new sub-label Montage Pictures will focus on delivering ground-breaking and thought-provoking world cinema from new and upcoming directors, presented with the same level of reverence and respect that has been shown to The Masters of Cinema Series." Sales director Ian Sadler added: "As with The Masters of Cinema Series we want to create a brand that people can trust and one that, over time, develops its own following. All of the titles that will be released through Montage Pictures will be beautifully crafted films of interest for lovers of film everywhere. The difficulty for the consumer is knowing what to buy, with Montage Pictures we aim to help them make that decision. We have good support in a lot of cases from cinemas and many of these films will be given a theatrical outing. The range will be pitched at a mid- price and again, as with The Masters of Cinema Series, we won't aim to discount the product immediately after release. Quite simply our purpose with Montage Pictures is to offer high quality programming at a sensible price that consumers can trust."
It's been another big week in the anti[-piracy world, not least with the launch of a new worldwide body formed to fight the increasingly global threat from piracy online. Founder members of the Alliance for Creativity and Entertainment include BBC Worldwide, Disney, Fox, Sky, Sony, Warner, Amazon, Netflix, Lionsgate, Paramount, Universal, MGM and more. It will work with organisations such as the MPAA and will carry out research, work with law enforcement agencies to bring online pirates to justice, bring civil cases, pool national resources and further forge alliances. Comment aplenty came from some of the companies involved. Martyn Freeman, General Counsel, BBC Worldwide said: "BBC Worldwide invests in, commercialises, and showcases content from the BBC around the world and champions British creativity globally. It is the lifeblood of our business and we must ensure that we do all we can to secure and protect it from theft and illegal distribution. The ACE initiative is hugely important at a time when content consumption habits are rapidly shifting and methods of piracy are becoming more and more sophisticated."
More on the launch of the superbly acronym-ed organisation ACE came from David Hyman, general counsel for Netflix, who said: "While we're focused on providing a great consumer experience that ultimately discourages piracy, there are still bad players around the world trying to profit off the hard work of others. By joining ACE, we will work together, share knowledge, and leverage the group's combined anti-piracy resources to address the global online piracy problem." Evp and general counsel for Paramount Rebecca Prentice said: "Online piracy puts consumers at risk and threatens the wellbeing of the creative community. ACE will complement and help advance ongoing industry efforts against content theft, and we look forward to supporting its mission to promote a fair and safe marketplace for creators and audiences." And Sky coo Andrew Griffith said: "Collaboration, through bodies such as ACE, is critical in tackling this issue because piracy is illegal, unreliable, and risky." Sony's general counsel Leah Weil added: "The theft and illegal distribution of copyrighted content impacts our business, the creative community, and the consumer viewing experience. As the landscape of the industry evolves, the range and threat of piracy expands with it. We look forward to working with our industry colleagues from around the globe to address this urgent issue."
On a more local level, albeit one that has a reach beyond the UK, anti-piracy specialist PIPCU, the City of London police-based task force tackling the scourge of the business, has been celebrating this week after the success of the latest thrust of its Operation Creative campaign was hailed a success/. For its work targeting legitimate gambling ads ending up on sites with illegally unloaded content such as films and TV. Some 40 companies are registered with the Gambling Commission enabling them to advertise online and PIPCU had wanted to warn them off illegal and dodgy sites as part of its strategy of removing ads from places where consumers can view snide copyright infringing content. And it's worked – there's been a near-90 per cent drop in ads from licensed operators appearing on that kind of site, thanks to the use of PIPCU's Infringing Website List. Commenting on the success, acting DSI Peter Ratcliffe, head of the Police Intellectual Property Crime Unit (PIPCU), said: "The success of a strong relationship built between PIPCU and The Gambling Commission can be seen by these figures. This is a fantastic example of a joint working initiative between police and an industry regulator. We commend the 40 gambling companies who are already using the Infringing Website List and encourage others to sign up. We will continue to encourage all UK advertisers to become a member of the Infringing Website List to ensure they're not inadvertently funding criminal websites." Tim Moss, ceo of the UK Intellectual Property Office, said: "Partnership work is clearly having a major impact on IP crime across the UK. PIPCU and the Gambling Commission have cut off yet another illicit revenue stream for unscrupulous IP thieves. The government and its partners will continue to fight IP crime in all its forms. Those wishing to profit from the hard work of others will not have an easy ride."
Some more interesting anti-piracy developments too, as the EU Court of Justice in the Hague this week decreed that ISPs across Europe should be ford to block access to The Pirate Bay, even though technically it doesn't store pirated material. The court ruled that because it helps users share content it should be blocked. Essentially, the ruling will affect territories across the EU. Which could be good news for the UK, even if Brexit is looming…
---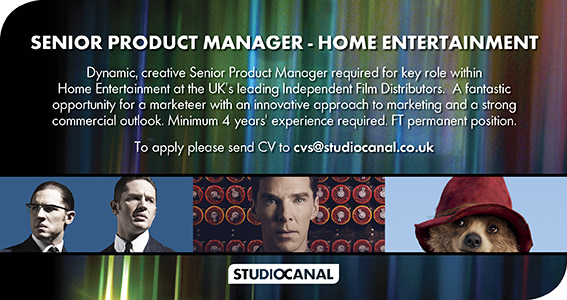 ---
"Our directors are of paramount importance to us, and we want to respect those relationships to the utmost. We believed we had obtained approvals from the filmmakers involved for use of their previously supervised television versions as a value added extra on sales of the full version. But if any of them are unhappy or have reconsidered, we will discontinue it for their films,"
Sony Pictures Home Entertainment president Man Jit Singh in a statement provided to The Hollywood Reporter on the ongoing row over its clean versions offered as an iTunes extra. Some directors have objected
Wonder Woman managed to hold off last weekend's big new release, The Mummy, although there was little to divide the two – £3.49 million for the former and £3.34 million for the revitalised franchise which has now added Tom Cruise to the mix. The acclaimed addition to the DC roster in the shape of Wonder Woman had done almost £13 million by the end of its second weekend. Other new entries in the UK box office top 10 included the one off Take That live event (with more than £1 million) and My Cousin Rachel, with £637,704.
This week's biggest comic book news centres on the X-Men and the next instalment in the ongoing series (the one after X-Men Apocalypse, in case you need reminding), which will be known as X-Men Dark Phoenix, has picked up the pace this week. It seems as if not only are the big names from the franchise returning – which means more Jennifer Lawrence, James McAvoy, Michael Fassbender and co – but some new faces, albeit familiar ones, are signing up. Biggest is Jessica Chastain, who is set to appear in the film as its key baddie, Lilandra. The Dark Phoenix saga as a seminal comic book storyline featuring the mutants in the early 1980s, its story was already touched upon in an ear lier big screen outing, The Last Stand.
Our favourite story of the week sees the US government, or at lest federal prosecutors, going up against production company Red Granite. It's alleging the company, run by the stepson of the Malaysian president, and which backed films such as The Wolf Of Wall Street, Daddy's Home and Dumb And Dumber To, was built on embezzled money. As well as acting against the Scorsese film – proceedings have already started – the authorities are now trying to seize the rights to the films such as Dumb And Dumber To and Leonardo DiCaprio has returned gifts given to him by the company… Court proceedings are ongoing…
Another week, another spin-off from The Conjuring franchise, as The Crooked Man is set to become to The Conjuring 2 what Annabelle has been to the first Conjuring film, with the spook earning his own spin-off film. It will join The Nun, another Conjuring offshoot, as part of an ever-expanding world of James Wan-related horrors (there, we avoided calling it a "Conjuring universe").
Follow us on www.twitter.com/theraygun…
Daddies-a-gogo in this sequel…
Who'd have thought this would go wrong?
This will be an AA certificate…
More Motor City business…
This week's Netflix entrant…
Due for a timely anniversary rerelease…
To subscribe to The Raygun newsletter, please email

info@theraygun.co.uk
with subscribe in the subject matter
To unsubscribe, email

info@theraygun.co.uk

with unsubscribe in the subject
For editorial or advertising queries, contact

tim@theraygun.co.uk