Wildlife Crime Conference 2013
 

DATE - 14th & 15th Sept

Pillo Hotel Ashbourne,

Co Meath


 
A Criminal Weekend!
This unique Wildlife Crime Conference will be the first educational opportunity of its kind in Ireland. We are inviting national & international speakers to County Meath to provide talks and practical sessions to educate those affected by the acts of wildlife criminals; both law enforcement and animal welfare. Topics to be covered include poisoning, bat crime, badger baiting, traps & snares, etc.
Click here for Details & Registration
'Wildlife Rehabilitation Ireland'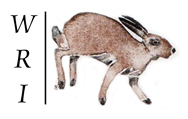 We've changed our name, not our principles
We chose a name that honours and reflects our commitment to our core values and mission. A name that is simpler, stronger and different from any other.
We want to stand apart from other organisations with a more memorable name, a clearer identity and a stronger presence than ever before.Our new website address is www.wri.ie
Irish Wildlife Health Survey - RESULTS COMING SOON..


WRI want to extend a heartfelt thanks to all the veterinary clinics who participated in our first Irish Wildlife Health Survey.
This survey is a part of ongoing research into wildlife health.

Congratulations to the Animal Health Centre Veterinary Surgery in Ramelton, Co. Donegal who won the BSAVA manual - the survey raffle prize.

 
Wildlife Rehabilitation Ireland
IN THIS ISSUE
Wildlife Crime Conference 2013
Name Change

Wildlife Course 2013

WHAT'S COMING ?
Wildlife Health Survey Results!

Want to Volunteer?
If you fancy giving some of your time to help wildlife, Click HERE to go to our volunteering page for more information. 
*NEW*
BSAVA Exotic Pet and Wildlife Nursing manual at a special discount price!
 Wish Lists
Donate equipment; most wildlife sanctuaries have a Wish List.