Hi, !
Dear ,
It's time to renew your IEFLA membership for 2013.
IEFLA is sending you this complimentary issue of The Polyglot. Memberships expire on December 31, 2012. To continue receiving The Polyglot and discounts on IEFLA Workshops, renew your membership for 2013 now. Download a membership renewal form at http://www.ie-stars.net/iefla/. Membership is only $15 for a whole year. Memberships are complimentary for student teachers and first year teachers.
Renew now to get the December Polyglot with Christmas ideas and activities for your students. In addition, you will find out how you can get a grant to study abroad this summer. It's easier than you think. We will share our secret with you. One year IEFLA members got most of the grants. Spain, France, Quebec, Germany, Italy, Japan.

The Digital Polyglot
A publication of the Inland Empire World Language Association since 1985
November, 2012
IN THIS ISSUE:
Time to renew your IEFLA Membership
IEFLA Calendar of Language Events: Conferences
YouTube Clip of the Month: Sophie, Jacques et Ananas! 
Free Webinars: Backward Design, Visuals, Tech in the Classroom
ACTFL Student Video Contest
Tech Corner: iPad Follow-up, TouchMouse
IEFLA Welcomes Jennifer Lovelace
Dear Poly
Fun Ways to Teach Subjunctive
Favorite Web Sites for Latin Teachers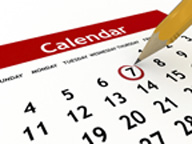 IEFLA Calendar of Language Events
LA Stars Winter and Spring Programs 2012-2013
LA STARS is pleased to announce to Los Angeles area schools our WORLD LANGUAGE PROFESSIONAL DEVELOPMENT SEMINARS for the 2012-2013 School Year.  Ten different courses to choose from. 
Since our programs are authorized by the State and Federal Government as part of California's effort to ensure that all schools are NCLB compliant, you may wish to use funds from Title I, (Disadvantaged Learners), Title II, Part A (Professional Development), or Title III (English Learners).
If you school can't send you and you have to pay yourself, they have a scholarship rate of just $300.
For more information and registration form go to  http://www.la-stars.net.
Effective Second Language Acquisition
with Stephen Krashen. December 13, 2012, Ontarion Convention Center, 8:30 a.m. - 3:30 p.m. $229 Information and registration. Parking $9.
---
San Diego
Saturday, December 1, 8:00 a.m. - 12:30 p.m. Much anticipated presentation of Yo Azama, 2011 ACTFL National Language Teacher of the Year, the fun-filled conversations with long-time and new colleagues and friends, accompanied and sustained by tables laden with a scrumptious breakfast buffet. Handelery Hotel, Hotel Circle, San Diego. Registration and Information: http://www.flcsd.org/conference2012.html
---
SWCOLT Event
SWCOLT Conference is in Las Vegas, Nevada. This conference is for the eight states in the southwest.   April 4-6, 2013. http://www.swcolt.org/
CLTA Event
February 27-March 3, 2013 CLTA Conference Hyatt Orange County Garden Grove, CA. http://www.clta.net/.
ACTFL Event
November 16-18, 2012, ACTFL Conference Philadelphia, PA. http://www.actfl.org/

Videos
YouTube Clip of the Month
Sophie, Jacques et Ananas!  Téléfrançais is French video gold.  Watch the first episode and you and your students will be hooked!
Coming soon. IEFLA Survey.
WEBINARS WEBINARS WEBINARS
FREE FREE FREE
Webinars are seminars or workshops on the Internet in which you can participate.   Here are some free upcoming webinars for language teachers:
Webinar with Dr. Donna Clementi
Pathways to Excellence: 
Using Backward Design Principles for Instruction and Assessment
Date: Thursday, November 29, 2012
Time: 1:30-2:40 pm Pacific Time
Presentation Description:
Backward Design principles require that teachers begin unit planning by describing what they want students to know and be able to do by the end of the instructional unit.  Teachers must describe how students will demonstrate that they can apply the grammar and vocabulary and cultural knowledge presented in the unit to real life situations.  This webinar will outline a step-by-step process to create a standards-based performance assessment unit.
---
CLTA Recorded Webinars
Here are two FREE webinars provided by CLTA (California Language Teachers' Association) and LARC (the Language Acquisition Resource Center).  They have been recorded and are available on demand.
Web 2.0 Tools to Provide Just-in-Time Support for Students
Making Visuals Pop in Low- and High-Tech Classroom Environments
Not what you're looking for?  LARC has a whole library of recorded webinars and podcasts that you can watch on your own time.  Drive your own professional development.  LARC Website

ACTFL Video Contest
Do you have some creative students who would like to make a video promoting the study of world languages?  The ACTFL Video Contest 2013 is now open! You can register and upload your video on this website.
http://actflvideocontest.org
ACTFL is proud to present a national student video contest to celebrate Discover Languages month during February 2013! This effort is part of the sustained Discover Languages public awareness campaign, which is designed to bring media attention to the critical need of all students to have the opportunity to learn a second language.
Students across the country, from elementary school through college age, are encouraged to submit videos on how language learning has been important in their lives. The videos will be judged for originality and creativity by a celebrity panel of judges and cash and product prizes will be awarded to the students who produce the winning videos.
Submission guidelines.
The video submission deadline is December 20, 2012, 12 pm Eastern Standard Time.

Tech Corner 

iPad Follow Up
To connect your iPad to a projector you've previously needed an adapter or Apple TV, but not any more thanks to Air Server!  The student/teacher license is good for 3 computers and costs $11.99.  Download Air Server to your computer and then connect the computer to the projector and voilà your iPad screen will project.  It's brilliant!
---
Touch Mouse
Each month we will explore a different aspect of technology that can help you in your classroom.  This month:  Touch Mouse
Control your computer from your phone!  Touch Mouse is an app that you download to your phone that works with a program that you download onto your computer to use your phone as a remote mouse for your computer.  Note:  you do have to be connected to the same wireless network in order for it phone and computer to talk.
How to use Touch Mouse:
Go to your phone's app store and download the Touch mouse app from Logitec.
Go to the Logitec website and download the program for your computer.
Launch the app in both places.  Your phone will ask you to choose a "server" (your computer.)  Choose it and you'll instantly be able to use your phone as a mouse.
IEFLA WELCOMES Jennifer Lovelace, Treasurer/Membership
IEFLA is pleased to announce our new Treasurer/Membership Chair, Jennifer Lovelace. Jennifer is a veteran French teacher who teaches with Victor Valley High School District. After many years with Silverado High School in Victorville, she has taken a position with the brand new school, Adelanto High School. Jennifer's husband is a science teacher and she has two children.
IEFLA has been very fortunate to have had very dedicated teachers who have given of their time to serve as treasurer and membership.
Jennifer is standing by waiting for your 2013 membership renewals. Thank you, Jennifer. Send Jennifer your 2013 membership renewal now.
Web Lesson of the Month
Do you have a great Web Lesson you want to share?  Send your lesson idea to Bethany Thompson at Bethany_thompson@avusd.org

Ask Poly a Question Online!
Do you have a question for Poly?  You can ask it here.
NEW! NEW! NEW!
Dear Poly
Each month we'll answer IEFLA readers questions with sage advice from Poly!
Dear Poly,
I am having a hard time with presenting new vocabulary and having students find the best way to learn the words. In my first two years of teaching, most students have been great with making flash cards to study their words at home. However, this year it seems like many first level students just don't use them and they get low grades on their vocabulary quizzes. What can I do to help them learn the new vocabulary words?
Puzzled in Palm Springs
Dear Puzzled in Palm Springs,
What way they learn best? Are they audio learners? Are they hands-on learners?
Are they visual learners?  Or do you have some of each?
You should take the LA STARS training at Occidental College.  They have ready-to-use, classroom-tested, motivating and engaging strategies that address a variety of learning modalities to teach vocabulary.  Their participants have reported vocabulary quiz grades going from D's and F's to A's and B's.
Their training is on 4 Saturdays (one per month) and an observation day with the first training day on Saturday, December 8.  You can download information and registration forms at http://www.la-stars.net/.   If your school can't send you, they will even give you the scholarship rate of $300 payable in monthly installments.  There is even the option of getting four units of credit for an additional $200 payable at the end of the course.
Wishing you the best,
Poly
---
Dear Poly,
I'm having trouble with my students getting good pronunciation.  What can I do?
Confused in Colton
Dear Confused in Colton,
I tell my students to "break it down".....go to a vowel, stop. Pronounce that chunk,
then go on to the next vowel, pronounce that, etc.
Then we don't have to think about syllables (they react negatively to that
word, for some reason.)
Also, there is now a movement that is getting raves from teachers.  The students need to hear the language, and hear it, and hear it, and hear it, and hear it.  Much like you learned your first language.  Of course, they need to be understanding what they hear or they will get very frustrated. Register for IE STARS or LA STARS training and they'll give you a LOT of strategies and simple steps to use a LOT of target language in the classroom that the student will LOVE.
Poly

Working with the Subjunctive

Everyone loves the subjunctive.  Here are some teacher-tested ideas to use in your classroom:
Sunglasses
I introduce the subjunctive to my students by having them bring in sunglasses.  I tell them to put them on and then ask what the difference is.  Usually someone will say that things are a different color (or darker).  I then tell them that the subjunctive is like seeing the world through a lens of a different color, the "color" caused by emotion, doubt/denial/disbelief, contingency, influence, indefinite/non-existent, or time conjunctions with a future or implied future, and that--generally speaking--it is called into being by a phrase that contains one of the previously listed conditions.  Then it is easy to practice without/with sunglasses sentences such as:  Los estudiantes leen el libro de texto.  vs.  La profesora quiere que los estudiantes lean el libro de texto. With verbs of communication (e.g., decir, gritar, insistir), such as Neil's example below, I stress the difference between influence and reporting.  That said, I really like his distinction of assertion/non-assertion in terms of response.  (Lynne Overesch-Maister from FLTeach)
Brad Pitt
On at least as many cards as you have students, write out completely ridiculous statements about yourself in the target language.  "Yesterday I went to the movies with Brad Pitt."  "Beyoncé is my sister."  "Leonardo diCaprio and I got married over the weekend."  "I brush my teeth with a pencil." "I drive a Lamborghini." The more ridiculous the better.  Divide the students into groups of four and place the cards with the ridiculous sayings in the middle.  Each student takes turns picking up a card and reading the ridiculous statement.  Each member of the group takes turns reacting to the student's ridiculous statement.  "I doubt that Beyoncé is your sister."  "I'm sorry that you brush your teeth with a pencil."  "It surprises me that Miss Sabelotodo drives a Lamborghini."
For our Latin Teachers
Favorite Latin Web Sites
Conjuguemos: (also for French, Spanish, German, Italian, and Portuguese) - do not have to sign in or be a member - quick online review for grammar and vocabulary. https://conjuguemos.com/index.php

Whitaker's Words: online Latin dictionary, can be downloaded onto computer. http://lysy2.archives.nd.edu/cgi-bin/words.exe s

Quia: Go to shared activities, also has activities for French, Spanish, German, as well as math, economics, etc. Do not have to be a member to sign into the shared activities. Contains vocabulary as well as grammatical exercises. http://www.quia.com/web

Best Latin Study Guide Ever: a teacher created study guide with synopses for just about everything, including adverbs, nouns, verbs, etc. http://www.lifeisaprayer.com/other_sites/latin/resource_files/study_guides/study_guide.html
The Polyglot is a publication of the Inland Empire Foreign Language Association. For questions or comments, contact Bethany Thompson, editor, bethany_thompson@avusd.org. Would you like to help with the Polyglot? Contact Bethany Thompson, editor, a bethany_thompson@avusd.org.