2014 Newsletter
Hello Readers,
It's been a long to time since you've heard from me. Hopefully the delay didn't cause you to forget me and my Lycans! It's been a busy year and I have several bits of news to share.
~~~~~
First of all, I know many of you are anxious to find out what happened to Damien after he rode off into the sunset at the end of Betrayed: Days of the Rogue. I'm pleased to finally be able to give you the second half of the story.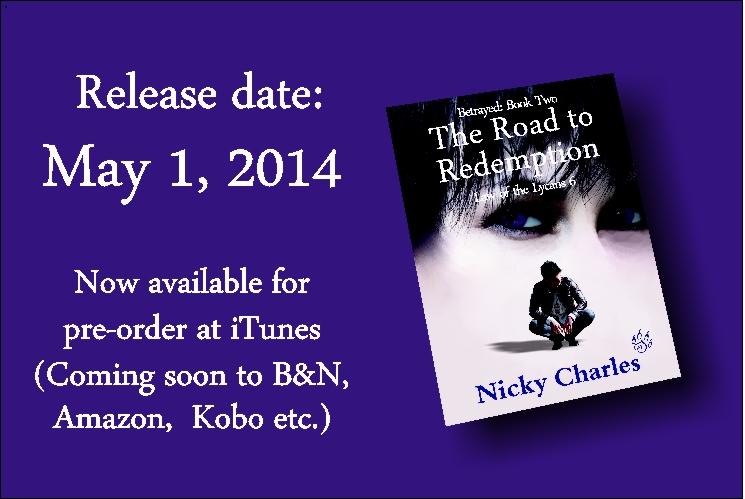 Here's the blurb:
How do you love again when your heart is dead? How do you know when it's time to let go?

Damien has kicked about the country these past three years. No pack. No purpose. No reason to keep on living. When an old friend, Kane Sinclair, asks for his help, he agrees and heads to Chicago. After all, what does he have to lose?

Sam's grown up on the streets. Raised to be an Alpha, she's strong and independent. Her duty to her pack rules her every move. As much as it irks her, she finds herself looking for help when Sinclair threatens to take over her territory. With the pack's future at stake, does she dare gamble on a rogue?

Can a rogue let go of his past and dare to face the future? Are strength and duty enough to pave the road to redemption?

The sixth installment in the Law of the Lycans
Available May 1, 2014 at most ebook retailers - $2.99
Pre-order currently available at iTunes and Kobo.
Coming soon to B&N and Amazon
~~~~~
Yes, that is a price you see listed above; that's my next piece of news. After much wavering, soul-searching and consultation with friends, I've finally decided to start selling my books. I'm getting closer to retirement and, with the cost of living increasing, my nice pension won't be stretching quite as far as it once would have. As well, my local animal shelter is in desperate need of rebuilding. I'm hoping the proceeds from my books will allow me to help out in a meaningful way.
~~~~~
Win a free copy The Road to Redemption!
A giveaway is being held from April 21 to April 28. Five winners will be randomly selected to receive coupons good for one download of the ebook at Smashwords.com. Each winner will receive their own code and the book must be downloaded on May 1 or 2; after that the coupon code will expire. Winners will be notified April 29 by email and first names posted on my website (www.nickycharles.com). Please ensure that your spam filters are set to accept a message from nicky.charles@live.ca
Here's the link to enter:
http://www.rafflecopter.com/rafl/display/df36592/
~~~~~
One of my oh-so-talented fans made a great trailer video for the book. Check it out:
https://www.youtube.com/watch?v=1gyq5unkONM
~~~~~
Forever In Time, the first original story I ever wrote, is now available in paperback from CreateSpace and Amazon for $9.99. It was so thrilling to actually hold a copy in my hand!

To purchase your copy, go to: https://www.createspace.com/4668842
You can also purchase the ebook version at Smashwords, Amazon, iTunes and other ebook retailers for just $0.99.
I'm planning on having the other books available in paperback over the course of the next year. Currently, I'm re-editing each one,reformatting for paper, tweaking or re-doing the cover art. I will send out a brief notice as each one becomes available.
~~~~~
What will I be working on next?
Daniel and Tessa are still waiting for their turn at happiness as is Armand. A new character appeared in Road to Redemption and his story is simmering quite nicely in my brain. I have a rough outline for a standalone and then, if I ever find time, Forever in Time has a potential sequel as well.
I think that's enough to keep me busy over the next few months, don't you?
Until next time,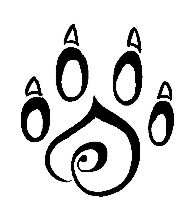 Nicky