BVA REVEALS 2014 FIGURES…
VIDEO "AS POPULAR AS EVER"
DIGITAL ENJOYS HUGE GROWTH
…FROZEN THE YEAR'S TOP SELLER
BBC WORLDWIDE GETS INTO GEAR
UNIVERSAL'S DETOUR PAYS OFF
THE RAYGUN YEAR-END SURVEY…
---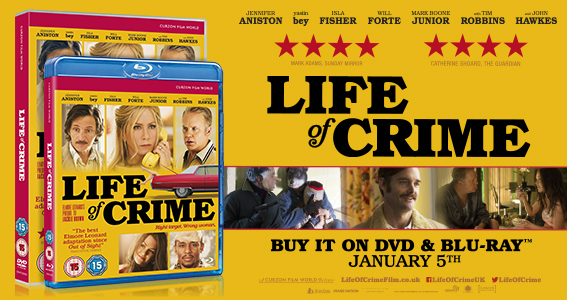 ---
If you can't read this newsletter or see the ads, pl
ease click
here
It Was A Good Week For... the industry, with revenue for 2014 similar to the previous year…
It Was A Bad Week For…
We're starting 2015 with a distinctly positive outlook, so no complaints from us. But spare a thought for anyone working between December 22 and January 5 …
Right, welcome back to work – those of our readers who have returned on Friday January 2 – and a happy new year to all our readers. There's no full newsletter this week – as we've just noted, the industry isn't fully back and up and running yet, but, ahead of a full Raygun newsletter next week, we thought we'd offer up a few first figures for Q4 and the whole of 2014 for you to digest…
So, how was it for you then? The total year-end figures are still being totted up and industry experts are starting to go through them to see what lessons we can learn, but, according to initial figures from the BVA, the industry had a solid year in 2014. And, despite the naysayers and doom merchants (hello to our friends at The Guardian), it was, as many expected, a strong and yet at the same time, flat year. That piece of doublethink works on the fact that it's not nearly as bad as many would have thought and the decline in physical sales is not as steep as some would have you believe. Topline figures? The market was "buoyant" over the past 12 months, said the BVA. Total spending stood at £2.2 billion pounds, similar to 2013 figures. Digital is still the huge growth area – it enjoyed a 25 per cent surge. But buying DVDs and Blu-rays is still overwhelmingly popular, taking 89 per cent of retail sales (the rest came from digital HD downloads), with a value of £1.43 billion.
Rental had a good year, with rentals and subscriptions totalling £755 million. Pay TV on demand and subscription services make up a touch over 80 per cent, the rest of the spend comes on physical rentals. Figures from the BVA and Kantar Worldpanel suggest that 7.5 million people rented a video, while 22 million bought a DVD, Blu-ray or download to keep – that's more than visited cinemas in 2014.
The top 10 sellers list for the year in physical terms is, of course, headed up by Disney's Frozen, according to some figures it has now passed the 4 million mark in terms of units sold. Disney also took sixth and seventh place with its Marvel winners, Guardians Of The Galaxy and Thor – The Dark World. Warner took numbers two, three and seven in the chart, with The Hobbit: The Desolation Of Smaug, The Lego Movie and Gravity. Universal had a brace of titles in top 10 the shape of Mrs Brown's Boys D'Movie and The Wolf Of Wall Street (at numbers five and eight respectively). Flying the flag for the independent sector were Lionsgate, with The Hunger games Catching Fire and 4DVD, with its The Inbetweeners Movie 2.
---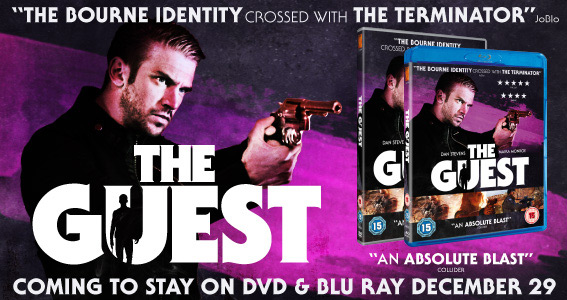 ---
Frozen is also, according to some reports, the bestselling entertainment release of the year, beating off rivals from the games and music industries. The BPI figures showed that its soundtrack shifted almost 1 million units (further BPI figures show that it too enjoyed a 2014 that was broadly in line with the previous year, with more than £1 billion in revenue for the recorded music sector). We're just putting the finishing touches to our year-end round-up of charts – the Top 10 Of Everything 2014, we're calling it – expect to see this on our website shortly. And, of course, we'll have more on the newsletter next week (including more on the US release of The Interview, the three per cent fall in UK box office revenue, plus loads of year-end stuff as well as well as some 2015 releases too).
Commenting on the year gone by, the BVA's chief executive Liz Bales said: "Video is as popular as it has ever been despite competition for consumers' time and money. Research shows that video discs represent an emotional purchase and form of owning content that can be enjoyed again and again. Shoppers are choosing new ways to buy such as Digital HD downloads and renting on demand, but these figures show that DVDs and Blu-rays are still the most popular way to watch and own video." Head of video analysis at IHS Richard Cooper added: "Digital consumption of video continues to grow at a prestigious rate in the UK. Not least of these channels is digital retail (EST). Thanks to industry initiatives such as early releasing (Digital HD) the platform has maintained an impressive growth rate, forecast at 25 per cent in 2014."
Meanwhile a couple of noteworthy successes among the year end charts for BBC Worldwide and Universal respectively. The former was particularly proud of its Top Gear: The Perfect Road Trip 2, another huge gifting favourite and, the organisation said, the bestselling new release TV title of the final quarter, with sales of more than 270,000 units up to Monday December 29. Miranda's My What I Call Live Show was the second biggest live comedy hit of the quarter, notching up 240,000 sales. There were strong contributions too, Worldwide said, from Lee Mack' latest live release (81,000 units), Sherlock Series 1-3 (59,000 in the final quarter, giving it lifetime sales of more than 130,000) and Life Story (52,000 units). BBC Worldwide md Marcus Arthur said: "The BBC works with the best talent to create programmes that the British public want to buy and keep so it's no surprise that these titles have performed so well this Christmas."
---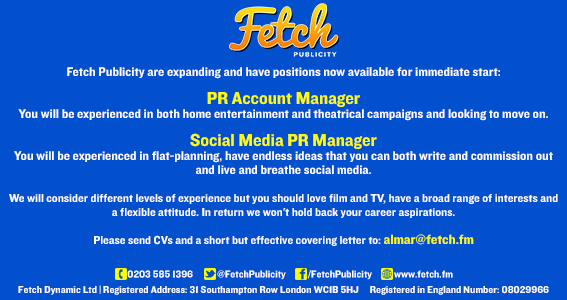 ---
Universal had another rip-roaring success with Mrs Brown's Boys, a franchise which now embraces TV, feature film and live comedy sectors, as well as enjoying the number one live comedy title with Lee Evans. But the major was keen to point out its success with Micky Flanagan's Detour De France, which was, it said, the bestselling debut TV series of 2014 in physical terms. It was no mean feat, given the competition from the likes of HBO and other US TV giants. The series, which follows the Cockney comic and his pal Noel Lynch cycling around France at their own leisurely pace, has now sold more than 109,000 units. Universal Pictures (UK) md Ian Foster said: "T
he success in physical sales we have experienced to date for this release is a combination of a heavy weight PR and advertising campaign, plus Micky Flanagan's popularity. We are delighted that Detour De France is the biggest debut TV series on DVD and Blu-ray released this year."
No trailers or film news this week, these will return on next week's newsletter. All that's left for us to do is to remind anyone who's celebrating 2014 and Q4 successes should let us know and also to invite more of you to contribute to our year-end survey. All you need to do is jot down some answers to the following and send them to us at the usual address.
Favourite three releases of the year:
Highlights of 2014:
Lowpoint of 2014:
Event of the year:
Biggest challenge in 2015:
What I'm looking forward to in 2015:
To subscribe to The Raygun newsletter, please email info@theraygun.co.uk
with subscribe in the subject matter
To unsubscribe, email info@theraygun.co.uk with unsubscribe in the subject
For editorial or advertising queries, contact tim@theraygun.co.uk