PIRATE JAILED FOR 21 MONTHS
SONY DADC RAID WAS "PROFESSIONAL JOB"
FILM4 FRIGHTFEST: REPORT AND REACTION
HANNA AND HOP START BRIGHTLY
ARROW HAS Q4 IN ITS SIGHTS
2ENTERTAIN CELEBRATES LOACH SEASON…
…AND GIVES LILLEY THE ELBOW
APPROPRIATE RELEASE FROM ITV
LAND MOVES AS METRODOME READIES STAKE
CLEAR VISION'S WINNING STREAK CONTINUES
FOX FINDS BIGGEST STARGATE FAN
REVOLVER'S TAKE ON THE MONTH
CENTIPEDE LEGS IT TO NEW HOME
---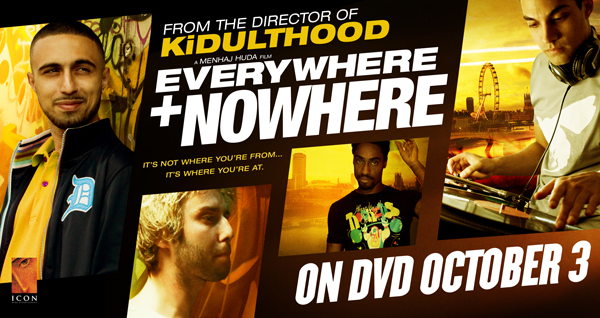 ---
It Was A Good Week For..
.

Filesharers

being sued over illegally downloading The Expendables, as multiple lawsuits were dropped…
I
t Was A Bad Week For…

Filersharers who illegally downloaded films such as Conan The Barbarian, who could be on the verge of receiving multiple lawsuits…
Let's start with some good news, and it was heartening to see a pirate jailed for a whopping 21 months after he was caught running his own online counterfeit business that netted him an estimated £200,000 in six years. Simon Evans, from Oldbury in the West Midlands, had admitted 37 counterfeiting charges and six of money laundering, while his wife Trudy ws given a 36 week jail term, suspended for two years, after admitting five money laundering offences. The pair were nabbed after a joint operation between FACT, trading standards and the police. He had converted a bedroom into a "mini-counterfeiting factory", turning out illicit film, music and adult DVDs and CDs. He had more than 1,000 customers who ordered online via password-protected sites. The couple had moved money around different bank accounts and authorities swooped after seeing him posting packages of pirated films. Copying equipment, master discs and thousands of blank discs were discovered after his home was raided. The event was covered both by BBC and ITV, with reports that he had used the ill-gotten gains of his crime to pay for family holidays and a wedding. They will now face further hearings under the Proceeds Of Crime Act, as recorder Malcolm Morse said: "The operation you mounted became protected from the penetration of unwelcome intrusion from the outside world including law enforcement." After the hearing, FACT director general Kieron Sharp said: "This was a sophisticated operation run with the sole intent of making money from counterfeiting. FACT continues to target such criminal activity that threatens the livelihoods of over a million people in the UK's creative industries and harms legitimate businesses and the UK economy."
Sticking with crime and returning to the recent Sony DADC blaze in Enfield that destroyed the company's distribution centre. "Sources in the security industry" have this week suggested that the fire and looting that took place beforehand was not necessarily the work of hooded youths taking advantage of the situation on the spur of the moment. According to a report in the Daily Telegraph this week, the warehouse was "deliberately targeted by a professional gang, in a carefully planned raid, using the riots as a distraction". The sources said that raiders turned up before the blaze with specialist equipment and spent two hours gaining access through a high security fence. Vans then arrived to load up stock from the warehouse. Security guards couldn't deal with the raiders and police were preoccupied with trouble elsewhere, giving them free rein to act. Other gangs were then lured to the scene to help disguise the original crime. By the time hooded youths turned up on bikes, the raiders had long since disappeared. Police and Sony have, the paper said, refused to comment. Five youths have been arrested and bailed. Read the report here.
To The Empire, Leicester Square, for the biggest event on any self-respecting horror film fan's calendar, Film4 FrightFest. Our intrepid on-the-spot reporter Alex Kidd said: " Still the most film fun you'll have each year FrightFest 2011 was a fantastic event and continues to see the festival go from strength to strength. Highlights for me included the incredible Kill List, the unique Innkeepers and film of the festival Detention, someone needs to pick this up for the UK, it's unbelievably good."
---
One of the most talked about and highly-rated films of the FrightFest event was Revolver's The Woman. The company's Mike Hewitt said: "We're absolutely delighted that Lucky McKee's extraordinary film The Woman wowed both fans and critics alike at last weekend's Film4 FrightFest and ended up being probably the most talked about and well-received films of the whole weekend. We're also extremely happy for Pollyanna McIntosh who quite rightly received Total Film's Best Actress award, as well as the film ranking very highly in their Best Film awards too. The Woman is undoubtedly a very intelligent, powerful and responsible film and we're very pleased to have managed to unite the horror festivals around the UK (including Mayhem in Nottingham, Dead By Dawn in Edinburgh, Grimm Up North in Manchester, Celluloid Screams in Sheffield and Abertoir in Aberystwyth) in each staging special screenings of the film alongside its September 30 nationwide theatrical release which will also include the Prince Charles staging their first public midnight screening in years on its opening weekend in association with Cigarette Burns. We also have lots of extras planned for the DVD and Blu-ray releases on October 17, including a free track from the film's brilliant soundtrack and altogether we strongly feel that this is one of THE must-have Halloween purchases for horror fans in the UK this year."
Also eagerly received and due to open at cinemas today is STUDIOCANAL's Kill List. Head of UK distribution at the company formerly known as Optimum Releasing John Trafford-Owen said: "We could not be happier with the reaction to Kill List at FrightFest 2011, particularly given the strong line up of titles. Each year Alan Jones and team successfully secure a buzz title (such as Monsters last year and The Girl With The Dragon Tattoo the year previous) and we genuinely feel this Festival buzz title quickly became Ben Wheatley's Kill List. Frighfest's support and enthusiasm behind Kill List these past few weeks has been invaluable together with the sponsored Total Film slot which further generated coverage with the magazine. FrightFest continues to provide a fantastic platform for genre product and filmmaker discovery and we look forward to seeing the benefit when we open Kill List in cinemas this Friday."
More FrightFest reaction and Kaleidoscope's A Lonely Place To Die was the festival closer, a prestigious slot and one to that met with positive audience reaction. The independent's Spencer Pollard said: "Closing Frightfest was the perfect way to begin our theatrical campaign for the film.The audience appreciates good genre films and so the 1,200 people packed into the Empire on Monday night were hopefully able to tell their friends they enjoyed the film and start a real word of mouth push for our theatrical, which starts with 150 preview screens next Wednesday."
---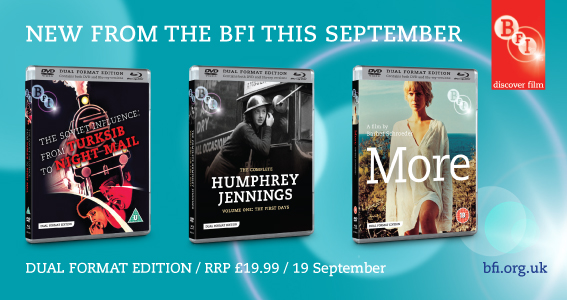 ---
A
nchor Bay was one notable attendee, screening no less than five films at the event in what was dubbed its FrightFest five. The company's Helen Blesky said: "A
Horrible Way to Die kicked off the proceedings with a unique and disturbing take on the horror genre – described by some as this generation's Henry: Portrait of a Serial Killer. Urban Explorers was next, exploring the dark underbelly of Berlin. A group of young, impressionable tourists go exploring in the old metro system, and find something most unappetising living down there. Andy Fetscher, the director was there on the night to discuss the dangers of guerrilla filmmaking – which included filming on live rails (don't try it at home) and the electrician getting it in the neck from a hobo with a pellet gun. Robin Hardy was on hand too to introduce his re-imagining of cult classic The Wicker Man. The Wicker Tree screened to a lively audience, who appreciated the unique genre that Hardy has created. There was a sense of dread which ran the length of the film, culminating in horrific acts and of course lots of wicker. The Dead returned to Frightfest for the second year running, and this time the director's Howard and Jon Ford gave a live commentary, detailing the challenges involved in shooting a zombie film in the Sahara and Burkina Faso. These guys are tough - cannibalism, malaria and drive bys didn't stop the Ford brothers making an epic zombie film, unlike any other. And lastly – I should mention Vile, proof that torture-porn will never go out of fashion – this one is sure to shock – perfect for a late night screening – just before bedtime. Sweet dreams.
" Read Alex Kidd's full report on our website at www.theraygun.co.uk

.
It's been a busy week at our site, with the aforementioned FrightFest feature, a close look at Momentum's forthcoming acid house caper Weekender, as well as our weekly round up of the weekend's best press coverage for home entertainment releases. Our August figures are just in and our unique users for August far outstripped our subscribers, showing that the site is growing and growing… Head over to www.theraygun.co.uk for more…
Among the most-reviewed titles of the past seven days were Universal's Hanna and Hop, which brings us on neatly to some midweek chart news, as this week's figures arrive from The Official Charts Company. And Universal's double whammy of Hanna and Hop are shaping up well, topping the overall video and Blu-ray charts. Perhaps unsurprisingly the animated title leads the way in the former, while thriller Hanna has the edge in the Blu-ray listings. The Inbetweeners from 4DVD is still holding up in the overall charts too, aided by the film's continued sterling performance (see below). Making up the overall top five are Gnomeo & Juliet (eOne) and Red Riding Hood (Warner). The Blu-ray top five is made up of Limitless (Momentum), Source Code (Optimum, now Studiocanal) and The A-Team (Fox). For more see www.theofficialcharts.com
Back to horror now, and one com
pany that, among other things, specialises in horror and classic releases, much up FrightFest's street, is Arrow's Arrow Video imprint and the company has been talking about its line-up for the rest of 2011. Its impressive roster includes what the company's Alex Agran described as a "bells and whistles" release of Maniac Cop, out in October and, beyond that, other classic VHS releases such as The Xterminator and Red Scorpion are also getting, as Agran said, "the full Arrow Video treatment". Its Arrow Drome label will be offering up Lucio Fulci's Gates Of Hell trilogy and a brand new Trilogy Of The Dead from horror maestro George A Romero. Coming out under the parent Arrow Films banner will be the eagerly awaited release of the second season of The Killing, the much talked about Scandinavian series we've mentioned here before. "It is so good that it makes season one look like an omnibus edition of Eldorado," said Agran. The company also has the latest instalment of the ongoing Wallander series and Cannes winner Poetry directed by Korean helmer Lee Chang Dong will also arrive on DVD and Blu-ray.
Anyone watching television this week may have noticed Artificial Eye's biggest ever TV campaign breaking for its forthcoming release of 13 Assassins. The TV spots for the title, rated by those in the know as one of the best samurai films for ages (Loaded magazine even described it as "one of the greatest samurai movies ever made"), kicked off on Tuesday ahead of Monday's bow for the Takashi Miike-helmed film, and will run through until Sunday September 11. Artificial Eye's Paul Diment added: "We've secured great spots on Channel 4, Film4, Sky, Sky Atlantic and even during the England v Bulgaria game on Sky Sports on Friday." Pre-roll ads will appear on film-related websites and The Sun online throughout next week, with further press spots in the Metro, Daily Mirror, Daily Star, Shortlist, Empire and Total Film. You can see the TV ad on our website here.
---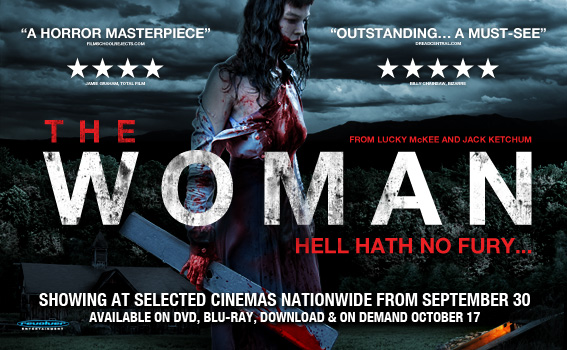 ---
Also from SE Asia, comes the new offshoot of independent label Terracotta Distribution, Terror Cotta, devoted to horror and chillers from this region. Its first title, Death Bell, is out in October and is the first in a range of titles from the new imprint. Its arguably closest in style to seminal flick Battle Royale, following high school students who are forces to solve evil games and puzzles. If they fail, one of them is killed. As Terracotta's Joey Leung said, it's a bit like "an extreme version of The Krypton Factor". He continued: " Death Bell has elements of 'SAW, Battle Royale, Hostel and The Ring' – a potent combination (if ever there was one) for horror and gore fans and Halloween is the perfect time to release it. It will appeal to both younger audiences seeking a shock factor film as well as the purist Asian cinema fans and is an obvious title to kick off our imprint TERROR-COTTA label. We have just signed a few more titles for the new label and will announce them over the course of the next couple of weeks. With various horror film festivals around the country screening DEATH BELL, and prominent advertising in film and horror mags, there will be a good degree of consumer awareness – they've been waiting a while for a decent Asian Horror release, so buyers… get stuck in."
Next week sees the release of Ken Loach At The BBC, a wonderful collection from 2 entertain featuring the early works at the corporation from one of our favourite directors. The set includes the seminal drama Cathy Come Home, which made a nation sit up and take notice of the homeless problem and helped charities like Shelter come to prominence. Loach, celebrating his 75th birthday this year, is the subject of a major retrospective at the BFI Southbank this month and the release is timed to coincide with the event. What's more, interviews with Loach tying in with the event have plugged the DVD, chief among these being a cover story in The Guardian's G2 this week. Further high profile coverage flagging the release has appeared in the Daily Mail (hardly Loach's natural territory, seeing as it once asked why the director loathed his country so much), The Financial Times and Total Film.
2 entertain is keeping itself busy next week – for at the opposite end of the spectrum from Mr Loach comes the rather more foul-mouthed Angry Boys, with its creator, Chris Lilley, turning up at HMV to sign copies of the recently released title. For those that don't know, Angry Boys is the latest series from Lilley, following in the footsteps of Summer Heights High and We Can Be Heroes. Using a faux documentary style, he charts the lives of characters such as rapper S.Mouse, twins Nathan and Daniel and surfer Blake Oakfield, all played by Lilley himself. The signing takes place at HMV Oxford Street on Tuesday, and Lilley will also be appearing as rapper S.Mouse at the O2 Academy 2 in Islington, London, the following night, in a special O2-sponsored show that will also screen unseen moments from the hilarious series. In a comment that will make sense to anyone who's seen Angry Boys, S.Mouse aka Lilley said: "Get your elbows ready because I'm coming to London, motherf*ckers."
---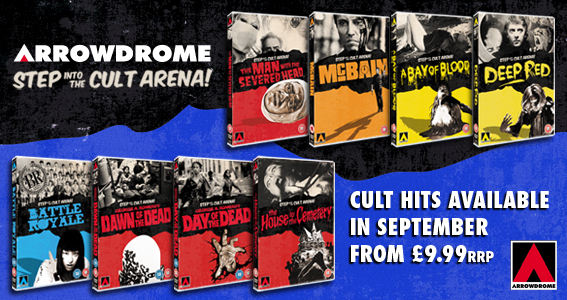 ---
More TV now, and something far more sombre than Angry Boys' antics. This weekend sees the first of two episodes of drama Appropriate Adult airing on ITV and there's already been acres of coverage for the programme, which stars Dominic West, most recently seen in The Hour, as real life killer Fred West. ITV Studios Home Entertainment will be releasing a DVD of Appropriate Adult at the end of September. As the company's Kate Walker said: "The drama is a powerful and thought provoking piece that is based on extensive research, and consultation with numerous people closely involved in the case, including police officers, surviving victims and relatives of the Wests." In keeping with the darker tone of the programme, and following the broadcast's carefully and sensitively worked promotional activity, ITV Studios Home Entertainment will be using targeted online ads on itv.com to highlight the release after transmission. Walker added: "We expect the audience for this product to be consumers who are interested in this extraordinary true story about an ordinary women – 'the appropriate adult', and by the electrifying performances of Dominic West and Emily Watson."
Having already claimed top spot as Metrodome Distribution's biggest theatrical release of the year, the indie is now planning on Stake Land becoming its biggest retail release of 2011 too. As befits such a special release, the forthcoming double-disc DVD edition and Blu-ray will be Metrodome's most packed release of the year. A raft of extras have been squeezed onto the October 17 release (please note new date), including two cast and crew commentaries, an hour long Making Of… doc, featurettes on the visual effects and director Jim Mickle's production diary and seven webisodes, which reveal the back stories behind the film's main characters. Senior product manager Rebecca Johnson said: "Based on its strong performance at the box office, we're expecting Stake Land to do really well this autumn, and have put together a fitting package of bonus features. We're also giving this fantastic release the support it deserves."
Clear Vision is gearing itself up for the next batch of Silver Vision-branded WWE titles on the back of the phenomenal success of this year's Wrestlemania release. As previously reported, this year's release was some seven per cent up on 2010's event title, and that growth has put an added spring into the company's step ahead of a busy September with the next batch of WWE, UFC and NBA titles from the company. What's more its recent biggies, Wrestlemania and UFC Best Of 2010, have continued to sell through despite the recent Sony DADC blaze (see above). As the company's Ben Stanley said: "While the market continues to be tough, sales across these titles have reinvigorated and supported respectively interest in WWE and UFC, and with some key events hitting the UK in Q4 the future looks bright with the WWE tour and announcement of UFC 138 in November at the LG Arena, Birmingham." September's releases from WWE include Over The Limit (September 5), Rey Mysterio – The Life Of A Masked Man and OMG! The Top 50 Incidents In WWE History. Its biggest WWE release of September is Greatest Superstars Of The 21st Century, which should extend beyond the traditional fanbase and into the gifting market ahead of Q4. All will be supported by dedicated press and co-operative advertising. On the Ultimate fighting front there's there's UFC 130 Rampage Vs Hamill and NBA Champions 2010-2011 Dallas Mavericks.
---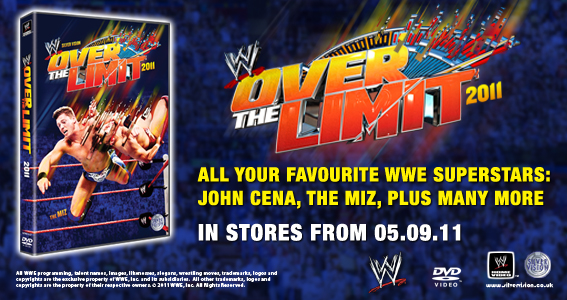 ---
Stargate Universe: The Final Season (or at least the final one unless the fans petitioning all over the Internet get their way) was released on DVD this week by Fox and to mark the occasion, the studio embarked on a campaign to find the UK's biggest fan. And boy, did it find someone – Claire Cowan, who has spent a staggering £12,000 on her addiction to the sci0fi series. Better still, Cowan's story – and Fox's release – was featured in last weekend's Daily Star Sunday. See here for pix of Ms Cowan.
We've mentioned Revolver already, and we suggest that you head over to here to check out the latest edition of its online newsletter thingy Take Down, which features the independent's current and forthcoming releases, such as Turnout and The Veteran… One of the more original ways of highlighting titles, it's worth a look.
And we'll end with the gift that keeps giving for journalists everywhere, The Himan Centipede. The second film from director Tom Six, The Human Centipede 2 The Full Sequence may currently be unavailable for viewing in the UK (Bounty and UK partner Eureka are appealing the BBFC's decision to refuse a certificate for the film), but fans can get the chance to see the real thing up close and personal as part of PhoboPhobia 2011 After Dark Extreme Scare at the London Tombs, near London Bridge in October. The Human Centiped part of the event has recreated not just sets from the film alongside clips and audio but is also featuring a live human centipede as its main attraction. It will run from October 27 to 31 and has already garnered plenty of coverage…
---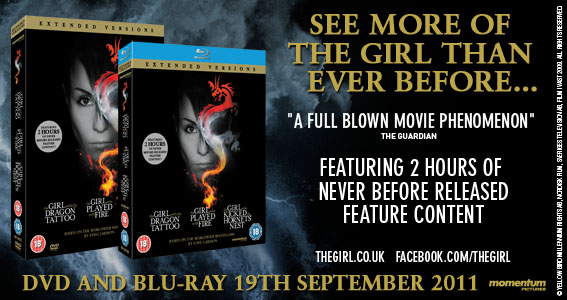 ---
"Fans sharing discounts with friends is a great way to get groups of people watching the same movie around the same time. This opens the door for social interactions that greatly enrich the digital movie watching experience."
Thomas Gewecke, president of Warner Bros. Digital Distribution, at the launch of new US online film rental and download site flickme.com, which offers a social networking angle for consumers. It is supported by Warner and SPHE.
The Inbetweeners Movie just keeps on going and ended up with almost £26 million by the end of Sunday evening, a figure that soared even further to £27.72 million when you take the Bank Holiday into account. It's now the fastest-grossing live action comedy ever in the UK. Other new entries included One Day (£2.2 million), Final Destination 5 (£1.45 million) and Conan The Barbarian (£622,268).
Our favourite story of the week concerns the return of Bruce Willis and the Die Hard franchsise for a fifth outing. It's been four years since Willis last took on the role that turned him from TV star into bona fide blockbuster headliner, and this week it has emerged that John Moore, whose CV includes the likes of Max Payne and the remake of The Omen, is in discussions to direct the film…
Attack The Block is due on DVD and Blu-ray on September 19 and it already looks as if one of its cast, John Boyega, is moving on to pastures new. He will take the lead in Da Brick, a pilot due from HBO and priduced by, among others, Spike Lee and Mike Tyson. It follows, you guessed it, a young boxer…
For those that haven't been necessarily following his career, feature films aside, Kevin Smith has turned into a regular one-man industry. Not content with still making films, his Red State is due in the UK soon as part of its groundbreaking release strategy, he's got a wealth of different strings to his bow, including innumerable podcasts and the likes. Next up from the Clerks and View Askew universe creator is Secret Stash, a reality series charting life in his own comic book store Jay And Silent Bob's Secret Stash (named after two of his finest characters). It will look at the life of the fanboys who frequent this kind of establishment.
We liked this, from Universal Playback and agency Romley Davies for the release of the recently aired BBC drama Page Eight. A spycam was set up in a hidden London location and plugged through Facebook and Twitter with live activity taking place and all sorts of spy-related tasks and surveillance set for those who logged on. The winner gets all sorts of free stuff tying in with Monday's release… http://www.facebook.com/pages/PlaybackTV_staging/195885943772021?sk=app_103994236373021
The US trailer for Film4 FrightFest fave The Woman has turned up…
This is as much as you're getting, for now…
A quality cast for this drama…
Another potential biggie, Momentum will release in the UK…
T

o unsubscribe, email
info@theraygun.co.uk
with unsubscribe in the subject
For editorial or advertising queries, contact
tim@theraygun.co.uk