ANDERSON EXITS HMV…
…PAYS TRIBUTE TO 35 YEARS IN RETAIL
200,000 PLUS FLOCK TO ABBEY
JUDY'S RAINBOW ARRIVES IN TIME…
…AS 2020 IS THE YEAR OF 1917
PAIR FOUND GUILTY OF DODGY BOX SALES
BRITANNIA STILL RULES
ON THE FARM
WRONG IS RIGHT…
ARE WE THERE, YETI?
A REAL GOOD KID
ARROW UNVEILS APRIL TITLES
QUOTE OF THE WEEK
AT THE MOVIES
TWEET OF THE WEEK
TRAILERS OF THE WEEK
---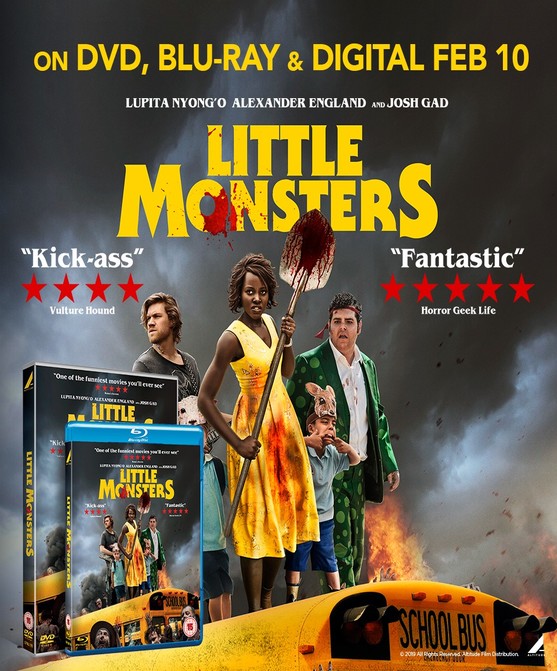 ---
If you can't read this newsletter or see the ads, please click here.
It was a good week for… Downton Abbey and Joker, on physical and digital respectively…
It was a bad week for… Two dody set-top box sellers found guilty…
We'll start at a pub nestled in the heart of London's legal centre to bid a fond farewell to Andy Anderson, one of the industry's longest standing stalwarts and a popular character who had worked for hmv for a mammoth 35 years. Starting off at store level and working his way up, the keen film fan has spent the past nearly quarter of a century as an integral part of the video team at head office. A dedicated servant to our industry and someone who cared passionately about the business and its direction, he had been instrumental in success stories such as the launch of DVD and later Blu-ray and witnessed first hand the growth of retail video as it overtook rental. Anderson, who left the retailer in an amicable agreement as it re-organised its head office team, told The Raygun: "I've had a very lucky career, I've worked for a great company, selling products I love, with like minded people. I put in the hours, but then you do when you think it's worth it. I worked 11 years in stores and 24 years at head office, meeting the great industry figures along the way, too numerous to name, but hopefully you know who you are. I've worked for Industry legends too; Pete Kalhan, Tim Fraser-Harding, Pat Wright, Ian Dawson, Charles Fotheringham, Rudy Osorio and David Athey. Looking back at my time, the favourite of all the releases has to be the HMV Exclusive Friends VHS Box Sets, I was really proud when WHV presented me with a plaque when we passed our one millionth box set sold. HMV Exclusives always have a place in my heart, there's a lot of them and many thanks go to the suppliers who always supported us along the way. I was also very proud when, in Q4 2008, HMV sold over a million copies across Mamma Mia and Batman: The Dark Knight. The first Inbetweeners DVD was pretty good too, selling over 200k in a week for HMV. I was very lucky to attend a lot of premieres and event over the years (thanks for all the invites). The BAFTA awards have to be at the top, especially when we took our wives as well (thanks Paramount). One time I queued to get in just in front of Mick Jones from The Clash, so actually maybe that one was better. Favourite premiere has to be "A Series of Unfortunate Events", not for the film of course (that wasn't very good) but as we were going in I managed to stop Elvis Costello and introduce him to my family. Oh and of course Michael Jackson danced in my office at Oxford Street one day, now that's a long story…
Anderson concluded: "The industry has come full circle, I joined in 1984, just at the start of the sell through video growth, seen the introduction of DVD, Bluray and UHD, enjoyed the heights of the noughties (the years not the films) and am leaving at a time of huge decline for physical home entertainment. Vinyl was the main focus in store in 1984, now look! When I started LPs were £3.99 and VHS tapes was £19.99, now DVD is £3.99 and LPs are £19.99… how did we let that happen? There's still life in physical product, so don't give up yet, the collector's market is growing, and films have never been stronger. I leave knowing it's in good hands – so don't mess it up everyone!" Andy can be contacted at andyjanderson75@gmail.com, and as he said: "I'm free most days if you need anything doing!" We're sure that all Raygun readers will join us in thanking Andy for his many years of service to the industry and business, further acknowledging the support he's given to many in that time (we've worked with him across timecode, RRP and latterly The Raygun and he's been a welcome supporter across those years, not least in the good old days of the timecode forum, with some of its former members at his leaving do this week)… And we're sure everyone wishes him all the best for the future. It's the end of an era, we don't think the industry will see that kind of long service again…
---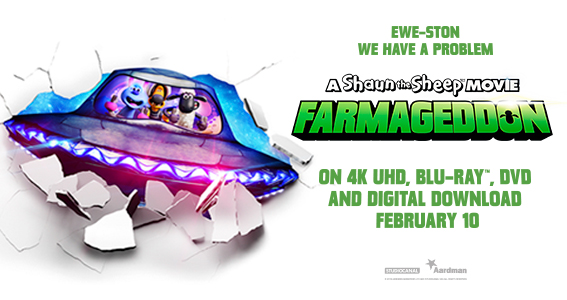 ---
The year has its first big, new release hit and its best-seller thus far thanks to Downton Abbey. For the TV to feature film adaptation has sold big, shifting more than 200,000 units in its first week as a physical release – Universal said it had sold 230,000 units of the film. This made it the studio's highest week one for a drama title since Fifty Shades of Grey in 2015 and the fifth best performing film title across all genres and studios in the last two years. It leads the Official Film Charts, with BASE and the Official Charts Company tracking an even bigger number, 240,000 plus overall across digital and physical, with 95 per cent of those coming from the latter. It's the biggest single week one physical sales for a title since Avengers Endgame's September 2019 debut. It caps a strong week for sales – Downton Abbey's physical sales kept Joker off the top of the charts in its digital exclusive window. But in another impressive performance, the DC Comics related Joaquin Phoenix tour de force sold a whopping 140,500. Those downloads represent the third biggest week one figures for a digital release since proper tracking began in 2017. Entering the top 10 for the first time is Judy, the Garland biopic riding on the back of its awards season successes, which brings us on to BAFTA and…
…Perhaps the most keenly timed release of all the BAFTA winners was Judy, the film charting the eponymous star Just Garland's ill-fated residency in London shortly before her death. For the film was released by Pathé on Monday February 3, only a matter of hours after star Renee Zellweger picked up the BAFTA for best actress for her performances as the doomed, tragic star. The timing certainly seemed to boost the film, with the title already showing well in the Official Film Chart at number eight on the back of its digital release window and the film being advertised in the likes of the Evening Standard complete with a flash highlighting Zellweger's win, helping catapult it into its physical release week. The film is produced by a former UK video industry staffer too, in the shape of David Livingstone, a former Fox and then VVL and Universal marketing executive, now a producer with acclaimed and commercial successes such as Judy, Pride and Last Christmas under his belt. Commenting on its win and the boost it will give the home entertainment release, Livingstone told The Raygun: "I have never been more thrilled than watching Renee take home the BAFTA for Judy. The very first time I heard her sing Over The Rainbow I knew we were in with a chance. The win comes at the perfect time for people to be reignited to her brilliant performance with the Home Entertainment release. Go Renee. Go Judy."
Still number one at the UK box office with well over £30 million in the coffers in terms of theatrical revenues, 1917 received a further boost with its huge BAFTA success. The homegrown outing picked up seven gongs at the ceremony, including Best Film, making it arguably the biggest success story of the awards evening. Its other notable successes included Outstanding British Film, director for Sam Mendes, cinematography, sound, production design and special visual effects, which made it by far the evening's biggest gong haul and also sets things up nicely for this weekend's Oscar ceremony. What's more, its performance in both the awards season and at cinemas also bodes well for its as yet unannounced home entertainment release, not least in the fact that Universal, looking after the title as part of its ongoing deal with eOne, will have to make room on the sleeve of the release to fit in the wartime thriller's numerous awards it has received alongside the five-star reviews and comments. Universal's Louisa Mitchell said: "Following on from its great performance at the Box Office and award success we are thrilled to be working on behalf of our partner eOne, on the Home Entertainment release of Sam Mendes' masterpiece, 1917."
---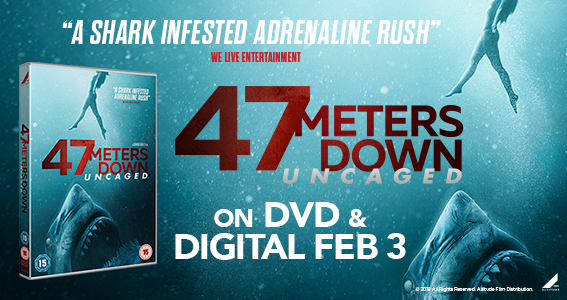 ---
Dispatches from the frontline of the battle against piracy now, and FACT has been busy in the courts again, this time securing the conviction of two men accused of selling dodgy set-top boxes enabling consumers to access film and sport channels without paying. The pair, Thomas Tewelde from Acton, west London and Mohamed Abdou from Tonbridge, were found guilty of encouraging consumers to obtain services dishonestly contrary to the Fraud Act and Serious Crime Act, as well as failing to ensure the electrical goods were safe and compliant. The pair were convicted at St Albans Crown Court after Hertfordshire Trading Standards working with FACT carried out test purchases at Bovingdon Market, Hemel Hempstead. They will be sentenced at the end of February. Terry Hone, Cabinet Member for Community Safety, said: "We're keen to support the growth of the creative industries which is significant in Hertfordshire. The sale of these boxes, allowing free access to copyrighted material, puts this industry and Hertfordshire jobs at risk. People who are buying these boxes may not be aware that they too could be committing a serious act of fraud as well as the associated risk of buying a box, which may not have been subject to safety checks, as in this case. If the deal appears too good to be true it likely is." Kieron Sharp, chief executive of FACT added: "The message is very clear; if you sell a device that provides access to content that is not licensed or owned by you, you will face a criminal conviction and we thank Hertfordshire Trading Standards for their work on this case."
Out in stores on Monday February 10 is the second outing of homegrown epic saga series Britannia, fast becoming a replacement for the now ended Game Of Thrones, and certainly winning a solid fanbase of eager supporters. The sophomore series is now being released by Acorn. The company's Helen Squire said: "Being uncivilised has never been so much fun and we've enjoyed embracing our inner Romans and Druids for the launch of Britannia series 2. Having finished with many loose ends, thankfully Jez Butterworth's bonkers look at history has recently been confirmed for a third series. In the meantime fans can enjoy the story so far on digital and disc from Monday. And listen out for Eleanor Worthington Cox as she helps us promote the title on radio next week (PR thanks to Debbie Murray, Aim Publicity)."
One of the tougher films of the past 12 months, and one we feel deserved some BAFTA recognition, is Farming. A tough, uncompromising look at skinheads in Tilbury, Essex, during the early 1980s, is unflinching in its portrayal of the cruel racism and random, sadistic violence meted out by the boneheads as it charts the true life story of its director, Adewale Ajkinnuoye-Agbaje. He was farmed out to a working class family by his Nigerian parents and ended up joining the notorious Tilbury Skins. Commenting on the release, Lionsgate's Kirsten Sweeney said: "We're supporting the Home Entertainment release of Adewale Akinnuoye-Agbaje's powerful autobiographical film Farming with a robust PR campaign focused on reviews. We're running targeted online ads to capture consumers with an interest in this year's awards contenders and true-life stories.
Also from Lionsgate and in stores on Monday, providing welcome relief from the grim fare of Farming is The Goes Wrong Show. We've written about this previously, having witnessed a special preview of the programme ahead of its successful run on BBC primetime television. Again, commenting on the release, Lionsgate's Kirsten Sweeney said: "Following a successful run on BBC One, we're delighted to be releasing The Goes Wrong Show on DVD on Monday. This is the first time any Mischief property has been available on Home Entertainment, so our PR campaign has focused on getting the fans of the stage shows, and previous TV specials, excited about the release with an engaging Social campaign while working closely with the show's creators."
---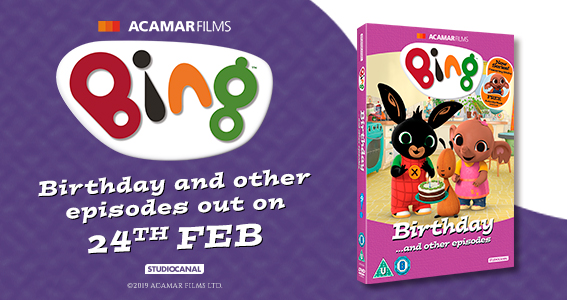 ---
Meanwhile, returning to Universal, and the company unleashes the latest from DreamWorks Animation, Abominable, in stores on Blu-ray and DVD on Monday alongside its digital release. The campaign for the title, about the Yeti on an epic journey to return to his homeland, is focusing on nine activity. It benefits from AV on YouTube and promoted social media activity targeted at parents, with kids being reached through the online media platform SuperAwesome with an interactive game. The campaign will run through to half-term, with the release flagging up the two DreamWorks shorts and accompanying extras. Commenting on the release, Universal's Macayla Madden-Forde said: "Abominable is a wonderful family film, and we're delighted to be bringing another fantastic DreamWorks animation to home entertainment."
Out at cinemas on Friday February 7 as a platform theatrical bow ahead of a digital and physical release on Monday February 210 is Daniel Isn't Real from Arrow, and the company has pulled out al the stops in terms of securing coverage for the title, with plenty of column inches devoted to the film and one of its stars, Patrick Schwarzenegger, among others. Commenting on the release, Arrow's Mike Hewitt said: "Did you have an imaginary friend when you were little? And if so, what would happen if they returned when you reached your late teens...? A smash hit with genre fans at last year's Arrow Video FrightFest, and following our trend to release the very best of indie genre cinema, Adam Egypt Mortimer's latest film Daniel Isn't Real hits Blu-ray and Digital HD on Monday following a short theatrical release weekend. Starring Patrick Schwarzenegger (son of Arnie), Miles Robbins (son of Tim) and Sasha Lane, this terrific fantastical horror from the producers of Mandy has been gaining lots of press coverage this last few weeks with huge thanks to the willing cast and tireless effort from Alex Rowley PR, and we are supporting with a strong press and digital media plan."
Meanwhile, Arrow has returned to its social media channels and online to make its first announcements of 2020, revealing first its April releases. Here's the company's Kevin Lambert to talk through its UK and US titles. He said: "First set of announcements of the year and we prepped up some great releases for fans of all things cult and fantastic. As our friends at Third Window Films announced their release of three films by the godfather of Japanese cyberpunk, Shinya Tsukamoto we did the very same for our customers over the pond with a box set for our US brethren, our ten-film Tsukamoto collection, Solid Metal Nightmares. As it's a US only release I won't dwell on it too long, but it's a very personal project, I've been enamoured with Tsukamoto's work since I first discovered it in the early 90s. All of the films featured in our US set are available in the UK through Third Window Films, so UK audiences will not be missing out. I'd like to say a special thanks to Adam and the Third Window team for all their help on our release. Now, to the UK stuff, and treats galore for everyone. We have wind, witches, and wild kinetic hyper violence. First up is genre stalwart Nico Mastorakis' The Wind, a thoroughly satisfying bloody stalk and slash thriller. Shortly followed by the even more blood-drenched Why Don't You Just Die, this brutal horror comedy, almost all set in the confines of one apartment, is a real treat that has been a smash across the festival circuit. Last up, we have Hagazussa, this student film was voted 3rd best horror film of 2019 by Rotten Tomatoes and when people experience it they'll see why, steeped in pagan history this tale of witchcraft will unnerve even the most hardened horror fan, with amazing cinematography and a chilling score, this release lands in a limited edition of 2,000 with a CD soundtrack, booklet, poster and slipcase."
---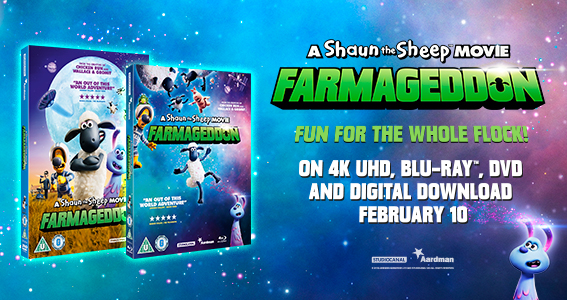 ---
QUOTE OF THE WEEK
"What I would say is it's not only a really strong strategy, it's one that is fairly unique to us and we're winning at it, and we're going to continue to do that."
Lionsgate US cfo James Barge on a conference call following its results discussing the company's "over-converting" home entertainment releases such as Rambo Last Blood, John Wick and Angel Has Fallen…
AT THE MOVIES
Great news for whodunit fans, for its been revealed that Knives Out, one of the finest films of the year according to those in the know (and us) will be followed by a sequel. Lionsgate executives revealed their thinking during a conference call this week, confirming that Rian Johnson would be developing the follow up that is certain to focus on Daniel Craig's master detective Benoit Blanc and his strongly-accented adventures. We can't wait…
More conference call nuggets were revealed by Disney's Bob Iger this week, which included the fact that The Mandalorian second season is on the way – and is likely to air sometime in October. Obviously, the Disney+ service and the flagship programme have yet to open in the UK. Iger confirmed that Star Wars will be confined to Disney+ and TV output for the time being. Here were also more details on Marvel-related programmes, including The Falcon And The Winter Soldier airing on Disney's streaming service in August, while WandaVision will also air before the year is out. Elsewhere in Marvel-land, there are strong rumours, or maybe just even wishful thinking, that Emily Blunt and hubby John Krasinski are heading into Marvel territory, with many tipping them as the perfect Reed and Sue Richards from the Fantastic 4…
OH, and more Marvel speculation which has turned into something that fans definitely believe is going to be an actual thing, sees Sam Raimi, he of the early Spider-Man movies and Evil Dead and tons of other stuff, in line for the director's chair for the Doctor Strange sequel…
It's the role you could argue he was born to play – for this week it's been confirmed that the outdoorsy Tom Hardy, who looked great in that shearling jacket for his turn as Bane, is going to play Ernest Shackleton in the long-gestating film project looking at the explorer and his doomed South Pole expedition. The film has been on and off as many times as one of its subjects forays into uncharted territory, but it is now up and running, with Hardy in the lead role. The eponymous film has been in the works for some four years, but is now up and running, with Studiocanal backing it.
TWEET OF THE WEEK
Follow us on www.twitter.com/theraygun…
TRAILERS OF THE WEEK
Due from the Anti-Worlds imprint…
You're on The Raygun newsletter mailing list, which has been running for eight years, because you requested it, have been recommended to us or sent us emails. You can unsubscribe at any time, if you're daft, using the link elsewhere or by emailing as below. But of course, you don't want to do that, do you? We don't share your information with anyone else, we don't like cookies and we're the good guys. We care because you do…
To subscribe to The Raygun newsletter, please email
info@theraygun.co.uk
with subscribe in the subject matter
To unsubscribe, email

info@theraygun.co.uk

with unsubscribe in the subject
For editorial or advertising queries, contact

tim@theraygun.co.uk