DUNKIRK: COMING TO SAVE THE DAY
BIGGEST 4K WEEK ONE EVER?
WARNER RESPONDS TO SUCCESS…
…DIGITAL DUNKIRK A HIT TOO…
ARROW'S TALE GETS A NEW LEASE OF LIFE TOO
MICKY'S STILL THE IN FING…
DETECTORISTS A TREASURE TO DISCOVER
INDICATOR SCOOPS LABEL OF THE YEAR GONG
ALTITUDE FIRES BOXING DAY SHOT
TRAILERS OF THE WEEK
---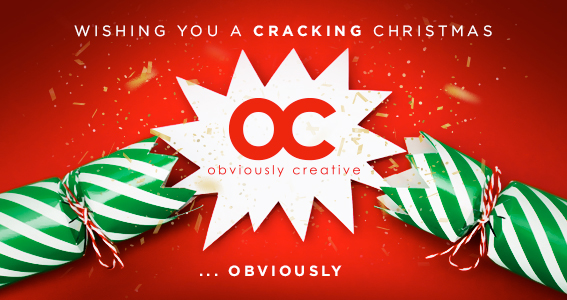 ---
If you can't read this newsletter or see the ads, please click here
It Was A Good Week For... It's all about Dunkirk…
It Was A Bad Week For… Let's not be negative… Instead, we wish all our readers a happy Christmas and prosperous New Year, thanks for all your support in 2017, we'll see you in January…
And, just like the flotilla of ships that rescued troops stranded at Dunkirk, so Warner and Christopher Nolan came to help save Q4 just in the nick of time. For Warner's release of the serendipitous blockbuster from Christopher Nolan, which arrived on DVD and Blu-ray as the campaign for awards season for the film was in full flow, delivered the kind of numbers on day ones that most other titles can only dream of. Its sales on the day of release, Monday December 18, were in excess of 200,000, a massive number for a film. And by the halfway stage of the week, it had done a third of a million – 333,000 – units over the three days, according to the Official Charts Company's midweek listing. The success shows that, when everything is aligned, the right titles can still really perform. Of course, Warner's marketing activity was key in the big numbers the films managed, this included by TV around first its EST and then the physical release dates; large format outdoor ads targeting shoppers this week; press ads in broadsheet and free newspapers, with further spots in high circulation TV titles as well as digital advertising which was, as the major noted, "reached our target audience through programmatic, social channels, YouTube and retailer sites".
Another unique element of the film's success was the numbers delivered by the 4K Ultra HD rease too. For, according to sources, the release is set to deliver the biggest ever week one numbers for the state-of-the-art, as-good-as-it-gets high definition format here in the UK. Its release has given a further boon to the format, as has the support of director Christopher Nolan. As well as Dunkirk itself, in what looks set to be a groundbreaking week one for the fledgling 4k format, there were a further slew of Nolan film from Warner released as 4K discs this week. Warner showed off the range, taking in everything from The Prestige through to The Dark Knight Trilogy, with Inception and Interstellar thrown in for good measure, to journalists this week on Soho, and we were lucky to see 4K Ultra High Definition. And the films, from the action of the Batman films, to the superior effects, both visual and special, of the likes of Inception, should act as the killer app for 4K – the kind that if you see them demonstrated, will make you want to go out and buy a new telly (and player).
---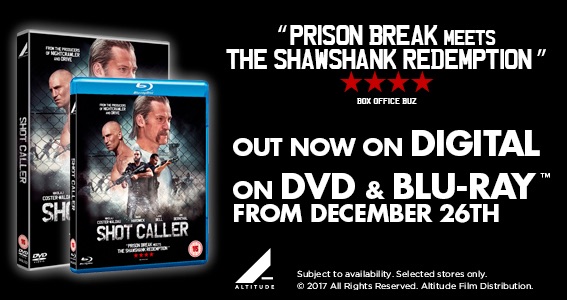 ---
Meanwhile, Warner deserves the plaudits, while the success of Dunkirk bodes well for some of its forthcoming releases – Stephen King's It is one of the first big releases of 2018, slated for January 15, while there's more to come from the studio too – Justice League will arrive further down the line in 2018. Commenting on the success of Dunkirk, Warner md John Stanley said: "We're thrilled with our digital and physical numbers and happy to see that Dunkirk has helped to lift the overall category performance this Q4. Dunkirk is one of those unique films that appeals to a broad audience for gifting and self purchase. We'd like to thank our retail partners for their willingness to be flexible given the release date and ultimately deliver an event in and on store this close to Christmas."
Confirmation on the digital success of Dunkirk came too from elsewhere, as retailers were celebrating the kind of success that the film had achieved at both theatrical and on physical too. Rakuten TV was one of those enjoying its successes, and, as UK country manager Marnie Watson noted: "Nolan's epic war masterpiece,Dunkirk, smashed not only the box office but our sales expectations with the release of its EST Bonus version last week."
It's not just the "new" Dunkirk that's performing well either. Enjoying a further boost from the home entertainment release was Arrow Films' release of Dunkirk, a Benedict Cumberbatch drama using actual tales from the rescue, which was given its first UK home entertainment release around the theatrical bow for Christopher Nolan's blockbuster, a smart piece of drafting that, as we've noted here previously, had enjoyed strong sales on the back of the big feature film. It's had a further fillip this week, with sales now having topped the six figure mark. As Arrow Films' acquisitions director Tom Stewart said: "From an acquisitions point of view, it's great to see physical performing so strongly and we're really pleased with the sales as well as the reviews and coverage for being so very positive. It really offers a very insightful and respectful recreation of the events that occurred."
---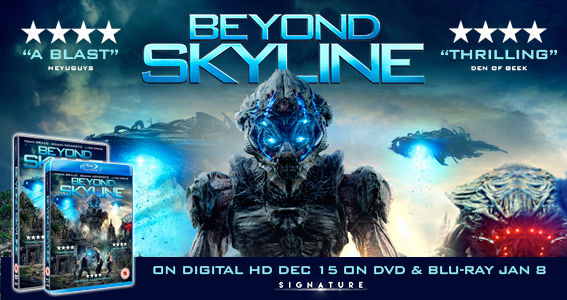 ---
One of the undoubted Q4 success stories has been the return of Micky Flanagan's whose An Another Fing has not only been a considerable success on its own, but has also helped fly the flag for comedy DVD, showing reports of the genre's death were wildly exaggerated. Distributor Spirit has shown that with the right support, both in terms of marketing and retail, stand up has not become solely the domain of Netflix, but can work as a physical gifting proposition. The old scattergun approach may no longer work but if the title's right, the public quite clearly want to buy and receive comedy releases for Christmas. The title has had another boost this week, moving back up to number two in the midweeks, having now shifted more than 280,000 units across the standard release and the Micky live boxset. As Spirit's Robert Callow said: "We have worked hard with Micky and his amazing team to deliver the very best campaign possible and likewise our retail and digital partners have done the same to ensure best possible set up. I am delighted to say that both of these elements combined have resulted in market defying sales. I would like to take this opportunity to thank all of our trading partners for their phenomenal support, this has been such an amazing year across all aspects of Spirit's business and we are very grateful to everyone who has played a part, have a great Christmas and here's to an exciting 2018!"
Further comment on the success of the Micky Flanagan release came from the Cockney comic's manager, Christian Knowles, who praised the industry and retailers for their support, saying: |Thank you to Spirit, our team and the retailers who have all been brilliant and a massive thank you to Micky who wrote and performed another incredible show. With a record breaking tour, plus the biggest comedy DVD and download of 2017 it has been quite a year!" Expect to see some carefully planned and executed comedy releases to arrive in 2018…
Elsewhere in the midweeks, Dunkirk was outselling the rest of the top 10 combined, while, below Micky Flanagan at number two, the seventh season of Game Of Thrones was at number three, The Hitman's Bodyguard at four and War For The Planet Of The Apes at five. Beyond the five, some of the other seasonal winners were emerging – Elf up to number 10, further boosting its lifetime sales; Rogue One: A Star Wars Story at number 13, both rising, as was Wonder Woman (up six to 17), Blue Planet II (up five to 19) and La La Land (up five to number 23).
---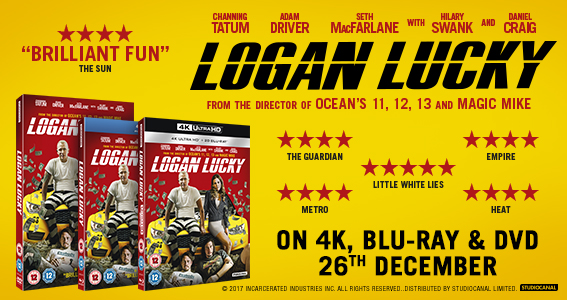 ---
Meanwhile, there's been an incredible buzz around Detectorists, the BBC4 series created by Mackenzie Crook, and starring Crook himself alongside Toby Jones and an impressive supporting cast. The series drew to a close last week, with a welter of social media chat and word of mouth around the programme, many fans just discovering the show in this, its third and final series. And that buzz has transferred into video sales – Acorn released the final season this week, alongside a box set of all three series. Not only that, but the previously released box featuring S1 and 2 also picked up further interest too. As the company's Gareth Brown noted: "Detectorists has proven to be an extraordinary gift of a series finding comedy in the everyday and really touching a nerve with consumers and critics alike. Having a title like this as our bestseller really defines the kind of company we have always sought to be: punching above our weight, below the radar." Added Stuart Shaw, md of Acorn Media International:"To deliver six-thousand units across the two SKUs on day one is a remarkable result for most British TV nowadays; not least for a small BBC4 comedy. We are thrilled and will enjoy Christmas that much more this year."
In a week when a big new release has shown what can still be achieved in stores, it's also worth noting the success of the year's biggest opening at cinemas too, as the latest instalment in the juggernaut that is the Star Wars franchise arrived in cinemas last weekend, bringing with it the kind of box office clout that only JJ Abrams and cohorts can deliver. The latest, aka Episode VIII, aka The Last Jedi, succeeded not just at cinemas here, but further afield too. The Last Jedi took £20.3 million in its opening weekend, while its US haul added a further $220 million helping bring it up to a global haul that has now passed the $600 million barrier. Disney has further illustrated that, despite the accompanying brouhaha and Internet chat and debate, it is not only a faithful guardian of the brand when it comes to storylines, but it's more than adept at creating a true blockbuster release too. Roll on its eventual home entertainment release, most likely to drop in the first half of 2018.
---
---
Meanwhile, as we noted here last week, the boutique label business is proving to be not only lucrative, but it continues to wow critics too – as one notable industry journalist said last week, "It feels like we're deep into a new age of physical home media boom, and it's a premium age for sure". And more plaudits were given to some of those imprints this week as Home Cinema Choice unveiled its awards issue, praising many of the labels we cover week in week out. Chief among those this year, and an operation whose track record over this year, its first full year of trading, has been impeccable. For Powerhouse Films' Indicator series won the prestigious Label Of The Year award, one that has been picked up by the likes of Arrow Video in the past. Commenting on its success here and in other year-end polls, the company's John Morrissey said: "We're thrilled to be the recipient of Home Cinema Choice's Label of the Year award. As huge fans of the many incredible UK Blu-ray publishing titans, it's incredibly humbling. It's been a busy year for us, and, as we look forward our 2018 line-up, we're excited to bring a wider selection of exciting and important films to enthusiastic film fans."
Just time to preview one of the key Boxing Day releases, as Altitude releases Shot Killer, a film that it is pitching as somewhere between TV series Prison Break and The Shawshank Redemption. Here's the company's Adam Eldrett on the release. He said: "First and foremost it's just a great film! Beautifully crafted around Coster Waldau's character, a genuine family man who makes a terrible mistake and goes down the rabbit hole of the American justice system. It has some echoes of The Shawshank Redemption and a great supporting cast including Jon Bernthal from The Walking Dead. Both have been supportive throughout our PR campaign with some great interview & feature coverage and we have seen some strong reviews since the limited theatrical release on December 15." He continued: "We have also supported Shot Caller with some outdoor advertising across London Underground alongside national press and targeted online ads. The film is out now across a range of digital services and will be available on physical from Boxing Day, we have already seen socially just how much love there is for the film and have seen awareness rising exponentially from this positive word of mouth over the last few weeks."
---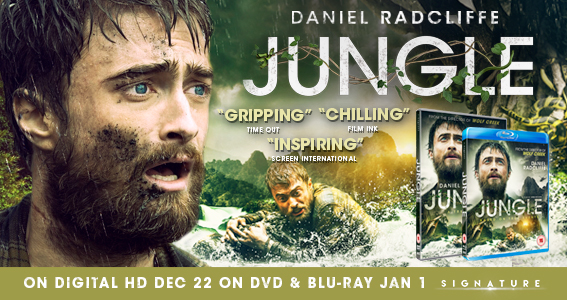 ---
This arrived one morning, it was, er, early, man…
Incoming from Mr Jackson…
Here we go again, apparently…
And here we go again, with a further eight…
To subscribe to The Raygun newsletter, please email

info@theraygun.co.uk
with subscribe in the subject matter
To unsubscribe, email

info@theraygun.co.uk

with unsubscribe in the subject
For editorial or advertising queries, contact

tim@theraygun.co.uk