Flint's mayor has declared a state of emergency due to problems with the city's water system caused by using water from the Flint River, saying the city needs more federal help.
Karen Weaver announced the declaration Monday night and said the move intends to help raise awareness of continuing problems. She said damage to children caused by lead exposure is irreversible and the city will need to spend more on special education and mental health services as a result.
"I am requesting that all things be done necessary to address this state of emergency declaration, effective immediately," Weaver told the City Council.
Exposure to lead can cause behavior problems and learning disabilities in young children.
Genesee County earlier declared a public health emergency. Officials have told Flint residents not to drink unfiltered tap water.
Flint switched from Detroit's water system last year to Flint River water in a cost-cutting move while under state emergency financial management. The Flint River was supposed to be an interim source until the city could join a new system getting water from Lake Huron.
But residents complained about the taste, smell and appearance of the water. Officials maintained the water met safety standards, but children were found to have elevated levels of lead in their blood and it was determined that corrosive river water was drawing lead from aging pipes.
Flint returned to Detroit's system in October.
Weaver was elected in November, unseating the incumbent mayor who led the city during the public health emergency and blamed state and federal agencies for the water problems. Weaver had promised while campaigning to issue an emergency declaration.
City Council members were divided about what the declaration will mean, The Flint Journal reported. Councilman Scott Kincaid said it's needed to seek more aid, noting, "We have to prove ... that we need resources."
County commissioners will consider Weaver's declaration at a Jan. 4 meeting. She needs approval from county and state officials before possibly getting aid from the federal government.
Flint Councilman Josh Freeman said he doesn't want residents to expect immediate help with the city's water infrastructure, including lead service lines, because of the declaration. He said it doesn't fix the problem.
"We need to find a way to actually fix the problem," Freeman said.
Pure Water Gazette Fair Use Statement
Lead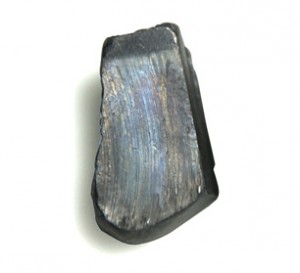 ---
Lead's EPA Maximum Contaminant Level Goal is 0.015 mg/L (15 parts per billion).
Lead is a toxic metal that was regularly used in a wide range of household and industrial products throughout much of the last century, and found in plumbing and service lines until the EPA established a lead ban in 1986.
Lead rarely occurs naturally in water. When found, it is usually a result of industrial, smelting or mining wastes, or from corrosion of plumbing.
Health Effects of Lead
Lead is toxic to all humans, but the risk of lead poisoning is highest in children and pregnant women. Children absorb 30-75%, adults only 11 percent.
The EPA lists several symptoms associated with acute lead poisoning:
---

Lead can cause a variety of adverse health effects when people are exposed to it at levels above the action level [15 parts per billion] for relatively short periods of time. These effects may include interference with red blood cell chemistry, delays in normal physical and mental development in babies and young children, slight deficits in the attention span, hearing, and learning abilities of children, and slight increases in the blood pressure of some adults.

---
The agency also warns that lead is a potential carcinogen, and can lead to kidney disease or stroke with long term exposure.
Water Treatment for Lead
Lead can be treated with ion exchange (water softeners) or reverse osmosis. It can also be treated by removing the source, or through corrosion control methods in pipes, including: pH and alkalinity adjustment; calcium adjustment; silica or phosphate-based corrosion inhibition. Point of use filters containing special lead-removal resins or KDF 55 are also very effective for providing lead-free drinking water.
Sources: EPA, Water Technology Magazine Volume 31, Issue 8 - August 2008. Photo: images-of-elements.com
Reprinted here from the Water Treatment Issues section of the main Pure Water Products website. The section features concise information about scores of water treatment problems.
Has your water been tested for perfluorooctanoic acid? Probably Not.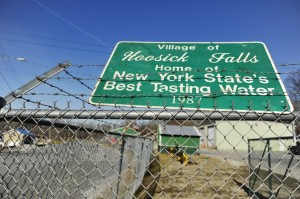 An article from the Hoosick Falls, NY Times Union starts like this:
The U.S. Environmental Protection Agency issued a statement in November 2015 warning residents in Hoosick Falls not to drink or cook with village water because of elevated levels of a toxic chemical found in the public water system last year.
In response, the village's mayor has reversed his position, and adopted the EPA's recommendation.
The man-made chemical, perfluorooctanoic acid, or "PFOA," was used since the 1940s to manufacture industrial and household products such as non-stick coatings and heat-resistant wiring, including at a factory near the village water treatment plant. The chemical was discovered in the village water system last year by a private citizen, Michael Hickey, whose father, John, died of kidney cancer in 2013. PFOA has been linked to kidney and testicular cancer, as well as thyroid diseases and other serious health problems.
The EPA's public statement was issued four days after a Times Union story reported that the state Health Department and village leaders, including Mayor David B. Borge, downplayed the health risks of PFOA in the water supply, and declined to warn people not to drink it. The story reported that many village residents, including a longtime family physician in Hoosick Falls, Dr. Marcus E. Martinez, suspected that high cancer rates and other extraordinary health problems in the village's population may be the result of the contaminated water.
"While the EPA continues to gather information and assess the Hoosick Falls water contamination, it recommends that people not drink the water from the Hoosick Falls public water supply or use it for cooking," the EPA's statement said. The agency's statement said it does not believe that showering or bathing in the water poses a risk for unsafe exposure to PFOA.
Perfluorinated Chemicals (PFCs) are a group of manufactured chemicals used in a wide range of industries and commercial products. The two most common PFCs are perfluorooctanoic acid (also known as PFOA or C8) and perfluorooctane sulfonate (PFOS). PFCs have been in use since the 1940s to make products that are water-, oil-, fire-, stain- or grease-resistant—products like Teflon®, non-stick cookware, stain-resistant carpeting and fire-extinguishing foams.
PFCs are among a group of chemicals that the EPA has labelled "emerging contaminants"—chemicals that may pose or are percieved to pose a threat to human health or the environment. PFCs are of concern because:
They break down slowly in the environment and move about readily in air.
They have been detected in surface water in cities throughout the U.S.
They have been detected in the blood of as many as 98% of Americans.
Once in the body they tend to stay there for a long period of time, about 4 years.
They have been shown to cause developmental and other health effects in laboratory animals.
In the late 1990s it was discovered that PFOS was present in the blood of a vast majority of the American population. The EPA met with 3M, the primary manufacturer, who agreed to phase out manufacturing of the chemical and to cease production by the year 2002. PFOA underwent a similar phase-out through an EPA "Stewardship Program" of major manufacturers that should see most emissions and use reduced significantly by the year 2015.
Human exposure may occur through diet, inhalation, or use of products containing the chemicals. The EPA reports that "fish and fishery products" appear to be a primary source.
As the Hoosick Falls article indicates, C8 and PFOA can also enter your body through drinking contaminated water.
The revelation that PFOA has long contaminated the water of Hoosick Falls clearly indicates that chemicals may be in water supplies without the knowledge of those who drink the water. PFOQ is one of literally hundreds of thousands of unregulated chemicals that are in use throughout the country.
It only makes sense to protect yourself with a point of use water filtration system whether or not there is evidence of chemical contamination.
The EPA, by the way, recommends carbon filtration or reverse osmosis as the best home treatments for PFOA.
Read the full Hoosick Falls report in the Times Union.
More about PFCs on the Pure Water Products contaminants page.