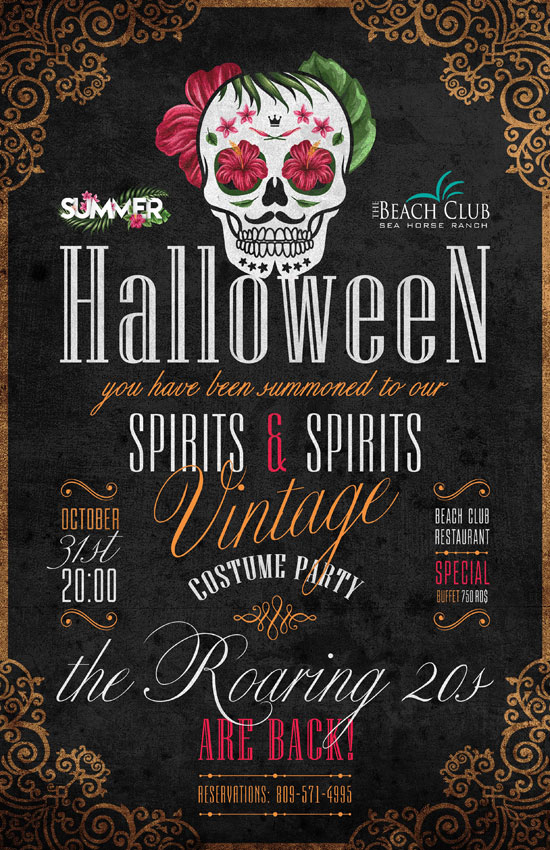 Sea Horse Ranch continues our annual tradition of welcoming the community to join us for trick-or-treating and a party at The Beach Club. A festive family affair, children ages 13 and under, accompanied by a parent or care taker, are welcome for an early evening of fun and excitement.
On Halloween, Saturday October 31st, beginning at 3:30pm Sea Horse Ranch welcomes trick or treaters, with route maps of candy-friendly homes provided at the main entrance.
Later on Halloween evening, The Beach Club is hosting a party beginning at 7pm. for a Hallows` Eve Vintage Party, Co-Hosted with Summer Events Creative Agency. Attire: Costumes preferable. Halloween inspired, Roaring 20's theme. Buffet option available $750 pesos, p/p tax including a special "Spirits & Spirits" cocktail menu. For reservations call The Beach Club at 809-571-4995.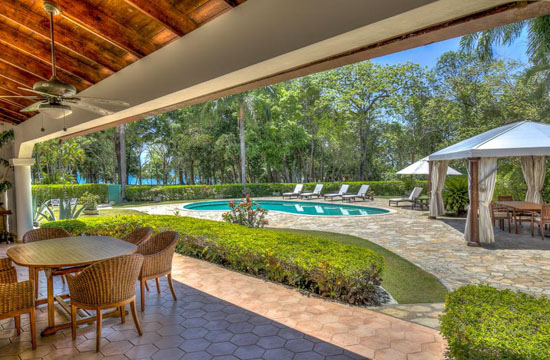 The holiday season is a special time of year at Sea Horse Ranch, full of wonderful events that include special dinners for Christmas and New Year's Eve, and the Equestrian Center celebrates with an annual dress parade and ceremony.
Villa My Way is one of the top choices available for rent during the holiday season. This hacienda style villa is extremely well located for both ocean view and close proximity to The Beach Club restaurant and ocean side pools.
The villa enjoys outdoor living at its finest, with every single living space relishing an ocean view and breeze; from the living room, kitchen/dining room to the three bedrooms including one enormous master suite with attached office.
This classic Sea Horse Ranch villa has all of the modern amenities you would expect, and is perfect sharing with friends and family for a luxury vacation. ‬
---
Dominican Republic Jazz Festival, Nov. 4-8, 2015, VIP Tickets Available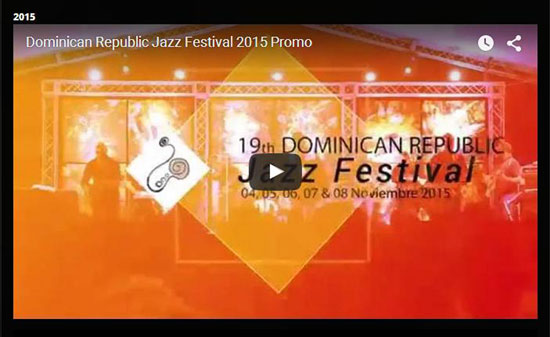 VIP Tickets – Dominican Republic Jazz Festival and Sea Horse Ranch Fall Savings! Sea Horse Ranch is offering a 15% discount for all villa rentals in the month of November. Make your getaway plans and appreciate extra savings.
The Dominican Republic Jazz Festival, November 4-8, 2015, is known for its legendary performers and seaside locale with its mix of tropical climate, Caribbean culture and Latin take on the international jazz scene. Sea Horse Ranch has been a proud sponsor of the Festival since the very first event held in 1993. The festival will once again enjoy an all-star, GRAMMY Award winning line-up with internationally acclaimed musicians such as John Patitucci, David Sanchez and Pedro Martinez, among other stellar performers.
VIP tickets to the islands major cultural affair, the Dominican Republic Jazz Festival, are complimentary for reservations of four adults on a minimum stay of four days. Enjoy distinct beverages and special seating at the musical event of the season, courtesy of Sea Horse Ranch. VIP Tickets are also available for purchase for $150 usd per person, with all proceeds benefitting FEDUJAZZ, the non-profit music foundation providing free music education for youth of the Dominican Republic.
---
Featured Property – Villa Jardin Pariaso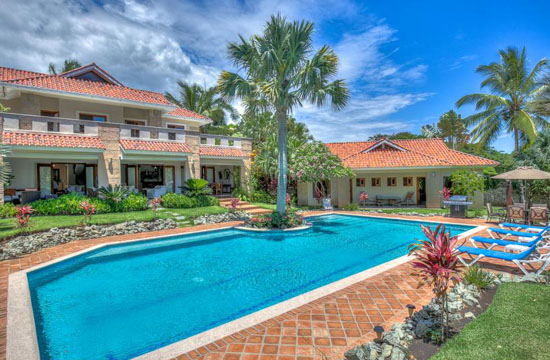 Offering exclusive luxury in the Dominican Republic, Sea Horse Ranch on the north coast is among the best private villa resorts on the island, featuring vacation home rentals with private pools, stunning views and superior amenities.
Villa Jardin Pariaso is a modern Mediterranean-inspired villa in a prime location near The Beach Club restaurant, ocean and seaside swimming pools. A large terrace features a tropical lounge with comfortable furnishings to relax by the pool.
The layout of Villa Pariaso is designed for rental privacy with two bedrooms upstairs and two bedrooms downstairs, all with ensuite bathrooms, cedar closets and televisions. Upstairs rooms each have a king bed, while one downstairs guest room has two full beds, and one offers a queen bed. Tropical design, a state of the art Italian kitchen, and spacious common areas and gardens make Villa Jardin Paraiso a choice Caribbean getaway.