AshGPS: Firmware, Software Update Notification
for Ashtech, Magellan Professional, Thales Navigation
Monday 16 April 2012
New Releases: MM100,PM100,PM200 Service Layer
ADL Firmware for PM500,PM800,PF800
New FAQ's for previous releases
Carlson Survey and Civil Training

Note: I am working on updating the complete firmware and software list at www.ashgps.com. The current listing is not complete. I will drop you a note when it is fully updated.  Thanks...Mark
New GNSS Service Layer 1.5.4 for
ProMark 100, ProMark 200 and MobileMapper 100
A new GNSS Service Layer for these devices:
ProMark 100
ProMark 200
MobileMapper 100
has been released. Here is a direct link to the CAB file
You may want to refer to this FAQ for information on how to install this new service layer:
New ADL Firmware (V2280) for PM500, PM800, PF800
If you have an ADL radio, internal or external, used with any of these devices:
ProMark 500, ProMark800, ProFlex 800
there may be new firmware (V2280) for your system. Check this folder:
for updates.
New FAQ's for previously released software:
Carlson Survey / Carlson Civil Training May 2-3 in Denver CO
Carlson Survey / Civil is the desktop companion tool for FAST Survey field software. A two day training is available in Denver Colorado May 2 and 3, 2012.
Additional Information is available:
If you have any Ashtech questions, don't hesitate to email them to me. I will do my best to get you an answer. 
Hopefully you will continue to find these notifications a valuable resource, however if this message has found you in error, you can use the link at the bottom of this message to get off the list (really, it does work.) 
There is a complete list of all of the past notifications [ here ]. If you know of anyone with Ashtech equipment who might benefit from these update notifications you can add them to this list with this link: [ Add or Delete a user ]. 
Good survey and mapping to you all! Mark Silver,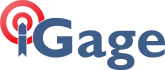 iGage Mapping Corporation, 1545 S 1100 E, Salt Lake City UTAH USA

www.igage.com
 ; +1 801-412-0011