SOLID AS A ROCK
RINGING THE CHANGELING
CHAN'S STILL THE MAN
THE YARDIE-STICK
ARROW VIDEO-BACKED KICKS OFF…
BAD MEANS GOOD FOR SIGNATURE
HALLOWEEN COMES EARLY THIS YEAR…
…AS RAVERS LOOK FOR UK DEAL
ARROW IMPRINT ENJOYS HIGH PROFILE
A GHOST OF A CHANCE
NETWORK'S NEW LINE
STUDIOCANAL HAS FINGERS IN PIE
HURRICANE FORCE FROM KALEIDOSCOPE
THE MAGUS TOUCH
DODGY DEALER JAILED…
…AND ANOTHER HAS TO COUGH UP
QUOTE OF THE WEEK
AT THE MOVIES
TRAILERS OF THE WEEK
---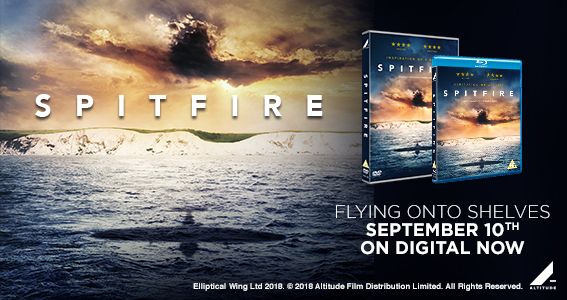 ---
If you can't read this newsletter or see the ads, please click here
It Was A Good Week For… Horror fans and boutiqie labels…
It Was A Bad Week For… Dodgy device sellers, jailed and fined…
The Rock, aka Dwayne Johnson, is as big as it gets when it comes to both theatrical and home entertainment and the star has further cemented his credentials this week with the release of Rampage, his latest hugely enjoyable effects heavy romp. The Warner title has made its debut at number one in the Official Charts Company's midweek bulletin, after selling some 52,000 units in its first few days on sale. Next up from the superstar is Skyscraper, dated this week for November 19 via Universal. Elsewhere in the midweeks, Truth Or Dare is a new entry at number 10, ahead of the Helen Mirren starrer The Leisure Seeker at number 17. Further down, The Lost City Of Gold is at number 24 and a new take on The Little Mermaid at number 38.
It's been a big week for independent labels and revitalised classic VHS fare, with Second Sight leading the way. Its gorgeous looking set of the George C Scott starring psychological horror cum thriller The Changeling is a new entry in the midweeks at number 18, no mean feat for a film that made its name as a rental title in the early 1980s during the first wave of the video boom. The label deserves plaudits for what is a superlative set, with a newly-designed sleeve, poster, CD soundtrack and Blu-ray of the title, complete with new extras. Second Sight's Chris Holden said: "We couldn't be happier with the week one performance of The Changeling, sales have continued strongly throughout the week and we're getting a lot of very positive feedback. As other Indies in this sector will testify, a lot of work goes into these kind of releases so very rewarding to see it pay off."
Also performing well in this week's chart is a double bill from Eureka featuring another VHS classic, or rather a brace of them, in the shape of Police Story and Police Story 2, both starring the legend that is Jackie Chan. He's remained a home entertainment legend through its history, with hits on VHS, DVD and now with these Eureka releases, Blu-ray too. It has followed The Changeling into the Official Charts Company's midweek listing, sitting at number 22 at the midway stage. Commenting on its success, Eureka's Marcus Garwood said: "We are absolutely delighted with the customer response to our Jackie Chan Police Story release. For martial arts and action film fans it's a set which not only looks great when you hold it in your hand (thanks to some superb slipcase and cover art) but its absolutely jam packed with extensive extras (Including Police Story: The Japanese Cut, which makes its UK debut as part of our set). For Eureka and Jackie Chan fans the excitement continues with City Hunter and Project A set to deliver further knockout blows in the coming months alongside our trio of horror titles for the Halloween period - Monkey Shines, Night Of The Creeps and Troll Complete Collection."
---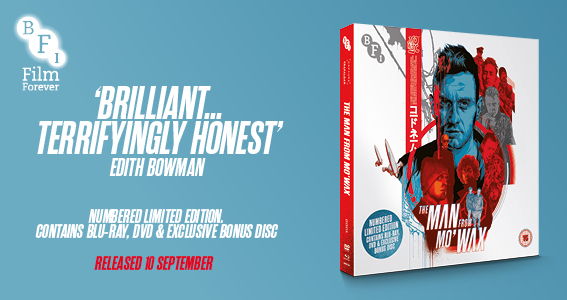 ---
Hottest ticket of the week – so hot even we couldn't nab one – was for the premiere of Idris Elba's directorial debut, Yardie. The film, based on the 90s novel that was required reading on its publication– the Studocanal release has earned itself acres of publicity and even turned up on the BBCs London news on TV, such is the pull of Elba and the London-based Jamaican gangster tale, aided further by the continued rumours about Elba and his potential to be a future James Bond. Commenting on the film ad the publicity surrounding it, Studiocanal's Olivia Dean said: "BFI Southbank was the place to be on Tuesday evening as the yellow carpet heralded the world premiere of Idris Elba's directorial debut Yardie. The film received a rapturous reception amongst guests as they were taken on protagonist D's (Aml Ameen) journey from 1970s Kingston, Jamaica to 1980s Hackney. A delicate path is trodden, on which D must choose between the righteous, his childhood sweetheart (Shantol Jackson) and the damned, epitomised by a fantastic turn form Stephen Graham as gangster Rico. Releasing in cinemas next Friday (August 31), the next week will see Yardie's theatrical campaign in full swing with bold outdoor, AV assets that complement the evocative soundtrack and some extra special activity at the forthcoming Notting Hill Carnival."
And so, horror fans everywhere were converging on Leicester Square for Arrow Video FrightFest, the boutique label supported five-day event that we at The Raygun have long been writing about and reporting. And the proceedings kicked off with, among other things, Bad Samaritan, the Signature title due on home entertainment formats on October 8 and given a profile raising premiere at this year's horror festival. As we've long noted, it's the perfect launchpad for titles (you can see here and here) and the reaction bodes well for the release. As Signature's Claire Loewenthal said: "Friday marks the PVOD release of David Tennant's thriller, Bad Samaritan having received its UK premiere at FrightFest's opening night on Thursday. Being compared by critics to 90s cult hits such as American Psycho, The Silence of the Lambs and Cape Fear, the film centres on a small-time crook who stumbles upon a sadistic serial killer, played by Tennant. Best described by Signature's Emilie Barra as a 'down-and-dirty, twisty genre bender', the film is receiving a limited theatrical play backed by a nationwide, cast supported media campaign ahead of its DVD bow in October."
Still with Arrow Video FrightFest and, as ever, Halloween came early, although this year even more so. For the original, seminal slasher is celebrating its 40th anniversary this year, with the franchise set to return to screens in an all new iteration and loads more activity (sumptuous soundtrack issues of the fourth and fifth instalments of the franchise from our pals at Death Waltz are out now on vinyl) is going on. The film is getting a special theatrical issue ahead of, further down the line, a Lionsgate released special edition. More on this later, but the restored version aired at Arrow Video FrightFest to a rapturous crowd as part of what organisers said is set to be another record-breaking year. The organisation's Ian Rattray said: "With 70 odd films in this years line up we have the most diverse line up ever had and fans have responded in record numbers reenforcing the Arrow FrightFest's position and the premiere event of its kind in the UK."
As the features linked to above noted, it's also an important testing ground for titles too, with acquisitions executives are also hanging around, looking for potential goodies to pick up. With the market for DTV and limited release horror titles increasingly tough to work, the ready-made approval that comes with a successful title could make all the difference. Take, if you will, The Ravers. The title, which focuses on a group of partygoers who head to a rave in a deserted warehouse only to find it has a hidden past that turns them into maniacs (we've been a few of those in the past, to be honest) Paul McEvoy, FrightFest co-director said: "We are absolutely delighted to be World Premiering Bernhard Pucher's high octane, insanity filled film RAVERS at FrightFest. A terrific cast and a pounding soundtrack add to the club chaos and violent mayhem that explodes onscreen." Director Bernhard Pucher added: "Premiering at FrightFest is both an honour and one of the most exciting things I've done in my career. I can't wait to share the film with people and I hope they have as much fun watching it as it was for me to make it!"
---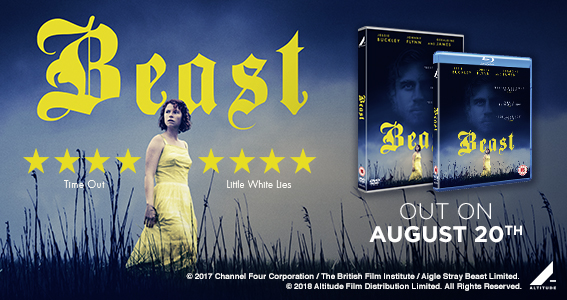 ---
More on FrightFest next week on the newsletter once the dust (and blood, guts and gore) has settled, but it was good to see Arrow Video's sponsorship working out so nicely, certainly across social media, and the event itself, where the imprint had a huge profile, horror fans couldn't move for its omnipresent branding. Giving its initial thoughts on the branding, the label's Mike Hewitt said: "Arrow Video FrightFest kicked off in style last night and we're thrilled to be back at the newly refurbished Empire, especially as this year's headline sponsors. The cinema digital screen branding looks incredible, and there's a buzzing audience looking forward to a full five days of outstanding genre films, building to a climax of our film Climax on Monday (in cinemas September 21). Swing by and pick up a bargain at the Arrow Video stall in the foyer all weekend."
Also set to enjoy a high profile at Arrow Video FrightFest and with a keenly timed release to follow, is Lionsgate's Ghost Stories, due on stores on Monday. It's based on the Olivier Award-nominated, terrifying stage show. It boasts a cast featuring plenty of familiar faces (Martin Freeman and Paul Whitehouse among them) as well as long-time FrightFest collaborator Andy Nyman. Nyman himself, alongside Jeremy Dyson, will even be doing a live commentary to the film on Sunday evening, alongside further FF activity. Commenting on the release, the company's Beth Hall said: "Carrying on from the hugely engaging theatrical campaign, we are targeting both fans of horror and of the cast, utilising the rave reviews and attention-grabbing creatives across TV, VOD, Online and Print. Stand-out activity included an experiential taste-along screening for influencers and journalists in partnership with Conjurer's Kitchen, with a pre-show illusionist and Ghost Stories-themed terrifying edible 'treats' to enjoy throughout the film! Furthermore, FrightFest activity kicks off this Sunday, with a screening and live audio commentary from filmmakers Andy Nyman and Jeremy Dyson, plus flyering activity all weekend. We have also invested in exclusive extras to feature on the Blu-ray and EST versions –including an hilarious featurette with the cast and filmmakers interpreting Rorschach ink blots - driving ownership across all platforms. Exclusive paper-based assets are also available in the Blu-ray, including a striking alternative poster by horror artist Graham Humphreys."
---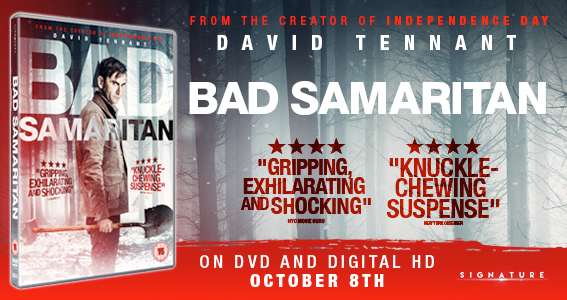 ---
One independent label working hard at restoring classic titles is Network, which has a brace of goodies out for the first time ever on Blu-ray on Monday August 27. Death Line is a British classic which blends arthouse and slasher, folk horror and urban, city weirdness. Starring Donald Pleasence and Christopher Lee, it follows strange goings on on London's underground, where tunnel workers have turned feral and even cannibal. It has been restored, as Network said, in a process involving "careful grain management, both automated and manual removal of film dirt and damage, and correction of major instability, warping and density fluctuations" and includes additional materials and a full booklet. Alongside this comes Assault, another gritty and more extreme classic Brit tale, starring Frank Finlay as a detective, this too has been extensively restored. Commenting on the titles, Network's Tim Beddows said: "We've spent a lot of time over the last year revisiting our vast catalogue and setting out a long term HD restoration release strategy. Projects recently completed include a stunning restoration of the original Captain Scarlet, and these new restorations of Death Line and Assault, both from the original 35mm negatives, are the beginning of a feature film programme. Remastering and restoration is a rapidly growing part of the business and a natural bolt on to our technical studio, which, in turn, exists to service our prolific release schedule. It's understated but we're making our mark producing pictures that will be circulation for a lifetime."
Connoisseurs of the art of titling films should be enamoured with the rather fantastic name for one of Monday's big releases in the shape of the wonderfully named – deep breath now – The Guernsey Literary and Potato Peel Pie Society, arriving on DVD and Blu-ray courtesy of Studiocanal hot on the heels of its one-week EST window. Here's Studiocanal's Olivia Dean on the release She said: "Delightful, charming, classy and heart-warming, the story is based on the best-selling novel by the same name. It centres around Juliet Ashton, played by Lily James, an aspiring author who comes across the society and heads to Guernsey wanting to know more about life under Nazi occupation. A dangerous mystery and romance unfolds showcasing great performances from a stellar cast including Michael Huisman, Jessica Brown Findlay, Matthew Good, Katherine Parkinson, Tom Courtenay and Penelope Wilton. Retail set-up is looking strong and we're supporting the release with a national media campaign across TV, upmarket press and impactful online placements that showcase the cast and story. In addition we have promotions with James White soft drinks, Moshulu Shoes, Bloom flowers and Tastecard with instore POS and online placements. Book clubs and grassroots fans of the novel have been key for the film, and so we're working hard with a range of book influencers as well as The Reading Agency to ensure we reach this demographic. Visit Guernsey have also been fantastically supportive of the film and are running their own above the line campaign to complement our release, comprising TV, a Mail online takeover and statement outdoor at Southampton airport and Guernsey harbour."
Also out on Monday is another acclaimed title, Tully, arriving from Paramount via Universal on DVD, with a glowing set of reviews. The film, starring Charlize Theron, comes from the same stable as the likes of Juno and Young Adult, the latter also starring Theron, and is a dark as you like black comedy about the ups and downs of motherhood. Commenting on the release, Universal's Alicia Cho said: "It was great to work on a film that had such a strong and prestigious pedigree behind it. Charlize Theron is amazing in the main role and I think viewers will easily relate and love the honesty and raw humour that this film delivers. A must-see, especially for mums!"
---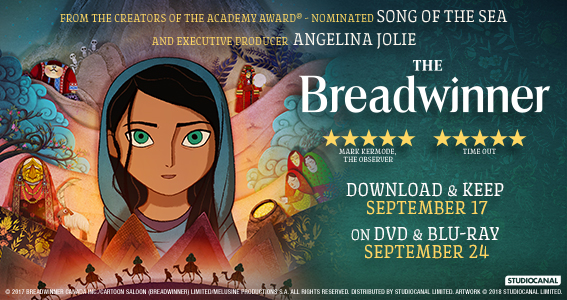 ---
After a flurry of activity recently, including its acquisition of Icon and its catalogue, Kaleidoscope is set to embark on a fevered period of activity, offering up, in Q4, one of the independent's busiest and biggest release schedules ever. It is also beginning a partnership with Rakuten and its new Rakuten Cinema imprint, offering up premium vod, day and date releases, available in cinemas and via Rakuten's digital service at the same time. The first release under this banner is due on September 7 in the shape of Hurricane. It's a groundbreaking release not just for the partnership between Kaleidoscope and Rakuten, but also because of the marketing, which sees the former targeting not just mainstream UK cinemagoers, but bespoke Polish audiences too (the film tells the true story of a Polish-manned fighter squadron flying out of the UK during the Battle of Britain). Kaleidoscope has been involved with the project from an early stage through to its three-tiered theatrical strategy (widespread previews on September 2, a premiere on September 4 and the release across 75 screens three days later. Kaleidoscope's commercial director Adam Sergeant said: "We have two weeks of TV, significant national print, nationwide outdoor including train stations and London Underground, and significant digital and mobile activity going up over the next week or so. PR is also great, with support from cast including Iwan Rheon, Milo Gibson and the King of Polish Cinema, Marcin Dorocinski, plus numerous partnerships with military and Air Force bodies, including The RAF Museum at Hendon, The RAF Benevolent Fund, Help For Heroes, The Chelsea Pensioners, The Polish Cultural Institute and more. We also have a dedicated grass roots campaign underway to specifically target Polish markets, which includes print and digital advertising in a range of the UKs top Polish publications, plus we've recruited a very well connected Polish market specialist, who's day job is as a business envoy to the Polish government – you can imagine he knows a lot of influential people! As an aside, this is also the first campaign we've run domestically in more than one language – all output has been produced in English and Polish. An exciting first for us." Sergeant added: "This is an exciting one for us for several reasons – firstly it's one of (if not the biggest so far) the UK's biggest PVOD day and date releases, secondly, it's with a film we've been involved in since script and financing, and thirdly, it's with our new partners Rakuten Cinema, who are launching in the UK and Hurricane is its debut feature! It also comes at a really exciting time for us, as we enter a new phase of growth, with the best quality released schedule we've ever had moving forward into Q4 and beyond."
One week after former Arrow acquisitions director Tom Stewart outlined his plans for a new project (see last week's newsletter here), the former marketing director at the company Jon Sadler, who similarly left as the company shifted its strategy and priorities, has this week revealed his next project. The industry veteran, who boasts retail and sales experience alongside his impeccable track record of marketing films across all formats and throughout the time the industry has been shifting, stretching back from VHS to Blu-ray and vod, as well as theatrical in all its forms and with all different kinds of windows and release strategies, has set up his own marketing and consultancy company. Magus Marketing is offering expert advice and solutions for film-makers, producers, distributors, sales agents agencies and more, taking in all aspects of film and TV marketing and distribution, advising on the best routes to market, as well as how best to reach the right audience and in what format. Magus will further help and aid them to get their product on to shelves, screens and in cinemas around the country, building on innovative strategies he has developed, most recently at Arrow. He said: "After working in the industry for nearly 30 years, I have accumulated a great deal of experience, especially having worked across so many different areas, including retail and wholesale buying, studio and independent distribution marketing and acquisitions, as well as working agency-side in various capacities, all affording me rare insights into so many aspects of the industry. It is evident to me that film-makers and producers need a great deal of assistance in navigating all aspects of modern distribution, and I intend to offer advice, support and consultancy to anyone seeking to maximise their content in the current market. Magus Marketing can also act as a virtual agency, managing all aspects of film marketing and distribution, utilising a fantastic network of individuals and agencies." Sadler told The Raygun: "I've worked across all platforms and I've come straight from working at the coal-face of releasing product, so I can help people find the best way to reach audiences in this fast-changing market." Aiming to offer a friendly service, he's already set up the website and is blogging about the dynamic marketplace over here www.magusmarketing.co.uk.
---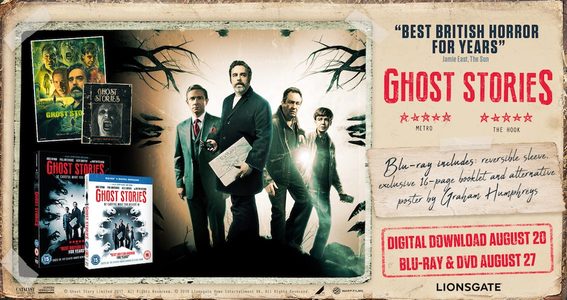 ---
The clampdown on sellers of illegal set-top boxes, modified Kodi boxes and the likes, enabling consumers to watch Sky film channels and more without paying, continues apace. One of the latest to fall victim to it is Warren Gleave of Burnley, Lancs, sentenced to 16 months in jail after a prosecution brought together with the help of Sky. He admitted offences under the Fraud Act after earning more than £200,000 from the sale of illegal devices over a five year period and was sentenced at Burnley Crown Court. Sky head of litigation Matthew Hibbert said: "This case sends a clear message that piracy, in whatever form it takes, is illegal, and the repercussions for engaging in it can be severe. Legal expert at Sky's lawyers Mishcon de Reya said: "More than ever, those who are illegally engaging in piracy are in jeopardy of being detected, prosecuted and convicted. Private prosecutions are being used increasingly by rights holders, which means it is no longer just the police and other state authorities investigating and prosecuting these crimes. Private prosecutions are instrumental in cases such as this, where those who break IP law and commit fraud can be held to account."
Meanwhile, in Scotland, a man selling similarly dodgy devices and pirate-friendly kit to enable consumers to get around paying for Sky, other channels and films, has been fined a whopping £50,000 for flogging gear through Facebook. Luke Skinner had to pay the sum in damages at a hearing of the Court of Session in Edinburgh. Website Torrent Freak reported: "Skinner, a resident of Burntisland, sold pre-loaded Openbox VX and VX2 boxes on the social media network, as well as access to IPTV subscriptions. These allowed his customers to access unauthorised Sky channels for £35 per year, or £75/£85 for a two year deal with the box included." Sky's head of litigation Matthew Hibbert said: "Those who infringe copyrighted content do so at their own risk. This case is another example of the heavy price people who facilitate piracy can pay."
---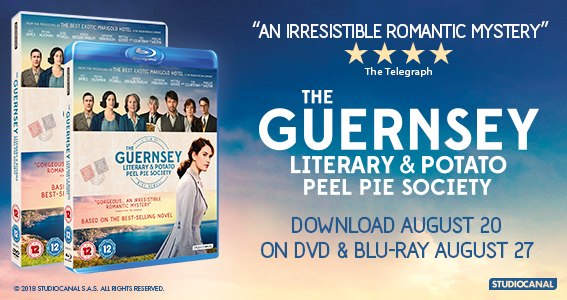 ---
"I want to address one of the most vibrant and interconnected ecosystems in human history. That, of course, is the internet. And as we meet, the healthy and vibrant internet that we all want is in serious jeopardy. The crescendo is rising within our ecosystem. The message is getting louder by the day: Internet platforms must bear responsibility. And they must do more to address the harms that, wittingly or not, they facilitate. Online platforms could increase their voluntary efforts to work with those affected to curb abuse of their services. Or perhaps Congress could recalibrate the online immunities to more explicitly require proactive steps as a condition of those protections. Online piracy is also the proverbial canary in a coal mine. The same pervasive theft that my industry faces is part of a continuum of toxic developments that harm all of us in this ecosystem – consumers, creators, and commercial operators alike."If we want to bring back the internet we all want, it's better to work together than cut each other off at the knees. There are too many online windows broken and left unfixed for us to do anything but take collective action – and take it now."
MPAA chief Charles Rivkin tying in online piracy with wider Internet problems such as fake news, election interference, politics, threats, Internet hate crimes and much more.
Disney's latest, and rather unique take on Winnie the Pooh, in the form of live action outing Christopher Robin, made its debut in the UK box office top 10 after taking more than £2.5 million in its opening frame. Other new entries included The Equalizer 2 with just short of £2 million, and The Festival with more than £1.4 million…
James Bond has dominated the news agenda over the past seven days, as news emerged at director Danny Boyle has exited the project over that old chestnut "creative differences". Numerous reports and stories have followed in its wake, with the whole world and his wife speculating as to who would replace him and the reasons for his departure. Seems as if Boyle and the Broccoli empire behind production outfit Eon had opposing views as to 007's direction, with Daniel Craig also weighing in. Now it seems as if the film might not make its autumn/winter 2019 release date and may go back as far as 2020… Stay tuned for more and more coverage…
It's not even hit these shores yet – although its success un the US means that it's been pulled forward in the schedule – but Warner is already planning a sequel to its hit US comedy Crazy Rich Asians. The film has scored big in the US and offers up a different kind of cast rather than the standard white middle class, boasting the UK's Gemma Chan among its talent. And now director Jon M Chu has signed up again to work on a sequel…
Moe Top Gun sequel business, and the cast keeps on growing – latest to join Tom Cruise and the rest of the gang in this eagerly awaited but long-gestating sequel include Jon Hamm and Ed Harris. If it keeps growing at this rate expect a cast of thousands…
This gets better and better…
You're on The Raygun newsletter mailing list, which has been running for eight years, because you requested it, have been recommended to us or sent us emails. You can unsubscribe at any time, if you're daft, using the link elsewhere or by emailing as below. But of course, you don't want to do that, do you? We don't share your information with anyone else, we don't like cookies and we're the good guys. We care because you do…
To subscribe to The Raygun newsletter, please email
info@theraygun.co.uk
with subscribe in the subject matter
To unsubscribe, email

info@theraygun.co.uk

with unsubscribe in the subject
For editorial or advertising queries, contact

tim@theraygun.co.uk