Lots of action this week at the Capitol as bill in the House and Senate pass through to other chambers. Here is a few bills that are of interest to Tea Party supporters.
House Bill 1062, which would allow teachers and administrators to carry a handgun into any elementary or secondary school if that person has completed a basic police academy for reserve deputies and if the board of education has adopted a policy authorizing teachers and administrators to carry a handgun. The bill passed the House 62-28 and is headed for the Senate.
House Bill 1489 modernizes the method by which Oklahomans apply for concealed carry permits by allowing for online applications. The bill authored by Rep. Mike Ritze is designed to relieve the backlog of concealed-carry applications and speed up processing time. The bill passed the House 62-28 and is headed for the Senate.
House Bill 1558, which would allow a person licensed pursuant to the Oklahoma Self-Defense Act to carry a weapon on public transportation. The bill passed the House 72-12 and is headed for the Senate.
House Bill 1909, co-authored by state Rep. John Bennett, would require able-bodied recipients ages 18 to 50, who are not disabled or raising a child, to perform at least 20 hours of work activities as a condition of receiving food stamps. Those work requirements come from the 1996 Welfare Reform Law. Currently able-bodied individuals do not have to fulfill work requirements due to waivers handed out by the federal government. This bill would order the Oklahoma Department of Human Services to no longer seek those work requirement waivers. The bill passed the House 86-11 and is headed for the Senate.
House Bill 2020, which would create the Oklahoma Safe Schools Handgun Licensing Act and would direct CLEET to establish training standards and curriculum for teachers and school personnel. Any teacher or school personnel who complete the training requirements would be authorized to carry a handgun anywhere in the state. The bill passed the House 83-7 and is headed for the Senate.
House Bill 2021 would create the Firearms Freedom Act, which would allow firearms that are manufactured and remain in the state of Oklahoma to be free of any federal laws, taxation or regulation. These Oklahoma-manufactured firearms would be required to be clearly marked "Made in Oklahoma." This bill is nearly identical to the Senator Brogdon bill that passed the House and Senate in 2010 but was vetoed by Governor Brad Henry. The bill was supported by the OCA and had it not been for the John Birch Society and Charlie Meadows the bill would have passed easily in 2011 along with the other bills that were vetoed by Henry. The bill passed the House on a 79 -12 vote with 10 House members being too cowardly to vote.
NAYS: 12
Cannaday (D) Hoskin (D) McDaniel, J. (D) Sherrer (D)
Cox(R) Kouplen (D) McPeak (D) Virgin (D)
Floyd (D) Matthews (D) Shelton (D) Williams (D)
EXCUSED: 10
Brown (D) DeWitt (R) Morrissette (D) Trebilcock (R)
Condit (D) Glenn (D) Ownbey (R) Coody (R)
Hamilton (R) Scott (D)
House Bill 2221, which would provide that a property owner, tenant, employer, place of worship or business entity could prohibit the carrying of a concealed or unconcealed firearm on the property. The bill would also require the owner or tenant of any building or property that prohibits the carrying of weapon to post signs on or about the property stating the prohibition and it would also exempt, business, and property owners or tenants that do allow the carrying of a weapon from liability. The bill passed the House 96-0 and is headed for the Senate.
Governor Mary Fallin betrayed Oklahomans this week. House Bill 1556 was tabled by Speaker Shannon after being pressured by the Governor and her masters at the Oklahoma State Chamber of Commerce.
We next reached out to a reliable source who gave us a piece of information that they were not allowed to place into their publication by their editor. We verified this with one other source. It is the entire next paragraph.
When it came time to take questions from members of the press, not surprisingly, the very first question asked was in regards to privacy and civil liberties. At that time the Stephen McKeever made it crystal clear that they were not amenable to any statutory or even policy level changes that might protect the privacy rights of Oklahoman's.
McKeever was quite clear in his statements explaining that while it was not unreasonable to have some concerns about drones and privacy, he was opposed to any real efforts to secure our privacy rights for fear that it might hinder the drone industry in some way in our state.
Now it would appear that with a compliant Senate and House, our Governor has developed a bit of an Obama Complex about her. She likes to use Executive Orders also. She used this one
The growth of UAS has the potential for enormous good and economic benefit for all residents, introducing new capabilities simply not possible at present. As with any new technology, however, new capabilities come with the potential for abuse. The state of Oklahoma takes these issues and concerns seriously. We support calls for thoughtful and informed dialogue to address these concerns and for the industry to work with privacy advocates, policymakers and legislators to provide the necessary protections against misuse.

U.S. Senate Committee Bill Guts the 2nd Amendment,
Makes Private Gun Sales and Purchases Illegal
On March 12 and 14, the Senate Judiciary committee broke their oath of office with the passage of Sen. Charles Schumer's (D-N.Y.) S. 374, the "Fix Gun Checks Act of 2013"--which would criminalize virtually all private firearm sales, even temporary transfers--and Sen. Dianne Feinstein's (D-Calif.) S. 150, the "Assault Weapons Ban of 2013."
The debate on S. 150 caused a terse exchange between pro-Second Amendment Sen. Ted Cruz (R-Texas) and Feinstein. Sen. Cruz asked if it would be proper for Congress to determine which books are appropriate for citizens to read, or which persons could be exempted from Fourth Amendment protections, as she wants to do regarding Second Amendment rights. Feinstein become angry, refusing to answer the question.
These bills now await action by the full Senate. Senator Coburn is said to be trying to work out a compromise but he needs told to fight these two bills instead of trying to compromise.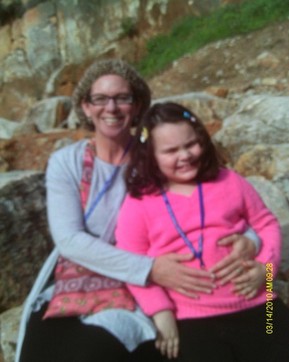 We found this story on the Blaze where they laid out her "crimes" against a local government that lead to her troubles. Seems that Mrs. Hart objected to her property tax valuation doubling in a down real estate market so she had the audacity to show up at a public tax dispute forum and protest by reading the Constitution and she compounded her "crime" by calling one of the appraisers a "pencil pusher". One of the tax officials responded by calling 911 and claiming that Hart threatened to return with a gun, a claim that he vigorously denies. She was charged with making terroristic threats and ordered to turn over her weapons or face high bail or no bail.
Mrs. Hart, her husband, and her 7 year old daughter had appeared at the Gloucester Community Center to dispute a tax re-evaluation that would almost double her taxes. Based on religious reasons she objected to have the home inspectors in her home when her husband wasn't present. Under the New Jersey Constitution the local tax officials claim they had the right to assume the value based upon her refusal to allow the inspectors into the building. A representative of Appraisal Systems Inc, the company hired by the state to conduct appraisals called for the Gloucester County tax assessor Robyn Glocker-Hammond who told Mrs. Hart to "Sit down and shut up", adding that she was there to enforce the law. Hammond started belittling Hart's husband and the argument escalated with an Appraisal Systems Inc employee advancing on Mrs. Hart like he was about to grab her. Hammond ordered her to leave the public forum and threatened to call the police.
Not content to have learned a lesson Dickson joined a group of misfits a few weeks later in once again calling for the State Coordinator to be fired from the campaign despite the damage it would have done the campaign, despite not having any valid complaints for firing the Ron Paul appointed official.
So it was little surprise in January when Steve Dickson announced his run for Oklahoma County GOP Chairman. He had rallied the craziest of the Ron Paul supporters around him despite coming in out of the blue with no history with the group but he did help in one perennial Ron Paul activist tradition: going against anyone that dared to try to organize to organize the Ron Paul activists. Did these activists know Steve Dickson? No, but he knew how to manipulate them, he knew what to say to gain their confidence. But let's take a look at Steve Dickson and see where he came from.
Dickson first shows up in 1992 working for Istook for Congress as a fundraiser and event planner for the Oklahoma City area. That earns him a legislative aid job with Ernest Istook when Istook wins the election. But Dickson doesn't stay very long; in fact he is gone in record time for a campaign staffer that should have been on the gravy train. Dickson shows up the very next January working on the Tim Pope for Congress Campaign but once again Dickson doesn't last very long, four months later he has been cut loose again. Now that election had a crowded field, went through the primary, into a runoff, so the Pope campaign was still running up till August. To say that Dickson left the Pope campaign under suspicious circumstances is an understatement.
So there are plenty of questions surrounding Steven Dickson that need answered. Even if these records are for two men named Steven Dickson there is enough to make anyone pause before putting this man in a position of responsibility. But let's look at some of the people that he has as allies and supporters to get a better picture of his character..