CENTIPEDE STICKS THE BOOT IN
…AND GOES BACK TO THE FUTURE FOR AKIRA
CSI CONTINUES TO MAKE A SCENE
TRINITY FINDS THE RIGHT PLACE
REVOLVER APPOINTS STOCKLEY
LOVEFILM EXTENDS PS3 DEAL
RELEASE OF THE WEEK: MEET MONICA VELOUR
---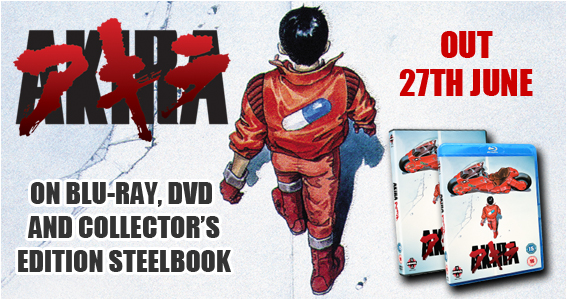 ---
It Was A Good Week For..
.
eOne, celebrating the success of Gnomeo, and Manga, also celebrating…
It's Been A Bad Week For…

Best Buy, revealing some bigger than expected losses (conversely, we were in there last weekend and found their customer service excellent…
The public's appetite for both animated titles shows no sign of waning, as eOne proved last week, with its impressive seven day performance for Gnomeo & Juliet. The homegrown hit took top spot in both the official video chart and in the iTunes chart too, shifting what the company said was a "phenomenal" first week total of 191,000 units. It's the company's seventh number one and highlights its growing stature. Head of sales and marketing Matt Brightwell said: "We are delighted with the success of Gnomeo & Juliet which underlines the strength of our releases this year. The week one result delivered a pleasing conversion and we look forward to establishing strong sales in the weeks and months to come. Gnomeo & Juliet is just one of the highlights in our ever growing catalogue, and we are delighted eOne offers market leading new release and campaign opportunities." Senior product manager Sayoko Tietz added: " We are absolutely thrilled that, following its theatrical success, Gnomeo & Juliet continued to perform through to the home entertainment release. We want to thank all retailers who supported us to deliver our biggest week one outside the Twilight franchise."
The fallout from the BBFC's decision to refuse to grant a certificate to The Human Centipede 2 has continued into this week. There's been a flurry of media activity, with director Tom Six appearing in press and on radio to jUstify his film and criticise the BBFC's decision, not least its detailed statement that revealed much of the film's plot. More importantly, perhaps, rights-holder Bounty Films and its UK distribution partner Eureka has announced its intention to appeal the decision. In another lengthy statement, the pair jointly further criticised the BBFC's statement, saying the level of detail was not only inconsistent with other decisions but that it "may be prejudicial to our forthcoming appeal". They said they were "disappointed" with the decision and, while respecting the board's authority, strongly disagreed with the decision. Confirming their appeal, the pair stated: " Classifying and rating product allows the public to make an informed choice about the art and media they wish to consume. Censoring or preventing the public from obtaining material that has not been proven to be harmful or obscene, is indefensible in principle and is often counterproductive in practice. Through their chosen course of action, the BBFC have ensured that the awareness of this film is now greater than it would otherwise have been." For the full Eureka and Bounty statement, and the BBFC's original decision, see our website. And to listen to Tom Six (we've been saying "schpoiler" in a Dutch accent ever since), click here, it's right near the start…
Also on the website, there's been loads of activity this week. It takes in our regular columns, such as our round-up of home entertainment press activity and our correspondent Alex Kidd's reports from assorted screenings, a new contribution to our irregular My Inspiration feature, views on the recent MCM Expo and more. Click for more

www.theraygun.co.uk
---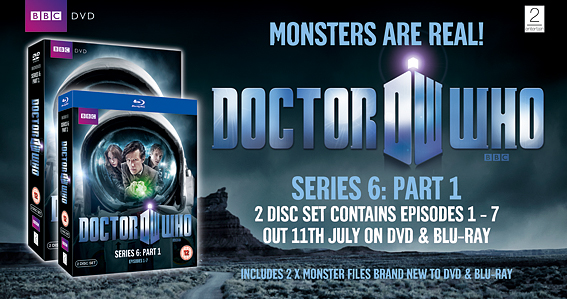 ---
To London's Phonica record store, or rather, Vinyl Factory venue downstairs, to celebrate 20 years of Manga Entertainment. The label marked its birthday in style, with live music from, among others, Akira The Don, DJs, sushi, ace sake-based cocktails and a lot more. It was a great venue, and had a distinctly old school feel to it, not least in that the ever-friendly label invited a host of its contemporaries, meaning there was an industry-wide presence there.
The celebrations will continue with the first ever Blu-ray release for the film that started it all, Akira. Due out on June 27, the film set the benchmark for Japanese anime and introduced a whole generation to the delights of the genre. Little did what was then known as Island World Communications, a Chris Blackwell-owned operation, realise what it was spawning when it released the film all those years ago. But it soon became apparent how big this phenomenon could be and, before long, a new imprint was born and, soon after, a clutch of other labels followed in its wake. Manga's Akira release is now set to introduce a whole new generation of fans to the genre. Marketing for the title will include a nationwide theatrical campaign kicking off today at the Barbican and continuing until the end of July in association with Picturehouse Cinemas and Culture Shock. Akira along with Ghost In The Shell and Legend Of The Overfiend will be part of the Watch Me Move exhibition celebrating 150 years of animation. And, in something of an industry first, Manga has teamed up with the SyFy channel to premier Akira in HD a week on Saturday, with the broadcast of the English dubbed version at 10pm and then a follow-up HD broadcast on July 1 with the Japanese language version and subtitles. TV spots will run on SyFy during and around the transmission. There'll also be heavy press support, with ads in Empire and Total Film as well as game, film and sci-fi press. Online activity as part of what Manga is calling a "hefty online spend" will include expandable leader boards, takeovers and roadblocks appearing across the Gorilla Nation and Imagine Publishing network of games, anime, movie, sci-fi and comics sites. Manga's Jerome Mazandarani said: "By the end of June every British fanboy and fangirl would have been hit with the Akira message at least twice. The Akira collector's edition Steelbook combi pack will be Manga's biggest ever pre-order title closely followed by Evangelion 2.22 Collector's combi pack, which is out on Monday. All in all, the next six weeks will be owned by Manga via its excellent specialist retail partners. It is also worthwhile crediting a huge part of our pre-order success story to the impact of Twitter and Facebook in driving early sales to Amazon, The Hut Group, Play and HMV.com. MangaUK is quickly becoming an industry leader in the implementation of social media strategy and we are continuing to see our community grow online by over 100 new followers a week. It is a particularly exciting time in Manga's history and the team and I are very happy to be a part of it."
And it's good to see that through its celebrations, Manga is not forgetting its philanthropic side. The company has already raised some £27,000, through its own efforts and collaborations and support for other organisations and is now planning to give even more. Manga and the 20-strong Picturehouse chain of independent cinemas are planning to give half of the proceeds of the July theatrical screenings of Akira to the Japan Society Tohoku Earthquake Relief Find.
---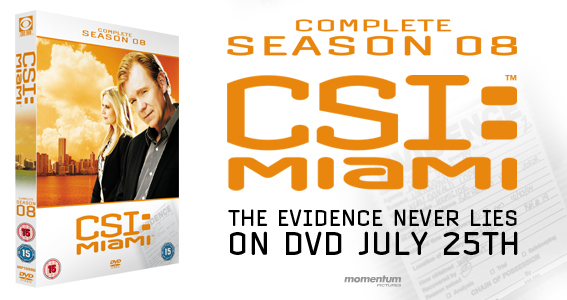 ---
For many of us in the industry, The Raygun included, London's Scala Cinema was, in the days before a fully formed retail video industry, one of the key venues where we got our film education. And now, some 20 years after the King's Cross venue shut its doors, its pivotal role is being celebrated with a film season, Scala Forever. The event, organised by the Roxy Bar And Screen, will see classic Scala films, many of which are now DVD and Blu-ray staples, being aired at venues across London, and also boasts the involvement of London's burgeoning film club scene, including DVD-friendly organisations (and Raygun subscribers) such as Midnight Movies and The Duke Mitchell, the latter jointly run by Raygun contributor Alex Kidd. There'll be talks, screenings, double bills and all-nighters (the venue was famed for these, we at The Raygun were regular attendees), parties and much more for the event, which runs from August 13 through to a closing night airing of A Clockwork Orange (the screening of which hastened its eventual demise) on October 2.
One of the cinemas playing host to the Scala Forever event is the Prince Charles Cinema, just off Leicester Square. And ahead of this, the venue is helping to push Momentum's forthcoming Hobo With A Shotgun. The film came out of one of the trailers featured in Grindhouse, and Momentum, with the support of the Prince Charles Cinema, is doing something similar. "With the upcoming release of Hobo we are trying to bring the film to a full circle and we are now running our own poster and trailer competition," explained Momentum's Adam Eldrett. "The Prince Charles Cinema will be the flagship site for the theatrical release on July 15 and it is heavily pushing the competition through its website. We will also be pushing it through our facebook page and our new Hobo hub site (see here for more)." Shortlisted entrants will see their posters displayed in an exhibition in the cinema and the winning trailer will be shown before screenings of Hobo at the PCC. The film itself is released on Blu-ray and DVD on August 1.
Also from Momentum: July sees the next release from the CSI brand and what is proving to be one of the most popular branches of the franchise. CSI Miami is certainly the highest rated among female viewers, and the brand is still the most popular TB show in the world. The July 25 release is the eighth season of the programme, and Momentum will be supporting it with TV advertising across both Five and Five US. Momentum's Adam Eldrett said: "We are utilising our CSI database of core fans to ensure all are aware of the next release, newsletters go out to our long list of established fans.
ThCSI does still pick up new fans but with Miami now in its eighth season, Vegas at 11 and New York at seven, we are making sure existing fans are fully aware of the releases."
---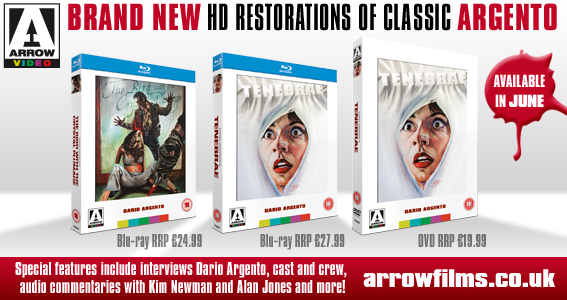 ---
It's been another busy week in the acquisitions market, with UK distributors and labels picking up a number of different titles. The expanding and ambitious Trinity has picked up the UK rights to Cannes hit This Must Be The Place, which stars Sean Penn as a former rock star on a mission to find a former Nazi. It joins a slate that includes the Audrey Tautou starrer Beautiful Lies, Oscar-nominated Incendices and Philip Seymour Hoffman's directorial debut Jack Goes Boating. This Must Be The Place is due to be released at cinemas in 2012. Trinity co-director Robin Grbich said: "We're proud to have acquired such a distinct and unique film. It was impossible for us to resist the combination of Sean Penn's incredible performance and the flair and authority with which Paolo Sorrentino directs."
Also on the acquisitions trail, documentary specialist Dogwoof has inked a deal to release Tabloid, the latest film from the grandaddy of the genre, Errol Morris. As Dogwoof's Andy Whittaker said: "Dogwoof loves Errol Morris, and this film, Tabloid, is the most we have laughed at for a long time. Whoever says documentaries are worthy and boring should watch this film. And we have not even got to the dog cloning…" It will be released at the end of the year at cinemas, with DVD fue in 2012. It comes as the company celebrated the news that another of its forthcoming titles, The Interrupters, had won a special jury award at the Sheffield Documentary Festival. That title is due at cinemas in August, with DVD later in the year. The company's forthcoming slate includes graffiti title Bomb It, due on DVD on July 25, and the eagerly awaited newspaper documentary, Page One: Inside The New York Times, at cinemas in September.
And lastly, Lionsgate has picked up a trip of wildly different titles from Nu Image for UK release. These include romantic comedy The Big Wedding, which stars Robert De Niro, Diane Keaton, Amanda Seyfried and Katherine Heigl, thriller The Paperboy, starring Zac Efron, Matthew McConaughey and Sofia Vargera, and the self-explanatory The Texas Chainsaw Massacre 3D…
---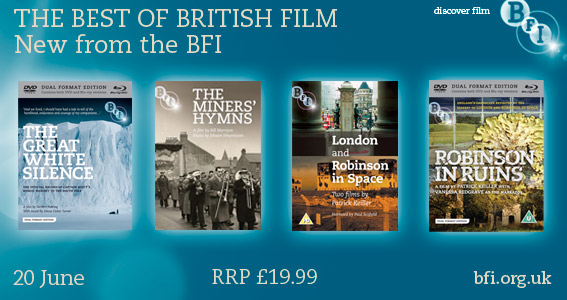 ---
Some interesting forthcoming promotional activity from Peccadillo Pictures for its British indie flick Break My Fall. The title, due in cinemas in July ahead of DVD release in September, is set around east London's painfully trendy party scene. And to mark the release it has organised a special event at the Rough Trade record shop just off Brick Lane in the heart of Shoreditch. The shop features in the film, and the event is also being jointly hosted by key label Domino Records and Publishing company, home to, among others, Arctic Monkeys, Franz Ferdinand, Queens of the Stone Age and The Kills. The cast and crew will be in attendance, there'll also be a Q&A and goody bags will be handed out to attendees. The team at Peccadillo said: "We are really pleased to be teaming up with Rough Trade and Domino Publishing to bring this quirky Brit flick to UK cinemas/ A big special thank-you to the cinemas who will be playing the film and allowing variation to the summer blockbuster season." The event takes place on July 14. See more on the film, including its trailer, here.
Some recruitment news now, and the ever-growing Revolver label, currently celebrating the impressive performance of its cricket doc Fire In Babylon and looking forward to the release of Brit urban comedy Anuvahood, has appointed Gemma Stockley to the role of head of DVD sales. The former Warner and Paramount national account manager has most recently been overseeing high street and wholesale accounts as well as Asda in the grocery sector for Warner. Revolver's director of sales Stephen Staniland said: "Gemma's wealth of experience will help us explore new avenues and revenue streams as the company continues to expand with both acquired and self-produced titles."
And over at Warner, the company has promoted Deborah Lincoln to the post of senior vice president, corporate communications, international. She will oversee all corporate press activities outside the US and will be based in London. Susan Fleishman, executive vp, wordlwide corporate communications, said: "In just four years, Deb has done a great job in establishing our first dedicated corporate communications office in Europe where she and her team have delivered some real innovations in the way we work; some of which are now regular practices in our territories all over the world. With her new expanded role, she will be able to bring her strategic communications talents to help us to increase our support to our international businesses."
We'll end, as we did last week, with news of LOVEFiLM's continued march into Germany. The company has this week extended its deal with Sony into the territory, and its service will now be streamed through PS3 players in the territory. Chief executive Simon Calvert said: "The extension of our partnership with Sony beyond the UK is a significant move in expanding our digital home entertainment service internationally. PS3 already has a strong customer base in Germany who will now be able to benefit from our vast collection of titles that can be streamed directly to their living rooms. Expanding the digital service in Germany is the latest step in our strategy to make LOVEFiLM available on as many devices as possible and give our members the opportunity to watch anytime, anywhere, anyhow."
---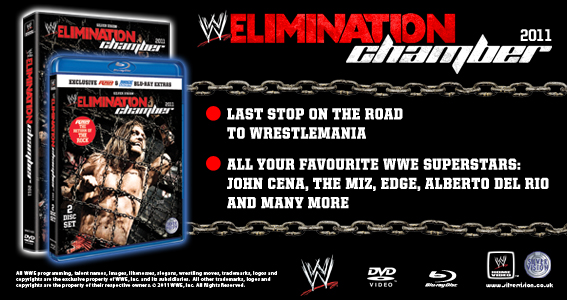 ---
"[This] represents another important milestone in securing the financial stability of the group. It has been a very tough and long journey. The banks have always been pretty supportive."
HMV supremo Simon Fox after the retailer secured its refinancing deal with banks.
Next week sees Kim Cattrall arriving in the UK to support Anchor Bay's June 27 release of Meet Monica Velour. The S*x And The City star (asterisked not because we've gone all coy, but for firewall reasons) plays a former adult film star who's down on her luck but is idolised by a teenage boy who has trouble making friends. Anchor Bay's Thom Leaman said: "We're delighted and honoured here at Anchor Bay to be welcoming Kim Cattrall to these shores next week to spearhead our release of Meet Monica Velour. Kim will be working her socks off whilst here doing everything from delivering a lecture and showing the film at the Oxford Union, to appearing on Graham Norton, BBC Breakfast and numerous other PR spots, and of course making an appearance at the UK premiere of the film at Edinburgh International Film Festival. This will be backed up by a female skewing above the line campaign, but really the film offers something for everyone and quite frankly is a perfect early summer movie distraction."
The latest DreamWorks animated release, via Paramount, is Kung Fu Panda 2, which kicked its way to the top of the UK box office with more than £6 million in its opening weekend (well, taking into account previews, more like opening week). The Hangover Part II, at £26 million, has now easily bested its predecessor, while X-Men: First Class has passed the £10 million barrier and Pirates Of The Caribbean is now approaching £30 million. New entries included Honey 2 (more than £500,000) and Mother's Day (nearly £100,000), while keep an eye on Senna, which has now passed the £1 million mark.
So, you're looking for an actor to play the part of Jack Reacher, star of an ongoing book franchise about a 17 or 18 stone, 6'5" former cop turned lonesome drifter for what could be an equally lucrative film franchise… Who you gonna call? Diminutive star Tom Cruise? Yup, that same Tom Cruise who while still being one of Hollywood's biggest draws, is hardly the loftiest guy in town. Paramount is developing the series and is said to be in negotiations with Cruise for the lead role in the first adaptation from the 40 million plus selling 15 book series… We can't wait to see how they'll digitally enhance that one…
And more toy to film news, which seems to be the hot adaptation fare in Hollywood at the minute. The latest brand to be touted for a big screen outing is Hot Wheels, the Mattel car range. The toy company is said to be in talks with Warner-based production outfit Legendary Pictures. According to trade mag Variety, it will be more akin to Universal's Fast And Furious brand and aimed at an older audience.
TV news now, and it looks as if Darren Aronofsky will be heading to the small screen. The director, fresh off the success of Black Swan, is set to helm a pilot called Hobgoblin for HBO. It will tell the tale of a group of magicians, trickster and con artists using their skills to take on the Nazis in the Second World War. Sounds magic to us…
Here's the freshly cut UK trailer for Metrodome's excellent Stake Land…
New Harry Potter shenanigans…
The UK trailer for the excellent Troll Hunter, due from Momentum…
"Wait, wait, wait, stop. Is this another Muppet trailer parody?"
This is adding tens of thousands new views a day, yes, it's The Human Centipede 2 trailer…
We've mentioned Dogwoof and this title above, here's a clip:
To subscribe to

The Raygun newsletter, please email
info@theraygun.co.uk
with subscribe in the subject matter
To unsubscribe, email
info@theraygun.co.uk
with unsubscribe in the subject
For editorial or advertising queries, contact
tim@theraygun.co.uk