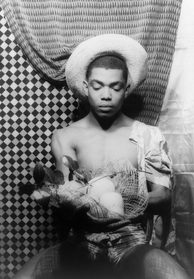 "Dance is for everybody. I believe that the dance came from the people and that it should always be delivered
back to the people."
— Alvin Ailey
(photographed by Carl Van Vechten, 1955)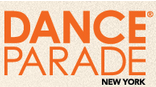 Team

Non Profit Board of Directors:
Erik Bryan Slavin (Chair)
Nicola Creary
Valerie Feit
Jerry Goldman
Mahayana Landowne
David Leventhal
Greg Miller
Philip Ribolow
Steering Commitee:
Greg Miller, Executive Director
Carlye Eckert, Education
Valerie Feit, Education
Michelle DeBlasi, Marketing
Jamila Holman, Festival Production
DJ McDonald, Curatorial
Mark Schmidt, Curatorial
Hal Lamster, Web
Donnie D'Amato, Web
Howard Gibbs-Hobgood, Volunteer Coordination
Rebecca Myles, Media
Audrey Ross, Media
Bianca Rodriguez, Finance Director
Natalya Grigoriev, Finance
Brian Austin, Creative
Jason Parrish, Creative
Chauncey Dandridge, Social Media
Honorary Committee:
(Power Team & Grand Marshals)
Garth Fagan
Kwikstep
Rokafella
Carmen de Lavallade
Robert Battle
Mary Verdi-Fletcher
Rekha Malhotra
Savion Glover
Jawolle Willa Jo Zollar
Hex Hector
Jacqulyn Buglisi
Baba Chuck Davis
Louie Vega
Ashley Tuttle
Elisa Monte
Bill Shannon
Trevor Hochman
Peter Zehren
Samir Bitar
Mel Alvarez
Jonathan Peters
Charles Reinhart
"Billy Elliot" (Joseph Harrington)
Kat Wildish
Amy Marshall
Jellybean Benitez
Elizabeth Zimmer
Ellenore Scott
Don Campbell "Campbellock"
Morocco (Carolina Varga Dinicu)
Luis Salgado
Luigi
Kool Herc
Danny Tenaglia
Djoniba Mouflet
Advisory Board:
Jeanne Fleming
David Katz
Teddie Kern
David Koren
Anil Kumar
Joseph McElroy
Fred Shequine
Tasha Blank
Sponsorship Team:
Greg Miller
John Dalton
Nikki Creary
Phil Ribolow
Parade Production:
Cristin Lafata
Erik Bryan Slavin
Gabriel Kutik
John Dalton
Dan Rosenstark
Daniel Kahn
Disco Mike Park
Bobby Speakerwire
Wandalynn Miftahi
Cheryl Gant
Phil Ribolow
Mekeshia Brown
Marjorie Liebman
Wandalynn Miftahi
Peter Vassilatos
Ollie Chase
Festival Production:
Jamila Holman (Chair)
DJ McDonald (Curatorial Chair)
Mark Schmidt (Curatorial Vice-Chair)
DJ Sweat
Shiela Jamison
Ben Vazquez
Ameca Holman
Bianca Rodriquez
Mango
Norman
Donnie D'Amato (Emcee, Main)
Shireen Dickson (Emcee, Family)
Educational Outreach
Carlye Eckert (Chair)
Valerie Feit
Caryn Cooper
Shireen Dickson
Leslie Pieters
Jamee Schliefer
Finance:
Bianca Rodriguez (Chair)
Natalya Grigoriev
Elizabeth Zaklama


Legal:
Victoria Behr
Carmen Casado
Jerry Goldman
David Leventhal
Paul Llewellyn
Kaye Scholer LLP
Marketing:
Greg Miller
Brian Austin
Jason Parrish
Hal Lamster
Amanda Alston
Luis Vargas
Lawrence Capici
Media & Promotions Team:
Rebecca Myles
Audrey Ross
Lawrence Capici
Chauncey Danridge
Shiela Jamison
Special thanks:

·New York City Mayor Bill de Blasio
·NYS Governor Andrew Cuomo
·Manhattan Borough President Gale Brewer
·City Council Member Rosie Mendez
·NYC Cultural Affairs Commissioner Tom Finkelpearl, Deputy Commissioner Eddie Torres, Assistant Commissioner Kathleen Hughes and Program Officer Stephanie LaFroscia

·NYC & Co Foundation
·NYPD Lt Christopher Cheng and Sgt Patrick McGuire
·NYC Department for the Aging
·New York State Council on the Arts
·Lower Manhattan Cultural Council
·NYC Parks & Recreation Director Claudia Pepe, District Supervisor Terese Flores, Mark Schultz and Deputy Director Venus Melo
·NYC Dept of Sanitation Superintendent Thomas Lincoln
·NYC Dept of Transportation Event Coordinator Ivory Henderson-Robb and G.I.S. / Events Coordinator Shuan Bruney
our 2016 Sponsors and Partners: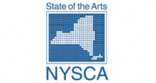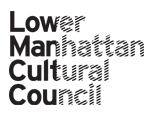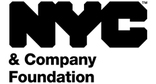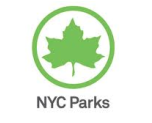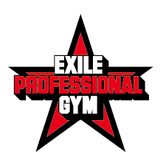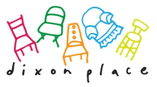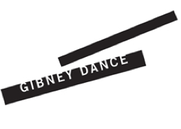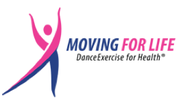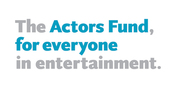 2017? Contact greg"at"danceparade.org
Support by getting a 2016 Commemorative T-Shirt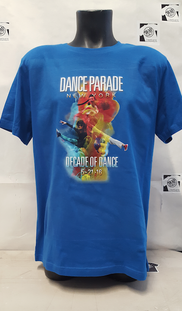 Just $20 plus
shipping and handling
Greetings!

Having heard from hundreds of you about your ideas for a 2017 theme, we finalized on "DANCE FOR PEACE!"  This will be a prayer for humanity amid unrest in the Middle East and violence here in the US to move together in 80 unique ways and as one joyous collective  of thousands.

And on that note, we are now opening registration for the 11th Annual Dance Parade and Festival happening Saturday May 20th 2017.  Dance Parade is a paticipatory event for EVERYONE!
Sign up today or join the "movers and shakers" who plan and support our parade, festival and education programs.

     Warmly,

 

      Greg Miller










Join thousands of dancers as we explode down Broadway in the heart of Manhattan, sashay through Union Square and leap across Saint Marks Place.

Once again our goal is to exceed 80 unique styles of dance and to be the world's largest display of cultural diversity. The theme "Dance for Peace" will set a positive and joyous tone as we unify through a common passion for dance.

 

Never seen before dance genres and choreography that highlight the human experience -- everything from Ballet to Breakdance, Two-step to Dub-Step and African to Zydeco--all in dazzling outfits, with live bands, djs and decorated floats.

Do you belong to a Modern dance company, Contra group, Salsa group, Ballet School or are an EDM DJ? 

Registering as a parade group

only costs $50 to get noticed by the 75,000 live audience members and to be eligible for our Community Engagement programs in which we hire performaning groups and teaching artists througout the year. Scholarships are available to waive the fee and there's no fee to apply to be on stage to perform at DanceFest.


 

 

"Dance For Peace"

 

 

Photo Credit Glenmore Marshall
What is your current role in Dance Parade, Inc? 
Not only are we planning for thousands to dance down Broadway, we're also gearing up for a 5 stage festival and are involved in productions and teaching programs throughout New York City. We organize it all with committees that are steered by monthly core team meetings, the first one kicks off in the West Village from 6 to 7:45pm.

To join, fill out the brief volunteer form here. 


 

 
This past year Dance Parade has presented dance residencies at 10 locations throughout all 5 NYC boroughs that all ended with participation in the 10th Annual Dance Parade and DanceFest. We look forward to offering the same programs for 2016/2017:





Ageless Action: 

Serving older Americans through the joy and movement of dance.  





Community Kinect:

Using dance to instill a lifelong enthusiasm for physical fitness.

 

Cultural Residencies: Multi-week residencies focusing on culturally specific dance forms.

Workshops and Performances: Single day performances for films, festivals & more!


 

 

Are you an older American in NYC?  Join Walter Perez at Hudson Guild Senior Center (119 9th Avenue at 18th Street, 10011) as he teaches FREE Salsa every Wednesday from September 14th through November 16th, 2-3pm!







 

 
In each issue of STEPS! we celebrate a unique dance style from the parade. In May of 2016, the Texas Aggie Wrangers from Texas A&M University popped up all day--they graced the parade with their bold moves, performed on the main stage at DanceFest, taught 100+ festival-goers how to 2step and got down with us at the After Party.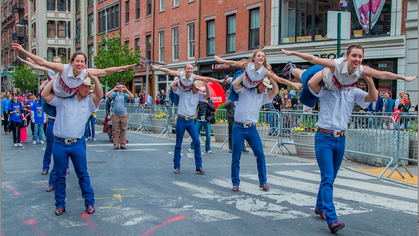 Texas Aggie Wranglers May 20, 2016; Photo Credit Peter Cai
Country dancing is informal. Because of cowboy boots, country western dance is more likely to feature a flat-footed glide with some heel and toe touches rather than a lot of "toe type" dancing. In addition to a quiet upper body, there is very little hip movement. Pumping of the hands, bouncing, and waddling are not encouraged.
Cowboy, or "country" waltz consists of gliding steps that are consistent with wearing cowboy boots, rather than "on the balls of the feet" quick steps of the classic version. Neither foot is lifted completely from the ground. Steps should be a light footed glide rather than a flat footed shuffle.
[Read More...]
If you danced your heart out, were enthralled by any one of the 155 performances, took a free dance lesson at DanceFest, or just love what we are about, we invite you to make a donation to pitch in to strengthen our community run municiple events and programs.  As a 501(c)(3) non-profit organization, we rely on generous donors to make our the Parade, Festival and Dance Education programs possible.

Click here to pitch in with a 100% tax-deductible donation--Any amount will help and we appreciate your support - Thank you so very much!