OFSTED coming? Is your website ready? ICTeachers can help!

ICTeachers has built and maintains almost a 100 school websites. We limit the number because we provide a maintenance service second to none.
Your site is built in html to make sure it is accessible and is always a bespoke design in discussion with Bob "the Builder" Hopcraft, himself an ex-head and SIP. After the site is built we then manage your site updating it as and when you want. Nobody can match our service all for a price of just £499 per year.
So if you have a site already that needs to be looked after or you need to start from scratch, contact me to book your site in before we reach our limit for the year.
New Major Online Safety Report by US Released
Terry Freedman writes, "At 148 pages it's quite a read but, astonishingly for an official report, engagingly written. It's full of the sort of common sense advice that makes you go "Of course"!", but backed up by
research
findings.
Although the committee's remit covered only the USA, it cites studies from other countries, such as the
UK
's
Byron Review
. Moreover, although the
evidence base
will be different between the USA and the UK, a number of things will be applicable here."
I was pleased to be able to contribute to the report in a small way. : )
Armed Forces Day - 26 JUNE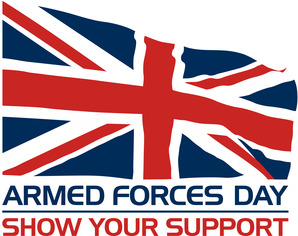 Show your support to Armed Forces Day by using our curriculum linked Assemblies

This year Armed Forces Day is on the 26th June. The day is an annual opportunity for the nation to show our support for the men and women who make up the Armed Forces community: from currently serving troops to Service families and from veterans to cadets.

Across the country people are getting involved: communities are holding local events and businesses are showing their support through promotional offers. Involve your school in supporting our nation's Armed Forces – past, present and future!

We have created two assemblies – one for a primary audience, and one for secondary. Each comes with comprehensive teacher's notes and extension activity ideas for taking part in further activities. Both assemblies have regional curriculum links available.

Visit www.armedforcesday.org.uk to download the resources now.

Laptops4Teachers - free entry to a laptop draw


On the icteachers.co.uk website you can sign up for laptops4teachers where they pull your name out of a virtual hat every month. In exchange you agree to open two emails a week from advertisers a week. Sounds reasonable I guess.

Link:

http//www.icteachers.co.uk




Family News

Well I've now left the National College and I'm on my tod! I'm doing ICTeachers for part of the week, phoning up schools who we do websites for and seeing if they are happy with the service, Fluffy Clouds Ltd the media buying company and working for WiredTrust the risk assessment company for companies who provide social interactive media for children and young people. John is still on course for going to Welbeck the MOD college, he's taking exams over the next few weeks, I'm really worried but he's so relaxed about them! Lizzie's moods swings this way and that but she's as lovely as ever and James went to gym class after school today dressed in a raggedy old t shirt and trousers that don't fit because he didn't take the right clothes. It would have been Fiona's dad's birthday last Saturday so they had a bbq, a sad time for her but seeing all the children together was lovely. Fathers day on Sunday and all of us who are dad's probably enjoyed the 10 minutes of fame, and those of us who have lost our dads or prehaps never knew them made it through the day.