FROM BLUE PLANET TO GREEN WORLD…
BBC'S LATEST MOST ECO-FRIENDLY EVER
…RETAILERS LINE UP OFFERS
OFFICIAL FILM CHART UPDATE
EUREKA UNVEILS REST OF Q1…
AT THE MOVIES
TWEET OF THE WEEK
TRAILERS OF THE WEEK
---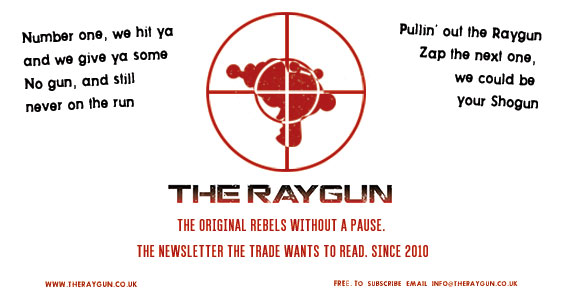 ---
If you can't read this newsletter or see the ads, please click here.
It was a good week for… The BBC's efforts with Seven Worlds One Planet deserve much credit…
It was a bad week for… The unsightly row over Blue Story, which despitre being pulled and then returned to cinemas has got lots of awareness for home entertainment…
Monday December 2 marks a momentous occasion for the business as BBC Studios releases David Attenborough's latest acclaimed series Seven Worlds One Planet. Not only is it a masterpiece series that offers up another slice of natural history wonders from the team that does it best, and addresses urgent climate change issues facing the planet, but it's also the greenest release our industry has ever seen. This means dropping the shrink wrap and using state of the art sustainable packaging. It's a first for BBC Studios and will be used on all its BBC Earth branded releases going forward, with the further introduction of similar packaging to the catalogue. It caps a lengthy campaign led by the BBC and its home entertainment director Lesley Johnson, working with the likes of BASE, to break new ground in terms of packaging.
Comment and further explanation on what the release constitutes comes from BBC Studios home entertainment director Lesley Johnson, who said: "After 18 months of education, consultation and collaboration from our manufacturing partners we are really pleased to be releasing Seven Worlds One Planet in the most sustainable and recyclable packaging ever. We have always used FSC certified card and paper, however this release is printed only with water based inks. We have removed the single use plastic shrink wrap, and the polypropylene Amaray case is itself recyclable and is made from 40 per cent recycled plastic. The main concerns from retail were around product protection, and security. We believe we have addressed these by the on pack communications about the removal of the shrink wrap, and we have committed to sharing the data around damage returns and consumer feedback. Our priorities are to reduce, reuse and recycle, we hope that by removing the throwaway element of this release consumers will want to keep the title on their shelf for many years to come. On the inside of the sleeve print we give clear consumer advice on the constituent materials and should the consumer want to recycle the discs themselves we have also provided information on how to do that. We hope consumers will understand why we are making these changes and will support our efforts to improve the sustainability of our physical product. We have made a commitment to keep improving and that starts with all our BBC Earth new releases product, and we will work through the catalogue as that is refreshed."
---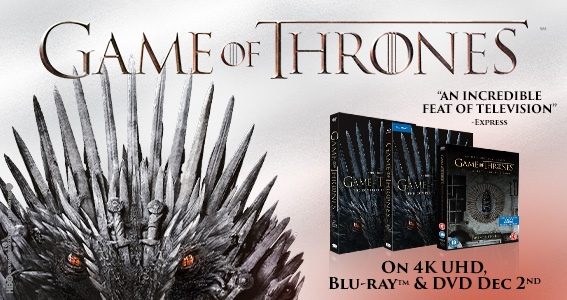 ---
This week saw Black Friday activity galore across the industry, with Amazon further reminding consumers of its status as "the home of Black Friday", and other homegrown retailers weighing in with their own offers. Chief among those was hmv's easy-to-understand offer aimed squarely at enthusiasts – giving 20 per cent off all Blu-rays and vinyl. This, coupled with ongoing offers at its hmv and FOPP stores, working with the likes of Arrow Video, made for busy in-store and social media activity. Over at Zavvi, its increased editorial activity, through its blogs (more on this on a forthcoming newsletter), saw it outlining its best offers to consumers through the site. As the blog here noted, "Black Friday is just around the corner and we have lined up some amazing deals for you to take advantage of in time for Christmas. Whether you are shopping for yourself or for someone else, we have offers to suit everyone which feature some of the hottest merchandise out there from the world of pop culture. It is time to get your wish list ready and to help, here is our guide to all of the best home entertainment offers which will be on Zavvi from Black Friday."
Over at Amazon, there were an impossible number of deals on offer. As a statement from the company itself noted: "All customers can buy movies and TV shows including Captain Marvel, Bohemian Rhapsody, Shazam! and Chernobyl with up to 40 per cent off and Prime customers can rent new-release movies for £1.99, including Avengers Endgame, X-Men Dark Phoenix, Men in Black International and The Hustle." It further added: "Moreover, shopping across the whole site is even easier with deals organised by the most-shopped-for interests. From TVs, Home Entertainment and Smart Home to Kids Toys, Video Games, Amazon Devices and more – customers can discover deals that they'll love even faster."
Over to the Official Film Chart and The Lion King has assumed the throne at the top of the chart, displacing the previous bestseller, Sony's latest Spider-Man, Far From Home. The highest new entry on the back of digital sales alone is Fast & Furious: Hobbs & Shaw. Frozen returns to the top 10 at number eight on the back of the sequel's theatrical bow and, hovering just outside the 10, are seasonal favourites Elf and The Grinch.
Back to Monday's releases, and the Fast and Furious franchise is one of the more notable theatrical and home entertainment phenomena of recent years, going from blockbuster to DTV and all the way back again across almost 20 years, nearly $5 billion in global box office receipts and scores of home entertainment sales. The latest instalment, a detour from the main storyline starring Dwayne The Rock Johnson and Jason Statham, Fast & Furious Presents Hobbs & Shaw, arrives in stores after a successful summer theatrical outing. It comes back with extras, including deleted and extended scenes, with an alternate opening on the Blu-ray. Universal is highlighting the extras through its marketing which includes outdoor, vod, social, programmatic digital, YouTube and print. The campaign is supported by PR. Commenting on the release, product manager Alicia Cho said: "What a blast! If you love the Fast and Furious movies, this is the film for you. Dwayne and Jason are an awesome duo and there are all the laughs and action that you would want and expect. A perfect wintry movie night in!" - Alicia Cho, Product Manager
And a reminder that the biggest TV phenomenon of the decade, Game Of Thrones, arrives in stores on Monday, with the release of the eighth and final season of the programme in assorted SKUs, with complete series releases alongside it. For more, you can see our Game Of Thrones special over here and by way of easing you in, here's a wonderful comment from Bran Stark, aka Isaac Hempstead Wright, from the Game Of Thrones Celebration event that launched the campaign for the physical release. He said: "I get asked a lot what it was like growing up on Game Of Thrones. I really don't know any different. It was a very surreal position that was like normality. I met these brilliant people, I worked in an adult word. There were all these things you don't think about when you're a 10 year old, Game Of Thrones really is like a family. There were these unique coincidences – the right time, right people, right roles, right crew. It just gelled. Relationships came out of it, I had these fantastic role models people to learn from. It was the best school you could go to. And I had the best character arc of anyone."
---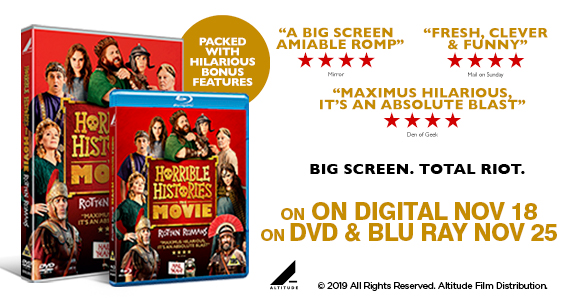 ---
Also arriving on Monday, and a world away from Game Of Thrones, is toy-based animated family outing Playmobil: The Movie, arriving from an increasingly family friendly Studiocanal. Commenting on the release, the company's Carys Gaskin said: "We may not have any dragons but we do have a T-Rex! With the release of Playmobil: The Movie on DVD, Blu-ray and EST coming up we've ramped up our campaign with TV spots, blanket digital coverage and social activity that began during the Black Friday run up and will continue throughout the Christmas holidays; while themed activity sheets go out to sites across the UK as well being featured in magazines and with competitions supported online. We're dropping merch with a variety of bloggers and journalists to maximise our coverage online and in Christmas gift guides and will be mentioned on Fun Kids Radio throughout next week. With bonus features and new artwork for the home ent release on a glossy embossed O-Ring plus a character sticker sheet inside we hope it will be a perfect gifting option for kids this Christmas! We'll also be gifting DVDs, toys and movie merch to the Evelina Children's Hospital to celebrate the release – possibly with an appearance from Rex Dasher himself! – to help spread some Christmas cheer."
Anti-Worlds, a new distribution outfit set up in partnership with Powerhouse, has unveiled its first three titles due on Blu-ray in February 2020. The distributor is aiming to bring "daring, innovative and controversial" titles to market, introducing titles that film enthusiasts and fans of genre- and taboo-breaking titles may not have heard of but are certain to enjoy. And in terms of the discs and attention to detail, quality and adding value to the package, Anti-Worlds is taking inspiration from sister label, Powerhouse's now established Indicator series. The three titles are Chained For Life, the second feature from Aaron Schimberg, a facially deformed director who draws on his own experiences in the story of a Hollywood star appearing in a horror film about deformities; controversial drama Holiday, about a drug dealer and his trophy girlfriend on a Turkish holiday that descends into violence, which has been passed uncut by the BBFC; and Relaxer, a film inspired by Bunuel about a younger brother lying on a sofa charged by his sibling with getting to level 256 of Pac-Man. Commenting on the three, Powerhouse's Sam Dunn said: "It's a real privilege to be bringing this trio of extraordinary films to Blu-ray. We're over the moon that our release of Holiday will be fully uncut - the BBFC's decision took some time, but we breathed a huge sigh of relief when we finally got the news. We're also delighted to have been able to work so closely with the three talented directors. In the case of Chained for Life and Relaxer, the sheer wealth of bonus materials they found for us (including entire feature films!) meant that we had no other option but to make both releases two-disc sets, with the second disc exclusive to the Limited Edition version only. Initial press and social media responses to this week's press release have been strong, and we look forward to hearing more reactions when folks eventually have the finished discs in their hands."
And more business from the first quarter of 2020, as Eureka has unveiled its line up for February and March (it had already revealed its titles for January. As you'd expect from the company with such diverse output, it really is an eclectic slate. Here's the company's Marcus Garwood to talk us through its titles. He said: "As Winter sets in we are already feeling a Spring in our step here at Eureka as we proudly announce our February and March releases. We kick off February with an edgy new horror from director Joe Begos called Bliss. Drawing comparisons to the films of Gaspar Noé (Irreversible, Climax) and Abel Ferrara (Driller Killer, The Addiction), Bliss is a blood-drenched voyage of drug-fuelled hysteria starring Dora Madison (Dexter, Friday Night Lights) and Rhys Wakefield (The Purge, True Detective) Bliss will be released in both a limited edition (encased in a silver laminate finish o'card slipcase and collector's booklet) and a standard edition on February 10. Seeing as it's February we are also delivering some vintage romantic drama as George Fitzmaurice's 1926 gem The Son of the Sheik makes its UK Blu-ray debut as part of the Masters of Cinema Series. Starring the silent screen's greatest lover Rudolph Valentino, it's what Valentines Day was made for. Back to brand new cinema next as Danish director Ulaa Salim's provocative debut feature Sons Of Denmark is released on our Montage Picture's imprint. With hints of Martin Scorsese and Jacques Audiard, director Ulaa Salim taps into a political climate that will feel all too familiar for audiences across Europe. An ambitious film that marks Salim out as a talent to keep an eye on.
February is completed in fine form as we present another rare treat from Multi Award-Winning Chinese Director King Hu (A Touch Of Zen, Legend Of The Mountain) making its UK Blu-ray and DVD debut as part of The Masters of Cinema Series. Packaged in beautiful o-card slipcase artwork Raining in the Mountain is an engaging and spiritual fable which was selected as one of the Best 100 Chinese motion pictures by the Hong Kong Film Awards in 2005."
On to March from Eureka, and Marcus Garwood continued talking us through March releases. He said: "Moving on into March and we are in like a lion with the four-act study of addiction and recrimination that is Sidney Lumet's Long Day's Journey into Night. Featuring an all-star cast of Oscar-winning and Oscar-nominated acting talent (Katharine Hepburn, Ralph Richardson, Jason Robards, Jr. and Dean Stockwell) Sidney Lumet's adaptation of Eugene O'Neill's famous stage play makes its UK debut as part of The Masters of Cinema Series. Donning our dancing shoes next as ragtime, jazz, swing, blues, and boogie woogie take centre stage for the UK debut 2k restoration and remaster of William Dieterle's stylish jazz chronicle Syncopation. Featuring jazz greats Benny Goodman, Charlie Barnet, Gene Krupa, Harry James, amongst others Syncopation has never looked and sounded better. Turn it up! Some 4k Buster Keaton restorations are next as three comedy classics make their UK debuts on Blu-ray as part of a limited edition three-film Masters of Cinema box set. The Navigator (1924), Seven Chances (1925) and Battling Butler (1926) make up this collector's edition set, along with a 60-page perfect bound book featuring new writing on all three films. These limited edition Buster Keaton sets always sell out incredibly fast, so you'd better get in quick with your pre-order! Talking of things selling out fast, that was certainly the case for the limited edition of High Noon we released back in September. For those of you who missed that sumptuous edition (complete with its 100-page book and hardbound slipcase) we have (due to continued public demand) decided to make a standard edition available. This standard edition may be minus all the Limited Edition's bells and whistles but the disc with its stunning 4k restoration and extras remains. Out like a lamb? Not a chance."
---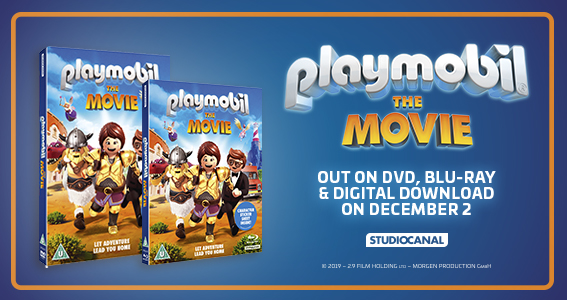 ---
Not content with allegedly causing some of the ructions that led to Mauricio Pochettino's departure from Spurs (relations between the former manager and the club became more strained, according to some reports, after cameras were installed in his office for an Amazon doc), Amazon's Prime service continues to make inroads into the increasingly popular sports documentary and series genre. Latest is Andy Murray, with the svod service this week revealing more about the documentary, Resurfacing. It's due to air exclusively on the service from November 29 and adds to its growing sporting roster – the following weekend sees Amazon Prime's first move into airing Premier League football. "This revealing documentary will take viewers on an emotional journey with Andy, giving them an inside look into the strength and determination of a true champion, as he fights his way back to the highest level of the sport after a near career-ending injury," said Martin Backlund, Head of Content for Amazon Prime Video, UK. "The documentary adds to the great collection of live sports and behind-the-scenes sports documentaries only available on Prime Video, including recent fan favourites All or Nothing: Manchester City, Inside Borussia Dortmund and El Corazón de Sergio Ramos."
In case you hadn't noticed it, music biopics are all the rage these days, on the back of the huge success of the likes of Bohemian Rhapsody and latterly Rocketman. And so it comes to pass that, after plans for music-based flicks such as one about the Bee Gees are on the way, here's news that some of those behind the Queen and Freddie Mercury one are planning one based on the life of Michael Jackson. That's right, the singer whose latter career and his reputation after his death have been dogged by allegations about his personal life. Which is a polite way of putting it, particularly given the most recent documentary about alleged abuse by the self-style King of Pop. But despite all this, GK Films is still working on a film about his life. As some older folk might say, where there's muck there's brass…
The Fugitive remake at Warner has moved up a gear with the appointment of Albert Hughes in the director's chair. He'd previously worked on Alpha and The Book Of Eli and will now be behind the camera for another retelling of the classic US TV series itself remade more than quarter of a century ago with Harrison Ford as the doctor wrongly accused of murder. More came with the news that Elizabeth Banks will both direct and star in Universal's Invisible Woman…
The next step in the Walking Dead series…
Here's that Sky ET ad everyone's been talking about…
You're on The Raygun newsletter mailing list, which has been running for eight years, because you requested it, have been recommended to us or sent us emails. You can unsubscribe at any time, if you're daft, using the link elsewhere or by emailing as below. But of course, you don't want to do that, do you? We don't share your information with anyone else, we don't like cookies and we're the good guys. We care because you do…
To subscribe to The Raygun newsletter, please email
info@theraygun.co.uk
with subscribe in the subject matter
To unsubscribe, email

info@theraygun.co.uk

with unsubscribe in the subject
For editorial or advertising queries, contact

tim@theraygun.co.uk