THE PARADOX VIEW…
…AS RUSH RELEASE SURPRISES ALL
…WARNER GASLIGHTS THE BAT
STAR WARS TOPS FRANCHISE CHART…
…THRONES, PAWS FOR TV AND KIDS
AND LIGHT FOR THE END OF THE TUNNEL
JUBILEE CELEBRATIONS FOR JARMAN…
…AND WOODFALL WINDFALL APPROACHES
INSIGHT LOOKS AT YOUNGER CONSUMERS
AT THE MOVIES
TRAILERS OF THE WEEK
---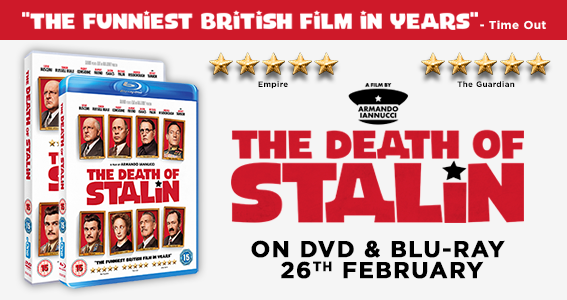 ---
If you can't read this newsletter or see the ads, please click here
It Was A Good Week For… Blade Runner 2049 follows in its predecessor's footsteps…
It Was A Bad Week For… Anyone waiting to see Cloverfield Paradox at cinemas…
Super Bowl, one of the biggest sporting events on the calendar, and, the morning after the event, most in the UK who didn't sit up to watch the proceedings from Minneapolis, were shocked not only by the result (the Philadelphia Eagles won), but also by the news that Netflix had pulled off a remarkable coup in managing to upload the third instalment in the loosely linked Cloverfield series, The Cloverfield Paradox, in time for the end of the game. The film had been due for a traditional release, with theatrical then home entertainment, but the move took all by surprise. Netflix advertised the fact during half-time at the NFL football final, by the time the news reached this side of the Atlantic, it was Monday morning and it was there. The word "disruptor" was bandied around all over the place, with many experts predicting that it would change the way films are distributed. It certainly was a speedy – and secretive – turn around, taking even some Paramount executives by surprise. The deal was agreed behind closed doors between producer JJ Abrams, studio Paramount the svod giant itself. Initial reaction about the film itself was muted, although after panning, the tide does seem to have turned back in the film's favour. With regard as to whether it would change film distribution is another matter entirely. It was either dumped by Paramount as it's a stinker, or the deal was a bold move looking at changing the way we watch films. It certainly drew headlines and acres of coverage for Netflix, which means at least half the job has been done. A few points worth noting, however – Paramount has retained the home entertainment rights to this, the third film in the loose series after Cloverfield and 10 Cloverfield Lane, which signifies it should get a physical digital release at some stage; there's also the fact that the next in the series, which further highlights the loose nature of it (as we said here last week, it's set during the Second World War), will have a more traditional route to market, with a theatrical release pencilled in for later in 2018. Oh, and one final thing – industry insiders and Hollywood experts are saying it could cost Netflix as much as $50 million.
One interesting point worth noting, which again highlights the speed with which the deal was done, is how it was classified for UK viewers. On Monday morning it was rated on the UK Netflix service as "mature", as the svod service had yet to submit it to the BBFC (it's not legally required to, but most of its titles are). By the next day, Tuesday February 6, it had been classified as a 15 certificate. Commenting on the turnaround, a BBFC spokesperson said: "A BBFC spokesperson said: "There is no legal requirement for Netflix to send to us for classification everything they make available. They do submit most of their Netflix Original content to us for classification. This usually happens before content is released in the UK, but where this is not possible the BBFC views the content as soon as Netflix asks us to. This was the case with Cloverfield Paradox, which is now rated 15: http://www.bbfc.co.uk/releases/cloverfield-paradox-2018."
---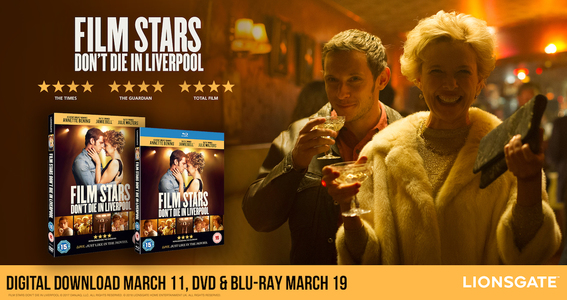 ---
The Cloverfield Paradox may have been ratcheting up the views in screen entertainment terms this week, but what's been selling on physical media? Well, Blade Runner 2049 has shown more than a glimpse of the future this week, shifting some 115,000 units in its first few days on sale according to the Official Charts Company's midweek bulletin and, what's more, notching up a few important landmarks on the way. For the eagerly awaited Denis Villeneuve sequel starring Ryan Gosling and Harrison Ford was set to become the biggest ever week one 4k Ultra HD release, as well as one of the biggest ever splits towards Blu-ray (and it's no surprise either, as the film looks sumptuous on the format). Outselling the the previous week's biggie, Kingsman: The Golden Circle by four units to one, and the rest of the top 20 combined, the film had made a worthy start. Commenting on its success, senior marketing manager at SPHE Kate Jeremy said: "It's been impossible to miss Blade Runner 2049 in store and on platform this week and we're thrilled with the incredible result so far. We capitalised on the groundbreaking effects and stunning sound and visual design of the film by putting HD formats front-and-centre of our campaign, pushing the benefits through our marketing comms and a premium product strategy. We're delighted therefore that more than half of physical sales are on Blu-ray, putting it on course to be one of the highest Blu-ray shares ever. It also marks the biggest ever W1 result on Ultra HD, a really encouraging indication about the future of this exceptional format. It's a fantastic start to the year and we're very grateful to our retail partners for all their support in launching such an exciting release."
The second highest new entry in the Official Charts Company's midweek bulletin is the latest animated feature from the DC stable, Gotham By Gaslight. It follows hot on the heels of hugely successful Batman tale The Killing Joke and, once more, it takes the Dark Knight off into a different direction, this time in a Victorian-era Gotham, tracking down Jack the Ripper. The ongoing feature length animated adventures have been rejuvenated by Killing Joke's success, with the next title also being unveiled this week in the shape of a cartoon DC Universe Movie featuring Suicide Squad, entitled Hell To Pay. Commenting on its success, Warner's head of franchise and customer marketing Sima Westley said: "We're delighted with the performance of Gotham by Gaslight, which has become our strongest animated DC release since The Killing Joke and serves as an indication of the growing appetite for these titles ahead of our upcoming Q2 releases Suicide Squad: Hell to Pay and Batman Ninja."
Also from the midweeks and it's good to see the original Ridley Scott Blade Runner enjoying a new lease of life again on the back of its sequel's success, the classic tale shot up by 55 places to number 13 according to the Official Charts Company. It's one of a number of drafting and catalogue titles enjoying success again – a Fifty Shades box set containing the first two films ahead of the release of the third should keep viewers tied up for a while, rising to 22, while promotional activity lifts War Of The Planet Apes and Despicable Me 3 to numbers 12 and 16 respectively. Other new entries include The Highway Rat, eOne's latest kids' book to animation adventure at number seven, and the remake of Flatliners starring Ellen Page is at number 11, capping a good week for Sony.
---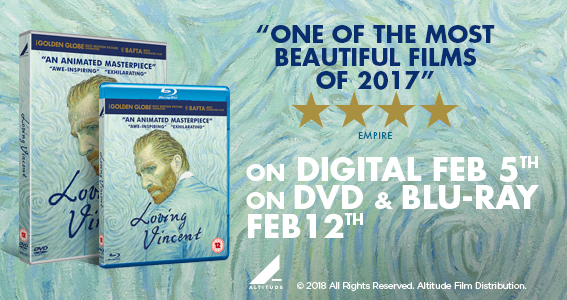 ---
Sticking with the Official Charts Company, and the organisation has this week revealed some more figures about 2017, compiling its annual franchise report. This tots up the sales achieved by assorted home entertainment and feature film brands, and Star Wars came out on top, pipping another Disney brand, Beauty And The Beast. It was a reverse of the bestselling releases, as Beauty's live action take topped Rogue One: A Star Wars Story in terms of individual unit sales. But the additional copies shifted for other Star Wars titles such as The Force Awakens, helped the George Lucas creation to the top slot, ahead of the animated and live action Beauty releases. And as the Official Charts Company noted: "Including sales of both the standalone movie Bridget Jones' Baby, plus a box set of the latest release and its predecessors, the Bridget Jones's Diary franchise ended 2017 as the third biggest (973,000 sales), ahead of Guardians of the Galaxy in fourth, and Lego at Number 5." Other noteworthy franchise successes were for Trainspotting, at seven, and Warner's John Wick.
The Official Charts Company's franchise report goes further than film too – it takes in TV and children's sectors too, which, if anything, make for even more interesting reading. The TV chart is hugely diverse, going from the top-selling franchise Game Of Thrones (sales of 711,000 in 2017) head and shoulders above its rivals, to number two Mrs Brown's Boys (206,000). Other US entries included The Walking Dead and NCIS at numbers seven and nine respectively, with Netflix-funded The Crown at eight. But Brits ruled the rest of the roost; Doctor Who's classic series at number three, the new take on the Doctor at 10, Line Of Duty impressively at four for Acorn, and two more BBC Worldwide titles, Peaky Blinders and Blue Planet also in there. On the children's front, it's no surprise to see Paw Patrol atop the chart, selling half a million units, followed by Lego, Barbie, Peppa Pig and even Scooby Doo following behind. Pokemon at six reflects Manga's work on the title.
And talk of TV franchises, turns us smoothly on to one that is set to become even bigger this year… It was arguably the TV phenomenon of 2017 and 2018 will see The Handmaid's Tale returning to screens in a second series set to air later in the spring. And ahead of that, Fox has this week confirmed the release of the first, acclaimed series of The Handmaid's Tale on DVD. The MGM Television production, which has earned a slew of awards for star Elizabeth Moss and colleagues and collaborators at assorted awards ceremonies, is due from Fox on March 5, with the second season of the bleak, dystopian vision of a fascistic, patriarchal dictatorship in America, due to air in the US on April (no date has been confirmed for UK transmission yet). The eagerly awaited release should be able to capitalise on the growing reputation of the series – its slow burn into the public conscience means some may have missed it on its original TX. What's more, the Fox release comes with bonus features including a look at the making of the series, its cultural impact and its parallels with what is happening in real life. Commenting on the release, Fox's Tanya Traish said: "We're really excited about bringing brand new content to the fans of this award winning show, as well as opening a whole new world to people who may have missed it."
---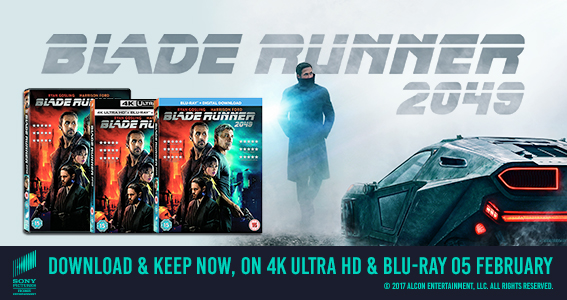 ---
Sticking with television, and Studiocanal has this week confirmed a DVD release for a lost episode of a classic cult TV programme which has been missing for more than 50 years. The Avengers: Tunnel Of Fear, is from the first series of the long-running British TV spy saga (one that preceded the Marvel cComics superheroes of the same name), first aired in 1961 and then thought to have been wiped as part of the pre-video industry fashion for recording over programmes on expensive tapes with new shows. It was rediscovered two years ago by TV preservation experts Kaleidoscope (not the distributor of the same name). And now Studiocanal has confirmed the title, along with a whole host of extras, will be released on April 9. On discovering the programme, Chris Perry from Kaleidoscope said: "Kaleidoscope's love affair with The Avengers goes back to watching the Channel 4 repeats; and then visiting the Pinewood studios to root around the old ABC archive to see what could be found. Now I am delighted to announce that Kaleidoscope has acquired the long-lost print of Tunnel Of Fear." Commenting on the release, Studiocanal's Alison Arber said: "We are thrilled to be releasing one of the previously thought lost episodes of the first season of Cult TV show, The Avengers. Not seen for 55 years and discovered in a private collection in 2016, Tunnel of Fear, the 20th episode from the 1961 original series, will be available to own on DVD for the first time ever on April 9."
Back to children's franchises, and straddling a remarkable four decades and still hugely popular with kids is My Little Pony, which started its lengthy gallop back in 1981. It was, of course, revived in 2017 with an all-new feature film, My Little Pony: The Movie, which now arrives on assorted formats on Monday February 12. Commenting on the campaign and support behind the release, Lionsgate's Beth Hall said: "The marketing campaign is all-singing, all-dancing and VERY colourful, with targeted promotions and strategic media including a sing-a-long spot across kids TV channels from this weekend. To complement a TV and Facebook campaign, we have invested within the retail space to ensure incredible presence throughout half term. We have connected with young audiences through promotions and fun content and with parents through partnerships and 'how to' tutorials. Key activity includes: a partnership with Build-A-Bear inviting mummy bloggers to attend My Little Pony themed in-store activity; promotions and on-site activity with Supercamps, the UK's number one childcare scheme for the school holidays; and baking fun with "Great British Bake Off" star Stacey Hart."
---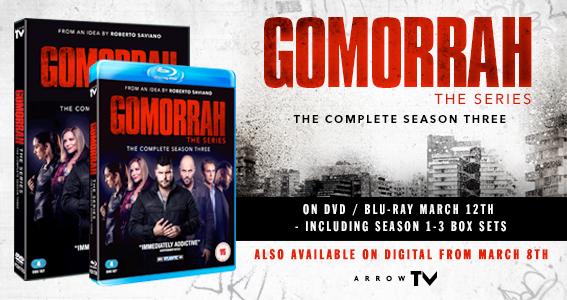 ---
The BFI has been busy this week, first unveiling more of the details about its latest career-spanning retrospective, for British director Derek Jarman. The first volume is due on March 26 and contains some of the helmer's earlier works, taking in the controversial Sebastianne, as well as his punk-influenced outing Jubilee, an artist's life in Caravaggio, Shakespeare in The Tempest and more, as well as a mammoth book and a wealth of extras – taking in everyone from William Burroughs, Throbbing Gristle and Toyah. It's the first of two sets and, as the BFI's Phil Roberts explained: "The BFI played a key role in Derek Jarman's career and we are delighted to be releasing this important Blu-ray box set. Our campaign will be highlighting the superb packaging (based on one of Derek's famous notebooks), the amazing 10 hours plus of additionality (much of it from the BFI National Archive) and the 80-page book which includes an incredible array of rare stills and designs. On top of these there are the remastered features films themselves. We are releasing the set during BFI Flare, London's LGBT+ Film Festival, and have an extensive marketing, social and press plan to target Jarman's fanbase, Blu-ray collectors and the wider Art and Culture audiences."
And then the BFI revealed more of its forthcoming plans, announcing its Q2 releases which include at least one other mammoth box set. For sandwiched between an Ingmar Bergman brace (The Touch and The Magic Flute) and an Ealing, They Came To A City, in April, and Audrey Hepburn and Shirley MacLaine in The Children's Hour and a solus release for Derek Jarman's Jubilee in June, there's a boxset celebrating British new wave film giant Woodfall Films. As the BFI's Ben Stoddart said: "The BFI will be celebrating the 60th anniversary of Woodfall Films with a month-long season at BFI Southbank in April followed by eight-film Blu-ray and DVD box sets in May. The sets include some of the gems of British cinema including A Taste of Honey, Tom Jones and Saturday Night and Sunday Morning. We launched our integrated campaign this week with the release of our striking key artwork designed by Julian House at Intro UK (and starring Tom Courtenay and Rita Tushingham). As well as targeting core British film fans, we are also planning on inspiring a younger generation to discover these ground-breaking movies that revolutionised cinema in the 1960s."
---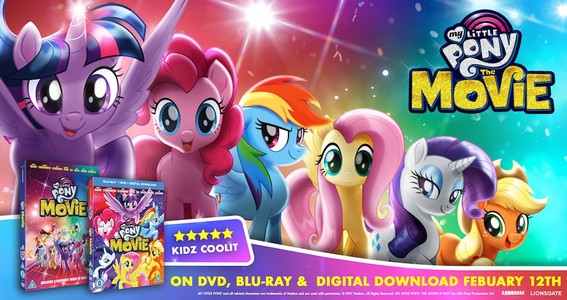 ---
Also revealed this week was the April slate from fast-growing boutique imprint Indicator, through Powerhouse Films, which has earned plaudits, including label of the year nods, in little more than 12 months in existence. The line up includes Tennessee Williams adaptation Suddenly Last Summer, starring Montgomery Clift, Liz Taylor and Katharine Hepburn; Roger Corman's The St Valentine's Day Massacre; Alan Arkin's Little Murders, starring Arkin himself and Elliott Gould and The Effect Of Gamma Rays On Man-In-The-Moon Marigolds. All are Blu-ray firsts for the UK. In keeping with the label's modus operandi, all will be made from the best materials, with extra materials, booklets and more. Commenting on the slate, Powerhouse's John Morrissey said: "We're delighted with the reaction to our April new release announcements, and are as excited as ever to be bringing another selection of extraordinary and brilliant films to Blu-ray for the first time. It's also our first titles with Twentieth Century Fox.Three of the titles are mastered from beautiful new 4K restorations, and all titles are shaping up to be packed with an array of fascinating extras."
UK Safer Internet Day took place this week and the Industry Trust and film education charity Into Film joined forces to launch a new initiative aimed at warning teachers and children of the dangers of accessing film and TV content illegally and the damage caused by malware. It's an educational resource for use in classes with children aged between seven and 14 years old and includes an animated film, Meet The Malwares. Liz Bales, Chief Executive of The Industry Trust for IP Awareness said: "With many years of expertise, from designing and delivering engaging IP education programs, we are adamant that 'Staying Safe Online – Meet The Malwares' will be a captivating and enjoyable learning resource for both students and teachers. We hope that it helps to teach young people that copyright infringement can lead to some very serious consequences. With recent research showing that more and more young people are exposed to explicit content and even hacking as a result of malware, we're excited to be launching this content in association with Into Film and UK Safer Internet Day to help further boost our message." Paul Reeve, Chief Executive Officer of Into Film noted: "Online safety is a key issue for schools now that children are gaining access to the internet from a young age, but it can be a tricky subject to teach. 'Meet the Malwares' tackles the issues in a way that will engage children, and will support teachers to explain the potential dangers of being online. We are really proud of this project and look forward to working more with Childnet and Safer Internet Day to raise the profile of this important topic in schools across the UK". Will Gardner, CEO Childnet, Director of the UK Safer Internet Centre, added: "I'm delighted to see the collaboration between The Industry Trust and Into Film taking shape in the form of a brand new educational resource and accompanying animation, detailing the threat malware can cause whilst accessing pirated material online. Whether you are a young person, parent, carer, school or organisation, there are steps that each person can take to make the internet a safer place. It is collaborations such as these which help to ensure Safer Internet Day has the desired positive outcome, especially as it reached 42% of UK children in 2017 and is growing year on year. To have two of the UK's leading organisations in their respected fields come together speaks volumes about the importance of the day and I look forward to seeing this resource being made available for use in classrooms across the UK." You can see the adventures of the Malwares here.
---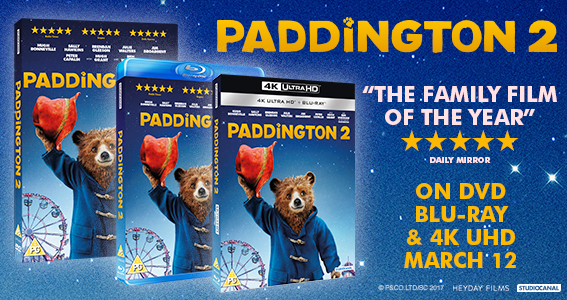 ---
More industry news and BASE, the British Association for Screen Entertainment, has unveiled further details of its forthcoming 2018 Insight Forum, hosted in conjunction with ERA. The event, due to take place at the Picturehouse Central in the West End of London on March 14, will concentrate on the younger shopper, those aged between 16 and 34 years old, looking at this key demographic. BASE chief executive Liz Bales said: "The Insight Forum gives us the chance to gain a greater understanding of the changing habits we are seeing, and to determine and combat any reasons for declining engagement in the younger shopper. It will do so by looking at trends from within the category but also by examining those evolving elsewhere and by applying these learnings to home entertainment." You can register for tickets – free to all BASE and ERA members – by going here.
And another diary date, as the entertainment industry's key fundraiser, the Legends of Football dinner, which annually helps swell the coffers of music therapy charity Nordoff Robbins, will take place on October 8 at its traditional home of the Grosvenor in London. and the recipient of the Legends honour this year will be none other than Frank Lampard Jr, Chelsea (and others) and England. New chairman and Sky Sports personality Geoff Shreeves, who took over the reins from former HMV supremo Brian McLaughlin, said: "Legends Of Football has become a coveted badge of honour for the greatest footballers over the last 21 years and Frank Lampard fully deserves this honour. His outstanding career saw him win every possible domestic trophy as well as breaking numerous individual records. We can't wait to celebrate an extraordinary career." Lampard himself added: "It's a real honour for me to receive the Legends Of Football award this year. Just seeing my name mentioned amongst those past winners is something to cherish. I'm looking forward to the dinner on October 8. I hope to see you there." And Nordoff Robbins chief executive Julie Whelan noted: "Events like the Legends of Football are vital to us as a charity. Nordoff Robbins receive no government funding and we rely on the generosity of our supporters to keep our services going. We thank everyone involved in this event for their hard work and dedication and a big thank you to all who attend - every penny raised goes directly towards our music therapy delivery, helping us to change more lives through music."
---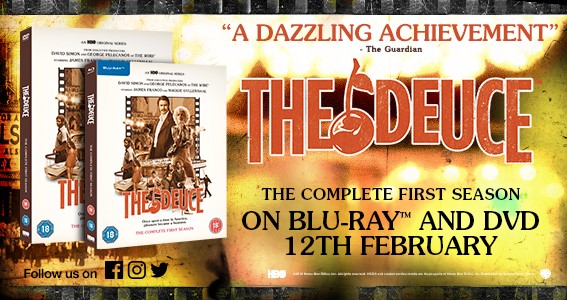 ---
"We were really talking about 'what was the most fun way we can surprise people with this?', we thought I wonder if this is even a possibility, so we went and had a meeting with Netflix and it was this totally weird, creepy top secret meeting. They were great at Netflix, they said it sounded like an amazing idea. They saw the movie, said they wanted to do it. They started talking about how and when. In six to eight weeks it went from I wonder if we can do this to we were doing it, it was on."
JJ Abrams, discussing how the decision on Cloverfield Paradox was made during a whistlestop PR trip to the UK this week…
The Greatest Showman juggernaut continues to roll along, as, in its sixth week of release and into February, the film finally took top slot at the UK box office, with more than £23 million now earned at cinemas. New entries included Den Of Thieves with just over £1 million at the box office, and Phantom Thread with £727,104.
In its seeming never-ending quest to have everyone in Hollywood work on its Star Wars franchise, word has emerged this week that Game Of Thrones writers and producers David Benioff and DB Weiss are now working on the series, developing projects for the Disney-owned Lucasfilm…
Comic book news and there might be a new Joker in town… For it looks as if Joaquin Phoenix might be the next one to put on the greasepaint for the DC baddie. Todd Phillips is said to be eyeing Phoenix for the lead role in his standalone Joker film…
Our favourite thing on Twitter, this week, Netflix pushing the button on Cloverfield Paradox…
In a week of big, big trailers, this is one of the best…
"When's Memorial Day?" British fans ask…
More from the Super Bowl, here's some dinosaurs…
To subscribe to The Raygun newsletter, please email
info@theraygun.co.uk
with subscribe in the subject matter
To unsubscribe, email

info@theraygun.co.uk

with unsubscribe in the subject
For editorial or advertising queries, contact

tim@theraygun.co.uk