ERA MANIFESTO A ROAD MAP FOR THE FUTURE
VIDEO RETAILERS GROW TO 10,500
THRONES FASTEST SELLING TV FOR A DECADE
LET'S HEAR IT FOR THE BOY
EVERYTHING COUNTS, SET FOR LARGE AMOUNTS
SALES BECOMING A LANDSLIDE
---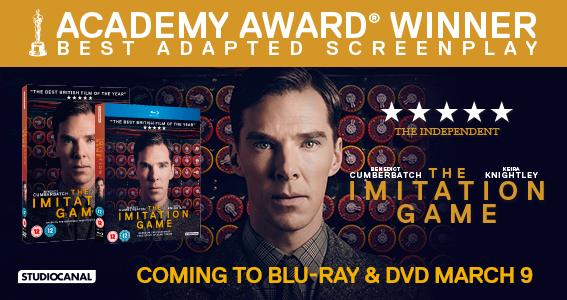 ---
If you can't read this newsletter or see the ads, pl
ease click
here
It Was A Good Week For...
Oscar winners. And Game Of Thrones, obviously…
It Was A Bad Week for…
And commiserations to the losers…
To the Ham Yard Hotel in the West End of London, as the Entertainment Retailers' Association launched its manifesto (as covered here last week), a five point plan that will help, it said, shape the future of entertainment. As ERA chairman Raoul Chatterjee said during a lively presentation, it was less a political document, more one for helping "unleash the potential" of the video, games and music sectors. It is essentially aiming to give retail across the physical, online and digital worlds – the customer facing side of the business – a say in the future and direction of the business. He pointed to retailers' roles in innovating, with the likes of Amazon and Netflix taking the business in new directions. ERA estimates that the video, games and music sectors are investing somewhere between £1 billion and £1.6 billion in digital services and delivery. But, he warned: "There are still a number of challenges that need to be tackled. Our message to the music games and video [companies] is choose not to address these at your peril." The five key points that need addressing, ERA said, are that the consumers and creators need to come first (the former need to be able choose whether they watch physical or digital product, say, and the release schedule needs to be balanced all year round); that supply chain needs to be modernised ("it's a lower margin business, we can't afford inefficiencies"); licensing needs to be simplified to encourage all different types of retailers and, finally, sustainability needs addressing, especially when it comes to margins. We'll have more on the event (including the panel discussion involving representatives from the likes of Amazon, hmv and Tesco) and manifesto on our website shortly, with more on this story in the coming weeks…
We'll stick with ERA, for the organisation took the opportunity to launch its 2015 Yearbook at the manifesto launch, which is packed full of fascinating stats and figures about the entire entertainment business at retail in the UK. Perhaps chief among these is the fact that 2014 saw growth in the number of outlets selling video, the number growing almost 20 per cent to 10,500. In digital terms, there are now 25 offering video, alongside 76 for music and 22 for games. The growth in outlets is down, in part, to non-traditional retailers selling films and music for gifting and impulse purchase. Again, we'll have more of this on our website shortly, but here's ERA ceo Kim Bayley: "This is an extraordinary result which means that UK consumers have a greater choice of outlets from which to buy music, video and games than ever before. From specialist chains and independents, through to supermarkets and fashion stores, to internet retailers, download and streaming services we can all now access music, video and games wherever or whenever we want.Physical outlets seem to have the edge when it comes to impulse and gift purchases. You cannot giftwrap a download or stream. Ever since the birth of UK entertainment retailing in 1921 with the opening of the first HMV in London's Oxford Street, entertainment retailers have proven themselves to be innovators. Thanks to the ground-breaking technology and heavy investment of a new breed of entertainment retailers offering access services, we are witnessing a revolution in the entertainment industry, benefitting consumers, creators and content owners alike."
---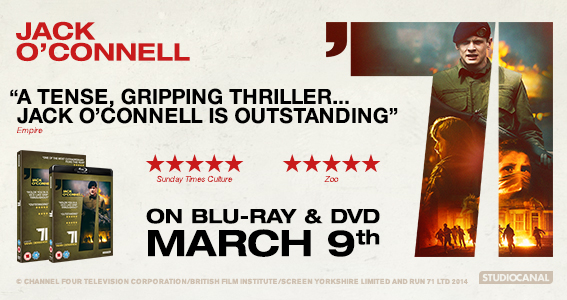 ---
Another week, another Game Of Thrones success and HBO set the seal on an exemplary campaign for the release after the Official Charts Company revealed the fourth season of the series had become not just the fastest selling TV title of this decade, but also the fastest selling for more than 10 years. The 160,000 or so units logged through Official Charts put it ahead of its predecessor in the shape of the third season by some 7,000 units. And it was the fastest selling since Little Britain, which sold 224,000 copies in its first week. Meanwhile sales this week are, said HBO, still going extremely well. The company's Grace Alexander said: "We're really pleased with how well Game Of Thrones is doing, it's great to see an uplift on a fourth season where you would often see a decline. Looking at week two, we are continuing to see strong sales- and it's clear to see the franchise is still as popular as ever."
After dominating at the BAFTAs, it was good to see Boyhood still on fine form at the Academy Awards, with Patricia Arquette's performance seeing her pick up a deserved gong and adding more sales to the film, one of the few winners available in stores. Commenting on its success, Universal's head of film marketing Vicki Davis said: "We've been delighted with the way that critics and the wider public have responded to Boyhood - the recognition of Patricia Arquette's performance at the Oscars is the latest in a fantastic run of accolades and with sales fast approaching 60,000 units over a very short space of time, we're thrilled that this fantastic film has connected with the broad audience that it deserves."
Universal's other big Academy Award winner, The Theory Of Everything, which earned a statuette for Eddie Redmayne as Best Actor, again to go with its BAFTA wins. The film, which looks at the early part of Stephen Hawking's life and career, is now up for pre-sale and has been earmarked for a May 11 release date. Commenting on its release date Universal's Lisa Penna said: "The Theory of Everything is one of those rare films that manages to combine both quality of production and commerciality. It has resonated with audiences of all ages, thanks to the beautiful script and the outstanding performances from Felicity Jones and Eddie Redmayne. The story tackles myriad issues in an inspiring and uplifting manner; not just Stephen Hawking's personal battle with Motor Neurone Disease but also topics like family and love that we, as the audience, can relate to. Now with some richly-deserved award recognition behind the film, we look forward to bringing this wonderful story to Home Entertainment on May 11."
Universal is, of course, off to a fine start for 2015, which is set to be the studio's biggest year ever in its illustrious 100-year plus history. It's currently sitting pretty at number one in the UK box office charts (and much of the rest of the world) with Fifty Shades Of Grey, which is breaking all kinds of box office records. The latest to come tumbling has seen the film dislodge another Universal title, The Wolf Of Wall Street, from the its record-breaking position as the highest grossing 18-rated film ever in the UK. Commenting on its success and home entertainment potential later in the year, Universal's Poonam Chudasama, the senior product manager tasked with looking after the film, said: "The Theatrical campaign has been ever growing since we launched the first trailer back in July 2014 to record breaking numbers and we went onto a phenomenal opening weekend as the biggest February debut EVER and the No. 1 film in the world. The film is based on the biggest selling book of the past few years and given the success theatrically we will be looking to create the same accolades around the home entertainment release, continuing the momentum and building the anticipation to own the most talked about film of 2015. The success of the first film in the franchise has exceed all expectation and gives us an enormous opportunity for home entertainment to make Fifty Shades the biggest female proposition since Sex And The City."
---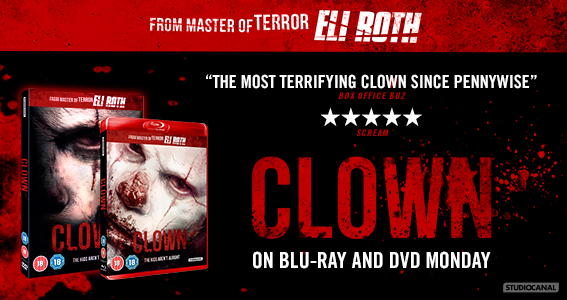 ---
Also scoring big at the Oscars was Artificial Eye, which continued its remarkable winning streak in the best foreign language category, Ida's victory making it the fourth year on the bounce the independent had struck gold. The success of Julianne Moore, picking up best actress for her role in Still Alice, further highlighted the company's diversification, it will come out under its more mainstream Curzon banner. As if that wasn't enough, Leviathan, the Russian foreign language nominee, arrives on home entertainment formats on Monday March 9, joining Ida on the shelves. Commenting on its success, the company's Paul Diment said: "We had a fantastic result at this years Oscars. Julianne Moore scooped Best Actress for her staggering performance in Still Alice. Best documentary went to Citizenfour and Ida went home with the Best Foreign Language film award, which will be the fourth year in a row that we've picked up that particular award. Last year we triumphed with The Great Beauty, in 2013 Michael Haneke's Amour took home the statuette and in 2012 A Separation struck gold. It's also worth mentioning that out of this year's five foreign language nominees, four are Artificial Eye releases. We've certainly seen a spike in sales for Ida this week, and we've amended our artwork to highlight its Oscar and BAFTA wins. One of the titles Ida beat was our very our Leviathan, which will receive it's DVD and Blu-ray release on March 9. We'll be supporting the release with a strong targeted national press and online campaign."
One film that many think was hard done by during awards season was Mike Leigh's Mr Turner, which arrives on DVD and Blu-ray on Monday March 2 courtesy of eOne. The film may not have picked up the gongs it deserved, but it's Leigh's most successful outing ever in terms of UK box office and it's shaping up to be a strong performer. As eOne's Tim Westbey said: "We're looking forward to Monday's release and are encouraged by the excellent number of pre-orders. The marketing campaign comprises of a mix of media, creative news stories and third party promotions that position the release as a great film about a truly great Briton. With strong retailer support, we're well set to deliver a good result."
---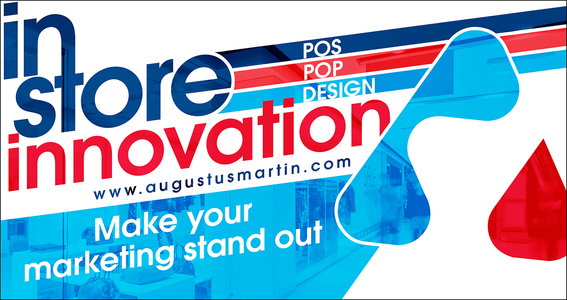 ---
This weekend sees the FrightFest team making their annual sortie north of the border for FrightFest Glasgow. And among the films screening is Clown, the latest horror from genre master Eli Roth. Studiocanal has timed the release around the event, with the home entertainment release making its debut on on day March 2. Commenting on the release, the company's Will Attard said: "We're very happy to be releasing Clown, the latest creation from master or terror Eli Roth. The film has had a great online buzz, stemming from Eli Roth's strong cult following. The buzz has continued to grow through to our early social release ahead of the film's premiere at FrightFest this weekend. We've had a lot of fun creating and launching a teaser trailer ahead of FrightFest, which has had strong organic response through the Horror Vault, our branded horror Facebook page. We're hoping the strong reactions to our viral assets are an good indicator of the appetite for the DVD release on Monday."
Also out on Monday March 2 is Lionsgate's Love, Rosie, a homegrown romcom featuring among others, Lily Collins and Sam Claflin, with a more than able supporting cast featuring the likes of Jaime Winston. Commenting on its impending release, Lionsgate's Beth Hall said: "With a focus on social media, from engaging promoted posts and video competitions on Facebook and Twitter to exciting vlogging activity pushed through Lionsgate's own channels, we have been capturing our audience in their natural environment. A strategic digital campaign centred around Valentine's Day drove fantastic early EST results; whilst our press creative supports the upcoming Blu-ray and DVD release with a fresh and charming creative execution, making it hard for true romcom fans not to fall back in love with Love, Rosie.
We also have some exciting photo booth activity happening in the Forever 21 London store on Sunday – the day before release. Fans will have the opportunity to upload their Love, Rosie branded photos onto Facebook and Twitter AND win some fantastic Love, Rosie prizes.
More forthcoming title news now and on the TV side, one of the better homegrown series we've seen in recent months is Babylon, featuring an all-star cast including everyone ranging from James Nesbitt to Adam Deacon. The series is due on March 9, again courtesy of eOne, the company's Thom Leaman said: "We're thrilled to be bringing one of the best British TV shows of last year to DVD. Combining the directorial and producing talents of Danny Boyle together with the award-winning writers The Thick Of It, Peep Show and Fresh Meat and the show was always going to be special. For the DVD release we're utilising the great cast and crew involved through PR to reach the broad fanbase, as well as logging a tagged feature with several press outlets (including The Sun, Daily Star and Zoo) on 'Biggest Wastes of Police Time'. Retail support has been strong and we're confident for a strong result from March 9."
---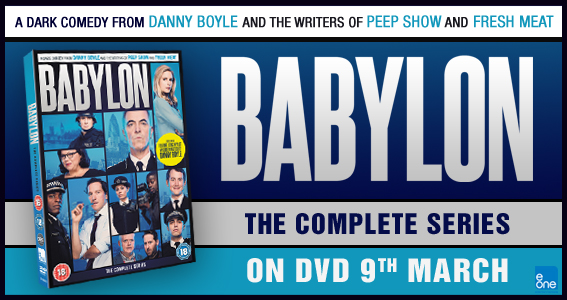 ---
We've already covered the launch of Animatsu, the new company formed by former Manga staffers Jerome Mazandarani and Thomas Hewson, this week has seen the company unveil its first fully-fledged anime release, Gatchaman Crowds, due towards the end of April. We spoke to Mazandarani about the release, who said: "I'm really excited to see the first official Animatsu release hitting shops on April 27. Gatchaman Crowds The Complete Series Collection is a reboot of the popular 80s action-series Ninja Science Team Gatchaman. Better known in the Westbas Battle Of The Planets. It will be available on double disc DVD and Blu-ray and it's the first of many very exciting new releases we will be distributing via Manga Entertainment."
If there's a film market on anywhere, then it's odds on Metrodome is on the prowl, adding to its impressive forthcoming roster of titles. And with Berlin now having finished, the ink is drying on a raft of contracts for films signed by the thriving independent. Its haul from Berlin includes a trio of documentaries: The Seventh Fire, which boasts the involvement of executive producers Natalie Portman and Chris Eyre, is presented by Terrence Malick and looks at native American gangs; The Propaganda, which looks at life in North Korea and Welcome To Leith, about white supremacists attempting to take over a town. There's also Evolution, a fantasy horror about boys being forced to undergo strange medical trials and ocean-going shark film Into The Deep. Commenting on the acquisitions, Metrodome's ever-erudite head of acquisitions Giles Edwards said: "Eclectic, focussed and prescriptive were the best terms to describe this year's EFM. Those high profile titles which were expected, during pre-Festival buzz, to hit big failed to do so and we were left to be swept away by some unpredicted but no less vital, stimulating and propitious titles. These may have been initially from under the radar but they emerged far above the anticipated quality from what was deemed a slow. With a trio of delightfully provocative docs, a very strong elevated genre proposition and a quietly thrilling arthouse pre-buy from yet another fabulous auteur, our EFM coalesced into an extremely rewarding haul."
More announcements from the likes of Amazon Prime Instant Video and Netflix, with the latter confirming the Pee-wee Herman film is in its way ("Judd and I dreamt up this movie four years ago. The world was much different back then— Netflix was waiting by the mailbox for red envelopes to arrive. Ive changed all that. The future is here. Get used to it. Bowtie is the new black," said Herman himself). Plenty of announcements from from Amazon Prime Instant Video, with confirmation that it is renewing is kids' series for second seasons, with Creative Galaxy, Annedroids, Gortimer Gibbon's Life On Normal Street and Tumble Lead all set to return.
---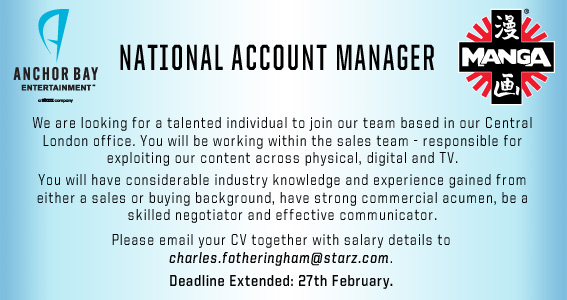 ---
Amazon Prime Instant Video also marked its first anniversary in its current incarnation pocked up exclusive rights to Outlander for the UK. The first eight episodes of the sci-fi series, filmed in Scotland, will air from March 26, with the rest being added weekly from April. Commenting on its impending arrival, Amazon Instant Video's European vp Jay Marine said: "In the last year we have launched some fantastic shows for our customers, what better way to celebrate our first anniversary than by bringing the gripping first series of Outlander exclusively to our millions of UK Prime members. Filmed in Scotland and already hugely popular stateside, we can't wait to bring the show and its stellar cast of breakthrough British talent to the UK where we know there is a huge fan following already. This addition to the Amazon Prime Instant Video portfolio will be in great company alongside our exciting range of award winning and critically acclaimed original and exclusive TV shows such as Transparent, Ripper Street, Bosch, Vikings, and Mozart in the Jungle."
And we'll end almost where we started, with manifesto of sorts and a title out there that's performing well – we must congratulate independent outfit November Films, its release of No Manifesto, a documentary charting the life and times of the Manic Street Preachers, soared past the likes of One Direction and knocked Billy Elliot The Musical Live off the top slot to make it to number one of the Official Charts Company music video chart. We'd already covered the release a few years ago, but asked the company's James Collie about its success. He said: "We're very pleased with how its been selling which is down to extensive press coverage and connecting directly with Manics fans."
---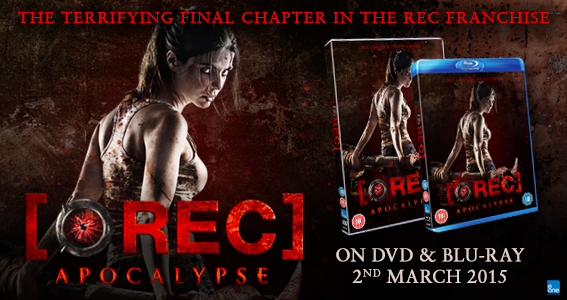 ---
"Far too often, consumers find themselves redirected to a national website, or blocked. I know this from my own experience. You probably do as well. This is one of many barriers that needs to be removed so that everyone can enjoy the best Europe has to offer online. It is a serious and common barrier, as well as extremely frustrating. In the offline world, this would be called discrimination. In the online world, it happens every day. I want to pay – but I am not allowed to. I lose out, they lose out. How can this be a good thing? We put up with the situation because there is not much alternative. Now it is time to do something about it. There should be no exceptions. Everyone should be treated the same. This is a key principle that underpins everything we want to achieve."
Andrus Ansip, vp for the digital single market for the European Commission, outlining his objections to geoblocking by Netflix, Amazon, YouTube and others (showing little understanding of how, say, the UK film and video distribution business works…)

AT THE MOVIES
As we've already discussed earlier, Fifty Shades Of Grey is now the UK's most successful 18-rated film ever at the box office, having taken more than £25 million and staying in the top slot. The Wedding Ringer bowed with just under £1 million, Project Almanac with just below £900,000.

Big news from the much talked about, long-mooted Blade Runner sequel, Blade Runner 2. Seems like Harrison Ford is set to return to play Deckard, more than 30 years after he first donned the mac to play the hardboiled character. And Denis Villeneuve is in talks to direct…

And far, far away from the world of replicants and our other favourite topics of discussion in this section, such as Star Wars and suer hero flicks, as a press release arrives announcing that Bad Education, the BBC3 series starring the likes of Jack Whitehall, Mathew Horne and Harry Enfield, is heading to the big screen. In time-honoured TV sitcom to film tradition, it follows the cast going on holiday (much like the Please, Sir film).

SITE OF THE WEEK
If you need to have a read, here's our latest for The Ransom Note, talking about Roy Budd…
To subscribe to The Raygun newsletter, please email info@theraygun.co.uk
with subscribe in the subject matter
To unsubscribe, email info@theraygun.co.uk with unsubscribe in the subject
For editorial or advertising queries, contact tim@theraygun.co.uk