March update
In these times of uncertainty, it's important that we take care of ourselves in many ways. For you, that may mean coming to class. It may not. Please listen to what is right for you. I think social distancing is a smart idea, but I will continue to hold Thursday night class at Mata Shakti ashram as we work on keeping our bodies healthy and uplifting our spirits. Please know that I will be meticulous with disinfecting shared spaces and recommend that you bring your own mat, etc., to avoid any contamination of shared mats or blankets. If you are not feeling well, please stay home and take care of yourself. We are all being asked to slow down. Not a bad thing! But please know that unless we have a dramatic change of some sort, you are welcome to join me here on Thursday evenings for class.   Be well!
The spring Equinox is March 19 at 11:50 PM Eastern Time.
This is a time when all the plans made during the cold months can start manifesting and taking fruition.
What plans will you manifest this spring?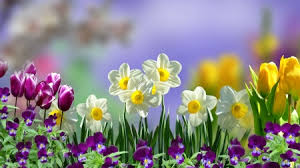 Location: 305 Glenwood Drive, Chapel Hill, NC

Fee: $15 drop in or $10 per class when purchasing a 5 class pass.

 

Class topics for this month:

 

March 19:

 "New Light Emerging" 

Celebrating the first day of spring!

 Yoga Kriya for Opportunity and Green Energy

Meditation with Bountiful Blissful Beautiful mantra and music




Yoga: Kriya to Clear the Chakras

Meditation to Stimulate the Chakra System

 

Kundalini Yoga and Meditation Workshops

Oriental, NC at The Yoga Studio

Sunday, April 26. 2:30 - 5 pm 







For more information & to register:

contact Susan: susandkoepp@gmail.com

 

 

Kundalini Yoga Teacher Training, Level One          

                   

 

 

 




Level One Kundalini Yoga teacher training takes place each year in Chapel Hill. Our next course will begin in September of 2020 and will go through March of 2021. Register by June 1 and save $200!

Inquire about exact dates and request an application:

hardarshan@matashaktiashram.org

 

If you don't want to wait until September to begin a Kundalini yoga teacher training, you may want to join the course in Newport News, VA that will begin in May and will conclude in October. 

For more information contact either HarDarshan: hardarshan@matashaktiashram.org,

or Atma Kaur at atma2@verizon.net

 

Level Two: "Vitality and Stress" has been scheduled for this summer!

July 25, 26, 27, and July 31, Aug. 1, and Aug. 2 will be the classroom dates. Stay tuned for more information! 

Fee: $975 before June 1, $1100 after!




 

this month's wisdom quote

 

"Every blade of grass has its angel that bends over it and whispers 'Grow, grow.'"

 

 

this month's recipe for health and happiness!

 

Raspberry and Nut Butter Overnight Oats

 

1 cup rolled or quick cooking oats

1 1/2 cups almond or any plant based milk

 

2 pints fresh or 12 oz frozen raspberries

 

*Add the oats, chia seeds, cinnamon, almond milk and maple syrup to a bowl and mix well.

*Split the mixture evenly into 2 small mason jars or other containers

*Let sit in the fridge overnight to thicken.

*Prep the chia jam by adding the berries to a small pot on low heat.

*Heat until the berries start to bubble, then gently mash with a fork or potato masher.

*Then add chia seeds and maple syrup.

*Stir the mixture well, turn off the heat, and let sit to thicken.

*Once thickened, transfer to a container and store in the fridge.

*In the morning, add a few scoops of the raspberry jam and nut butter to the oats and enjoy!

 

 

   

For psychotherapy services: https://

sacredlistener.com

(Next HSP class will be held on March 11)

 

Service Opportunity

Mata Shakti Ashram welcomes your support! How can you help?

Time and Talent: help with yard and garden maintenance, upkeep of classroom and workshop/training spaces, vegetarian raw food prep, help with social media and technology. Talk to your friends and personal community about Mata Shakti Ashram, for we are truly "grass roots"!

Finance/Funds: Donations of money to assist Mata Shakti Ashram pay the overhead cost for the current space, pay guest teachers, and provide some scholarships to those in need. Let us know how much you are willing to pledge monthly or yearly over the next year to 5 years, as we prepare the non-profit status. Every donation will receive a class pass to share with a friend to acquaint them with the ashram.

Thanks to Catherine, Kevin Millar, Lisa Brown, Sahej Anand Kaur, Jennifer Pittman, Lindy Hoeft, Joni Liebel, Michelle Hill, Sat Inder Kaur and Karta Purkh Singh of Kansas City's Param Tirath Ashram, Elke/Keval McCalla, Ranpreet Kaur, Shirin Negmodjanova, Connie Boston, Mary Radulescu, Barbara Lynn Freed, Updesh Kaur, Florence, Wasalisa Davison, Harbhajan Khalsa, Param Terath Kaur and Ashley Jackson, who have already given their support!

Sacred Listener, Transpersonal Counseling and Kundalini Yoga, Chapel Hill, NC