BVA MEMBERS JOIN FORCES FOR KEY Q4 MESSAGE
IPO RULES ON COPYING DVDS
MRS BROWN HAS YEAR'S FIFTH BIGGEST WEEK ONE…
…AND FAULT ON TARGET FOR 150,000 IN FIRST WEEK
QUEEN RULES FOR SIGNATURE
TRANSFORMERS ROLL OUT, AGAIN
AMAZON'S RIPPER EXPERIENCE
HORRORSHOW.TV LAUNCHED SVOD SERVICE
BFI PLAYER GETS BIRTHDAY REVAMP…
…AND HEADS INTO THE UNKNOWN
BLOOD IS THICKER THAN WATER FOR HBO
STRONG POSSIBILITIES FOR PULSE
NEW JOURNEY FOR KALEIDOSCOPE
ALTITUDE GETS HIGH WITH NARC
TWEET OF THE WEEK
---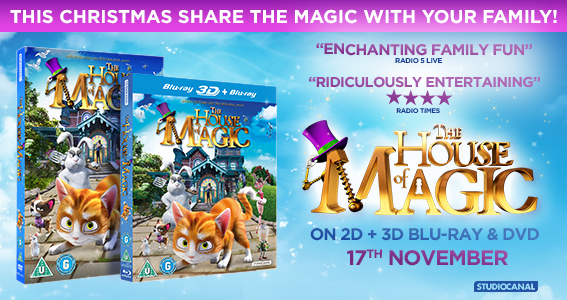 ---
If you can't read this newsletter or see the ads, pl
ease click
here
It Was A Good Week For... Fox, on its way to 150,000 units week one for The Fault In Our Stars, as it enjoys a record international box office for 2014 of $3.25 billion…
It Was A Bad Week For… The Pirate Bay, with all of its original founders now behind bars…
"Bring your Christmas stocking to life with Blu-rays and DVD." That's the key message from a campaign targeted at consumers due to officially launch on November 29 with the backing of some of the industry's key players. The message will be used in advertising across some 60 titles, with a combined spend of £2 million, with seven key players – Universal, Warner, Fox, SPHE, Studiocanal, Paramount and Lionsgate – behind it. The BVA has been closely involved in the process, a first for its members. It will be used across media, taking in TV, outdoor, press, online, pos, PR and social media – essentially covering both above and below the line elements. It's a genuine first for the industry, representing its first collaborative gifting campaign and offering up a consistent message to consumers during the key gifting period. Commenting on the initiative, the BVA's Liz Bales said: "It's all about keeping discs [DVDs and Blu-ray] at the forefront of the consumers' minds. We welcome any initiative that can amplify that message and help the industry. It's part of a whole host of activity we expect to see in Q4 an we hope to see many others. This kind of activity brings the industry together and is the kind of collaboration that will allow us to maintain the presence of DVD and Blu-ray in consumers' minds."
Meanwhile, also from the BVA, the organisation has issued a response to new guidance which aims to clear up the grey areas of recent amendments to the Copyright Designs & Patents Act concerning private copy exceptions and technical protection measures (TPMs) to prevent copying. The BVA had feared the Intellectual Property Office may not have recognised the difference between music and video (the former also had private copy exceptions) and any ruling could have damaged sales of box sets and catalogue releases if it allowed too much copying. But the IPO has issued new guidelines (you can see them here) and they've ben welcomed by the BVA and the industry. Speaking in her new role as public affairs consultant to the BVA, Lavinia Carey said: "
It's a relief for the video industry that the IPO has clarified for consumers the purpose of copy protection measures used on all video formats. Most people are well aware that copying video works is not normally allowed. If people had started making copies at will, it would be easy to imagine the situation getting out of control as perfect digital copies from DVDs and Blu-ray Discs began to circulate. If anyone was under the impression that the new private copy exception gave them the freedom to circumvent TPMs, not present on music CDs for example, this newly published advice is very clear that the availability of video titles on digital services or as a digital copy means that they will not automatically be given permission to make more copies."
---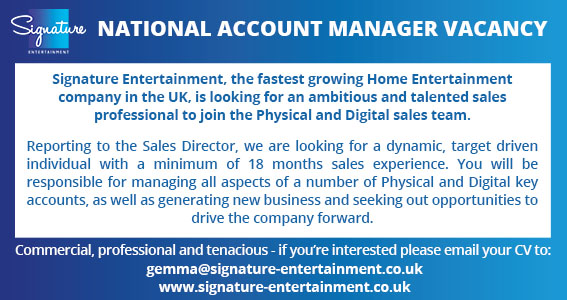 ---
Last week we talked about how well Mrs Brown's Boys and its final week one figures confirm that. As the first third of the final quarter has now ended, we spoke to The Official Charts Company's Martin Talbot for an update on the market. He said: "Mrs Brown ensured the business went into November with a bang - Mrs Brown's Boys D'Movie did almost 320,000 in its first week and has passed 400,000 already and should be among the year's Top 10 titles by early next week. As an opening week, it was well above the year's average (of 188,000 sales) for a Number 1 in the Official Video Chart – and the fifth best week 1 for any video this year [after Frozen, The Hobbit: The Desolation Of Smaug, The Lego Movie and The Hunger Games: Catching Fire]. Fans of Mrs Brown's Boys are also clearly big DVD fans. The format accounted for 92% of the title's sales, the highest proportion for any Number 1 this year, except one – Philomena, which saw 93% of its first week sales come from DVD. This week has been followed by another strong week, with The Fault In Our Stars on course for more than 150,000 sales in its first week."
Another week, another impressive performance from ever-growing independent Signature, which is this week celebrating its success with another release, one of its biggest of the year in the shape of The Snow Queen. Commenting on its success, the company's Kaz Mills said: "The Snow Queen has been an outstanding success for us this week and we are delighted that our unconventional release strategy has paid off. We released the film as a kids' club exclusive with Vue cinemas for half term in order to gain timely marketing exposure through trailering and in-cinema POS in the lead up to release. Accordingly, we tailored the ATL to crescendo towards the latter half of the theatrical run with TV, press and digital advertising kicking in at the end of last week to build for Monday's DVD, Blu-ray and digital launch. Underpinning the advertising was a fantastic PR campaign from Premier, building extremely good visibility across kids and parents' press, as well as highly visible brand promotions across Thomson, First Choice, YooMoo, Activities Abroad and Fayre & Square. Now with a box office of over £100,000, and on track to sell 25,000 units this week, we couldn't be happier. Once again, we're creating incredible conversions from traditionally tricky genres. The results are testament to the hard work and creative approach from the brilliant team at Signature and we look forward to seeing the sales grow even further as we approach Christmas."

And as we motor into Q4, we're now officially in the middle of blockbuster season, with all the summer's big hitters arriving on home entertainment formats. Many are following the same route taken by Paramount's latest Transformers epic Age Of Extinction. It was released on November 3 on digital formats (a fact that was announced by PlayStation Store by sending out rather flash Transformers toys to the likes of us – see our Twitter feed

www.twitter.com/theraygun

for more) and then arrives on physical formats on November 17. The studio has worked with Blueprint to deliver an industry first, using Dufex packaging – an engraved aluminium foil embossed effect – for the standard Blu-ray, while the 3D version comes with lenticular artwork. PR for the title will include interviews with its stars and DJ Skrillex, who put together the soundtrack and, as Paramount's Barney Hands said: "This is a franchise with a huge fan base so it was essential that we gave the marketing support the explosive action treatment to drive week one sales. From the packaging to the PR campaign, we've created standout to ensure this blockbuster gets the recognition it deserves.Working alongside Hasbro also guaranteed we reached young fans to ensure Transformers is top of the Christmas wish list."
---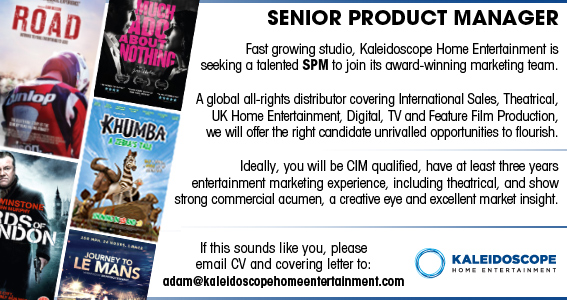 ---
To Shoreditch Town Hall, where a much underused historic London venue was given a new lease of life thanks to Amazon Prime Instant Video, promoting the impending release (on November 14) of the third series of Ripper Street, a programme that was effectively resuscitated by the svod operator after being cancelled by the BBC. The company organised a proper premiere to mark the occasion, with an authentic period feel and a turnout of numerous journalists and industry types to spread the buzz about its imminent arrival. It marks the next stage of the online giant's svod strategy and is a real feather in its cap - a high profile series landing exclusively, one episode a week, until its conclusion when the final episode of the 10-part season arrives on December 26. The impressive marketing push that Amazon is putting behind the Prime Instant Video release is now kicking in, with TV support at the fore. Commenting on its efforts Amazon's Paul Woodmansey said: "Following the incredibly positive reception Amazon Studios show Transparent received from both customers and critics, we're delighted to be preparing to launch our latest original and exclusive content for Prime Instant Video customers. We know a lot of fans are excited to see Ripper Street back on the screen and there's already a great deal of anticipation for its launch exclusively on Amazon Prime next Friday night."
Talking of subscription services, our pals at TheHorrorShow.TV have now launched their own subscription based offering, with one month offering access to a wealth of horror movies for an introductory price of £2.99 (standard price is £4.99). The service will feature many of the most popular films from the 230 or so currently available on the service. Co-founder and curator of TheHorrorShow.TV David Hughes said: "Ever since we launched the transactional service back in 2013, the subscription (svod) offering has always been the ultimate goal and we're delighted that many of our distribution partners have cemented their partnership with us on this exciting new venture, an 'all you can eat' model which will run alongside our existing 'pay as you go' service." "The initial offering is modest," added Hughes' partner Jack Bowyer, "but we'll be adding to it on an almost daily basis as new deals are signed. We wanted to give early adopters, as well as our existing customer base, the chance to come aboard as quickly as possible, so they can start streaming a wide variety of films for the equivalent cost of a single monthly rental, without losing the 'pay-as-you-go' functionality of the rental and download options."

Also in the vod world, the groundbreaking BFI Player, now one-year-old, celebrated its first birthday with a new look and a whole raft of new (and old) films and assorted sections. It's added films from the likes of Universal (think Back To The Future and E.T. The Extra-terrestrial to tie in with its sci-fi season, Days Of Fear And Wonder, and new content in different collections (including an Unavailable On DVD selection). Commenting on its new, fresher updated look, the BFI's director of digital Edward Humphrey said: "BFI Player is uniquely placed to join the dots of film, taking audiences on an expertly curated journey from the very earliest films to the very latest releases. Growing audiences for British independent and specialised films is core to everything the BFI does and we recognise that audiences are seldom offered a real diversity of choice in the on-demand market. The revamped BFI Player continues our path towards a richer, more rewarding digital film experience for UK audiences."
---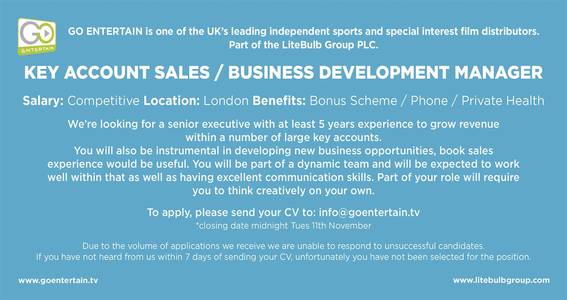 ---
Sticking with the BFI, only now its video arm, and the imprint is joining in the Sci-Fi Days Of Fear And Wonder festivities by launching its own sci-fi themed titles. Chief among these is the mammoth Out Of The Unknown, the sci-fi anthology series which ran between 1965 and 1971. The BFI has pulled together all the remaining episodes across seven discs as part of a lavish package. The BFI's Phil Roberts said: "Out of the Unknown is a major event for classic sci-fi fans – on a par with the Doctor Who rarities issued last year – and will delight many TV lovers this Christmas. This daring and inventive BBC series has been lost in the archives for decades while its reputation grew to legendary status. We will be promoting in all the sci-fi magazines, along with ads in Radio Times and national press – plus an inventive campaign through the BFI's ever-growing social media channels. In fact our Twitter channel passed 300,000 followers this week."
Mention of Doctor Who there brings us on rather neatly to Saturday November 8, which sees the eagerly-awaited final instalment of the first series of Doctor Who featuring new Timelord Peter Capaldi. And if the series is drawing to a close, then that surely means the home entertainment release is on its way. Doctor Who The Complete Series 8 is released on November 24 in Blu-ray and DVD versions and BBC Worldwide is readying itself for the big day. Commenting on its release, BBC Worldwide's Dan Phelan said: "We've made our Doctor Who: The Complete Eighth Series release a really special product worthy of the brilliant debut series from Peter Capaldi. There's loads of extra content for fans to enjoy including an exclusive recording of the Deep Breath cinema panel session from Leicester Square and the Doctor Who World Tour documentary. The BBC Worldwide PR team have been working their socks off to create a really special event for fans and press to mark the release which we're sure will get fans buzzing in celebration of another fantastic chapter in the world's longest running sci-fi series."

True Blood fans lamenting the demise of their favourite TV show are being urged to quite literally give blood for the programme after HBO joined forces with the NHS. The final season of the vampire show arrives on November 10 courtesy of HBO and its followers have been told to mark the occasion by donating blood to the NHS and tweeting pictures of themselves supporting the cause using the hashtag givetrueblood. As NHS Blood and Transplant's Jon Latham said: "We are encouraging all True Blood fans to register as blood donors this Halloween. Blood is something we all expect to be there for us when we need it, yet only four per cent of us actually give blood. Many people would not be alive today if it wasn't for the generosity of our donors. Most people who are fit and healthy can give blood, but all donors have to meet certain criteria. So that's vampires out!" It came in a week when, as a publicity stunt, a Bloody Bill Compton was photographed wandering the streets of London's West End as part of a promotional stunt to publicise the release. Commenting on the activity, HBO's Grace Alexander said: ""True Blood has come to an end and we wanted to give this brilliant series a worthy send off, activity started last week with the #GiveTrueBlood initiative and then to give fans a scare at Halloween we sent bloody Bill Compton roaming round the streets of London, much to the enjoyment of the public! And with the complete season 1-7 boxset releasing on Monday as well as the single seventh season, we'll be reminding fans of the great moments from throughout the show and keeping the momentum going through the week of release with more activity such as offering fans the chance to win one of 10 exclusive pairs of Converse we've had designed to mark the end of the series." We'll have pictures of the activity up on our website soon.
---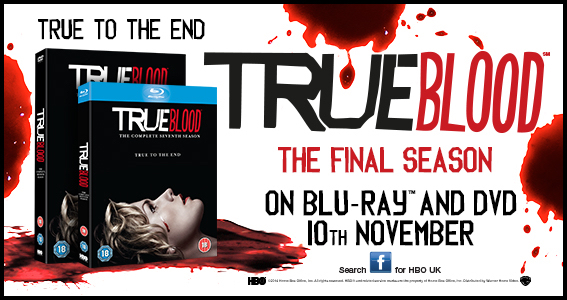 ---
Not sure about you, but we were simply thrilled honey after seeing the Edwyn Collins film The Possibilities Are Endless, which charts the life and times of the former Orange Juice singer, who suffered a life-threatening series of strokes and recovered against all odds. The story is indelibly told in the film and after LFF screenings, the singer has been touring UK cinemas ahead of the doc's theatrical release on Friday November 7 and its DVD and Blu-ray on November 24. Commenting on its release, producer Lucas Ochoa said: "The Possibilities Are Endless has been a joy to make and that's been reflected in the extremely positive reactions we've had from audiences so far. The promotional tour with Edwyn performing has sold out in every venue leading to a higher demand from cinemas for the full theatrical release. It's been inspiring to see how a creative approach to promoting the release with live events and an Ultra release on iTunes has worked, with audiences coming out, spreading the word, allowing us to create a wider platform for this beautiful film. The strategy, led by Pulse Head of Distribution Anna Morley is a fascinating model for how to reach audiences who we know exist but who would be harder to mobilise with a more conventional approach."
As we noted recently, Kaleidoscope is on something of a roll at the minute and Tuesday November 11 sees another red letter day for the company, as director of marketing Adam Sergeant explained: "As we continue to settle into our new Dufours Place home, we are running a special 'live event' cinema next Tuesday evening – sports documentary. Journey To Le Mans. Showing exclusively in partnership with Vue, we'll show the feature nationwide, which is an eye-popping insider's view of the iconic, and original sports endurance event, followed by a Live Q&A from Leicester Square, with members of Le Mans winning, privateer team, JOTA Sport. This high-end profiling event will then be quickly followed by the digital and home entertainment releases on 21 November and 24 November – soon enough to capitalise on the buzz from the event and the theatrical, but also perfectly timed for the gifting market. We are supporting this with a multi-platform digital media campaign, including highly geo-targeted 'local' social media, all aimed at motor sport consumers within a ten mile radius of supporting cinemas. This has only been running for 48 hours and has returned superbly thus far. More is planned for digital and DVD releases, including print, online and more targets social activity."
---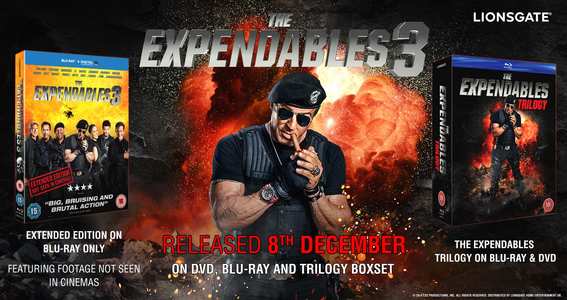 ---
As the winter starts to really kick in, lucky acquisitions folk have been sunning themselves, er, sorry, we mean having extensive meeting and screening schedules, over at AFM in California. Our anonymous correspondent sends this letter from America: "The sun is shining down on Santa Monica as the great and the good of the world's film industry descend on LA for the final film market of the year. Buyers, producers, directors, writers, actors and financiers are seen huddled in to shaded corners of hotel bars deep in whispered conversation while buyers in the Loews run up and down the staircases on their way to their next meeting. One of the hot titles at this market appears to be Stratton, a new action franchise based on a series of books about a British SBS soldier, Henry Cavill leads this film which is set to start shooting Q2 2015, this is being spoken of as a potential new Bond, Bourne or Mission Impossible franchise. Tarantino's Hateful Eight presentation was the hot ticket in town on Thursday night as QT, Samuel L Jackson, Kurt Russell, Jennifer Jason Leigh and Walton Goggins all spoke passionately about this film, due to be shot on 75mm film next month. Tarantino also teased that he may retire after making 10 films, Hateful Eight will be his eighth. For the home entertainment DVD premiere market there, as always, seems to be a plethora of titles that the sleeve and artwork appear to be the best thing about the films. Sorting the wheat from the chaff is the challenge for all buyers whilst gambling on which genres will rise and which ones will fall. Cast is increasingly becoming a key factor and many names that until recently were big box office now appear to be direct to DVD artists. Leading up to the weekend there will be a big push to bag those titles that will fill up the shelves of HMV and the supermarkets and eventually full the shelves of avid film fans. Buyers will also be trying to grab their last burst of sunshine before heading back to the gloom of the UK."
As ever, a flurry of deals have been announced around the AFM. Altitude was one of the first out of the blocks, announcing it was it had picked up the UK and Ireland rights to futuristic sci-fi crime thriller Narcopolis, which stars Jonathan Pryce and is set in a nightmarish vision of the future where all recreational drugs are legal. Commenting on the deal, Altitude's Hamish Moseley said:
"We're
absolutely thrilled to be releasing Justin Trefgarne's debut feature in the UK and Ireland. Justin is clearly a major talent with an exciting career ahead of him and Narcopolis is exactly the kind of intelligent, thrilling and commercial filmmaking that gets us excited at Altitude."
Writer/director Trefgarne, says, "I wanted my debut to have scale to match the kinds of films that inspire me like Blade Runner and District 9. With the legalisation debate currently raging it felt apposite to imagine a world where this was a reality and then play havoc with the consequences. But with no track record to speak of, conventional funding sources rightly thought we were mad to attempt such an ambitious production. Eldar Tuvey [ceo at TSquared Films] and I decided from an early stage to take a renegade approach, combining guerrilla film techniques with blockbuster ambition.We pushed ourselves to create a film that would satisfy hardened genre aficionados and, at the same time, attract the top tier of sales and distribution partners and enable us to reach the widest possible audience. With Altitude joining us we have the best chance of realising that dream."
---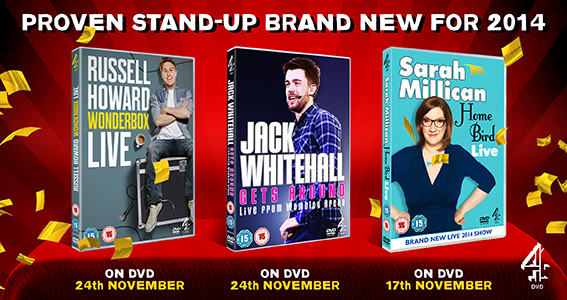 "It's sad because if we had a good president that cared about the film industry he would pass a very simple law, an anti-piracy law, but they don't want to stop it because they are scared of Google, and he's scared of all the ISPs.Google has no interest to stop [piracy] because the more people download the movie the more traffic they get. And without traffic they don't get revenue from advertising. So they're happy there's piracy in the world."
Expendables 3 producer Avi Lerner criticises President Obama while describing piracy as "the worst situation ever".
AT THE MOVIES
Horror flick Ouija was the biggest opener over the Halloween weekend, with £1.37 million in box office receipts. Other new entries included Nightcrawler, with just over £1 million and Mr Turner, which took more than £900,000.

Big week for Disney, as a mere title reveal and a further announcement about something, ooh, about three years away, dominated the headline. First things first and the studio has this week made the bold statement that the fans have been waiting for about Star Wars VII. And lo it came to pass that the first film in the reinvigorated Star Wars franchise, aka Episode VII, due next year and with shooting now apparently wrapped, will be known as A Force Awakens. Cue a million fairly poor social media gags, but at least we have a name…

And next from Disney, news lands in our Inbox from Pixar and Disney. And it's one that will have both adults and children alike positively frothing. Toy Story 4, it has said, is on its way. The latest instalment in the ongoing franchise will have its founding father John Lasseter at the helm. It will arrive more than 20 years after the first outing for Woody, Buzz and co, in the summer of 2017. Grown ups who saw the film as kids will, no doubt, be taking their own children. Intriguingly, Rashida Jones, ex of the US version of The Office and Parks & Recreation, will join many of Lasseter's original cohorts in penning the script.

TWEET OF THE WEEK
Follow us on www.twitter.com/theraygun

TRAILERS OF THE WEEK
Furious 7 looks like the series is going out on a high…


https://www.youtube.com/watch?v=Skpu5HaVkOc



Stick with it, this looks like great fun…


https://www.youtube.com/watch?v=TGjbpO1toTc



More than 600,000 views for a theatrical reissue, includes retweets from NASA. NB contains trippy visuals…


https://www.youtube.com/watch?v=lfF0vxKZRhc&list=PLXvkgGofjDzjo4ovlhAL67_1axrwzbft-



Tell us you're not looking forward to this. We're still laughing at it…


https://www.youtube.com/watch?v=P9-FCC6I7u0



Forthcoming from Studiocanal…


https://www.youtube.com/watch?v=-tSWhbJGFeM


This year's Class Of 92?
https://www.youtube.com/watch?v=64PH61TPKkU&feature=youtu.be
To subscribe to The Raygun newsletter, please email info@theraygun.co.uk
with subscribe in the subject matter
To unsubscribe, email info@theraygun.co.uk with unsubscribe in the subject
For editorial or advertising queries, contact tim@theraygun.co.uk