RACING AROUND THE UK
NON-STOP TAKES OFF QUICKLY
CAREY SAYS AU REVOIR TO THE BVA
NEW TRUST AD REVERBERATES
SECOND SIGHT WORKS LIKE A DOG
NASTIES TAKE TO THE STAGE
PARAMOUNT'S DAMN FINE MARKETING
HERCULES MUSCLES IN ON THE MARKET
GLASS WON'T SHINE IN CINEMAS
NETFLIX TAKES PRIDE
YAHOO TAKES CARE OF COMMUNITY
QUOTE OF THE WEEK
AT THE MOVIES
TWEET OF THE WEEK
TRAILERS OF THE WEEK
---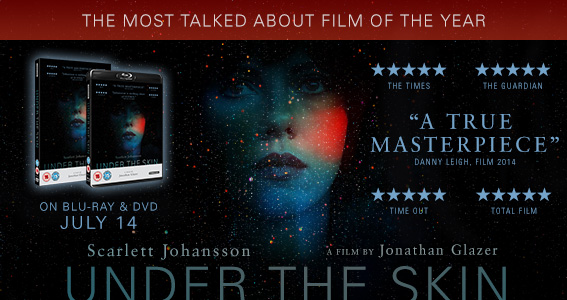 ---
If you can't read this newsletter or see the ads, please click
here
It Was A Good Week For… Non-Stop, off to a flying start…
It Was A Bad Week For… Google Glass, banned by some before it's even got off the groun
In a week when action films backed with the right kind of marketing showed that nothing can derail them – not Wimbledon, not the weather and not even the World Cup – we must admit, we loved eOne's plans for the forthcoming Aaron Paul starrer, Need For Speed. For the company is taking to the roads in a countrywide marketing push that will see it powering a series of high-octane vehicles to different locations. Commenting on the plans, eOne's Tim Westbey said: "We're all set for the release and are pleased to be marking it with a two-day supercar convoy. Six cars with a combined value of over £4 million will be speeding down from Liverpool to London, taking in a variety of activity and press calls along the way, including a track session and a photoshoot at a secret London location where they will be joined by up to 25 more supercars. It promises to be a fun couple of days and a great way to launch our campaign."
So what was the latest action film to show its mettle in stores? Step forward Studicanal's Non-Stop, which saw Liam Neeson flexing his muscles once more and proving to be one of, if not THE most bankable action stars in the marketplace. And it also further demonstrated Studiocanal's marketing nous, following hot on the heels of another of summer's biggest releases, Robocop. Commenting on its success, Studiocanal's Mikey Ellis said: "We are thrilled that Studiocanal will be number one again on Sunday and with Robocop still selling well we should have one of our strongest market shares to date. The Non-Stop campaign has proved to be successful especially when you consider the incredible weather and all of the distractions of the World Cut and Wimbledon. Liam Neeson has always been a strong attraction at home entertainment and hopefully with Non-Stop we'll be able to replicate the amazing catalogue sales of Unknown which has now sold over 1 million units to date."
---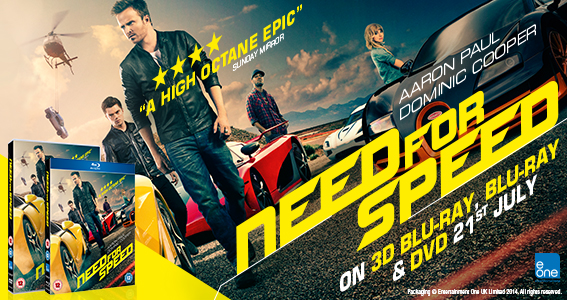 ---
The industry said if not farewell, then at least a fond "au revoir" to BVA director general Lavinia Carey this week, as she begins her exit from the industry organisation. She'll still be closely involved with the trade body in a lobbying role, but representatives from all sides of the industry – and a few old faces too – showed up to say goodbye as she steps down from the director general role. She was presented with a picture that featured her as Helen Mirren in The Queen. In a speech paying tribute to her 20-plus years at the helm of the BVA, Fox's Robert Price said: "It's fair to say that she has many many achievements she has had during her time as the industry leader for home entertainment. She has been steadfast in her support for the industry and has been the most actively vocal person we could have wished for." Praising her work in technology, rebranding, working in politics, cross-industry initiatives, built alliances, worked for charity, he went on: "Lavania has been a tremendous ambassador in everything she has done. She has an amazing energy level, boundless enthusiasm and is a wonderful champion. Even in the short six weeks I have been BVA chair I have seen how much energy and drive has. We will miss her greatly but will be happy in the knowledge that she will be leading our charge in her new role in lobbying in Westminster and Brussels." He finished with a toast to the "queen of the BVA", saying: "Thank you so much from all of us and the best of luck in the next phase of your life and career." Carey herself told The Raygun after the event: "I must say the lovely and generous comments that people have written in my beautiful personalised scrap book which [the BVA's Vicki Geddes] organised made me shed a tear."
Moving on to the Industry Trust and today (Friday July 4) sees the latest salvo in its ongoing war copyright theft being fired out at cinemas, as its latest Moments Worth Paying For ad arrives. It sees the Trust teaming up with eOne on a promo for Earth To Echo which, as you'd expect from the campaign, pushes finding legitimate product via FindAnyFilm.com and the importance of copyright. And, again as is becoming the norm, the trailer went out as an exclusive on a big website, featuring on HeyUGuys. The website itself noted: "Judging by the trailer, Earth To Echo looks to have similarities to classic 80s movie Batteries Not Included and looking at the poster, a little bit of an ET vibe going on. This new trailer also helps to promote anti-piracy and from what we've seen, Earth to Echo is definitely a moment worth paying for."
---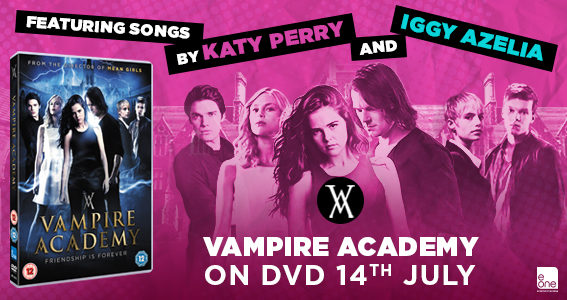 ---
To the BFI on the Southbank, where Second Sight and Metrodome joined forces for a gala screening of the former's marvellous restored, 50th anniversary edition of A Hard Day's Night. The film is being released theatrically today (July 4) ahead of its Blu-ray and DVD bow on July 21, with Metrodome looking after its appearance at cinemas. The film has already garnered a wealth of coverage flagging both parts of the two-pronged release (a DPS in the Mail On Sunday's Event magazine and a similar-size feature in the Sunday People last weekend for starters, as well as acres in the likes of Mojo and NME) and it will be further bolstered by director Richard Lester turning out on Thursday at the screening to promote the release, carrying out further interviews with press and radio, as well as a Q&A ahead of the film on the night. The latter was fascinating, as a still lively Lester recounting tales of its filming and his time with The Beatles. Commenting on the event, Second Sight's Chris Holden said: "I couldn't have hoped for a better launch for this iconic film. With Richard Lester in attendance, the film's owner, representatives from Apple, press and a packed house the film went down a storm as did a great post-screening reception with Gary Crowley on DJ duties. All credit and massive thanks to Debbie Murray and her team at Aim Publicity for such a fantastic and professional job and for making the night such a huge success."
And while we were busy having A Hard Day's Night, a short journey across the West End from the Southbank, at the Prince Charles Cinema, Nucleus Films was busy launching its next Video Nasties film, a documentary entitled Draconian Days, which comes complete with two discs' worth of trailers of some of the more notorious and controversial titles of their day. As reported here previously, the screening held in conjunction with FrightFest, and an post-film Q&A in front of a packed audience was a suitably lively affair, with horror fans in the audience questioning Marc Morris and Jake West, the men behind the film, and other experts. Commenting on the event, Morris said: "The film went down really well and it was a really good Q&A. We were pleased with the response and there were lots of follow-ups from the event on Facebook and Twitter and elsewhere on Friday morning. We're doing loads of interviews to promote the release next week." The release, of course, coincides with the 30th anniversary of the Video Recordings Act (although it wasn't enforced until the next year, it marks the date when legislation was first brought in).
---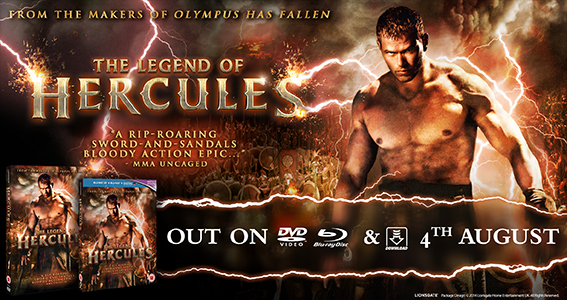 ---
Also this week, we went along to Ham Yard, once the location of World Cinema's office and now home to a rather swish hotel, to see sci-fi tale The Anomaly, the latest from video gold Noel Clarke. The title is being released by Metrodome at cinemas under licence from Universal, which will release it later this year on home entertainment formats. It's another of those acquisitions from the studio's home entertainment arm and is a hugely commercial proposition. Metrodome's theatrical marketing campaign has swung into action and is now up and running. This includes one or two cracking promotions, including the opportunity to "win" Noel Clarke to come round to your house for an evening.
It has worked with Way To Blue to develop not just a website, but has also a whole world around the film, even hijacking genuine news stories. Metrodome's Kalina Jones said: "As a high-concept sci-fi thriller, The Anomaly gave us a lot of scope to build an exciting, asset-rich campaign. Drawing on the fictional bio-tech company featured in the film, we created a mock LSR Bioware company website and a futuristic TV commercial that was placed online and in digital displays at Showcase cinemas. To drive people to the site, we also placed mock ads next to our traditional print ads, inviting readers to trial the cutting-edge technologies by signing up online."
Last week we featured a trailer for the rather wonderful new Blu-ray edition of Paramount's Twin Peaks, and now we've got some input from the major, with the company's Chloe Foskett outlining some of the studio's marketing plans for the release. "Despite it being 23 years since the last episode aired on television," she said, "Twin Peaks continues to excite both new and old fans - as was proven by the incredible response to the recent announcement of the series' release on Blu-ray. The Entire Mystery box-set is being supported by a robust PR campaign that includes seeding content to a variety of fan sites and forums and engaging with consumers via social media as well as more traditional media liaison. This week saw the international launch of the trailer which provides a tantalizing glimpse into the box-set's extensive special features; the trailer has already been shared over a thousand times on the official facebook page as well as being snapped up by local and international entertainment and lifestyle sites including Digital Spy and HeyUGuys."
It's Hercules time, with the mythological character appearing in cinemas again and, on August 4, courtesy of Lionsgate, in a new adventure. The company's Beth Hall explained: "With a stellar cast including Twilight's Kellan Lutz, home entertainment gold Scott Adkins and Game Of Thrones star Roxanne McKee, we are all very excited about the upcoming release of the epic action adventure: The Legend of Hercules. It will be hard to miss the stand out packaging that showcases the outstanding action and incredible cast and with extensive press coverage, on pack promotions and a hard-hitting TV campaign, it's one to watch this August."
It's been an interesting week for Google Glass, the technology giant's new launch, which has fallen foul of the powers that be when it comes to cinemas. For trade body the CInema Exhibitors' Association, whose membership covers nine out of 10 screens in the UK, has outlawed the glasses in its members' cinemas over piracy fears. Many had suspected they might be used to illegally film movies and then distributed online. The organisation's Phil Clapp said: "Customers will be requested not to wear these into cinema auditoriums, whether the film is playing or not." Vue has said it will ask ask filmgoers take them off "as soon as the lights dim". Google itself said: "We recommend any cinemas concerned about Glass to treat the device as they treat similar devices like mobile phones: simply ask wearers to turn it off before the film starts. Broadly speaking, we also think it's best to have direct and first-hand experience with Glass before creating policies around it. The fact that Glass is worn above the eyes and the screen lights up whenever it's activated makes it a fairly lousy device for recording things secretly." Google has had similar problems in the US - its equivalent trade body, NATO, said: "As part of our continued efforts to ensure movies are not recorded in theatres, we maintain a zero-tolerance policy toward using any recording device while movies are being shown. As has been our long-standing policy, all phones must be silenced and other recording devices, including wearable devices, must be turned off and put away at show time. Individuals who fail or refuse to put the recording devices away, may be asked to leave. If theatre managers have indications that illegal recording activity is taking place, they will alert law enforcement authorities when appropriate, who will determine what further action should be taken."
---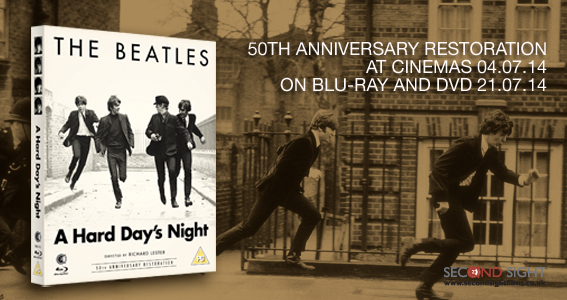 ---
It's been a relatively quiet week in the world of video on demand and other assorted services, although we did notice a couple of interesting stories emanating from this sphere…
From the UK, it's good to see Netflix getting involved in some promotional activity as it unveiled a sponsorship deal with Brighton Pride and its associated film festival. It is helping host an all-night screening of the second series of its comedy drama Orange Is The New Black during the event. The all-nighter will air all 13 episodes between Saturday Jul9 and midday the next day. Lucky attendees, who will win tickets via Twitter, are being encouraged to take along cushions and blankets to give it a sleepover feel…
Meanwhile, Yahoo has entered the fray with a major deal that sees it resurrecting cult comedy series Community. The programme was up to its fifth season before it was cancelled by US TV giant NBC, but now Yahoo has resurrected it. It is likely to air via Yahoo Screen, its app and TV service, and analysts are now keenly watching where it goes from here. The approach mirrors that of Netflix taking up Arrested Development after it was cancelled. Drew Buckley of Electus Digital said: "Absolutely it changes minds. [When Netflix rescued Arrested Development] that kind of woke people up and made them realize, 'This is a great outlet. This can pick up and resuscitate shows. Everybody who has a show that wasn't picked up, you're gonna talk to Netflix, Hulu and now Yahoo."
---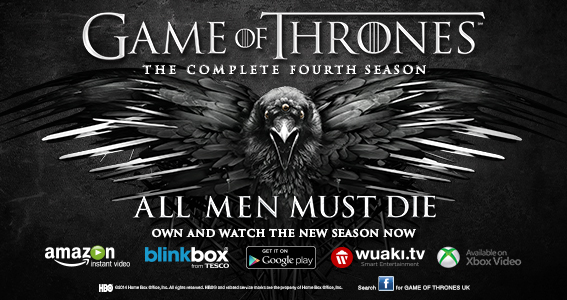 ---
QUOTE OF THE WEEK
"Sweden is an extreme market for home video spend … and it's witnessing faster changes than most other markets and is one of the most advanced in Europe." Joanna Wright, senior market analyst at London-based Futuresource, commenting on its report that states that digital spending in 2014 will end at €153 million, ahead of €149 for packaged media, making it the first territory where digital media outstrips physical…

AT THE MOVIES
It didn't screen to critics. It faced a storm of abuse from its haters… and yet Mrs Brown's Boys D'Movie still managed to take a whopping £4.3 million at British and Irish cinemas in its opening frame, a remarkable performance that once again showed it defying its critics. Other new entries included Chef and How To Train Your Dragon, the latter released in territories where schools had broken up. Both took a touch over £600,000.

Tom Hardy is continuing his quest to become the hardest working man in film-dom, after the announcement that he is joining Leonard Di Caprio in the revenge drama The Revenant. The latter plays a man savaged by a bear who is then robbed by some unscrupulous bandits in 19th century US. After miraculously surviving, he sets about getting his own back on them. Hardy is also appearing in, among others, Kray twins biopic Legend, James Gandolfini's final film The Drop, alongside Gary Oldman in Child 44 and in the still on the way Mad Max reboot.

The Enchanted sequel continues to make its way to the big screen at a snail's pace, new writers have been hired this week, but the film is still no nearer completion. By the time it arrives, its original audience will probably have kids of their own…

TV news and Sherlock will return, but it'll take some time to arrive. It's been confirmed that shooting will take place next year with Benedict Cumberbatch, Martin Freeman and co, although it will not arrive on our screens until, ooh, something like Christmas 2015…

TWEET OF THE WEEK
TRAILER OF THE WEEK
France's answer to The Wire…
Bloke from Outkast looks uncannily like Hendrix…
Horrible Bosses 2. The return…
To subscribe to The Raygun newsletter, please email info@theraygun.co.uk
with subscribe in the subject matter
To unsubscribe, email info@theraygun.co.uk with unsubscribe in the subject
For editorial or advertising queries, contact tim@theraygun.co.uk