KNIGHT RISES ON DECEMBER 3
SMASH AND GRAB RAID NETS 65,000…
AND JOINS REVOLVER PICKING UP GONGS
HBO BLINKS FIRST WITH VEEP AND NEWSROOM DEALS
…AND REGULAR MANGA RETURNS
THE RAYGUN AT TRUST WORKSHOP
FREMANTLE LINES UP FUNNYMEN…
1.2 MILLION VIEWERS CLOCK CUCKOO
BFI LINES UP CONTROVERSIAL RELEASES
UNIVERSAL TAKES THE CROWN FOR WILL
THE BOYS ARE BACK IN TOWN
FREEFORM GETS SOME FIRE IN ITS BELLY
DAVIDSON TO EXIT ELEVATION
RELEASE OF THE WEEK – TOP CAT
---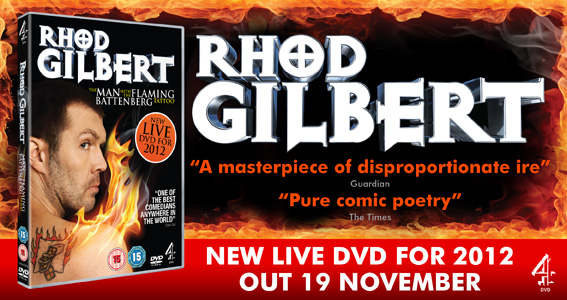 ---
If you can't read this newsletter or see the ads, please click
here
It Was A Good Week For…
And, as you were, with The Raid shifting 65,000 units in its first seven days…
It Was A Bad Week For…
The fallout from the Sony DADC Broadband fire and the police's refusal to classify it as a part of the riots, as revealed in The Raygun, continues, see here for more. And broadband woes for The Raygun this week…
One of the final pieces of the Q4 puzzle has fallen into place with the confirmation from Warner that The Dark Knight Rises, the final part of Christopher Nolan's Batman trilogy, is arriving on assorted home entertainment formats on December 3. It's one of the most talked about titles of the year, and the highest box office earner. And as Warner knows following the release of the final instalment of the Harry Potter series of films, the last part of a series gives plenty of gift set potential, and one of the key SKUs is a collection pulling together Batman Begins and The Dark Knight as well as The Dark Knight Rises. Pre-orders online began on Tuesday, October 2; as well as The Dark Knight Trilogy set, the title will be available as both a single disc DVD and extras-laden double disc Blu-ray, each SKU will be UltarViolet enabled. Commenting on the announcement, Warner's John Stanley said: "The Batman franchise has always proved to be a fantastic home entertainment property for us. With the release of The Dark Knight Rises on December 3, we have an additional opportunity to drive excellent sales through Christmas, and to delight fans with a complete Trilogy box set. Blu-ray will be a heavy focus for us this year, as history shows a huge number of consumers want to watch this outstanding movie franchise in the best possible format. So far we've had a fantastic response from retail partners to the size of our ambitions, which means we'll be set up brilliantly to maximise this release right through to the New Year."
And as Q4 officially started this week, although September has seen something of a revival in the business' fortunes following the slack summer, it's good to report a major success story. We've been banging on about The Raid for months now and it's been great to see it not only finally released, but also perform so well too. It sold some 65,000 units in its first week of release, a remarkable achievement for a subtitled Indonesian film (albeit one feted as the finest action film of the year). Commenting on its success, Momentum's Ken McMahon said: "We're absolutely thrilled with the sales performance of The Raid on it's first week of release. With sales of 65,000 from a £1.1m box office, it's a much higher conversion rate than some of the big studio releases of the past few months. The fan enthusiasm for this film has been at fever pitch from the beginning but it's really satisfying to see our exciting low budget Indonesian film cross over to the mainstream and solidly sets up the franchise."
---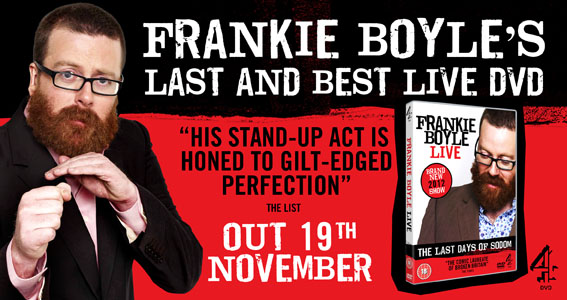 ---
Talking of Momentum and The Raid, the title this week scored another notable success as it picked up a gong at the Screen Marketing And Distribution Awards. Fox and Momentum both performed well on the night, picking up five and three awards respectively. The key DVD gong went to Revolver, which continued its remarkable run of success at home entertainment awards ceremonies after picking up an award for its marketing for Nazis from space thriller Iron Sky. The company's head of marketing Kate Walker said: "We are really proud of this award. The Iron Sky campaign was original and innovative and shows the type of creative thinking and execution our team really delivers on."
It's been another big week in terms of the nascent online viewing market with a brace of major announcements from HBO, which is leading the way in looking at new business models for its titles. In not one but two separate announcements, it has confirmed that two of its key franchises, Veep and The Newsroom, both new series, will be heading to blinkbox ahead of their home entertainment release. The former, created by The Thick Of It's Armando Ianucci and starring Julia Louis-Dreyfus as the vice president of the United States, was available from October 1, while the latter, the latest from West Wing creator Aaron Sorkin, will be available from the Tesco-owned service from October 15, Commenting on the latter, HBO's director for international digital distribution Colin Smith said: "We are thrilled to be able to offer The Newsroom to our UK fans familiar with the great work of writer Aaron Sorkin, and to introduce it to a wider audience also. Easily accessible via blinkbox, either by episode or the entire first season, this is another step in our ongoing strategy to make HBO's innovative, critically acclaimed programming available to all viewers in a variety of formats so they can immerse themselves in their favourite shows whenever, wherever."
---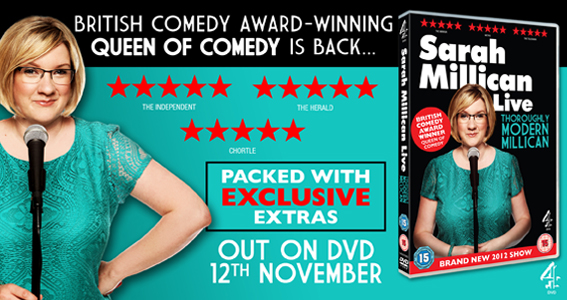 ---
With the release slate filling up, and thanks to the aforementioned hefty September schedule, high profile in-store launches and stunts are currently the order of the day. Last week we discussed the activity for Fox and MGM's Bond 50 Blu-ray bow, and we've looked at it in-depth on our website, and there's plenty more events to come. Sunday October 7, for example, sees a major launch for Paramount's Indiana Jones The Complete Adventures on Blu-ray. The activity on the day before the set's release will be centred on HMV's flagship Oxford Street store in the heart of London (also the scene for the culmination of the 007 events), and will see customers being invited to search for golden tickets in snake and spider-infested boxes, offering them the opportunity to win one of the collections signed by Indy himself, Harrison Ford. The Raygun will be there too, expect a full report on our website next week.
Launching at the end of the month is the eagerly awaited first half of the latest exploits of Doctor Who, which ended its run on our television screens last week (we were, of course, glued to our sets, along with millions of others) and it's interesting to note that the October 29 release date will be preceded by a high profile appearance by the Timelord, aka Matt Smith, at
an event tailor-made for his audience, the MCM Expo. The latest event for devotees of anime, comics and genre flicks and television programming will take place at its spiritual home of the Excel centre in London's East End. As well as hosting a panel with executive producer Caroline Skinner on the Friday of the three day event, he'll also be signing copies of the BBC Worldwide release. In all, some 60,000 people – many dressed as their sci-fi, horror, comic book or anime heroes – are expected over the weekend, with Fox, Universal and Warner all likely to have a presence, mainly parading their forthcoming theatrical releases.
One company that's been a long-standing support of the MCM Expo is Manga, and the next show will be no different. It's going to have no less than four separate stand, and a key attendee will be Liam O'Brien, one of the vocal talents from Manga's Naruto Shippeden. The company will also be hosting one of its own podcasts at the event. Manga's Jerome Mazandarani said: "We're really pleased to be one of the official sponsors of the London MCM Comic Con this October. This is Manga's 16th or 17th London MCM Expo. I can't believe it."
---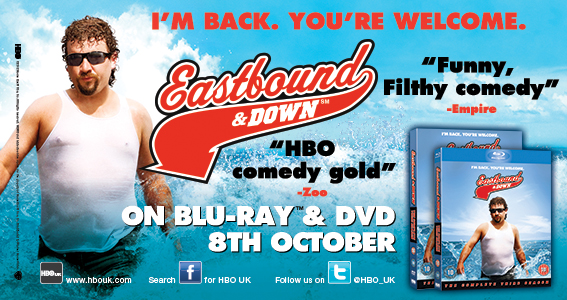 ---
Another diary date now and the BVA has announced the time and the place for its forthcoming AGM. The event will take place on Wednesday November 14 at the May Fair hotel in London's West End. The event is sponsored by Dolby and MPO, with support from Premier and DVD Intelligence.
And a quick reminder about another event, this one a lot sooner. For next Thursday, October 11, will see The Raygun on stage at the BFI Southbank for a workshop looking at piracy and the issues surrounding it. The event, as reported on last week's newsletter, is being put together by the Industry Trust in association with the FDA, with guests from behind the cameras on homegrown features and other industry figures. Tickets are available via
indevents12@bfi.org.uk, quoting Moments Worth Paying For in the subject line. See you down the front…
Back to Q4 and if it's the final part of the year, then it must be the time for the annual round of stand-up releases. One of the more intriguing titles this year comes from Fremantle, its The Comedians 4oth Anniversary release features names such as Roy Walker, Stan Boardman, Mick Miller and Duggie Brown live on stage, reliving the good old days of stand-up. Media interest is high, with plenty of interest in these old-fashioned comics, who will appear on the likes of Simon Mayo's radio show, Alan Titchmarsh's show, Sky News Sunrise and more. Fremantle's Ken Law said: "Roy regularly appeared on the Chris Moyles Breakfast Show on Radio 1, Mick did a great routine on this year's Royal Variety Show, while Stan and Duggie play up and down the country every week so we knew they were still names & faces but we hadn't quite gauged how much media interest there would be in these guys until we kicked off the PR campaign for the DVD and offered them up for interview. These old school comedians definitely paved the way for stand-up comedy as we know it today. There would be no Peter Kay, John Bishop or Jason Manford without The Comedians blazing the trail before them in the 70s and 80s, so it's great to see there is still a huge amount of warmth, interest and affection out there, from young and old, for what they did and are still doing. It all bodes well for our DVD release on October 29."
---
---
More from Fremantle now, and would you believe that Men Behaving Badly, the landmark lads' sitcom, is now 20 years old? To mark the event, the company has pulled together every episode and other bits and bobs together into one definitive release. Commenting on its impending arrival, the company's Ken Law said: "Over the years we've had fans asking if, and when, the two classic Men Behaving Badly Comic Relief sketches from 1997 and 1999 would be available on DVD. Everyone remembers the famous one where Kylie turns up at Gary & Tony's flat and the hilarious 60's B&W spoof sketch which is recognised as one of the funniest things they ever did. This definitive box set gave us the opportunity to bring everything together for the very first time and so we've donated a considerable amount of money to the Comic Relief charity and they have kindly allowed for both sketches to appear exclusively on this Complete Collection Box Set. It's great for gifting, as it's what every fan would want, and timing couldn't be better as Men Behaving Badly celebrates its 20th year."
And while we're with Fremantle, it's worth keeping an eye on its new BBC3 primetime comedy Cuckoo. For the series, which stars Greg Davies as a long-suffering dad who has a mad son in law on his hands, has got off to a flying start, pulling in 1.2 million viewers for its first episode, a record for the channel for new comedy. Fremantle's head of marketing Julia Rich said: "We've been eagerly anticipating this series from comedy supremo Ash Atalla (The Office, IT Crowd) for BBC Three, the current home of new comedy, and it's got off to a flyer! The casting of Greg Davies (The Inbetweeners), Helen Baxendale (Cold Feet) and rising American comedy star Andy Samberg (Saturday Night Live) is an exciting formula. Cuckoo is a big, warm, mainstream family sitcom, with a twist, which appeals to all generations. We have just launched it as a catch-up show on i-Tunes with the first episode free for a week to help bring people into the show and hopefully to trade them-up to a series pass. We are looking forward to a future second series and the accompanying DVD release."
Acquisitions now and Arrow has been hugely busy again, picking up another selection of titles from the recent Toronto International Film Festival. These include A Hijacking, another title from its ongoing relationship with Trust Nordisk, about modern-day pirates (not the DVD kind). Arrow's Tom Stewart said: "From the writer of the award winning The Hunt, Tobias Lindholm has directed this incredibly powerful true story. We're also fortunate to be releasing theatrically around Feb, way ahead of the Paul Greengrass Tom Hanks starrer, Captain Phillips which is also about a boat that's hijacked by Somali pirates." 7 Boxes is, Stewart said: "A true buzz film from Toronto. 7 Boxes has broken all box office records domestically over taken even Titanic and gathered incredible reviews and many say this could be the next Slumdog millionaire. We at Arrow are quietly confident in making quite a splash when we release theatrically early summer next year. Also due is Cherchez Hortense and Motorway. Stewart said: "We're huge fans of everything Kristin Scott Thomas touches and following our Theatrical of Love Crime this Dec also starring her, we will theatrically release around March following the great success currently taking place in France (box office expectations over there expected to reach over 500,000 admissions). Motorway, produced by Jonnie To, is a fantastic fuel-injected ride that's pretty much non-stop for its 90 minutes. Lean on dialogue, this Hong Kong Film really delivers wonderful set pieces and has received very strong word of mouth – should see a release early 2013."
---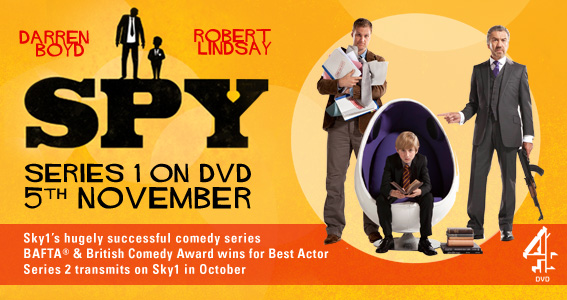 ---
Once the London Film Festival is over, one of the next big events on the BFI Southbank will be Uncut, a season marking the centenary of the BBFC and looking at controversial releases throughout the years. And to celebrate this, the BFI's publishing arm will be releasing a number of titles on November 5, ranging from the "how on earth was this banned?" (Battleship Potemkin) to the "we definitely know why this was banned" uncut versions of Sick: The Life And Death Of Bob Flanagan and Maitresse. The former of that S&M pair is uncut for the first time, while the Gerard Depardieu starrer is on Blu-ray for the first time. The BFI's Phil Roberts said: " Over the years, the BFI has earned a reputation for bringing controversial classics to DVD with hits such as Salo and The Devils. To mark the centenary of the BBFC we are releasing the fully uncut version of Kirby Dick's award-winning documentary Sick and the high definition premiere of the Gérard Depardieu-starring, S&M drama Maitresse. Both films have been previously cut by the censors – but these will be the full versions and are definitely not for the squeamish. On the same day we are also be releasing the classic Soviet silent Battleship Potemkin in high definition for the first time in the UK. Amazingly Potemkin was originally banned by the censors and not officially allowed to be seen until 1954 (nearly 30 years after it was made) when it was given an 'X' certificate, it's now a PG.
Survey of the week: This week's latest research aimed at, among other things, helping a title lift itself above the raft of releases at this time of year, comes from Universal and is aimed at boosting awareness of its The Hollow Crown (one of the previous week's best reviewed titles, according to the weekly round up on our website. It showed that almost a third of children aged under 12 years old in the UK didn't know who Shakespeare was. More than a quarter of adults have never read one of his plays, while two per cent of adults thought he was a Roman centurion, another similar number thought he was some kind of celebrity. As well as flagging the release of adaptations of the Bard's plays, the survey handily came with a quote from star du jour, Tom Hiddleston and Jeremy Irons, who both appear in The Hollow Crown. Hiddleston said: "I hope what makes [The Hollow Crown] accessible and immediate to a contemporary audience is that I think we have for the first time spoken it very differently, spoken with a fluency and an ease and a very off the cuff spontaneity. Shakespeare is at its best when you speak it like you're making it up, when it sounds as if it was written yesterday."
More from Universal now, as the studio kicks in to its big release season, with a wealth of special interest titles joining the big feature films such as Ted, which we've already featured on here. Coming up are Monster High, activity for which includes a tie in with Pineapple Performing Arts School which has created a special Monster High Mash dance tutorial which is running online via Mizz. There's how to customise your trainers and nail art features in the likes of Girl Talk and TOTP magazine. Universal's Rachel Partridge said: "With this campaign, we wanted to ensure that we were talking to Monster High fans in an engaging way and we've created some really rich digital content to allow us to do that. Highlights include the monster mash dance competition and monster make-over tutorials that we hope brand fans will enjoy and share with friends."
---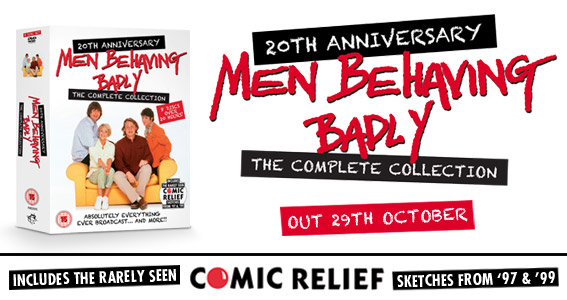 Anyone who knows us at The Raygun will know that as far as we're concerned,
The second series of Mrs Brown's Boys, one of the major success stories of Q4 2011, is being backed by a sizeable campaign, which was headed up in PR terms by a press junket with star Brendan O'Carroll which should result in plentiful coverage. There's been spoof fashion shoots, and an exclusive clip on The Sun online. Universal's Claire Hay said: "Riding high on the awards Mrs Brown has picked up including a BAFTA, we wanted a campaign that really brought the personality of the show to life. Mrs B has an army of fans and our PR will mobilise them into stores and online for this release."
Agency news of the week sees creative agency freeform.London acquiring TV agency Firebelly. It will create new super-agency, based in Old Street, east London. It will boast bigger creative teams taking in AV, digital and print, and much more. Firebelly md Gus Meyer will stay on for three months and then be retained as a non-executive director. Firebelly's Darren Cavanagh will become head of motion, the audio-visual arm of freeform.London, with the latter's Tony Roberts heading up the operation. "Now that we have more experience in our audiovisual team and more award-winning resources in our digital team, firstly we're very excited about making sure our current clients feel all the benefits of the wider team and secondly, winning new accounts with out fantastic portfolio of work and strategic thinking. From a commercial point of view, we are now very well placed to support our LA team and ensure that more global campaigns are realised.
Interesting news from Elevation where, as The Raygun was going to press, Graham Davidson announced that he is to exit the company he started. Elevation Sales, a joint venture between Lionsgate and Studiocanal, was formed in 2004, and, in a letter to the industry, Davidson said his departure was entirely amicable. He said: "The past nine years have been a greatly rewarding experience and it has been very satisfying managing Elevation's growth from a small start-up in 2004, to its sale in 2007 to its current position of being a top 7 studio in 2012. It now feels like the right time to move on to a fresh challenge. I owe so much to the team here at Elevation who have all been a joy to work with. A truly great team. I'd also like to give thanks to all at StudioCanal and Lionsgate for their great support. It will be the people I will miss the most when I come to leave." A successor is currently being sought, with the changeover likely to take place early in 2013. We at The Raygun wish him all the best.
And we'll end with congratulations to Tim Scaping from HMV, who's been promoted to the newly-created role of visual new release buying manager Tim Scaping. He'll report to Andy Anderson. Scaping has been at the retailer for nine years, joining the head office in 2007 after stints at 150 Oxford Street and Kingston stores.
---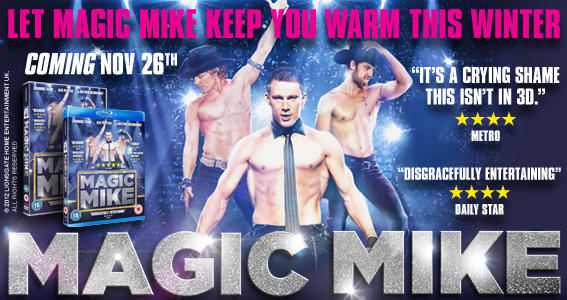 And farewell to former MGM, Paramount and Disney staffer Don Hunton, off to Australia in November…
Due on October 15 from eOne comes one of our favourite ever cartoon cats, Top Cat. The release follows on the back of a hugely successful theatrical outing earlier this year, one that has certainly paved the way for its imminent arrival. eOne's Holly Gough said: "There was a fantastic response to the theatrical campaign and TC is such an iconic character that we have high hopes for the DVD release. Marketing wise expect to see TV, targeting parents and kids, outdoor with a Citybox campaign advertising in malls, online, press, a promotion with Northern Rail and TC might even make an appearance or two in the week of release. With half term coming this release is purr-fect for all the family."
"Flixster provides access to the leading movie discovery application that will promote digital content ownership and aid in expanding our digital business. At the same time, on the physical side, this agreement enables us to manage our profitability in a time of change in the marketplace and to focus more resources on new releases."
Dennis Maguire, president of Paramount Home Media Distribution, explains the thinking behind a US deal which will see more than 600 Paramount films being distributed through Warner on Blu-ray, DVD and through Flixster. It excludes 100 or so franchises such as Indiana Jones, Star Trek and Transformers, but includes the likes of Ferris Bueller's Day Off and Airplane
eOne's Looper got off to a fine start at UK cinemas, taking more than £2.4 million in its opening frame, a fine performance for a sci-fi film starring Joseph Gordon-Levitt and, with strong word of mouth, this one looks set to continue. Other new entries included Resident Evil: Retribution and The Campaign, which both took just under the £800,000 mark.
He's done The Dictator, Borat and co, but Sacha Baron Cohen is now taking on The L*sbian (asterisked to avoid firewall problems). He's being lined up by Paramount to develop the film based on the real-life story of the billionaire who offered $65 million to any man who could woo his daughter who had different preferences… It's not clear yet whether Baron Cohen will star or not…
Strangest news of the week, at least from where we're sitting, comes with the word filtering out from Sony Pictures that a film based on the Little House On The Prairie book, already a long-running TV series back in the 1970s and beyond. The choice of director is the most intriguing element, in that it will be David Gordon Green, whose CV includes The Sitter, Pineapple Express, Your Highness and Eastbound And Down. Not sure if he's regular cast will turn up smoking fat ones or not, but the news that Abi Morgan, whose credits include The Iron Lady and Shame, will be penning the script, does retrieve it somewhat from total stoner-dom.
Monday October 8 will see Eureka's Masters Of Cinema imprint performing its now customary unveiling of its next quarter's line up via the medium of Twitter… Follow it on @mastersofcinema. We've been busy again this week, follow us on
www.twitter.com/theraygun
We love Ross Noble. And here he is making his feature film debut in this FrightFest favourite…
Forthcoming from DreamWorks, under its new deal with Fox…
While many still scratch their heads about the title, here's Bruce…