Renew Your AFMW Membership
2014 
Council Meeting Dates
Wed, 26 Feb
Mon, May 19
Mon, Aug 18
Sat, 15 Nov (Council & AGM)
If you would like to submit an item for discussion at one of these meetings, please first present the item at your state MWS committee meeting for discussion.
If approved by the state committee, please then submit it to the Secretariat using an Agenda Paper Report (available from the Secretariat
, Melissa Morey, at 
afmw@afmw.org.au
).
AFMW Triennium
The AFMW's next triennium starts in November 2014.
The AFMW Council Members are elected for a three year term – two from each state and territory.
If you would like to be an AFMW Representative in the 2014 triennium please express your interest to your local MWS state committee.
MWIA-related Events
 57th Commission on the
Status of Women
'The theme is "Challenges and achievements in the implementation of the Millennium Development Goals for women and girls".
MWIA is allowed to register up to 20 delegates at this event.
--
67th World Health Assembly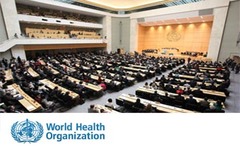 The World Health Assembly is the decision-making body of WHO.
 It is attended by delegations from all WHO Member States and focuses on a specific health agenda prepared by the Executive Board.
MWIA is allowed to register at least 20 delegates at this event.
---
If you are interested in registering for either event, please c
ontact the Secretariat, 
Melissa Morey, at afmw@afmw.org.au.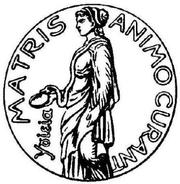 From time to time, the Medical Women's International Association (MWIA) advertises opportunities for MWS members to serve on the MWIA Committees: Finance; Science and Research; and Ethics and Resolutions; and Centennial. AFMW President, Desiree Yap, has expressed an interest in being on the Centennial Committee. 
The Centennial Committee will pursue with national organizations the possibility of hosting the 2019 Centenary Congress; encourage activities throughout the regions for the centenary year; discuss possible themes and  develop subgroups of the committee. 
The AFMW Secretariat welcome any thoughts or input that members may have on this topic.
Investec is a proud sponsor of the AFMW e-Newsletter.

"Scrap The Cap" initiative 
a success
This is a true win for all medical practitioners but in particular, for the females in our profession  who happen to earn less overall but need to invest just as much time and money to maintain professional standards.
It also shows that when we join our partners on causes that affect us, we have significant lobbying power.

AFMW Leadership Skills Database

Western Pacific Regional MWIA Meeting
 

MWIA International Congress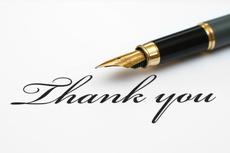 Would you like to thank a teacher, mentor or senior colleague who has made an invaluable contribution to your medical journey?
AFMW has established the Thank You Initiative to give our members a way to formally express their gratitude for the invaluable contributions of their mentors and teachers. 
Read more.
President's Report
Dr Desiree Yap
Happy New Year.  I hope you had a safe and relaxing break and are ready for another busy year.
The AFMW had a successful Annual General Meeting (AGM), co-located with the VMWS AGM in Melbourne. Congratulations to Dr Rosalind Terry who presented the Constance Stone Oration for 2013 and was acknowledged as a wonderful role model to medical women.  Ros has demonstrated a high level of commitment to the care of under serviced people both in rural parts of Papua New Guinea, Norfolk Island and locally, in Victoria. The establishment of the Urgent Care facility at the Werribee Mercy Hospital is evidence of Ros' fine leadership qualities and her ability to just get the job done as inauspiciously as possible.  She has also been an invaluable VMWS committee member and has set the example for those of us still carving our way through, that life in medicine can deliver rewards at all levels and stages of life. 
I'm pleased to announce that Dr Raie Goodwach (VMWS) has been co-opted as the AFMW Vice-President for the remainder of the current triennium.
AFMW's 2014 plans and issues to address include:
Constitution review

Continuing our relationship with the Australian Women's Health Network (AWHN)

Abortion rights

Climate Change Resolution

Harassment of GP's

Review of Charitable Status options


Establish a working party for AFMW's financial needs

Pursuing NGO Status
We look forward to collaborating with you during another busy year.
Commemoration of Australia's
Women Doctors Contribution to WWI
The AFMW has been approached by historian Dr Heather Sheard regarding the Commemoration of Australia's Women Doctors Contribution to WWI. In August 1914, there were 129 female doctors registered as medical practitioners in Australia.  When the First World War began, some were very keen to work with wounded and ill soldiers and to do their duty for Australia just as their male colleagues were doing.  But they were female, regarded as lady doctors and ladies did not go to war.  Enlistment in both the Australian Army Medical Corp and the Royal Army Medical Corps were denied to women other than nurses.

However, women doctors took their own enterprising path to create their own military hospitals staffed by women.
Who is this WW1 doctor?  Why is she wearing such an enormous coat and standing outside a tent?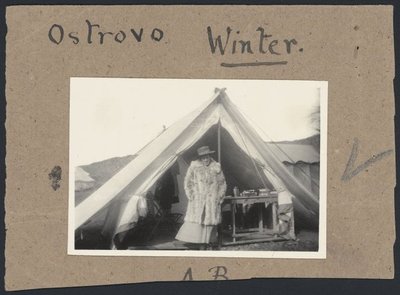 Photo published courtesy of the National Library of New Zealand.
The woman is Dr Agnes Bennett, in charge of a Scottish Women's Hospital Unit working for the Serbian Army in the freezing winter of 1916-1917 in a tented hospital near Lake Ostrovo, Macedonia. Is your curiosity piqued? Read more about the contributions of these extraordinary Australian medical women at our website.
In March 2014 Dr Sheard will present in Melbourne on the work of a small number of determined women who enlisted and worked as surgeons and medical officers on the battlefields of France, Serbia and Galicia and in the military hospitals of Britain. Details of her talk are:

Honour The Work:
Australia's Female Surgeons in WWI
Presenter: Dr Heather Sheard
Location: Shrine of Remembrance, 
Melbourne, VIC
Cost: Free, g
old coin donation welcome
More details about this event can be found here.
International MWS Profile
Association of Medical Women in India
Founded in 1907, 
the first five Presidents of the Association of Medical Women in India (AMWI) were all British doctors. It was not until 1
937 that the first Indian doctor, 
Dr. Dossibai Dadabhoy,
 took presidency.  These pioneering presidents were brave, dynamic ladies whose life stories are a source of inspiration.
There was no such thing as a career path back then. Paths are made by walking, and these brave ladies made a path on which the next generation could travel easily. 
They ventured into a field which did not welcome them. Their colleagues were hostile. They fought social customs to pursue their careers and made personal sacrifices to practice medicine. For this reason, t
he AMWI's motto is "duty & devotion", a calling that their members apply to both their professional and family lives. 
In the 20th century, their path has became a road and in the 21st century, it may just become a highway. Currently, almost 60% of students in Indian medical colleges are women. Yet while there is almost no gender discrimination, only 20% of professional posts are held by women.
The AMWI believes in encouraging women doctors to do their best, and has undertaken the issue of women's health in India. This is a particularly challenging problem in India because it is so closely linked to women's empowerment and social position.

Women's 
Reproductive Rights
Women's reproductive rights are once again topical – in the past three months, "Zoe's Law (NSW) (foetal personhood from 20 weeks), Doctor's Conscience (VIC) and the legalization of abortion (TAS) have been hotly debated across Australia.
The AFMW Council debated in 2013 and put forward the following statements for discussion:
1. AFMW upholds that every woman in every country should have
   the right to decide if she wishes or not to become pregnant.
2. Reliable information and safe means to prevent pregnancy
   

should be available to all women.
3. AFMW recognizes that termination of pregnancy is requested
4. AFMW believes that safe and legal abortion services should be
   

available, affordable and accessible. In worldwide promotion of
   

women's health, access to safe abortions is seen as an
5.
AFMW recognizes the autonomy of women and upholds their
   

right to choose to undergo lawful medical and surgical
   

treatments, including abortion.
6. AFMW upholds women and girls' right to seek and obtain
   

unbiased information about healthcare, including abortion.
We are now inviting your comments and feedback on these six items.  We welcome your emailed input to the Secretariat, Melissa Morey, at afmw@afmw.org.au.

AFMW is a proud partner of the Australian Human Rights Commission's National Anti-Racism Strategy.
MWIA launches exciting new Webinar series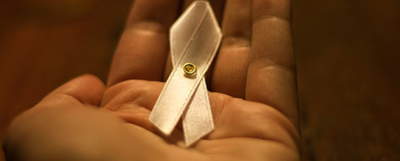 In recognition of the International Day for the Elimination of Violence Against Women, Dr. Pam Liao and Dr. Charlotte Roehrborn of young MWIA (yMWIA) have planned a webinar series, a virtual conference to showcase the innovative work being done by members in all regions on the 2013-2016 triennium theme, "Prevention and Elimination of Domestic and Sexual Violence".

The speaker events will be available freely to all current MWIA members.
"You do not have to be poor to help the poor. We can teach, advocate, support, save lives, lead and just be there for the people of our closest and neediest of neighbours."
Dr Melanie Olding is in her early 30s and an inspiration for women young and old. She volunteered with Australian Doctors International (ADI) in Papua New Guinea for six months this year, accompanied by her younger sister Belinda.
Whilst Melanie was busy delivering babies, stitching up kids attacked by crocodiles, evacuating patients by boat and helicopter and in general, saving lives, her sister Belinda was busy building toilets, installing solar power and hand hygiene dispensers and much more. In between training hospital hospital staff on clinical and administrative necessities, they managed to find time to join in local sing songs, dive, fish, scuba dive and even meet with the PNG Prime Minister Mr Peter O'Neill!
Breastscreen Australia is struggling to reach a larger proportion of the women considered most at risk of cancer.
Despite a rising number of participants, the program has barely maintained its participation rate in those over age 50, with participation falling between 2009 and 2011.
The good news is that mortality rates have fallen from 68 to 43 per 100,000 women since 1991.
It is important for women to know that they are eligible for a free bre
ast screen through the BreastScreen program from the age of 40. 

Those over the age 50 benefit the most from screening, with 70% at risk.

The new year is ideal opportunity to encourage family, friends, fellow colleagues and patients to make a resolution: prioritise their health, check themselves regularly and book an appointment!