IN THIS ISSUE:

---
Sponsors this week:
The Carpenter Shop
358 North Rockwell
OKC, Ok
405-942-2644
405-942-2644
The Carpenter Shop is a full line cabinet and countertop shop that travels all over the state building dream kitchens for discerning customers

This guy is a Noble Oklahoma based company that has great prices on electronics of all types and inexpensive toner and ink for your printer.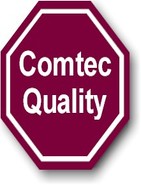 Comtec provides residential and commercial security systems in Oklahoma.
There is only one thing you really need to know about Comtec's quality and pricing, they do not require a contract for their services.
Customers are free to walk away if their service isn't top quality.
Rodent ResistantChicken Feeders!
$50 + Shipping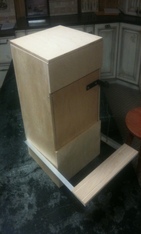 Advertise Your Business, Event, Or Service Here!
$25.00 per week, tens of thousands of Oklahoman
impressions every newsletter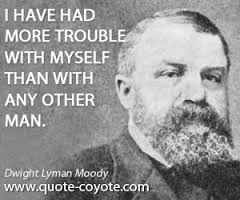 A World of Hurt Coming Down on the RINOs
This is getting old, us telling you we told you so. Back in early summer we covered the arrest of political consultant Chad Alexander on drug charges and told you how the Oklahoma County District Attorney David Prater had cut a deal with the Oklahoma City Police Department to have Alexander followed until he slipped up. We also told you that the real target wasn't Alexander but his clients, Fount Holland, and AH Strategies partner Trebor Worthen, along with the clients of their political consulting firm.
Then last Sunday night we told you that Chad Alexander would cut a deal and roll over on his clients. Less than 48 hours later the media broke the story of Alexander obtaining a very light plea deal, five years of probation which will be a deferred sentence meaning it never happened if he keeps his nose clean and cooperates with Prater . There is no doubt that the extremely light sentence is in return for testifying and cooperating with Prater along with allowing unimpeded access to all of his communication and information.
The Oklahoman ran a story on the plea agreement that gave quite an insight into Chad Alexander being rehabilitated and transformed into a start witness in the prosecutions to come. The story was oh so soft on Alexander, elaborated about how probation for a first time drug offense is a common thing, and the story referred to the ongoing criminal investigations from the political communications found on Alexander's laptop and phones.
Now color me stupid but how does a guy with a drug and alcohol problem, caught with three grams of cocaine under his car seat, with prescription medication that wasn't his, and who flashed a badge at the arresting officer and claimed to be a Cleveland County assistant district attorney, get such a tap on the wrist?
What is expected for a first time cocaine bust? Possession of a Schedule I or II drug will get you 2 to 10 years in state prison and a $5,000 fine. Impersonating a police officer gets you up to one year in jail and a fine. Possession of illegal prescription medication is a misdemeanor and that might get you a suspended sentence on the first offense. But rarely do you have all the evidence that Alexander was caught with. He had the drugs, flashed the badge at the arresting officer and claimed he was with the Cleveland County D.A. office, and they had he communications with the known drug dealer. They had his head in a vise and would have easily convicted him had he not taken the deal.
So you can read between the lines easily on that Oklahoman story. They busted Alexander, threatened him with serious prison time, and then cut a deal that allowed Alexander to roll over on his clients in return for immunity and a deferred sentence for his drug crimes.
Other information came out this week in the case. The search warrants were served by the FBI, not Prater, and the FBI has basically camped out downtown and they are sifting through the mountain of evidence Alex turned over. The word is that there is a constant stream of Oklahoma political figures being called in to answer questions, a virtual Who's Who of the political elite.
But Alexander has cut the deal and the next step up the rung will be Fount Holland and Trebor Worthen. These are men that answer to the likes of David Boren, Larry Nichols, Aubrey McClendon, and Clay Bennett. They certainly won't be in Prater's crosshairs. That leaves Holland and Worthen along with their political clients.
Intel is mentioning Senators Brian Bingman and Clark Jolley a lot based on the sheer volume of communication between Alexander and Bingman and Jolley. The 2012 Jolley/Paul Blair race was mentioned, as well as texts and emails going back over five years. Hoffmiester will certainly get hammered again with attack ads and who knows what the future will bring.
The FBI is said to be controlling the investigation and that would point to problems with the federal races instead of the state elections but who is going to get swept up in the frenzy is completely unknown at this point. At this point anyone connected to the federal races, the dark money, the candidates; all are in jeopardy of being called in for questioning.
One thing for certain is that the ax is going to fall on RINOs instead of conservatives this time around. There is going to be a huge vacuum in the Senate in a few years and we believe that Prater is orchestrating a Democratic takeover of the Senate. One source commented that hogs get slaughtered when they get fat and that the Republican Party has squandered the opportunity it was given to govern well. Perhaps it is time for the pendulum to swing back the other direction.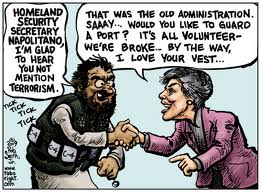 By Ms. PM
It could be said that life is far too busy to really think about things in the context of what is actually happening. It also could be that if too much thought is given to situations that surround us, those happenings would be far too painful to admit because of the deep uncomfortable feelings generated from within. If this is true, would it be accurate to say that people have a tendency to not give enough thought to the people around them or the world we all are a part of? Is ignorance bliss? If so, what are the consequences? What makes people not want to know the full scope of how actions will affect their life, their family and children once it all plays out?
Are most of us so entrenched in a schedule that rarely allows the time to savor the smell of crisp air that an open window on a cool night has to offer before falling asleep? How many people know what clothes smell like when they are hung outside to dry? What does it feel like to wake up without a clock telling you to get up? What do you think about when you have that first cup of coffee? Do you watch your chickens peck the ground? Have you paid attention to chicken talk when they find the perfect morsel to savor? Do you know what it sounds like when a hen lays you an egg for breakfast? Are most of us just too damn busy and unappreciative to pay attention to a simple life many want and somehow missed the boat in getting there? How many make important decisions and fail to think before they act? How many end up angry and cynical never having the time to do what makes them happy? Maybe watching chickens while waking up isn't your cup of tea. Do you know what it takes to wake up and be at ease with your lifestyle?
We always get into the politics that affect each of our stories. We've said that words are powerful and it seems that their definitions change with the seasons. The politicians have to change their meanings or change words because they are incapable of changing their game. It could be said that people fail to think about why this happens. We give our readers examples and as always the thinking part is left to the individual.
The topic of terrorism has been brought to the forefront for all to debate. It seems the big question, is what happened here in Oklahoma terrorism? Some might say yes while others say its murder. We already have laws against murder. Why should we call it terrorism if the punishment in the end is the same?
We looked up the law and found a very broad definition, something so broad it could have nothing to do with terrorism yet it could. The interesting part is that a terrorist or terrorism isn't mentioned once.
As with the history of our lawmakers writing laws, the normal process to use a specific definition is beyond their capability. Their wishy-washy tone is nothing but consistent and incompetent and the worker ants are far too busy to protect liberty. How is it that the real terrorists are proud of what they do and the government within the United States is too ashamed to even call it what it is?
Looking at definitions the first word we choose is murder, described as; the unlawful and malicious or premeditated killing of a person. The situation in Moore certainly fits the description. But is there more to it? When you hear of someone being murdered what is the first thing that comes to mind? Certainly someone is dead because of the act of murder. Do you think there is a greater possibility that you will be next?
The next word is serial killer. Does that spark a different perception and reaction? The end result is that a person has been murdered. If murder is murder then why attach a different name to the murderer? Is it because there is a more intense feeling generated toward someone that is labeled as a serial killer? Do you think about the differences between someone that murders a single person and someone that doesn't seem to mind leaving a string of victims? Is one murder less intense than multiple murders by one person?
You then have the rapist. This person may continue to rape women until they are caught. What do you think about when a rapist is caught? Taking this a step further, what goes through your mind when the news reports on a child rapist? Is this worse? If a rapist is a rapist then what difference does it make if the victim is a child? Why have states that passed Jessica's Law? There are laws already on the books for rapists. Most people respond differently to this type of scenario and their feelings toward a child rapist are far more intense than someone that rapes women. Is it because of an innocence that has been stolen, never to return? Every rape is heinous but when it involves a child something else happens. Do you know what that might be?
We get back to the big word of the day…the definition of a terrorist. Looking up the meaning of a terrorist one could come to the conclusion that the word morphs into a meaning of terrorism. A terrorist by one definition is a radical who employs terror as a political weapon, usually organizes with other terrorists in small cells; often uses religion as a cover for terrorist activities. Once again…Is there any reason to think a law can be passed to punish a terrorist when there isn't a clear definition of a terrorist? This definition is as broad as Oklahoma's definition. Nowhere is there a mention of any killing in defining a terrorist.
When most people think of a terrorist they think someone is going to be killed. Do You? The politically correct definitions that your federal government and the state of Oklahoma government uses will guarantee more people will be killed and it will never be labeled what it truly is, an act of terrorism carried out by a terrorist. Oklahoma's law makes it easy to go after anyone who has something to say about the way lawmakers do their job. Their definition will bring charges against every Tea Party group if they so decide. Is this a clear case of silencing free speech? Is it a stretch to say that the ones defining and making the laws are terrorists by their own definition? How far do you think you will get by bringing charges against government? How far will you get when you are in jail with charges of terrorism? Do you think that the government has a big hand and you're in their palm? Isn't it supposed to be the other way around?
This next article
explains why a charge of murder is used as a means of prosecution here in Oklahoma. District Attorney, Greg Mashburn states, "Oklahoma's anti-terrorism statute is directed towards people who desire to coerce a civilian population or government into granting illegal, political or economic demands. At this time, murder in the first degree is the most appropriate charge." Mashburn is absolutely correct. How many times has the Tea Party gone after politicians on a political scale? How many times has government gone after the Tea Party on a political scale? How many times have you heard your government call the Tea Party terrorists? How many think that the voice of government is exempt from the same law that you must abide by? Read what the statute says again and think about it, if you dare.
Another clue into the mind set of our government comes with these next few statements from Mashburn. "Obviously, there was some sort of infatuation with beheading." Given Nolan's Facebook page shows ISIS terrorists, a picture of a beheading, the twin towers up in smoke and many more comments against the U.S. calling what Nolan did an infatuation with beheading puts it mildly. Mashburn also states that "he believes the attack was more about race than religion. Nolan made remarks that he didn't like white people." What do you think?
How many of you believe that if your government doesn't know the definition of a terrorist they will never be able to protect the United States and its citizens? How many of you are willing to think about the intensity of the fight with nothing more than words defending our Constitution and Liberty?
Are you afraid to think?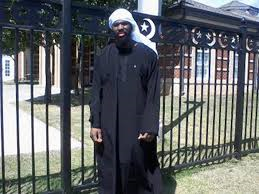 COUNTERTERRORISM SEMINAR
"IRAN, HEZBOLLAH and the DRUG CARTELS:
COUNTERTERRORISM CONSIDERATIONS"
Sponsored by the Counterterrorism Caucus of the Oklahoma State Legislature
Date: Monday, October 13, 2014 from 8:30 am to 5:00 pm. Registration begins at 8:00 Location: LaFortune Golf Course Clubhouse, 5501 S. Yale Ave., Tulsa, OK 74135
With the growing threat of Iran developing nuclear weapons, the likelihood of conflict between Israel and Iran is increasing by the day. How does this threat affect the United States? Learn about the current threats posed to America and Oklahoma by Iran and the terrorist group Hezbollah, working in conjunction with Mexican Drug Cartels, who are infiltrating the U.S. in daily increasing numbers, as well as what can be done to confront these threats.
Speakers include: Lt. Gen. (Ret.) William G. "Jerry" Boykin, Executive VP Family Research Council, Former Deputy Undersecretary of Defense for Intelligence & former Commanding General of U.S. Army's Delta Force

Frank Gaffney, President and CEO, Center for Security Policy & Former Asst. Secretary of Defense for International Security Policy (under Reagan)

Clare M. Lopez, Senior Fellow Center for Security Policy & Former Career Operations Officer, CIA
The Iranian Threat - An Overview

The Hezbollah Threat – An Overview

Hezbollah: The Nature of the Threat The Financial Sector and Terrorism Support: Venezuela, Hezbollah, cartels, narco-trafficking and money-laundering into the U.S.

Hezbollah Threat to North America

The Threat of Electro-Magnetic Pulse Attack: Counterterrorism Considerations and Responses
"

This class is accredited by CLEET for 7 hours of mandatory continuing education

. Regarding any law enforcement concepts, practices, methods, techniques, products, or devices as might be taught, promoted, or otherwise espoused in outside schools or seminars, there is no intent, expressed or implied, that "accreditation" indicates or in any way conveys "CLEET approval" of such concepts, practices, methods, techniques, products, or devices, unless such approval is explicitly stated by CLEET

."
Attendees will receive password-protected access to a website featuring regular updates on a variety of related topics.
There is a Registration/Materials Fee of $25, payable at the door. A box lunch is available for $8 or there are local restaurants within one-half mile. Please order box lunches when registering. YOU MUST REGISTER TO ATTEND! To register, or for more information contact: Tommy Waller: twaller@securefreedom.org Phone number: (202) 302-1974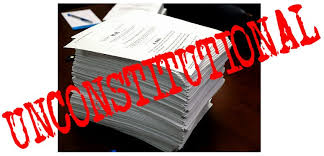 One word that could mark the demise of the latest income tax reduction passed this last session if Oklahoma watchdog Jerry Fent has his way. Fent believes that the word rasie means collect or gather and that the legislation passed this session missed a lot of conditions needed to pass a revenue impacting bill. Fent of course is famous for taking on the state of Oklahoma many times over unconstitutional legislation covering bonds and taxation including the last Capitol bond issue.
The state lawyers are countering that the word "raise" means increase and that the law in question decreases taxes and was handled properly during the passage of the bill. The legislation gradually drops the state income tax from 5.25% to 4.85% over a period of several years if the revenue stays steady.
Fount states that general revenue bills must start out from the House and must receive a ¾ majority vote in both chambers before the bill passes on to the Governor for signing. The bill in question was a senate bill and passed with a simple majority. Article 5, section 33 of our Oklahoma Constitution was enacted by SQ640 back in the early nineties and made it difficult for legislators to raise taxes by requiring the House origin and the super majority vote.

At issue is whether the tax reduction bill is a revenue bill or not and it seems clear that it certainly does deal with gathering revenue. Fent believes that the dispute is clearly a question of fact and that there is nothing in the law that says the Constitution refers only to bills that raise taxes.
The ruling could be retroactive and impact other tax reduction since 2004. An amicus brief filed with the court quotes Anderson v. Ritterbush in 1908 where the Oklahoma Supreme Court quoted an Alabama decision that equated lowering the rate of taxation as a bill for raising revenue. The other point made in the amicus brief was that one class of taxpayer might see their income tax go down while another class of taxpayer would see their rates go up as a result of shifting the tax burden.
Tax reductions are great policy, the less money the state has the less mischief they can do. But we are either a nation of laws or not and the legislature has a long history of ignoring the Constitution of Oklahoma and the U.S. Constitution. During debate on the House and Senate floor the lack of Constitutional grounding will be brought up and dismissed in the rush to please the special interests. Time for that to stop and if anyone can stop it Jerry Fent is the man.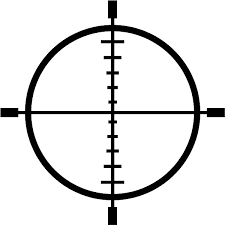 We see that the Republican Governor Association is going after Rep. Joe Dorman using T.V. ads here in Oklahoma, calling Joe a liberal
Really? Well we took a few minutes and searched for pictures of Barak Obama with Joe Dorman and could find only one photo shopped attack poster. But numerous photos appeared with Miss Mary sucking up to the worst president in history.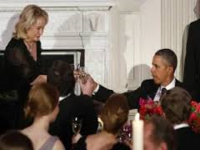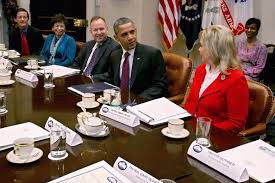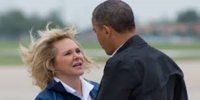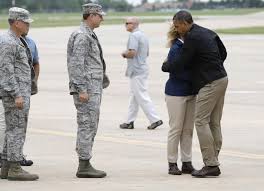 Where is Obama's right hand? Coping a feel there Mary? I've always heard women say that taking a picture with a man who's butt is smaller than your butt is a big no no.
Dorman isn't 100% on board with Tea Party values. He does support expanding Medicare like Mary Fallin initially did until the public pressure caused her to back down. But supporting something and being able to accomplish it are two very different things. And the ads claim that Dorman is supporting Obama Care including massive cuts to Medicade and Medicare.
Fact is that Dorman scored the #22 spot from the top on this year's RINO Index, putting him way ahead of supporting Republican values than most of the Republicans in the House.
In 2011 Dorman took the #20 slot from the top slot, again promoting Republican and Oklahoma values.
In 2010 Dorman voted to support the veto override of HJR 1054 which would have outlawed Obama Care in Oklahoma. Dorman supported HB 1008 in 2011 which would have amended House rules to allow all bills to get a fair up or down vote.
And in 2011 Dorman voted against the Obama Care/Fallin Care Health Insurance Exchange, HB 2130:
OKLAHOMA HOUSE OF REPRESENTATIVES
Fifty-Third Legislature
First Regular Session
HOUSE BILL 2130 Insurance; modifying duties and requirements of
Steele the Health Care for the Uninsured Board;
NAYS: 34
Bennett Glenn Kouplen Rousselot
Blackwell Hamilton Lockhart Schwartz
Brumbaugh Hilliard McDaniel, R. Sherrer
Christian Holland Moore Terrill
Condit Hoskin Morrissette Vaughan
Derby Inman Murphey Wesselhoft
Dorman Kern Proctor Williams
Faught Key Reynolds
Fourkiller Kirby Ritze
2011 was the crucial year in the Obama Care/Fallin Care fight and Joe Dorman was on the side of Republican and Tea Party values. Fallin on the other hand had to have her butt kicked according to her Chief of Staff Denise Northrup before she would drop her support for Obama Care/Fallin Care. Same thing with Common Core; Dorman was with us from the start while Fallin had to be beaten into submission from public pressure.
Mary Fallin is not a Republican and she doesn't follow Republican values. She needs to go because once she is term limited she will do real damage to Oklahoma values. Her political future is in Washington D.C. as a cabinet member or heading a national government organization, she isn't staying in Oklahoma any longer than her term of office.
Tulsa Republicans Mens Club Meeting

Monday October 6th and please rsvp!

LaFortune Park Golf Course
5501 S Yale Ave, Tulsa, Oklahoma 74135
Monday, October 6
at 11:30am - 1:00pm

This is our annual membership drive meeting. Important message from Congressman Bridenstine, join us October 6th for lunch!
RSVP for lunch we need to know how many lunches needed - we sold out last month leaving 20 without last month...please call 918-638-9977...our great lunch, drink, tip, and tax is only $12! Membership is $20. Open to the public.
Oklahoman Editorial Slashes Conservatives
over Muslim Terrorism Response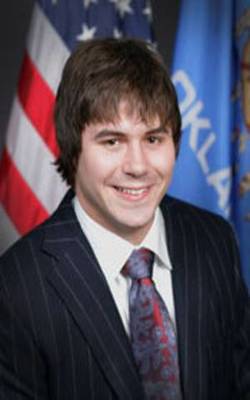 Rep. Mike Turner
Editorial writers at the Oklahoman blasted conservative Democrats and conservative Republicans over statements made in the wake of the Muslim Terrorist beheading in Moore. Under the gun were Rep. Joe Dorman, Congressman James Lankford (a RINO really, not a conservative), and Rep. Mike Turner.
Turner pointed out that Governor Mary Fallin had vetoed a bill that would have strengthened Oklahoman's 2nd Amendment rights. The legislation would have clarified who can protect who in life threatening scenarios and escape prosecution by having justifiable homicide clearly defined.
The editorial writers also slapped at Oklahoma's House Counter Terrorism Causcus, stating that "a group of lawmakers calling themselves the counterterrorism Caucus", in disregard of the fact that the Caucus was established several years ago and has been quite active. The Oklahoman was upset because the terrorism connections are being exposed by the lawmakers and not being swept under the rug for the sake of business needs. Of course the Oklahoma continues to bleat to all that will listen that the Moore beheading was simply "workplace violence".
The Oklahoman editorial continues by attacking those that questioned the Murrow Bombing investigation and accused the lawmakers of using the "tragedy" for political gain.
The real tragedy is that we have mosques scattered all over the state, most built like fortresses, and no one is watching them. The real tragedy is having a major newspaper with declining readership after a long history of supporting business interests and liberal interests over the values of the Oklahomans that live in the state.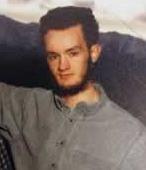 OU Bomber Joel Henry Hinrichs III
Response from a Reader on the OU Bombing
Part of the story last week on the Muslim terror attack in Moore was linking it to other acts of Muslim extremists here in Oklahoma and we covered the OU terror bombing that was hushed up by the Oklahoman and other leading establishment figures.
One writer wrote in with some personal experience of the blast that shook the O.U. stadium:
I was in the stadium when the bomber blew himself up accidentally. Regarding that OU stadium bomber, I spent a year in Viet Nam directing air strikes on site that sometimes used 2000 pound bombs. This thing at OU was unbelievably loud--I think large enough to bring the whole north end of the west side of the stadium down if he had gotten underneath.
We couldn't find out what in the heck had happened for 45 minutes or more. They never told the people in the stadium! King David Boren obviously wanted it covered up. I agree that the investigation was not properly done. In my opinion, we are going to continue to do cover ups with ineffective/incomplete investigations until we get lots of people murdered, and that will probably wake up the right people if we can keep Boren out of it.
K. Oklahoma City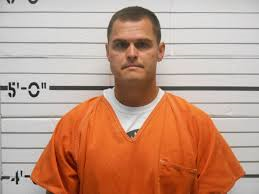 The newest honorary Oklahoma state senator, Trooper Eric Roberts, resigned earlier this week after last week's arrest on rape and kidnapping charges. The saga started in June and it took months before Oklahoma Highway Patrol leadership put enough pressure on Roberts that he resigned for sexually assaulting three women during traffic stops.
Creek county District Attorney Office continues to drag its feet in prosecuting Roberts, claiming that the right combinations of charges wasn't chosen when Roberts was arrested. Roberts has influential family in Creek County and the Creek County D.A.'s office might add some minor charges of bribery or imposition of office charges so they have the opportunity to slap Roberts on the wrist if they think they can get away with it.
It seems quite a stretch to the average citizen but you just never know what delaying the case might bring and you can bet the D.A.'s office is digging into the past of all three women looking for something to twist around to sully their reputations prior to trial.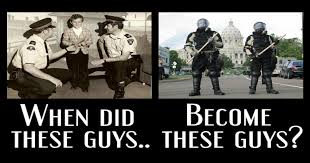 How about that? Coburn Must be Listening to the Citizens
Senator Tom Coburn's staff must have paid attention a few weeks back to our story about the militarization of the police because he introduced legislation that seeks to stop the flow of military equipment into local law enforcement agencies.
Some of the 77 Oklahoma county sheriffs are upset including Canadian County sheriff Randal Edwards who emailed Coburn's office to claim that stopping the flow of military equipment would jeopardize the lives of his officers and of the citizens of his county.
The legislation has been assigned to the Senate Armed Services committee, Sen. Jim Inhofe sits on that committee, so we hope that between the two something gets done. Billions of weapons and equipment has flowed to local law enforcement at steeply discounted rates including 33 million into Oklahoma for airplanes, helicopters, mine resistant vehicles, over a thousand rifles and over 200 pistols.
Law enforcement should not be arming themselves for war against the citizens that pay their salaries. They are there to protect the citizens from lawlessness, not play war against unarmed citizens. Once you have a hammer you tend to look at problems as if they were all nails and our society shouldn't continue to slide down this slope. Far better to weed out the Rambo wanna be's and foster a better relationship between those that are charged with keeping the peace and the good citizens of the state.
A young black man was wandering around the store while talking on his cell phone and happened to pick up a small toy gun, a bb gun, from one of the shelves. The video shows him chatting away for around ten to fifteen minutes unaware that one customer had called police claiming a man with a gun was waving the gun around inside the store. Video shows the young man idly swinging the toy while chatting but never once did he point it at anyone or make sighting motions, just swinging it around by his leg while standing in a vacant corner of the store.
The video shows the cops showing up and shooting on sight even after the young man proclaimed "Its not real!"
Several problems with this case. First is that Ohio is an open carry state where citizens have full 2nd Amendments rights to bear arms. So even if the toy rifle had been real the young man had every right to be carrying it. Second, the toy gun was sold by Wal Mart. So as a customer the young man had every right to be carrying the gun around if he was considering purchasing the gun. Third, shooting on sight based on a phone call from a person of unknown motive or reliability is just insane. As the young man had the toy bb gun pointed at the ground when officers approached there was no need to shoot him. The video shows the cops shooting the young man, him dropping the gun and falling behind the store gondola end cap, then reappearing where he was probably shot again.
The police department had recently gone through some active shooter training just weeks before and there is no doubt that the training had set their mindset before they even entered the building. They had been trained to shoot at almost anything that could be twisted into a threat to their safety and no doubt had visions of being heroes while charging into the store to execute a man armed with a toy bb gun.
Cops have tough jobs and I would not want to do what they do. They deserve community support and a lot of respect for what they do for society but there are limits and we have long ago reached that limit. All jobs have dangerous aspects, being a 7-11 clerk, a construction worker, or a garbage truck driver are all far more dangerous jobs if you look at the deaths per thousand hours of work. We don't see 7-11 clerks blasting customers for nothing so they can go home at night to their families. We don't see garbage truck employees shooting drivers that veer too close to them. But we would if we armed them and condoned the behavior.
Coburn's bill is a good start to take community police back to their traditional role of keeping the peace in their communities. Back off of the crazy military training, take away a lot of their toys, and start holding some of them liable for manslaughter when they kill for no reason. Society will be a lot better off and the relationship between the police and the citizens will improve.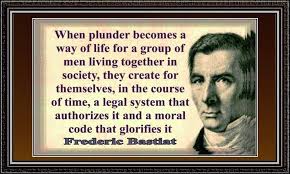 Tax Increment Financing Districts
Good for the Tax Payer or good for Special Interests?
By the Watchman
We can just imagine the look on all the politicians faces right about now. They're saying to themselves "Oh crap. Someone has figured out that the we have been screwing over our constituents and robbing the school districts of much needed funding. Well folks, they're right. No matter how you spin it, even during the last recession/depression that we are still in, our own property taxes have been used to fund projects not related to essential government services at all, but only to line the pockets of politicians and big businessmen.
On May 8, 2001 Mike Means of Oklahoma County wrote a rather long letter to the Oklahoma County Commissioners. You can read the entire letter here,
New Tab
. Mr. Means was a supporter of TIF Districts. At the time Oklahoma City only had two under consideration, One in District 1 and one in District 2. Oklahoma City adopted an ordinance committing the ad-valorem taxes to the project which at the time did not meet Constitutional mandates.
At this time, the District Attorney brought out the fact that by the city committing all of the Ad-valorem taxes to these two projects for a period of up to 25 years, they were basically trying to deny the county of its lifeblood, the Oklahoma City Schools, the Vo-Tech System, the City/County Health Department and the Metropolitan Library. The Urban Renewal Project is estimated to take $160 million dollars over 25 years from these entities
TIF number 2, which would develop Bricktown, would cost Oklahoma City Public Schools an additional $40 million dollars. All of this was done without the consent of the people as required by the Oklahoma State Constitution.
Admittedly those mental midgets that roamed the halls of our legislature in 1992 did pass a law to allow Tax Increment Finance Districts in Oklahoma, but the Oklahoma Supreme Court has ruled the TIF law un-Constitutional. We have been unable to find any further updates to the law, however we feel confident that the bureaucrats in both the County and State will simply say "Well we've always done it that way." Remember when it comes to the people's money there is only one way and that's the legal way.
We then came across
this article involving Logan County's first ever attempt at a TIF
. Now in one of the highest taxed cities in the Metro area we knew this was funny. Now this is an article from March 2, 2014, and the city had already decided to ask for a tax increase in August. They didn't get it. This TIF was to install a sewer line underneath I-35 to service 2 truck stops that were proposed at that time. Well since this article, one of the stations has been operational for approximately 3 months and the other (Loves) is the one demanding a TIF to build a sewer line. The City has the manpower to do the job. After all it's no more than a half mile dig to connect both truck stops.
What make it even worse are the two entities that could use the funding the most, Guthrie Public Schools and the Vo-Tech system were both on the board. Even worse, the Superintendent of Guthrie Public Schools was a board member. It sounds to us like it's time for a change of leadership in both the Guthrie Public Schools and the Vo-Tech System serving the area.
Then on Sept. 3. 2014, the Logan County Board of County Commissioners met in special session to discuss a second TIF for a location at I-35 and Highway 33. This TIF was for a water and sewer line under I-35 to the truck stops. You can read the minutes of the meeting here,
(59) Logan County GOP
. This also includes the minutes of the regular meeting where they voted to consider a TIF for this project. They also designated the review committee. It is listed below.
The Logan County Local Development Act Review Committee met in Special session with the following members present:
Mike Pearson, Logan County Commissioner District #2 and Chairman of the committee
Dr. Mike Simpson, Superintendent Guthrie Public Schools
Barry Anderson, EMS I-1 Representative
Jay Smith, Logan County Health Department
Jeff Chappell, Citizen Representative
John Yoder, Citizen Representative
Elaine Zannotti, representing Dr. Doug Major, Superintendent, Meridian Technology Center
Dr. Doug Major, Superintendent Meridian Technology Center, absent
Tim Naff, Citizen Representative, absent
We must question the criteria used to appoint the Citizen Representatives. We have no idea if these are just individuals that will support whatever the County Commissioners want to do, or if they are the adjoining property owners who have a vested interest in what happens. In addition there is no one there to represent the children of the School District that will be directly affected by the TIF should ad-valorem taxes be used. It seems the deck is stacked against the children's education. Sounds to us like a few elected officials along with the Superintendent of Schools should be replaced.
We also found this article on TIF's
The Oklahoma Constitution
. We'll use a quote from this article to explain the affects that a TIF has on a city "Here is a common scenario that should make us question the effect of TIF on city finances; Tulsa residents are complaining that they are being put on hold when calling 911 for life threatening emergencies, a problem confirmed by the 911 Director who says that they are very understaffed and their budget has been cut. The Tulsa 911 center reports that it has 25% fewer workers compared to 2005 levels even while the population has grown and crime along with it.

Oklahoma cities, including Tulsa and Oklahoma City, are in economic development frenzy with numerous TIF districts and a multitude of other taxpayer funded "quality of life," social engineering and central planning projects. At the same time, essential services are suffering. Proposed solutions to any budget shortfalls include extending temporary taxes, hiking fees and new taxes. So, is there a connection between the number of TIF districts created in a city and the hard choices we are being forced to make between either ever higher taxes and fees or a diminished level of essential services? I think so." We ask, is it really worth it?
They present these things as a no cost way to finance economic development, but it's not. We have demonstrated that not only do city and county services suffer under these horrendous finance schemes, but the most important people in our lives are harmed by these schemes, our children. Our alleged leaders don't really seem to care either.
It is our conclusion that a Tax Increment Finance District although sold by professionals, is a scheme to save large corporations money. It is Corporate Welfare at its most diabolical form. It actually denies our children of funding for their education. How can we not be against TIF's? Depriving our children of funding for their education is the most diabolical form of control a corporation can practice.
It is our recommendation that those involved in these TIFs reject them and find alternate means of financing the improvements needed. Citizens should be up in arms and in the faces of those that are making the decisions on these things. The politicians should be more concerned with our children than lining their own pockets.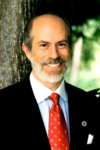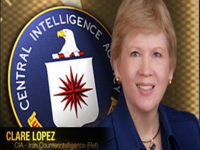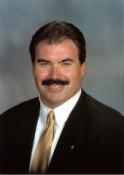 Join us live online for a virtual town hall meeting. Tweet your questions and get answers!
"The Muslim Brotherhood" by Frank Gaffney
President of the Center for Security Policy and former Assistant Secretary of Defense (Reagan Administration)
"Sharia's War on Women" by Clare Lopez
Former CIA Operations officer with an expertise in Islam and National Security
"Muhammad's Islam" by Paul Blair
Baptist minister and nationally recognized speaker on Islam and the Constitution.
Co-hosted by State Representatives John Bennett & Dan Fisher
Join us LIVE online: www.ra4c.org
7:30—9:00 PM * Monday, October 13, 2014
Live Seating Available for first 300 people * Doors open at 7:10 PM
Fairview Baptist Church * 1230 N. Sooner Rd. * Edmond, OK * (405)348-1745
2013 Senate members and House Members
Please copy the block of emails for your contact list so you are able to email all of them and help to inform and educate them before the new sessions begin. Use Bcc to send dozens of email with one email from you to them. This will look like you send each one of them a personal email with only their email showing as the recipient. Please mention the Sooner TeaParty in your emails so they will have a healthy respest for what we do.
Want to reach all 101 House members with two email addresses? Just use these email addresses in the Bcc address line and all 101 of them will get a copy
Here are the updated individual House members email addresses in three blocks of Thirty- four each and updated senate emal addresses in one block
.
Rem
ember to strip the unsubscribe link before forwarding this newsletter to prevent someone from taking you off our list! Use our forward this email link at the top owf the newsletter to prevent being accidently unsubscribed.
Money is always needed for printing costs, postage, sign materials, and robo call costs. We are tightfisted; we will spend your hard earned money wisely and frugally as we do our very best to clean up Oklahoma politicians so we can begin to clean up our country.
You can donate by sending a check to Sooner Tea party, 358 North Rockwell Ave, Oklahoma City, OK, 73127 or visit Soonerteaparty.org and use the Paypal donation button.