AVENGERS CHEER DAMPENED BY FURORE
…AND HAS A DRINK WITH KEN
IMPOSTER'S SUCCESS IS NO FAKE
LOST ARK FOUND FOR BLU-RAY
NOIR NIGHTS FOR CONSUMERS
LOVEFILM MEDIA PARTNER FOR LFF
---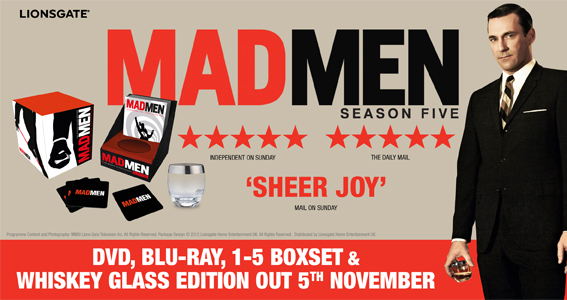 ---
If you can't read this newsletter or see the ads, please click
here
It Was A Good Week For…
Disney's Avengers Assemble got off to a good start…
It Was A Bad Week For…
Press standards, as the likes of Watchdog and beyond caused a storm in a teacup and took the shine off Disney's blockbuster release…
What a week it's been for Disney. While it should have been celebrating an impressive launch for its first big Marvel release, Avengers Assemble, and strong sales for the superhero epic, it became mired in one of those daft debates so beloved of the Internet. For the major came under fire from assorted bloggers and film geeks everywhere for excising one brief moment from the theatrical version and for lack of extras on the UK version. Both could be easily explained (a simple error for a brief millisecond's worth of footage in the case of the former, a timing issue in the case of the latter), but that didn't stop the Internet going into overdrive with its normal ferocity. Such was the noise created by this veritable storm in a teacup that the BBFC was forced to issue a statement outlining its position to the excised spear scene, while the release came under the scrutiny of Watchdog on Wednesday night's programme. All of which marred the release: the title was the best reviewed of last weekend, according to our regular update of press coverage on our website, and it enjoyed a storming day one of release, causing some to up their projections for week one sales. It was backed by some high profile marketing too, with plenty of TV advertising, giving it a real event feel. But the shine was taken off the day one euphoria although a clearer picture of the effect – if any – that the negative publicity and coverage on the likes of Watchdog has had will not emerge until next week. But it is thought that, as it stands, the film is in line with Disney's expectations for it, so maybe the furore hasn't damaged it too much…
It's been another busy week for eOne – what seven day period isn't at the aspiring major? Activity has included a storming theatrical opening for one film, another major deal and the company finalising release plans for some of its current and forthcoming home entertainment releases too. Let's start with The Sweeney, the high profile new feature film version of the take on the classic cop show. After an impressive first three days (and previews before it), the Vertigo film, released by eOne, took £1.55 million, giving director Nick Love his biggest hit and first to open above the £1 million mark. And, as Charles Gant from The Guardian noted, Love's films have always performed better on their natural home, DVD, giving The Sweeney a more than fighting chance on its impending release. As the company's head of sales and marketing Matt Brightwell said: "We are delighted with the great opening weekend of The Sweeney. The box office success and great reactions by audiences across the UK shows that there is a real appetite for British movies. This is Nick Love's best ever opening and did an amazing job to create a slick action-packed cop thriller. The theatrical success perfectly sets-up the DVD and Blu-ray release. The Sweeney is just one of the leading releases making Q1 2013 the largest in eOne's history."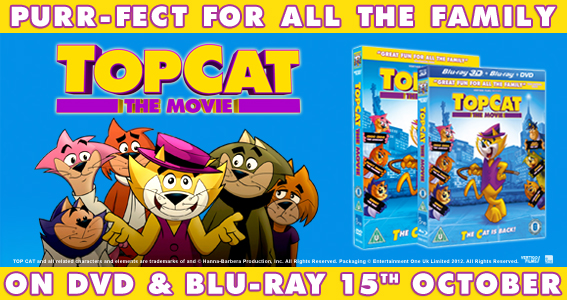 ---
On the deal front now, and eOne has inked a deal with DreamWorks Studios that will see the thriving company adding more product to its slate from 2013, distributing the production outfit's films in the UK and Benelux. The deal was brokered between eOne and DreamWorks via Mister Smith, which is overseeing the rights in territories across Europe, Africa and the Middle East. The first title covered under the deal will be Starbuck, starring Vince Vaughn, which begins shooting next month. It sees eOne further strengthening its hand following the recent deal to acquire Momentum and parent Alliance, as well as its growing TV slate and strong acquisitions policy. eOne's president Patrice Theroux said: "We're delighted to collaborate with Steven Spielberg, Stacey Snider, Jeff Small and the innovative DreamWorks team in two of eOne's core territories. It's a momentous opportunity to be alongside such esteemed partners and broaden our international slate with top-quality commercial films for years to come. This significant deal aligns so very well with eOne's distribution infrastructure around the globe. We're thrilled that our multi-territory strategy continues to attract the best in the business." DreamWorks' Jeff Small added: "On behalf of Steven and Stacey, we are so excited to be in business with the amazing team at eOne. They are an industry leader in the UK and Benelux and we know our films will be handled with the utmost skill and creativity by the eOne marketing and distribution teams."
Meanwhile, while all that was happening, eOne was hosting an event to help launch Angel's Share, the latest film from British maestro Ken Loach. Loach was in attendance at the launch, held at Soho Whisky Club, in London, meeting and greeting journalists, bloggers, the trade and representatives from eOne, helping further publicise the launch of this, arguably one of his funniest films. eOne's Ellie Davies said: "We are delighted to be releasing this wonderful gem of a film, and felt it appropriate, given its plot and storyline, to celebrate the DVD and Blu-ray launch with a wee dram of whiskey. Ken Loach's films, always unforgettable, hold a very special place in the hearts of his fans and after a hugely successful theatrical run we are looking forward to an equally strong Home entertainment performance for The Angel's Share."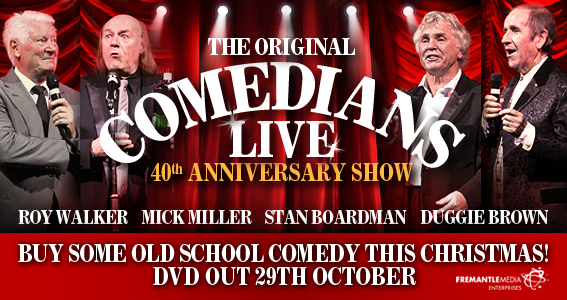 ---
Also enjoying a good week is Revolver, which has seen its acclaimed documentary The Imposter ease past the £1 million mark at UK cinemas, making it the eighth highest grossing non-music documentary of the past 10 years, and the biggest earning non-music doc of 2012. It's now eased past An Inconvenient Truth and is also the fourth highest grossing British-made documentary ever. Revolver ceo Justin Marciano said: "The Imposter is an incredible piece of filmmaking and fully deserves its place amongst the highest grossing documentaries of all time. This box office success is testament to the power and synergy of the Revolver Picturehouse partnership and we look forward to our next release."
Revolver itself is now readying itself for another big release, the limited theatrical and subsequent DVD bow for the latest from, as it says on the sleeve, "the firm who brought you The Rise And Fall Of A White Collar Hooligan". The DVD is out on October 1 and producer Jonathan Sothcott firmly believes that this slightly darker Britflick can follow in the wake of The Rise And Fall… He said: "We selected Revolver to release here because of their aggressive marketing success on comparable titles such as Shank and Bonded By Blood. GBH is a much darker film that the comparatively light White Collar Hooligan – it has some seriously disturbing scenes and Simon, the director, really didn't show his punches in his unflinching depiction of the dark side of London. As White Collar Hooligan is touching 40,000 units in the UK, we're building on the CHATA/Nick Nevern brand - I think Nick has a bona fide audience after WCH and they won't be disappointed with the new film. Nick's ably supported by some really strong supporting performances, particularly from Kellie Shirley and Jenna Harrison and I think the film has an unusually unique identity in a crowded market place." Revolver's Dan Gilson added: "Our release plans for GBH are all starting to kick off; we've landed some great PR pieces, got strong support from retailers and things are all firming up nicely for us to take the top 200."
More success stories now, and we've been tracking the success of The Hunger Games from Lionsgate for the last couple of weeks, and Lionsgate issued an official statement this week about the success of the first in what looks set to be a hugely lucrative franchise. The company confirmed many of the details we've featured on the newsletter: the second biggest week one of the year, sales of 470,000 in week one across all formats and 20 per cent of sales on the Blu-ray version. Lionsgate's Nicola Pearcey said: "The Hunger Games is Lionsgate UK's biggest ever week one sales result and we are extremely proud to contribute to the worldwide success of the brand. We're particularly delighted with the Blu-ray conversion of 20 per cent which is unusual for a film of this genre. The release of the 'Unseen Version' on Blu-ray has seen consumers trading up to Blu-ray format, which is a terrific result."
---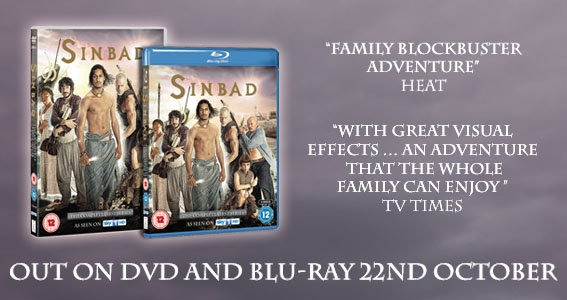 ---
This Friday (September 21) sees the classic adventure tale Raiders Of The Lost Ark getting a re-release at selected IMAX cinemas. It follows on from a hugely successful US theatrical reissue – it boasted the highest per screen average at US cinemas last weekend – and, in keeping with the American strategy, the theatrical re-release is the precursor to the Blu-ray debut for a lavish box set containing all four films making up The Indiana Jones Adventures. The set contains the classic films given the high definition treatment which includes not only a sumptuous restoration, but also a new audio mix, meaning that all four not only look but, crucially, sound better too. We caught Raiders Of The Lost Ark at the IMAX this week and it looks as good as ever, we got a sneak preview of some of the Blu-ray extras too, and these are equally strong. Paramount's Emily Ostrowska said: "We're delighted to be releasing one of the most anticipated Blu-ray releases this year; Indiana Jones, The Complete Adventures. We've been blown away by initial Pre-orders and we're hopeful for a strong performance come release. The UK is lucky enough to be one of only 2 territories releasing a Limited Edition, which includes a replica of the grail dairy prop amongst a host of other memorabilia that fans will love. The work gone into the transfer and sound quality is outstanding, coupled with the addition of newly revealed behind the scenes footage – fans are in for a real treat – Indy has never looked or sounded so good."
Sticking with TV, albeit closer to home, and Sky's impressive outdoor campaign for Spy, the homegrown sitcom which earned a BAFTA for star Darren Boyd. As 4DVD's Claire Bosak explained: "Spy Series 1 was very well received on Sky1 during its transmission and there's a real buzz around the start of series 2 coming soon in October. We are releasing the series one DVD during the series two broadcast to take advantage of this heightened awareness and also in time for the key gifting period. The release will be launched with TV and online advertising and will then be supported through December by more TV, press and online reaching a family audience."
---
---
After a relatively quiet summer (too warm, probably), Arrow's Nordic Noir label is gearing itself up for a raft of activity as the nights begin to draw in. With the third and final series of The Killing (Forbrydelsen) due on December 17, and its next theatrical title, False Trail, due for release three days earlier, the imprint is organising not one but two film nights under its Nordic Noir Film Club in October. The first is for False Trail and will see star, Rolf Lassgård, taking part in a Q&A afterwards, whilst a screening for Borgen, ahead of the airing of the first episode of the second series (due in early 2013), will be followed by a Q&A with star Birgitte Hjort Sørensen. At the end of the month, the company will be releasing the latest title to bear the Nordic Noir hallmark, King Of Devil's Island. Arrow's Jon Sadler said: "There's been a noticeable Nordic lull since the beginning of summer but the darker nights are promising a prolific return as we gear up to a third and final series of The Killing, which airs on BBC Four from November 17 for five weeks before we come out with the DVD and the Blu-ray and DVD Trilogy set on December 17, just in time for Christmas. We've been looking to do regular Nordic Noir Film Club screenings for a while now and have planned these first two to coincide with the Scandinavia Show 2012, where we also have our own Nordic Noir stand. Having the talent at both the show and our screenings is a real coup for us and further cements our place as the forerunner of foreign language TV on DVD and Blu-ray in the UK."
To London's Soho Hotel where The Raygun, alongside assorted film journalists and bloggers, was treated to a special preview of Disney's forthcoming CGI spectacular Wreck-It Ralph. Producer Clark Spencer was in town to show off some 30 minutes' worth of the film, due to open at cinemas in November and arrive on DVD and Blu-ray in 2013, and talk the hacks through the film's plot and key elements. The film itself, set in the world of arcade video games, looks excellent and has shades of Toy Story ("what happens to the characters in arcade games when everyone goes home?"). Its clever use of cameos, also echoing Toy Story, will make it an ideal home entertainment choice too and it should be a winner when it's released in the spring of next year…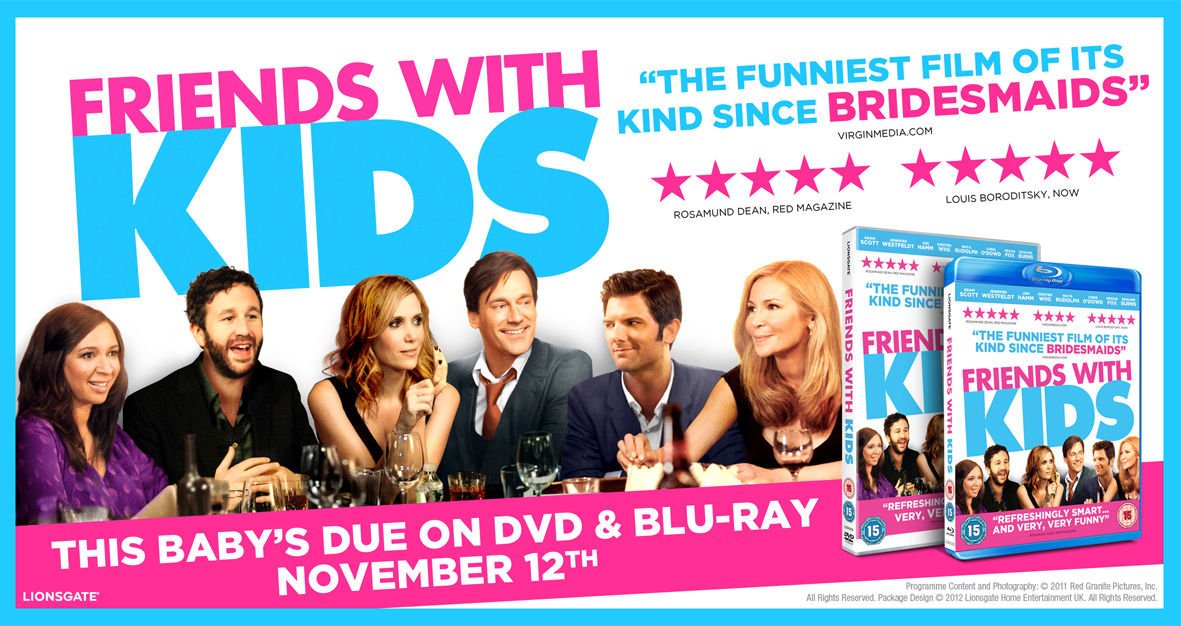 News from the Industry Trust now and word reaches us that the findyanyfilm.com Awill come under its stewardship, rather than that of the BFI. The news will enable the Trust to work even closer with the site going forwards. The Trust's Liz Bales said: "We're extremely grateful for the significant contribution the BFI has made to Findanyfilm, which has enhanced the user experience considerably. The site already plays a central role in our Moments Worth Paying For advertising campaign by directing people to where they can enjoy content safely and legally. We're pleased that our members and partners have embraced its potential and we look forward to working with them to continue its success." The BFI's Tim Cagney added: "Today's announcement really does mark an exciting new phase for FindAnyFilm and we're thrilled that this innovative website is now being fully embraced by the film industry and taken into its exciting next chapter. FindAnyFilm is a Lottery success story – initial funding and support made the site happen, it has proved itself as a valuable weapon in the fight against copyright theft; now our partners at the Industry Trust are moving it to a fully sustainable model, completely independent of public funding. We're delighted with this result and wish the Industry Trust the very best in taking the site from strength to strength."
Another week, another deal announced in the video on demand and pay TV sector, and this week's saw Warner inking a deal, thought to be for five years, with Sky. It will give Sky's assorted film channels and offerings exclusive rights to Warner films, such as the forthcoming The Dark Knight Rises, for up to a year or more ahead of the likes of LOVEFiLM and Netflix, according to the plentiful reports following the announcement. Warner's Josh Berger said: "As the UK television and digital landscape continues to evolve, we're thrilled to be partnering with Sky to deliver our market-leading motion picture slate to millions of subscribers across multiple platforms. This innovative and ambitious deal presents consumers with myriad ways to enjoy our films, many of which will have been produced here in the UK, and we look forward to working with Sky as it continues to invest in great content."
---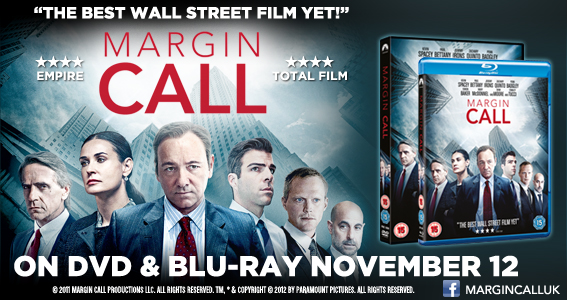 ---
Meanwhile LOVEFiLM this week announced that it is the official media partner for the London Film Festival, which kicks off on October 10. It's the sixth year that the streaming and rental by post giant has been involved with the event, and it will boast exclusive content on its site, as well as plenty of competitions and social media activity. LOVEFiLM editor Helen Cowley said: "We feel hugely proud to be playing such a key part in Europe's largest film festival again this year. We love the new way the festival is being curated - different films inspired by 'themes' - an approach to film that we know resonates well with our LOVEFiLM members. Our partnership with the BFI and the Festival mean we can bring all the latest news, reviews and film chat from this extravaganza, directly to fans, as it happens." Festival director Clare Stewart added: "One of the new approaches we're taking to this year's Festival programme is organising it based on the fact that viewers tend to select films by emotion and what they hope to experience when they watch. We want to appeal to a range of responses and emotions but also to be able to present the incredible range of films on offer. Emotions like 'love', 'thrill' and 'dare' motivate audiences' choices and help them decide what to pick. We hope this new approach will give the festival a different, more playful, identity."
There was plenty of research issued this week, with Manchester being named as the illegal music downloading capital of the UK, with accompanying commentary, from, among others, HMV's Gennaro Castaldo, while the latest Oxford Economics report on the state of the industry suggested that its contributions to the country's coffers were rising. There was even research that suggested that consumers still prefer owning physical discs rather than downloads, an item that managed to find its way on to ITV's This Morning, as one of its discussion subjects.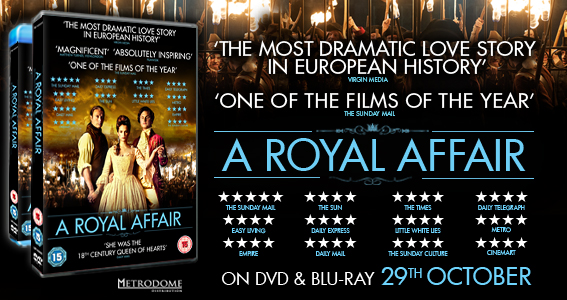 The defendants ""have not been authorized by Warner Bros. to reproduce, distribute, sell or offer for sale any of the Warner Bros. works…"
Warner issues a lawsuit against scores of Amazon marketplace sellers it believes are flogging pirate and dodgy copies of its product…
As we've noted above, The Sweeney was the week's highest new entry, at number one with, £1.54 million in its opening frame. It was just ahead of ParaNorman, which took £1.4 million. The other new entry was Hope Springs, which took £728,689 on its bow.
Legal news of the week concerns one of our favourite films from one of our best franchises, Disney's Buddies series. The giant was being sued by three writers who claimed that Santa Buddies: The Legend Of Santa Paws and The Search For Santa Paws had ripped off their own short stories from years earlier. But while acknowledging that the stories bore similarities, the judge threw the case out. At a guess, we suspect those similarities may have included Santa and, er, paws.
This week's Marvel news and it appears as if James Gunn, the man behind dark superhero tale Super as well as Slither is in the frame to direct Guardians Of The Galaxy, which the comic book giant is hoping will be its next big franchise.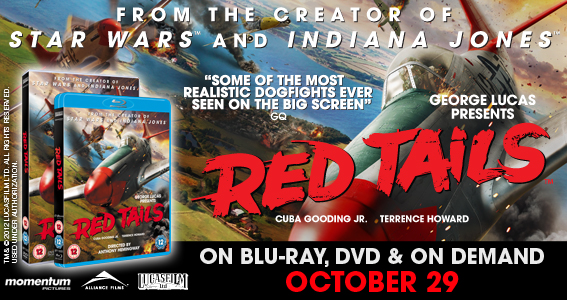 Unfortunately, not based on the Fred Dineage programme (for our younger readers, ask your parents)…
Don't know if you noticed or not, but this went up this week…
Momentum has this for the UK…
Method actor supreme Daniel Day Lewis actually grew a beard for this role…