HOME STILL WHERE THE HEART IS
GUNMAN TRIGGERS STRONG WEEK ONE
LIONSGATE PLAYS ITS CARDS RIGHT
DAPPER AND PLATFORM: THEY KNOW
BFI'S ECLECTIC Q4 SLATE…
…AND WELLES NOT RUNNING DRY
KALEIDOSCOPE PACKS 'EM IN
BULLDOG HEDS FOR A NEW COTTAGE
SPIRIT AND MOVIE PARTNERSHIP REACH PEAKE RELEASE...
...AND OFFER DOWNLOAD ON ALL FORMATS
AMAZON GETS ITS GEAR FROM THE STREETS
STAR WARS SERIES FOR NETFLIX RUMOUR…
---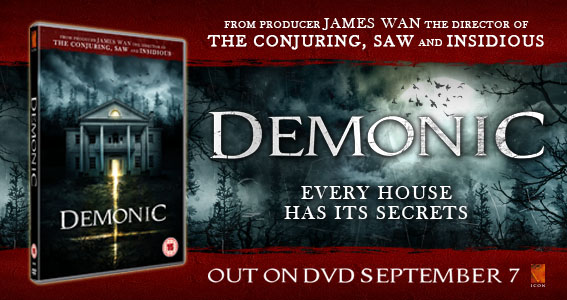 ---
If you can't read this newsletter or see the ads, please click
here
It Was A Good Week For... The Q4 slate, with presentations, announcements and more all meaning it's building up nicely...
It Was A Bad Week For… Netflix, having to defend its links to Bill Cosby and, er, Adam Sandler...
And so, with the kids off on their summer holidays, it's been another week that's seen children's and family fare dominating the business. DreamWorks Animation flick Home, released through Fox, followed its resounding first week success (150,000 plus units in its first few days on sale) by continuing to dominate in-stores and online, the tale of an alien invasion of earth gone awry is set to spend a second week in the top slot. It's followed by a clutch of new entries according to the Official Charts Company's midweek bulletin, with Universal's Seventh Son, Lionsgate's Wild Card (for more on that see below) and eOne's Suite Francaise sitting at numbers two, three and four respectively after the first few days on sale.
Before we move on to Wild Card in its first week, it's worth noting one of last week's big successes, Studiocanal's The Gunman, which takes Sean Penn firmly into Liam Neeson action territory, a move that didn't go unnoticed among film fans and DVD consumers. The film was just behind Home in second position on all Official Charts video-related charts, ironically, in a week when the third Taken film also re-entered the top 10. commenting on its week one performance, Studiocanal's Mikey Ellis said: "We're incredibly pleased with the week one sales that we managed to achieve with the release of The Gunman. Our top line strategy of re-working the artwork to highlight the action elements of the film and our traditional ATL campaign being heavily focussed on TV has paid off. The lenticular artwork for the Blu-ray also helped the conversion. It's a great film for the key DVD audience and we hope the sales continue at this level."
Meanwhile, this week saw a more recognised action star return to the fray, as Jason Statham came back with a bang, in the rather ace Wild Card. And the man who'll call a spade a spade and is a veritable diamond, helped club his way back into contention and consumer's hearts with a strong showing (that's enough card-based gags). Commenting on its first week showing, Lionsgate's Ben Grunbaum said: "Wild Card has smashed its way into the Official Charts Company top three this week and we are very happy with the results. Last Sunday was Jason Statham's birthday, which we celebrated with a drop of birthday cake to key media outlets, generating some great publicity at the beginning of the week. We are currently tracking to exceed a nine per cent box office conversion, driven by a standout digital, vod, outdoor and press campaign and a special extended edition with 10 minutes of extra footage, not seen in cinemas."
---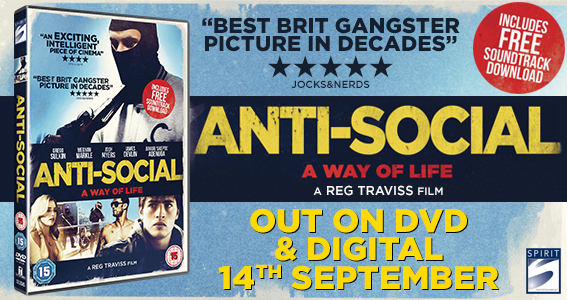 ---
Last week's newsletter saw us looking ahead to Q4 and the imminent flurry of blockbusters which have been dominating our screens during the spring and summer of 2015 coming to home entertainment formats before Christmas. And after Universal's recent early announcements for its biggies such as Jurassic World and Minions (stories broken here on The Raygun), another clutch of titles have been officially confirmed in the past seven days. Chief among these is one of the year's finest thus far, Mad Max Fury Road. It's now been confirmed as arriving on October 5, making it the first big release of the final quarter. Commenting on the release, Warner's deputy marketing director Martin Gough said: "After the huge success of Mad Max Fury Road in cinemas earlier this year and the fantastic response from consumers and critics alike, we are thrilled to announce its home entertainment release in October. We can't wait to bring the 'madness' back to the fans and have some great activity lined up in support. We hope all you Warboys are ready for us!"
If Q4 is rolling around then it must be time for stand-up comics to make their annual appearances on DVD and first out of the traps in terms of PR effort is a forthcoming title from Platform Entertainment which is sure to garner plenty more coverage ahead of its November release. For the independent, which grew out of the old Anchor Bay operation, has inked a deal to release the first live DVD release from one of the country's most notorious comics, Dapper Laughs. The comedian drew fire last year after his debut series aired on ITV2 while an online campaign kicked off to have him removed from screens due to some of his more controversial comments. Creator Daniel O'Reilly eventually retired his alter-ego due to the pressure, but defiantly revived him earlier in 2015. Last Sunday, the Sunday Times Magazine ran an eight-page feature on the Dapper Laughs phenomenon, which saw the comic defending his earlier comments (and placing them into context), with the mammoth interview including a plug for Platform's forthcoming release. His notoriety will help the label's marketing efforts, as Platform's Monica Macasieb explained, saying: "He is vilified a lot in the press, however last Sunday's feature tells a more revealing side to the comedian - his only really true interview, compared to other media comments and publications who have never taken the time to sit down and meet with him. Getting to know Dan/Dapper and watching his fan base rise (currently at 1.8m facebook fans), despite the media comments, we see a rising star. We're thrilled to be releasing his debut DVD of his official come-back live show, filmed in London last April and have an exciting campaign planned for this Q4 release. We will work closely with Dan, particularly interacting with his huge following on social media and creating a more positive reflection in the mainstream media, kicking off with last weekend's Times feature. Considering his background and fan base, there will be no limit on creativity, so lots of media grabbing activities will be happening." More on this and other comedians in the coming weeks…
---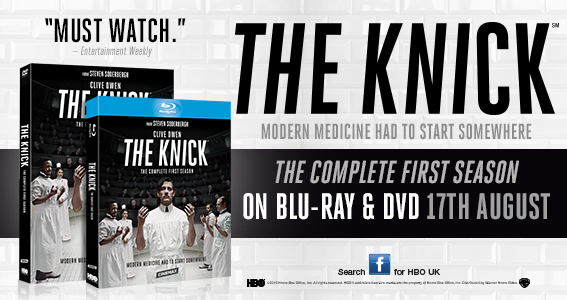 ---
Over the next few weeks, we're going to have a lot more companies unveiling their Q4 line-ups here on The Raygun newsletter and as well as the huge array of blockbusters arriving from the majors on the back of what is looking set to be a record-breaking summer for theatrical releases (see last week's newsletter), there's aplenty more out there too. As ever, the titles on offer show the breadth and quality in depth our industry has to offer. Take, if you will, the BFI's line-up for the months from September through to December which the organisation has just outlined. It takes in everything from classic homegrown children's fare and a look at 100 years of cinema through to through to notorious yet classic slices of cinema, including one of cinema history's first great controversial titles through to one of its most shocking. September has a distinctly nourish hue, with a three disc Blu-ray set The Otto Preminger Film Noir Collection and very British dark crime flick, Night And The City. The BFI is marking the 100th anniversary of cinema masterpiece (dubious racial politics and all), The Birth Of A Nation, with a remastered release following the DW Griffith Summer season. For halloween there's Sleepwalker, The Black Panther, Shalcken The Painter all re-released on DVD and a Blu-ray of Nosferatu. In October the BFI is marking another anniversary, the 40th since Pier Paolo Pasolini's untimely death, with the release of the Pasolini Blu-ray Collection, including, among others, Salo, The 120 Days Of Sodom, his BBFC-bothering classic, as well as a Bl-ray and DVD release of the freshly acquired Abel Ferrara's Pasolini. At the opposite end of the scale is Children's Film Foundation release Masters Of Venus, the celebration of 100 years of love on screen scored by Richard Hawley Love Is All and early African cinema in the shape of Black Girl and Borom Sarret. November sees the BFI tying in with the release of Suffragette with archive clips in Make More Noise! Suffragettes In Silent Film. There's also Murder In The Cathedral and classic world cinema in the shape of Rocco And His Brothers and The Wages Of Fear. December sees a brace of releases tying in with a BFI Southbank documentary season in the shape of two volumes of Visions Of Change, looking at British culture during the 1950s and 1960s. Commenting on the slate, the BFI's head of video, Sam Dunn, said: "The BFI is finishing 2015 with an eclectic mix of world cinema. Jumping from Africa to Italy, Germany to America, some of the most interesting directors from the last 100 years are represented in the last quarter's releases. As ever we will strive to present the definitive version of each release."
Meanwhile, before September comes around, there's more to come from the BFI, in the shape of excellent documentary Magician The Astonishing Life And Work Of Orson Welles, tying in with the organisation's Welles season marking the centenary of his birth. Commenting on the release, the BFI's Marketing Representative Georgia Grey said; "The BFI is currently celebrating Welles's extraordinary career with a massive season at BFI Southbank, theatrical releases, DVDs and films on the BFI Player. We have been lucky enough to release Magician theatrically and on Blu-ray and DVD with the film painting a vivid image of the polymath that was Welles. Alongside this we will also be releasing the premiere of Around the World with Orson Welles, Welles first foray into television where he wrote, directed and hosted his own mini-series. "
---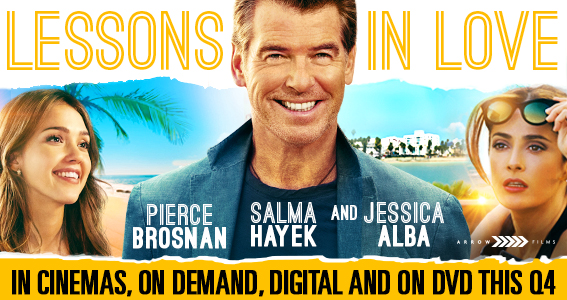 ---
More on other individual titles on the way and keep an eye on The Wolfpack, due in cinemas on Friday August 21 ahead of a DVD release later in Q4 from Kaleidoscope under its Spectrum documentary banner. The film is already garnering plenty of interest and, as Kaleidoscope's Adam Sergeant noted, its earning plenty of plaudits. "
The Wolfpack won at Sundance and EIFF, and comes to the UK on the back of rave reviews, and has already gained a host of four star reviews over here in early coverage from the likes of Empire, Total Film, GQ and Glamour. It tells the amazing true story of six intelligent, bright, teenage brothers who have spent their entire lives locked away from society, in a small apartment on New York's Lower East Side. Their only knowledge of the outside world is gained from their love of watching and recreating movies. But when one of the brothers ventures outside, it sparks a fire in the rest of The Wolfpack to follow suit. This incredible story combines a truly unique insight into a family's world combined with strong commercial angles as the brothers meticulously re-enact the films that are the focal point of their sheltered world. Having talent access to the brothers has enabled us to really bring the campaign to life, allowing us to take them on a UK wide tour (they will be here for 10 days) and give the audience a chance to speak to the boys. Visiting seven cities nationwide for live Q&As and regional media junkets, kicking off at the new Picture House Central, plus showing the boys the UK culture and key landmarks will give us a huge spread of photo call opportunities. Alongside bespoke recreations of their favourite UK films created especially for our campaign, this will massively broaden the campaign. We are supplementing the campaign with a range of traditional media as well, including London Underground four-sheets, online and press. We are also working closely with the BFI which is supporting the film and look forward to creating a truly immersive and fun campaign."
As anyone releasing horror and assorted genre fare will know, the closure of Bizarre magazine left a dent in marketing plans for forthcoming DVD releases, as its shuttering also meant the death of the Cut! film club run in association with the magazine and genre expert Billy Chainsaw. Well, the good news is that Chainsaw (not his real name) is bringing the club back under a new guise, this time working with Metal Hammer magazine. First film to air at the club next Thursday (August 6) ahead of its Monday August 10 bow in stores is Country Cottage, released by the fledgling Bulldog Film Distribution operation. The deal will include editorial on the black comedy horror in the magazine and a two week radio campaign on Team Rock digital radio and mentions in Metal Hammer newsletters. Commenting on the deal, Chainsaw said: "
When Bizarre folded earlier this year, it also meant the demise of the CUT! film club I'd run in association with the magazine for the past four and a half years. With Bizarre gone, I figured that genre film distributors in particular lacked an editorial and advertising connection with their core audience, so I approached the magazine I considered best suited to fill that role – Metal Hammer. Thankfully, they saw the potential in my proposal, so my film club lives again." Bulldog's head of film marketing Phil Hoile added: "We're very pleased to be involved in the launch of Billy Chainsaw's new film club with Cottage Country and feel that the film's mix of gruesome horror and pitch black comedy should go down very well with the Metal Hammer/Team Rock audience. We're sure that Silver Screams will become every bit the genre fan institution that CUT! was previously – we'll definitely be hoping to work with Billy on more screenings in the future."
---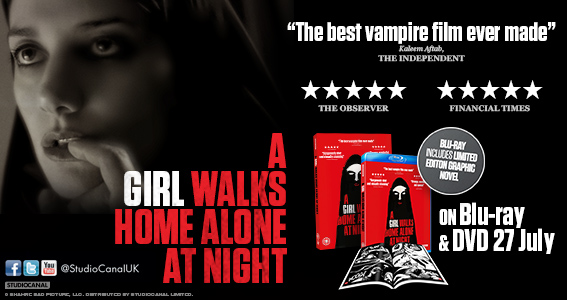 ---
As noted here, there and everywhere, there's an increasing number of new distributors, along with producers and other interested parties entering the market, both at theatrical and home entertainment levels. And for those self-releasing or bringing out titles at cinemas, either standard theatrical releases or special one-off, event screenings, it seems as if the go-to deal to be done for a self-released, independent home entertainment title is going through Spirit for its DVD and Blu-ray distribution and The Movie Partnership. This year has already seen a huge success for Kajaki taking this route to market, with the recently announced Anti-Social set to follow (see recent newsletters for more). Well, this week a further two titles have been announced, namely Hamlet, the acclaimed Maxine Peake take on the Shakespeare play, due on September 7, and the movie featuring the team from acclaimed BBC children's TV magazine show, Friday Download, due later in October. Commenting on the arrival of Hamlet, The Movie Partnership's Michael Lee said: "Maxine Peake is completely outstanding in her role as Hamlet and we are really interested to see how this kind of event theatre works digitally." Spirit's Matt Kemp said: "We are excited to be collaborating with the team behind Manchester Royal Exchange's ground-breaking production of Hamlet, starring the nation's favourite, Maxine Peake. This was the fastest selling ticket at the exchange in more than 10 years and Maxine's performance as the first female Hamlet in over 35 years has been widely acclaimed by both the public and critics alike. Filmed in the round and releasing off the back of a very successful cinematic 'event' launch offers us a great opportunity to reach a broad audience with this type of release on DVD for perhaps the first time."
Meanwhile, on to the arrival of the Friday Download film, which sees the tam from the TV show on their way to a haunted house. Its timely DVD bow comes at the end of October to coincide with half-term. Commenting on its release, Spirit's Frank Cirillo said: "The movie adaptation of the BBC BAFTA winning teen magazine show Friday Download is a great project for us. Transferring a well-established teenage TV brand to the big screen and creating teen idol appeal by giving The Vamps their film debut, makes Friday Download The Movie a very exciting prospect. We have the full backing of the cast including The Vamps, which enables us to reach their 2.7 million Twitter followers. It also provides unique opportunities to add value to the DVD and create a real social media buzz, by offering money can't buy prizes including an opportunity to meet the band. Equally, we are delighted by the positive response of our retailer partners ensuring an elevated set-up of the DVD to fully exploit the exceptional awareness campaign. As well as driving self-purchase, we will run a PR and marketing campaign into Christmas as the brand awareness across teenagers and parents should create a strong gifting opportunity." The Movie Partnership's Michael Lee said: "The Movie Partnership is very excited to be working on The Friday Download Movie once again in conjunction with Spirit Entertainment. The film is great fun, has an excellent TV pedigree and is a perfect Halloween movie for all the family."
---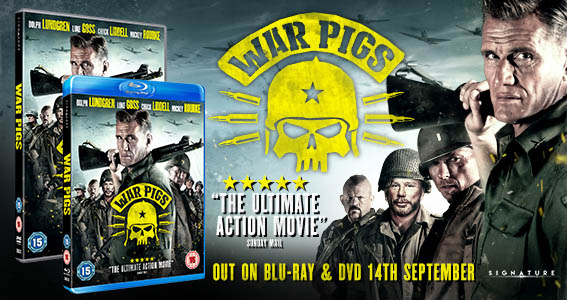 ---
Big news from the world of streaming and svod this week, as Amazon has unveiled arguably the most sought after contract in the business, announcing that the new offering from Messrs Clarkson, Hammond and May, aka the old Top Gear crew ,will air on its streaming service from 2016. As well as Jeremy Clarkson, Richard Hammond and James May, the show also boasts the involvement of Top Gear producer Andy Wilman. The deal covers three series of the programme, with the first season due to start filming shortly. The announcement dominated newspapers this week, making the front page in the likes of The Times – smartly, Amazon used a film premiere-style backdrop for its pictures of the trio, ensuring it got plenty of profile from the announcement. What's more, fans of the Clarkson and co eager for news of his new outing after being booted off Top Gear, can sign up to receive details of the show. Jay Marine, vp of Amazon Prime Video EU, said: "Customers told us they wanted to see the team back on screen, and we are excited to make that happen. Millions of Prime members are already enjoying our ground-breaking original shows. We can't wait to see what Jeremy, Richard, James and the team will create in what is sure to be one of the most globally anticipated shows of 2016." Further plugging the service and what it offers to programme makers as well as viewers, Marine added: "This is a golden age of television, a great time for TV makers and storytellers. Our approach is to give programme makers creative freedom to be innovative and make the shows they want to make. This is just the start, you should expect to see more world-leading talent and the biggest shows on Prime Video."
Meanwhile, Netflix is this week rumoured to have signed another biggie, with rumours circulating that it has signed a deal which will see not one, nor two but three different Star Wars TV shows coming to its streaming service. It will join a whole raft of exclusive Marvel series it has planned. It must be stressed, it is currently just Internet rumour. And we all know what that's like.
As regular readers of this newsletter will know, Spain is (along with Australia, apparently) one of the poster boys for piracy and illegal downloading, so it's good to report that, according to the ministry of education, culture and sports in the territory, it is beginning to turn round the battle against the scourge of our industry. New legislation has seen 31 sites shut down, with more than 95 per cent of complaints being resolved. More than 250 websites were told to remove illegal content, with almost all of them responding positively. ISPs have been ordered to block sites such as The Pirate Bay and, according to figures of Spain's most-visited sites, it's having an impact too. Three years ago, the 250 biggest sites in Spain were pirate sites. Now, the top 250 includes less than half that figure, with the sites appearing lower down the chart too. The ministry report said: "It is clear from this data that pirate websites are losing their share of total Internet traffic in Spain." Streaming had also impacted the positive figure…

---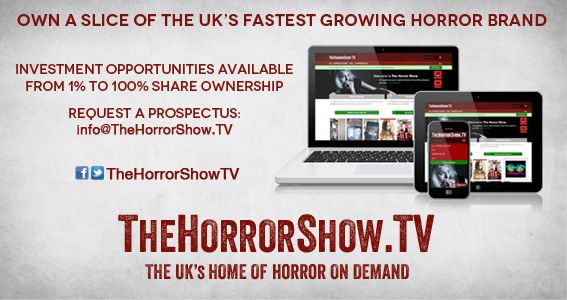 ---
QUOTE OF THE WEEK
"We did our deal with Adam Sandler because he is an enormous international movie star. We are as encouraged as ever… I don't feel I have to defend Adam Sandler.
"I don't think it's appropriate to release [the Netflix-funded live Bill Cosby stand-up show]. The Cosby Show is produced by NBC and is owned by Carsey-Werner. The other projects before were actually produced by Netflix and branded Netflix shows. We think we have continued to act appropriately when it comes to Mr. Cosby."
Netflix's Ted Sarandos defending the service's links to Adam Sandler and Bill Cosby…

AT THE MOVIES
A few weeks ago, it was Universal dominating at cinemas, now it's Disney, with Inside Out making a near £7.4 million debut and its Ant-Man, now approaching £10 million in revenue at the UK box office, just behind it. The only other new entry was Southpaw, with £1.67 million.
Lots from the world of HBO this week, with news that the TV giant has conformed more details of its forthcoming Martin Scorsese series which also boasts the involvement of Mick Jagger. Until now, it was either Untitled Rock & Roll Drama and, briefly, History Of Music. It will star Bobby Cannavale and Olivia Wilde and looks at the music business in the 1970s, disco, punk rock and drugs and all. We can't wait for it to air in 2016… Also from HBO: president of programming Michael Lombardo revealed this week that there are likely to be a further two series of Game Of Thrones after the sixth, currently filming at all its usual locations across Europe. "They are feeling two more years after six," he said of its assorted creators and producers…
This week's remake news: the Shaft emailed updating its blaxploitation stylings for a contemporary audience has moved a step closer this week, a screenwriters have been appointed to the project. Kenya Barris and Alex Barnow are currently working on TV sitcoms (Black-ish and The Goldbergs, the latter currently one of the best things on TV), indicating it is set to go down a spoof-ish, comedy path… It's already had one reboot of course, as well as comics and, more recently, a new book… Meanwhile classic vampire flick Nosferatu, FW Murnau's 1920s masterpiece, is also set to get a new lease of life (not that the bloodsucker ever really died). This, like Shaft, has already had one new lease of life, back in 1979 with Werner Herzog's take with Klaus Kinski starring…
Go on then, here's a bit of superhero movie news: Rachel McAdams is the latest star to be linked to the forthcoming Marvel Doctor Strange film. If she does join, she will join the likes of Benedict Cumberbatch, Tilda Swinton and Chiwetel Ejiofor… Over at Warner's DC, word is that Chris Pine has signed up to appear as Steve Trevor in Wonder Woman, inking a multi-film deal…
Michael Bay does history…
Johnny Depp returns for more Mass…
To subscribe to The Raygun newsletter, please email info@theraygun.co.uk
with subscribe in the subject matter
To unsubscribe, email info@theraygun.co.uk with unsubscribe in the subject
For editorial or advertising queries, contact tim@theraygun.co.uk