Cover Photo: Jaclyn Verzuh (Dartmouth Princess Layout) lays out at Florida Winter Classic. Photo by Billy Dzwonkowski.
Dear ,
It's officially college season! We have
lots of upcoming college coverage, plus 
a special sponsorship deal with Savage Ultimate for teams to take advantage of this month. We'll also take a look back at the awards, hat tourneys, and blogs that kept us busy this winter.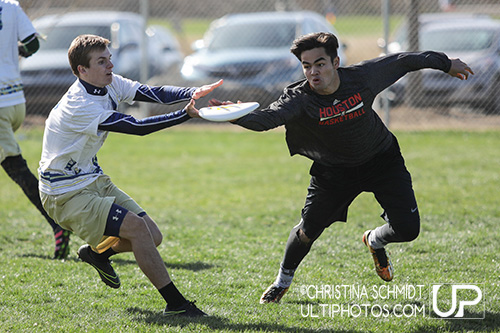 We hit the ground running this year with college coverage! Our team has covered
Florida Winter Classic
,
Queen City Tune Up
, and select games from
Stanford Open
so far. Huge thanks to FUEL, Without Limits, Charlotte Ultimate, and UCSD Psycho for supporting UltiPhotos!
Look for our official coverage of these upcoming college tourneys:
President's Day Invite - 2/18-2/20 in La Jolla, CA (Monday only)
Stanford Invite - 3/4-3/5 in Fremont, CA
Cherry Blossom Classic - 3/4-3/5 in Washington, DC
B-Team Brodown - 3/25-3/26 in Steubenville, OH
DIII EastUR - 4/1-4/2 in Richmond, VA
Want to bring UltiPhotos to your next tourney? Reach out at events@ultiphotos.com to inquire about event and team coverage!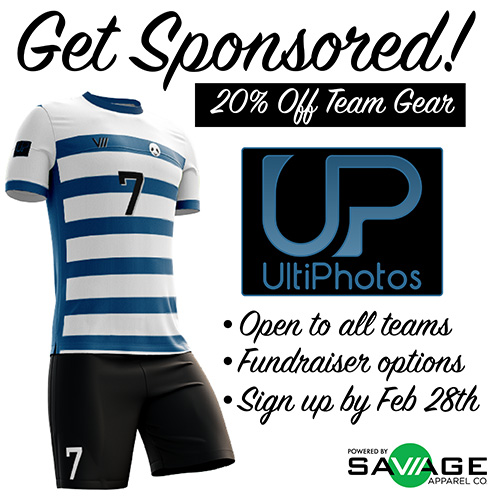 Looking for a sweet deal on team jerseys? Savage can offer you 20% off if you sign up for their new sponsorship program! This is a really great program for college teams looking to save some cash and show their support for another ultimate company. You can elect to be sponsored by UltiPhotos by joining 
#TeamUltiPhotos
before February 28th!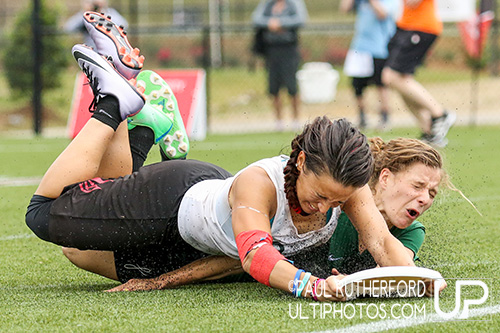 This past December we hosted our inaugural UltiPhotos Awards, where we honored the best photos and photographers from 2016. A team of senior photographers made selections in categories ranging across all divisions for a total of 26 awards. We had several wonderful sponsors step up to help out, and the outpouring of appreciation on social media for our photographers' hard work really made this a special event. 
Check out the winning photos on our
Facebook page
, and this great
video
of Photographer of the Year, Paul Rutherford, on his Action Photo of the Year (above), produced by Brindle Creative. 
Huge thanks to our sponsors: Discraft, Breakmark, Five Ultimate, VC Ultimate, MLU, Friction Gloves, Huck Nation, Disc Store, Savage, and iSplack.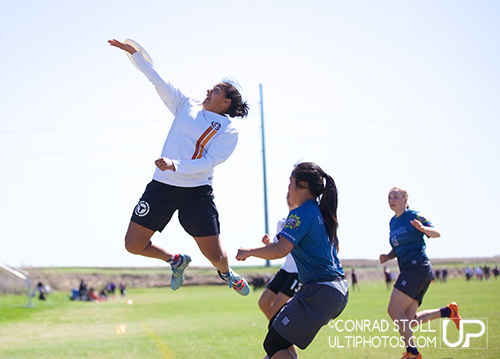 Each year, we ask our photographers to take a look back on their favorite photos, moments, and tournaments from the last year for our Year in Review blog. While a photo may say a thousand words, we feel that adding a few words of our own can add a lot to the story. You can check out our 2016 blogs here:
Part 1
,
Part 2
We kept busy over the winter with some fun tournaments:
Keep an eye out for us at these upcoming youth and reunion tourneys, which we'll be officially covering:
He4She - 3/4-3/5 in Charlotte, NC (Christina Schmidt)
YULA Invite - 3/25-3/26 in Arlington, VA (Taylor Nguyen)
Fool's Fest - 3/31-4/2 in Fredericksburg, VA (Pete Guion & Sandy Canetti)
Paideia Cup - 4/22-4/23 in Avondale Estates, GA (Christina Schmidt)
College season is upon us! Bringing an UltiPhotos photographer to your event is as much an amenity to the tournament as it is to the players. Increase your tourney's visibility and reputation with an elite photographer - g
et in touch at 
events@ultiphotos.com
!
Sincerely,
The UltiPhotos Team