October 2020
As we enter the last quarter of the year, how can we do so with a fresh mind and a sense of optimism?
We certainly have all been tested this year in many ways.
Autumn can be a time to liberate yourself from outdated beliefs, resentments, or relationships.
Ask yourself, "What are my burdens? How can I release them?" Perhaps also reflect on what your goals have been this year, and what benefits have resulted from your hard work.
What areas would you like to expand in for your success?
How would you like to deepen your relationships?
How have you grown this year?
Please see below for opportunities to use the tools of yoga and meditation to help you with these reflections.
And remember that counseling is also available virtually as well.
You know where to find me!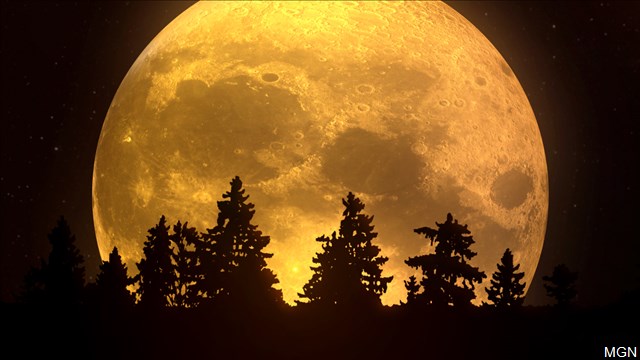 Mailing address: 305 Glenwood Drive, Chapel Hill, NC. 27514




Fee: $15 per class

Please pay for the class via paypal to hardarshan@sacredlistener.com, mail a check to the address above, or call with your cc. Once I receive your payment, I will send you the link to connect to the livestream class.

 

Dates and Topics:

 

Oct. 1:

 "Harvest Moon Magic"

warm up with Moon Salutations

Yoga for Becoming Crystal Clear

Antar Naad Full Moon Meditation

 

Yoga Kriya for Elevation

Meditation to Open the Heart

 

Oct. 15:

 "The Healing Earth"

Yoga: Foundation for Infinity

Dharti Hai Meditation

Guided Tree Meditation

 

Yoga for Creating Self Love

Yoga Kriya for Self Reliance

Meditation: Caliber for Constant Self-Authority

 

Oct. 29:

 "Healing Trauma"

Yoga to Get the Body out of Distress

Rebirthing Meditation 

 

The "group" meditation continues with 12 minutes of Kirtan Kriya at 7 am every morning until Oct. 10. We meditate separately in our own homes, but supporting each other all the same. Please feel free to join us. If you can't access instructions for the meditation, let me know and I'll send you the directions.

 

The Sacred Feminine Series Returns!

"From Zoom to Calm"

Sunday, Oct. 25  1 - 2:30 EST

$35

Join women from across the country on zoom.

Register with HarDarshan: 

hardarshan@matashaktiashram.org 

Let your shoulders drop and come away with some practical tools to cultivate your calm power. 

This workshop will be offered in place of the previously planned workshop in Oriental. NC. 

 

Kundalini Yoga Teacher Training, Level One          

                   

 

 

 




Level One Kundalini Yoga teacher training takes place each year in Chapel Hill.

The dates for the next course have been changed so that we can meet in person safely. We will begin in March of 2021 and finish in December of 2021.

Register by January 1 and save $200!

Inquire about exact dates and request an application:

hardarshan@matashaktiashram.org

 

Level Two: "Vitality and Stress" has also been rescheduled.

The new dates in 2021 are: February 27, 28, 29 and March 5, 6, and 7. Save the dates!




 

this month's wisdom quote

 

this month's recipe for health and happiness!

Making your kitchen into a temple for vegetarian food also helps to heal yourself, those you feed, and the planet!

 

Strawberry Pistachio Chia Pudding

 Recipe from Maria Baranyai in Thrive Magazine

I love having this for breakfast! Serves 2.

 

Ingredients:

1 cup coconut yogurt

4 TB plant based milk

3 TB chia seeds

1/2 tsp. vanilla extract

1 TB maple syrup

 

Toppings:

3/4 cup chopped strawberries

1/2 cup shelled and chopped pistachios

 

Method:

Mix together the chia pudding ingredients and set aside for 15 minutes.

Layer the chia pudding, pistachios and strawberries in a large mouthed glass or glass bowl. 

Serve chilled and enjoy!

 

   

For psychotherapy services: https://

sacredlistener.com

Next HSP group will be on Zoom. Oct. 7, from 6 - 7:30 pm. email me to register and receive the link. hardarshan@sacredlistener.com

 

Service Opportunity

Mata Shakti Ashram welcomes your support! How can you help?

Time and Talent: help with yard and garden maintenance, upkeep of classroom and workshop/training spaces, vegetarian raw food prep, help with social media and technology. Talk to your friends and personal community about Mata Shakti Ashram, for we are truly "grass roots"!

Finance/Funds: Donations of money to assist Mata Shakti Ashram pay the overhead cost for the current space, pay guest teachers, and provide some scholarships to those in need. Let us know how much you are willing to pledge monthly or yearly over the next year to 5 years, as we prepare the non-profit status. Every donation will receive a class pass to share with a friend to acquaint them with the ashram.

Thanks to Janna Arbogast,Brian Cooper, Catherine, Kevin Millar, Lisa Brown, Sahej Anand Kaur, Jennifer Pittman, Lindy Hoeft, Joni Liebel, Michelle Hill, Sat Inder Kaur and Karta Purkh Singh of Kansas City's Param Tirath Ashram, Elke/Keval McCalla, Ranpreet Kaur, Shirin Negmodjanova, Connie Boston, Mary Radulescu, Barbara Lynn Freed, Updesh Kaur, Florence, Wasalisa Davison, Harbhajan Khalsa, Param Terath Kaur and Ashley Jackson, who have already given their support!

Sacred Listener, Transpersonal Counseling and Kundalini Yoga, Chapel Hill, NC