BLAKE TO BENEFIT FROM AWARDS
AS DIGITAL PAYS DIVIDENDS
PLANET GETS ULTRA-TREATMENT
…FUTURESOURCE WEIGHS IN TOO
…AND CELEBRATED WITH WHISKY
EUREKA'S SET FOR DESTINY…
---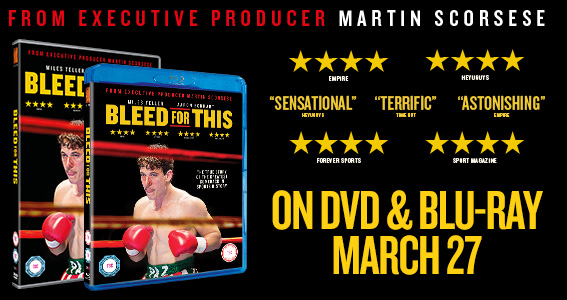 ---
If you can't read this newsletter or see the ads, please click here
It Was A Good Week For... Fox, for its Trolls got off to a great start…
It Was A Bad Week For… Fox's theatrical arm in the US, however, came under fire for its A Cure For Wellness "fake news" style marketing…
It's the eye of the storm, that period between the BAFTAs and the Oscars, but, on the back of the event, the awards have helped one or two current releases and some pre-order items too. One of the key successes – and certainly one of the most timely in terms of the publicity it garnered and its home entertainment release dates – was Ken Loach's I, Daniel Blake, covered here last week. The potent polemic from the veteran director picked up Best British Film and was released on digital HD the next day, Monday February 13, with the physical bow on DVD and Blu-ray on February 27. Loach's passionate speech after picking up the gong not only helped make it one of the most talked about winners of the evening, it even earned him a page hatchet job in the Daily Mail a couple of days afterwards. Commenting on its success, eOne's Thom Leaman said: "It's fantastic that the BAFTAs recognised what an astounding film I, Daniel Blake is, both for its own merits but also for what it represents. Callous as it may be to speak in commercial terms, the EST release this past Monday has seen some great numbers post the awards, whilst pre-orders for the DVD and Blu-ray took a huge surge this week off an already incredibly strong number. That is of course great news for us, but hopefully it also represents a groundswell of public support for the rallying cry that the film represents, and raises greater awareness for the plight of the millions of Daniel Blakes currently struggling in this country."
The BAFTA success has certainly proved to help its digital HD release. As wuaki.tv's Simon Homent said: "We've had a great start this week with I, Daniel Blake thanks to the extra awareness generated by the BAFTAs. We have given the title prime positioning on store, as we are big supporters of local titles as well as actively supporting movies that tell such captivating stories. We're hoping to keep the positive momentum going beyond the DVD and VOD release too."
Curzon Artificial Eye was also celebrating after a double win on Sunday night, including the previously stated OutstandingContribution award for its work over the years, both as the separate companies and the more recent joint entity, as well as an award for Son Of Saul, the latter richly deserved and also enabling the film, readily available on home formats, as well as the enviable Curzon Artificial Eye catalogue, to be mined for further sales. Commenting on the dual success, Curzon's Steve Lewis said: "All of us at Curzon are very honoured and incredibly proud of the company's BAFTA for Outstanding British Contribution to Cinema. We share it with the filmmakers who have made such incredible work, to the audiences who have responded so enthusiastically and the trade and wider film industry who have supported us over the years – thank you. A memorable night was rounded off with Son of Saul winning Best Film Not in the English Language, three nominations for Notes On Blindness and Victoria star Laia Costa's nomination for the 2017 Rising Star BAFTA."
---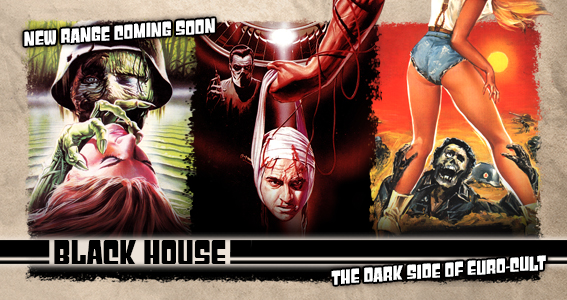 ---
And what of the titles released this week and other half term sellers? Well, the Trolls owned the week up until the halfway point, according to the midweek bulletin from the Official Charts Company. It had shifted some 123,000 units by the halfway point in the week, all under the hashtag #bringhomehappy. It marked the second family hit on the bounce for Fox, its Miss Peregrine's Home For Peculiar Children was sat at number four. Commenting on the release, 20th Century Fox Home Entertainment product manager Helena Lepeu said: "Following the momentum around the theatrical release, our ambition was to establish Trolls as the new big family franchise and achieve event scale set-up to dominate the half-term week in store and media. Above all we wanted to keep our campaign vibrant, colourful and fun – key characteristics that are the core of the film and what made so many boys and girls fall in love with Branch and Princess Poppy. Our campaign was big, bold and eye catching including dominant TV, OOH and Press and disruptive social media activation and innovative initiatives that engaged fans with happy. Our retail activity was colourful with a choice of Amaray cases so fans could choose their colour and pos in-store included interactive child size TROLL standees so that children could enjoy hug time. We are delighted with the campaign and feel we have brought some 'happy' to the home entertainment category with the release showing potential to be the highest family conversion of 2017 across physical and digital."
The Trolls were busy all over the place this week, our pals at the kidzcoolit.com site even managed a tour of London in a specially branded Trolls taxi as part of the activity. We asked Nick Gibbs-McNeil, the father of the site, as it were, for an on the spot report as well as his, and, crucially, his kids' thoughts on the film. He said: "Bex has watched the film three times already. You couldn't get more value for money from the Trolls disc if you tried – the movie is likely to get bundles of repeat play from your kidz, much like films such as Frozen. It's a modern classic. The power of the Trolls brand is electrifying on the streets – you get a real perspective on how popular these characters are when you're out and about in a Trolls decorated Taxi. As we drove around the streets of London all the tourists would wave and take photos. When we stopped crowds would surround the car to take selfies. This is very much a franchise that can grow and grow over the years. DreamWorks and Fox have a very powerful property in the making." See the taxi here.
Elsewhere in the midweeks, the titles below Trolls all shifted down a place, with the previous duelling top two, Bridget Jones's Baby and The Girl On The Train at numbers two and three respectively, the aforementioned Miss Peregrine at four and Lionsgate's biggie Deepwater Horizon still oozing black gold at number five. New entries included Mel Gibson returning to the fray at number 11 with Blood Father, with ensemble comedy Keeping Up With The Joneses moving into number 16. Another family title, Ozzy: The Great Furscape, is at number 30.
Meanwhile, Monday February 13 saw HBO launching its new series Quarry on DVD and Blu-ray with a special event at the rather swish venue of Milroy's of Soho. It involved a screening and a tasting of some rather special bourbon from the experts at the venue in the heart of London. Commenting on the event, and release, HBO's Grace Alexander said: "To support the release of Quarry this week we teamed up with AskMen to host a screening of the fantastic first episode along with a selection of the extra content available on the Blu-ray which really focuses on the soulful 70's music from the show. We then hosted a whiskey tasting for journalists and influencers to really get a taste of the slick, southern feel of the series. And with the coverage releasing over the next few weeks we look forward to seeing how the sales perform."
---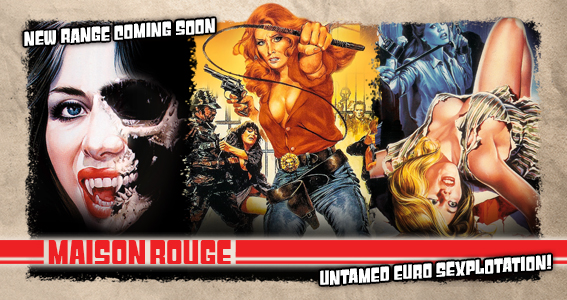 ---
A big announcement this week from BBC Worldwide, which announced that its big-selling release Planet Earth II will be making its way to 4K UHD Blu-ray release on March 13. The premium priced package of this, the most watched natural history programme of the last 15 years, comes complete with a standard Blu-ray of the film, and will retail at £39.99. It will boast all the important tech specs needed, both in terms of sound and vision and should act as the kind of killer app that could further boost the fledgling format. BBC Worldwide operations director Lesley Johnson said: "The picture quality is astonishing. For the first time viewers can experience at home the picture quality viewed in the edit suite. The vastly improved compression of UHD Blu-ray with HDR means the experience is up to 10 times better than any broadcast or streaming service can provide." Jonathan Cheesmur, Director of European Creative Services for Sony, which is working on the release with BBC Worldwide said: "The depth of field and pin-sharp resolution are stunning in UHD Blu-ray and perfectly showcase the filming techniques used by the Planet Earth II production team. Ultra HD Blu-ray delivers a high data rate, far exceeding that of streaming services. Viewers will be amazed by the truly immersive experience when watching this landmark series in the very best possible quality."
Seeing as we were talking about 4K Ultra HD Blu-ray, we thought we'd get an industry update and wider view on the premium format from our friends at BASE asking them how it was progressing from the trade association's perspective. So here is a full report – half-term given the week we've just had – on the format from BASE: "With over 100 titles now available on 4K UHD in the UK market, appetite for high quality content continues to grow, while early adopters are the current core audience as more titles are released into the market the appeal will inevitably grow to include mainstream consumers. Most 4K UHD UK releases to date have been primarily film orientated so it's great to see BBC Worldwide releasing its incredibly popular Planet Earth II on the ultra-high definition format on the March 13 2017. A landmark release as this will be the first title originally aired on TV to be available for purchase on 4K UHD in the UK market. We hope this release inspires and ignites the availability of a greater mix of content for release on 4K UHD. As an industry we are continuously working to engage consumers in content and the format mix, this is especially relevant in relation to 4K UHD where we are scoping out cross industry initiatives for consumer education across the BASE and DEGE memberships."
And more on the format too, as the analysts at Futuresource Consulting have been looking at 4K UHD Blu-ray, proclaiming that it is now making its mark in the market. It did, however, add the caveat that despite showing "strong growth", it is not yet a mass market item. It added that while manufacturers were pushing the format as far as quality was concerned, they needed to ensure marketing messages were clear. It also noted: "Futuresource expects to see the 4K UHD home video market building on the strong momentum of the last 12 months. The firm predicts 8.4 million UHD Blu-ray discs to be sold in 2017, equating to 4% of global Blu-ray sales, with a greater choice of titles, from both independents and major studios. UHD EST format is yet to gain significant traction, but this could change if major broadcast and telco ecosystem players began supporting and selling the format. Another key platform is the potential launch of a 4K store from Apple. This would certainly be a key game changer in the mass market march for Ultra HD availability."
Arrow has been suitably busy picking up further titles and broadening its roster over the past few weeks too, with a raft of announcements. First up, it announced that it had picked up new British genre filmThe Ghoul, part London crime drama and part "hallucinatory horror flick" (according to Time Out). It boasts a host of homegrown genre talent, from executive producer Ben Wheatley right through to its cast, which includes Alice Lowe, most recently on both sides of the camera for the excellent Prevenge, and director Gareth Tunley, who has himself appeared in the likes of Down Terrace and Kill List. Director of content and distribution at Arrow Francesco Simeoni said: "We are thrilled to be working with the team behind The Ghoul, who represent an exciting and fresh new wave of British talent and we look forward to bringing this bold new vision to audiences in the UK and North America." Jack Guttmann, producer of The Ghoul said, "Arrow embrace a long tradition of visionary and cutting-edge cinema and we are delighted that they will be releasing The Ghoul. It's a bold and fiercely independent debut which sits perfectly in the Arrow library and we can't wait for audiences to see it."
More from the company too, as it has further announced another pick-up, one that will cover both the UK and its sister Arrow operation in the US. It unveiled the acquisition of Whisky Galore, a remake of the classic Ealing comedy, in Berlin. The announcement comes, ironically, a few days after the film's plot of booze washing up on the shores of a Scottish island, was mirrored by a vast stash of cocaine being discovered on a Norfolk beach. The film, which stars Eddie Izzard, among others, is due out in the summer. Commenting on the release, Arrow's Tom Stewart said: "It's an exciting chapter for the company to be releasing such a well-loved, classic story to UK audiences and to strengthen our arm over in North America where it will be released in the early summer."
---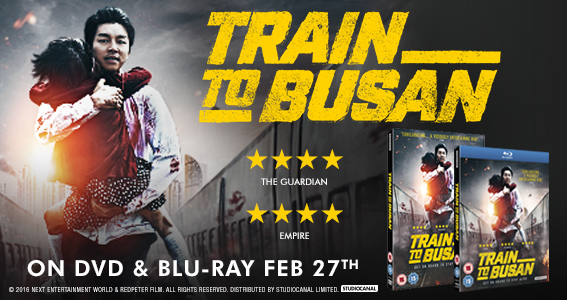 ---
Forthcoming release news now and there's more big BAFTA and Oscar nominees on the way – eOne will be following the aforementioned I, Daniel Blake with Arrival, due out on March 20. Commenting on the release, the company's Tim Westbey said: "It's great to see Arrival featuring in the awards season and continue to receive well-deserved acclaim. Pre-orders are strong and all the signs are for a successful release on March 20."
Before then, there's one film that's been there or thereabouts when it comes to nominations this year has been the rather excellent American Honey, the latest from homegrown director Andrea Arnold, her first film shot in the US. It earned critical plaudits during its theatrical release around London Film Festival and the performances of its young cast, notably Sasha Lane as Star, with Shia LeBeouf acting as the wise old head, all won praise. The title is out through Universal on Monday February 20, a campaign including Facebook activity and a targeted PR campaign focused on reaching young adults and cinephiles is behind it. Campaign highlights include interviews with Andrea Arnold and Sasha Lane in Empire magazine, and positive endorsements from broadsheet outlets, consumer lifestyle media – both on and offline - and student press.Universal's Lucia Magadan said: "American Honey is such a bold and captivating film, it is not often that you get to work on a title of such calibre and it has been a great privilege."
Sticking with Universal, and with the film still riding high in the UK box office charts (see below for more), the major has this week unveiled the release date for Sing, the latest outing from growing animation studio Illumination. The title is due on May 22 in a dizzying array of formats, ranging from 4K UHD through to 3D, standard Blu-ray, DVD and on demand, with a digital SKU too. There are a raft of extras, including three brand new mini-movies featuring the characters, with plenty of extras on the DVD too. Commenting on the release, Universal senior product manager Emma Sihra said: "We are absolutely thrilled with the theatrical result for Sing, both with such a strong opening and how it continues to play over half term. With Sing 2 already announced, it is the start of another great franchise from Illumination. We are really looking forward to our home entertainment release which will be a great celebration of music and finding the star in all of us."
---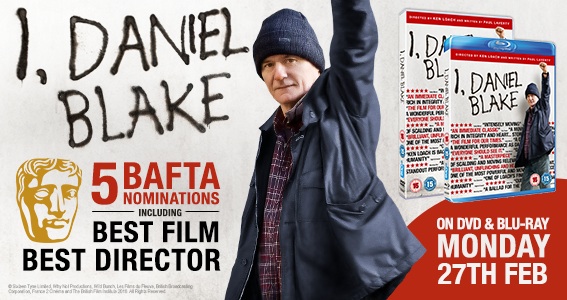 ---
Eureka and its Masters Of Cinema imprint have been the go to distributor for the works of famed director Fritz Lang, releasing definitive home entertainment versions of many of his finest outings, such as Metropolis and M. The company has this week announced it is bringing another one to the market, both as a theatrical and then home entertainment release. Der Mude Tod, aka Destiny, one of the director's earlier works from 1921, is due at cinemas and on Digital HD from June 9, with a definitive dual format release to follow in July. Commenting on the release, sales director Ian Sadler said: "We've working on the acquisition of this title for some time. The contribution of Lang to modern cinema is immense, and we are really pleased to be able to add this title to the catalogue."
Meanwhile, in keeping with many of its contemporaries, Eureka used social media this week to unveil a forthcoming slate for the Masters of Cinema imprint, outlining its plans for April on Twitter and the likes, to the kind of acclaim you'd expect from its devotees. Chief among its releases for April, alongside Blue Lagoon (April 10) and Walter Hill's Charles Bronson starrer Hard Times (April 24) is Jackie Chan martial arts classic Drunken Master, also on the 24th. In keeping with the Masters Of Cinema brand, i's a Dual Format release with a raft of extras, including a newly-filmed appreciation from Raid director Gareth Evans. Commenting on the release, md Ruth Schofield said: ""We are very excited to be releasing the definitive edition of one of the greatest martial arts films of all time, and a film that revolutionised modern action cinema. We are particularly pleased to be able to feature the complete original Cantonese soundtrack, rarely heard on home video."
An update from FACT and the organisation has this week seen three suppliers of dodgy set-to boxes ordered to pay hefty court costs – Football for Pubs Limited was forced to cough up £90,000, Royston, Herts-based Pub Entertainment Systems £77,000 and Neosat £100,000. All were ordered to cease selling illegal devices and a spokesman for the Premier League, one of the organisations hit by the dodgy boxes, said: ""Like other sports and creative industries our model is predicated on the ability to market and sell rights and protect our intellectual property. It is because of this that clubs can invest in and develop talented players, build world class stadiums, and support young people in schools and communities across the country – all things that fans enjoy and wider society benefits from."
And lastly a further update on the forthcoming BASE Insight Forum, which takes place on March 16 at the Picturehouse Central in conjunction with ERA. The event has added another speaker to the line-up, with Jonathan Broughton, senior analyst at IHS Markit, presenting a session entitled The Evolution Of Home Entertainment, looking at trends and new business models, windows and opportunities to offer up content to consumers. He said: "Pay TV continues to expand into more homes and the vast range of services and flexibility of connected devices means that consumers have it easier than ever to buy and rent film and TV content. I am really looking forward to sharing the IHS Markit view on the future of this dynamic market."
---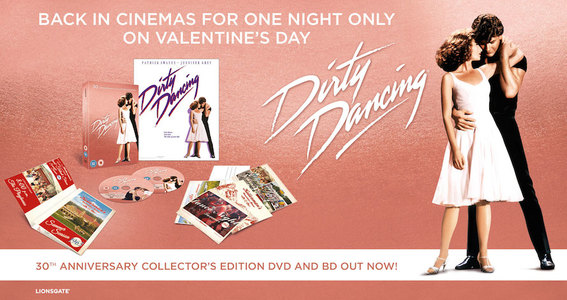 ---
QUOTE OF THE WEEK
"
We're more dependent on our exhibitors than almost any other company. We don't have the same cable assets, we're not going to be bought by AT&T this week. That theatrical experience really is important. "Most of the big films, even the blockbusters, have done 90 percent of their business in the first three to four weeks. Who is it helping [by] not to offer premium video on demand earlier? Who is it hurting? It's not about smashing the window. Maybe it's about opening it up a littleI don't think it's controversial t say that for a business to not be able to sell what it makes for periods of time is anachronistic."
Fox supremo Stacey Snider on windows this wek…
Another week, and another family film and an 18-rated title were going head to, ahem, head at cinemas. After Sing and T2 Trainspotting – still at numbers three and four with £18.2 million and £13.5 million respectively – it's now The Lego Batman Movie and Fifty Shades Darker duking it out, one dishing out the pain, the other, one would guess, enjoying it. Heading into the full half-term holidays, the DC-related flick which combines superheroes and Lego, was edging ahead with just under £8 million, while the raunchy sequel had topped the £7..5 million mark. The only other new entry in the UK box office top 10 was The Space Between Us, which took more than £250,000.
More news has emerged of the supposed remake of the best actioner of the 21st century, The Raid. It was first mooted some time back in 2014, but things have picked up again this week, as star Frank Grillo and director Joe Carnahan, who will reteam after The Grey for this new version. What they have said this week, is that it's less of a remake ,more a reimagining of the original idea of a tower block, police, baddies and lots of fighting and shooting. Oh, and XYZ Films is behind it too.
Our favourite film we keep reading about at the minute is Fighting With My Family, a based on a true story tale about WWE Diva, and grappler, Paige. The star grew up in Norfolk, as part of wrestling family, before hitting the big time in the US. The Rock, aka Dwayne Johnson, is producing, Stephen Merchant is directing and the latest to join a cast that includes Nick Frost, Lena Headey and Florence Pugh, is Vince Vaughn…
Check out www.kidzcoolit.com to see, among other things, our junior correspondent Albie Murray meeting his hero Dan TDM…
And God, or Sony, gave us Life…
Here's the Sing announcement we mentioned earlier
From Vice's film arm, complete with Jason Momoa…
To subscribe to The Raygun newsletter, please email

info@theraygun.co.uk
with subscribe in the subject matter
To unsubscribe, email

info@theraygun.co.uk

with unsubscribe in the subject
For editorial or advertising queries, contact

tim@theraygun.co.uk