ALLIANCE SAYS: HAVE YOUR SAY
BLINKBOX GOES FISHING FOR TV ADS
HMV GOES DIGITAL, VIDEO ON THE WAY
BBC GOES MARACAS CRACKERS
ARROW HIJACKS CAPTAIN'S PR
GREAT DANES AT SCANDI SHOW
MACHINE GUNS IN LEICESTER SQUARE
BREAKING NEWS: BAD MEANS GOOD FOR BAD
QUOTE OF THE WEEK
---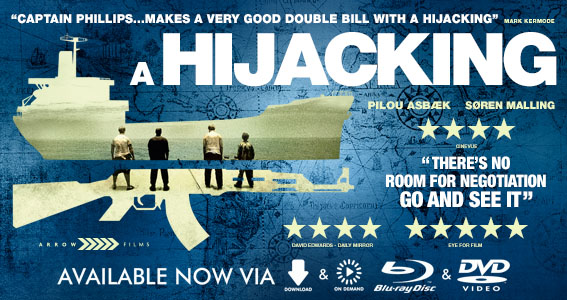 ---
I
f you can't read this newsletter or see the ads, please click
here
It Was A Good Week For
…
HMV, launching its digital offering…
I
t Was A Bad Week For…
Torrent sites, as the new Intellectual Property Crime Unit gets registrars to suspend their domain names…
Paramount is currently riding the crest of a wave after the huge success of its recent sci-fi blockbuster release Star Trek Into Darkness, while Monday (October 21) sees another biggie arriving from the studio, in the shapely form of Brad Pitt starring in World War Z. The studio kicked things off neatly this week with a smart piece of viral activity (you can see it here
)
. Commenting on the rest of its marketing, Paramount's Barney Hands said: "Our release of WWZ will be smashing out of retail like a truck load of zombies on speed. Monday's release of WWZ will be supported with a fully integrated TV, outdoor, print and radio advertising campaign with each media strand delivering full-on, action messaging against our core 16-34 year old horror/action audience. Key bloggers and social influencers fans are right behind the film - producing a series of fan-inspired concept art that's been re-posted across key social media platforms - including Pinterest, Twitter and Facebook."
To the BFI Southbank, for a panel workshop organised by the Industry Trust to look at the on-going threat of piracy and ways of battling against the scourge of our industry. Panellists in the workshop, hosted by radio and TV presenter Edith Bowman, included Liz Bales from the Industry Trust and Mark De Quervain, from FindAnyFilm, as well as Peter Gerard from Distrify, Orlando Parfitt from Yahoo! Movies and The Raygun¹s very own Tim Murray. The first two both outlined the current state of the industry on both the legitimate and the pirate side, while also highlighting the benefits of signing up and using the FindAnyFilm widget for the attendees in the packed auditorium, many of whom were made up of film writers, bloggers and other movie-related sites and organisations (we clocked representatives from the likes of kidzcoolit.com, Screenjabber, Cinema Nation and Hey U Guys, among others). It was good to see the likes of Hollywood Reporter, Screen and Techradar all out in force and covering the event. Meanwhile, Parfitt, Gerard and yours truly talked about how they view piracy and the problems that they know about, countering the facts and figures of the first two panellists with anecdotal evidence about the level of piracy, especially illegal downloads. It was then opened up to a lively debate with the audience about instances of piracy and what can be done about it. The fact we were on a panel somewhat hampered our note taking capabilities, but rest assured, the event was recorded and is currently being edited to remove potentially libellous remarks (for example, the ones about certain nationwide publications tacitly condoning illegal downloads and more) and will be going live shortly. We'll be featuring this shortly, keep checking our Twitter and website for more.You can see the FindAnyFilm widget in action here.
---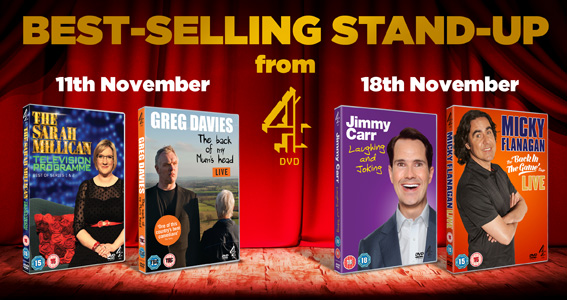 ---
The Trust used the workshop to launch a new creative aimed at young people and due to air at the National Youth Film Festival, which runs from October 21 to 28. It has been produced in conjunction with Film Nation and is open and honest, using the voices of teenagers and puppets to highlight the importance of watching films through legitimate sources. You can see the ad, which went down a storm, here
. Commenting on the spot, which discusses Vin Diesel's socks, the Trust's Liz Bales said: "Inspiring young people to adopt legal behaviour and informing them where they can do so remains at the heart of our education strategy. Giving school children a role to play in the production process and using their voices has enabled us to create a piece of content that articulates the issue of film piracy in an open an honest way that we hope will resonate with their peers. It brings to life the craft and hard work that goes into creating films and TV and has been created to point more young viewers to FindAnyFilm
, as a gateway to films across all formats, all above board and all in one place."
With the forthcoming European and general elections looming (they take place in 2014 and 2015 respectively), the Alliance for Intellectual Property has launched a major exercise to allow our industry to have its say. The Alliance initiative is encouraging people in the video industry – and beyond – to voice their opinions on IP and how it can be both protected and promoted, making it a better place for companies whose business involves IP to do business in. The Alliance is then planning to make those voices heard, meeting with all the major parties in the run up to the election. It was announced at the Alliance's third annual conference, which was attended by, among others business minister Vince Cable, as well as Michel Barnier, the European Commissioner for the Internal Market and Services, new government IP adviser Mike Weatherley MP, Lord Clement-Jones and Arlene McCarthy MEP. Cable and Barnier discussed the importance of IP to the economies of the UK and Europe. Alliance director general Susie Winter said: "The UK produces world-beating content, is home to sought-after global brands and some of the world's best designers. Today's conference was a great opportunity to hear the views of a group of politicians whose decisions have a significant impact on our businesses. We all now need to think to the future about what it is that we need from them over the next few years so that, by 2020, the UK is the best place to start, build and base an IP-rich business. This is not intended to be a re-run of past reviews into the intellectual property framework. Rather it is designed to look at what the next Government should, or indeed should not, do to ensure the UK's IP-rich businesses flourish." It was good too to see the BVA's own director general Lavinia Carey pressing Cable for the government to make the penalties the same for online copyright theft as they were for physical theft. He said the government was going to "consult on this matter".
The BVA's Lavinia Carey has called on the industry to make their views known to the government and other key political operators. She said: "The BVA will make sure its members' views are fed into the Alliance's call for views. I'd encourage everyone from the industry to also complete the survey online so we can send a clear signal to politicians here and in Europe that promoting and protecting IP is vital to our industry." So how can you make your voice heard? By clicking here
and filling in the survey.
---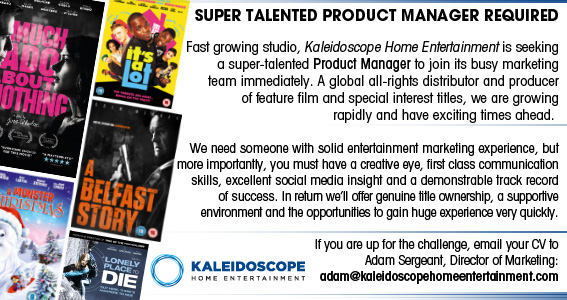 ---
There's been a wealth of big retail news announced over the past seven days, from blinkbox through to HMV and Amazon. We'll start with blinkbox, which has unveiled a new TV ad. The spot first aired on Thursday October 17, ahead of primetime spots during programmes such as The X-Factor this Sunday (October 20). It's all part of the already-announced hefty marketing push for the Tesco-owned service, with the TV burst supporting outdoor, print, radio and below the line activity. In keeping with much of its marketing, the ad pushes blinkbox's claims that it has 10 times more of the latest blockbusters than rivals such as LOVEFiLM and Netflix. It features a, er, fish, berating its owners for watching a film that's not as new as something on blinkbox. Commenting on the ad, group marketing director Kate Simon said: "This campaign is about highlighting the advantage of blinkbox over subscription services. We have ten times more of the latest blockbusters than the most popular subscription services in the UK, Netflix and Lovefilm Instant. Like the star of our ad, we are passionate about the latest great entertainment and want to tell people there's a better way to spend their valuable movie and TV watching time." You can see it, complete with expert commentary from Marketing Week editor Branwell Johnson, on our website shortly.
So, happy birthday then Amazon's UK arm, aka amazon.co.uk, this week celebrating its birthday – the anniversary marks 15 years since the online retailing behemoth launched in the UK. To mark the occasion, the retailer this week unveiled some of its bestsellers over the past 15 years. Its bestsellers of all time on amazon.co.uk include video-friendly offerings such as Harry Potter, The Hunger Games and the Twilight Saga franchises. Its fastest selling DVD is Harry Potter And The Deathly Hallows Part 2, its bestselling DVDs list is headed by Mamma Mia!, followed by the aforementioned Potter and The Inbetweeners Movie. In terms of its LOVEFiLM offering, its most streamed film is Despicable Me, most streamed TV show Lost and the highest number of streams in one day came from Paul. DVD category manager Zak Watts said: "The singing may not always have been of the highest quality, but
Mamma Mia!
really captured the hearts of the UK's film enthusiasts. It's no small feat to beat the long-awaited final instalment of the Harry Potter series into second place. It's also great to see the long-lasting legacy which Sir David Attenborough's Planet Earth will have on this and future generations of families, with so many UK households having a copy." Commenting on the anniversary itself, Xavier Garambois, vice president of EU retail at Amazon said: "Since starting out as an online bookseller in 1998, Amazon.co.uk has expanded year on year and now offers customers more than 100 million products across more than 30 stores. The bestsellers help to tell a story of the phenomena that have gripped the UK, from the big game changers in entertainment to innovation in products for the home and the rise of celebrity chefs."
---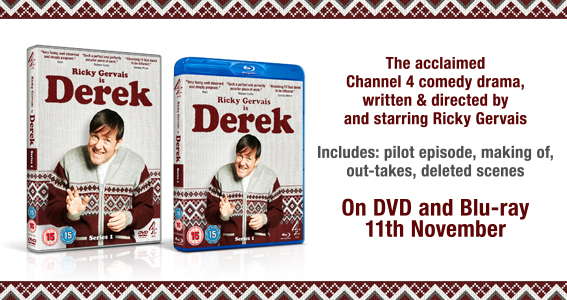 ---
And congratulations too to HMV, which this week marked the latest landmark in its resurgence as a retail force to be reckoned with by launching its new digital offering. We won't go into too much detail about its efforts here – hey, we're a video and film publication after all, not audio – it's worth noting some of its elements, such as the fact it launched a smartphone app alongside its new digital music store. Customers can scan album covers and listen to tracks before deciding whether to buy digital or physical versions. To enable this feature, wi-fi has been installed in all HMV stores. Commenting on the launch, HMV chairman and Hilco ceo Paul McGowan said: "HMV's position at the heart of entertainment retail demands that we enable customers to buy their music from HMV in the way that best suits them and to engage more closely with the music, video and gaming worlds. Integrating a 'listening post' Image Search feature will enhance the shopping experience as music fans scan and sample albums in store over our newly-fitted high speed wi-fi before deciding to buy either the physical or digital product direct from HMV. The new website, launching next week, together with a revitalised YouTube channel will start the journey towards enhancing the experience of interacting with the entertainment industry, an engagement that will be further increased by the massive ramp-up in the number of live events being held within our stores on an ongoing basis." Those live events, incidentally, include the likes of an appearance from Paul McCartney at the new flagship 363 Oxford Street store. Meanwhile, we asked McGowan this week about the potential for digital video content as part of the new offering. He said it was "in development". Stay tuned…
Another week, another big announcement from BBC Worldwide making the news pages of the national newspapers. Last week it was the discovery of missing Doctor Who episodes, this week it was something completely different. For the organisation has unveiled what could be this year's surprise Christmas hit (think Keith Lemon's fitness tape a few years back), in the shape of Miranda Hart. The star already has the latest release of her sitcom due via 4DVD (again, see last week's newsletter), but she's also set to star in Miranda Hart's Maracattack, due on November 18. It is a bona fide fitness release, which also includes plenty of comedy and support from her sitcom co-stars. Commenting on the release, BBC Worldwide's Fiona Eastwood said: "We are thrilled that Miranda has chosen to release her first comedy fitness DVD with us. This will be the perfect Christmas gift for Miranda's many fans, whilst also providing a great workout for those who have never considered using a keep-fit DVD before." Hart herself added: "Maracattack is based on one key concept. Fun. For fitness should be fun. Bear with as I coin a compound word - Funness. You will want to exercise. It's about playing, not 'working out' and play helps your body, but also frees your mind. Without giving too much away, it involves maracas, classic pop tunes, and is as much fun as a riotous camp, cheesy disco. There is no need to dread the gym anymore."
Talking of 4DVD, and the company is launching the rather wonderful Stone Roses documentary Made Of Stone on Monday October 21 (see last week's newsletter for more). We've spoken to retailers and others in the industry, with retailers from the likes of Zavvi, HMV, Sainsbury's and more talking about their love of the band, as well as one industry figure who has even supported them on tour. For more, see our website, which also includes a look at the aforementioned Doctor Who discovery, as well as the Only God Forgives Steelbook competition…
---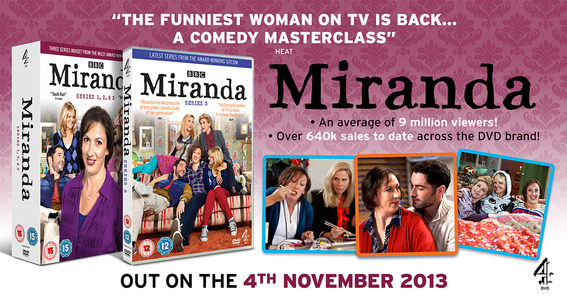 ---
It's been a hectic seven days for Arrow, with a raft of different activity at different events. Much of it is revolving around the London Film Festival, which draws to a close this weekend. Not airing in the LFF, but loosely related to it, is A Hijacking. The film came out at the tail end of August, but is enjoying a new lease of life thanks to the interest around LFF opening Captain Phillips, which stars Tom Hanks and has a remarkably similar plot. And pretty much every review of the Paul Greengrass directed film has mentioned Dane Tobias Lindholm's outing (sample quote: " Captain Phillips is a gripping tale of modern pirates, but another 2013 release did it better"). As the company's Jon Sadler said: "
A Hijacking
has been getting a lot of attention what with a certain Paul Greengrass film on the near horizon and that has lifted our sales dramatically since our August 26th release." Arrow is aiming to further capitalise on the similarities and is once again pushing the availability of A Hijacking via PR and advertising.

And the company has four films airing in the actual festival itself, with Northwest, Pioneer, A Touch Of Sin and, in competition, Like Father Like Son. The latter is appearing in the competition, with the winners due to be announced this weekend. The tale of babies inadvertently switched at birth and the aftermath of the incident, has already been appearing on many critics' best of the fest lists and has drawn a rapturous reaction. It opens at cinemas today (Friday October 18) ahead of its eventual home entertainment bow. Arrow's Jon Sadler said: "All four films seem to have gone down very well with audiences if the twitter feedback is anything to go by and we wait with baited breath to hear the results of the competition." See the trailer below…

As if that wasn't enough, Arrow spent the past weekend, October 12 and 13, at the Scandinavia Show in east London's Tobacco Dock, showing off, and selling its impressive of Nordic Noir titles as well as unveiling its plans for its own Nordicana event, the second of which is due to take place in 2014. Jon Sadler, again, said: "We were there in full force at the weekend drumming up business for
Nordicana
where we announced the 2014 dates and sold the first tickets, as well as selling a healthy amount of DVD's and Blu-rays. Nordicana will happen on February 1 and 2 and promises a great turnout of Scandi-stars and authors with plenty of talks and screenings lined up."
---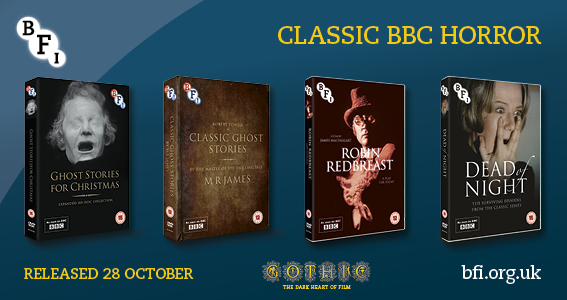 ---
Acquisitions news and Signature Entertainment has announced a raft of titles it has picked up for its ever-expanding slate ahead of the forthcoming AFM event, where it is eyeing even more titles for UK release in 2014 and beyond. The company said the quartet it has acquired is an extension of the strategy that has worked so well for it in 2013, and represents a range of "commercial and exciting" titles. The four are made up of Drive Hard, an action thriller pairing Thomas Jane and John Cusack on a desperate chase across Australia's Gold Coast; Behaving Badly, a comedy about around couple who head off to Vegas, starring, the likes of Selena Gomez and Heather Graham; sci-fi thriller Plus One and The Longest Week, a romcom with a roll call featuring Jason Bateman and Olivia Wilde. All four are due to be released in Q2. Commenting on the titles, Signature's Marc Goldberg said: "We are thriller with our latest acquisitions and anticipate AFM to be a very exciting market for us. These are all very exciting titles that will complement our already impressive 2014 slate."
One label looking at acquisitions of a different kind is Network Distributing. The independent is launching its own fully-fledged vinyl operation after testing out a few titles during this year's Record Store Day. October 26 sees the launch of two vinyl albums in lavish gatefold sleeves, Man In A Suitcase and Randall And Hopkirk (Deceased), offering up the soundtracks to two iconic British TV programmes. It matches some of the prolific company's TV offerings and more vinyl releases are planned for 2014. Commenting on the offering, Network's Tim Beddows said: "Mining the ITV archives for DVD releases has given us a fantastic opportunity to unearth some hidden gems outside the actual films and programmes and we're thrilled to have blown the dust off the original masters to allow the music element of the original iconic programmes to have a life of their own. Record pressing for audiophiles is a whole new experience for us as it will be for fans and listeners."
Punters in Leicester Square on Monday, October 14, as well as at numerous magazines, mainly of the bloke-ish variety, were somewhat stunned to see two scantily-clad women parading around with both guns and copies of a newly-released DVD. The DVD in question was Clear Vision's rather wonderfully titled Bring Me The Head Of The Machine Gun woman. Commenting on the stunt, which drew plenty of attention from hordes of lads – the film's target market – Clear Vision's Simon Allan said: "The day was big success, we went to the offices of Nuts, Zoo, FHM, Loaded and each publication tweeted and posted images on their social media pages with links to the trailer and to purchase. This targeted the exact demographic for the film. We then hit Leicester Square, where there were various competitions along with Machine Gun Woman T-shirts being handed out to promote the film and create some exposure." We'll have more of this, ahem, exposure, on our website over the weekend…
---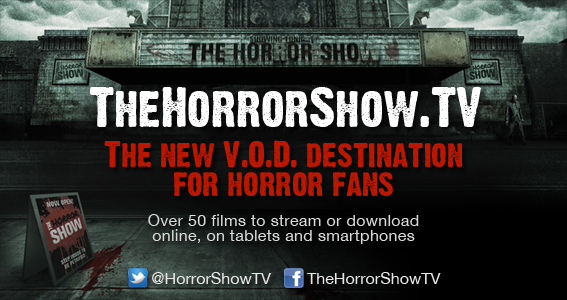 ---
One kind of themed PR stunt you wouldn't like to meet in an alley would feature some of the stars of Green Street 3, the third instalment of what Lionsgate has turned into a hugely profitable franchise. Thankfully, they won't be taking out hoolies to meet the press, but there's plenty of other marketing activity planned. Commenting on the release, Lionsgate's Grace Alexander said: "To celebrate the Worldwide launch, we have a TV campaign going live across the UK today, with all-out male targeted TV spots, with a focus on fighting, football and the incredible skills of MMA master, Scott Adkins! Alongside, we're launching a national press campaign, with joint press creative alongside Hummingbird our other all-male title out this Monday. These high impact ads are going in all key mens' publications over the next couple of weeks. We've also been using the rapidly expanding Green Street 3 Facebook page to keep all the fans updated with clips, stills and the brand new trailer which was initially launched on Zoo. And to add to that, the PR campaign has received great support from its star Scott Adkins with a 5 page fitness feature currently on shelves in the December issue of Men's Fitness. But, Scott hasn't been the only one putting in the hard work with the Capital Xtra presenters and a Zoo online journalist taking on a Mixed Martial Arts master class to celebrate the release! Finally, all the hard work was rewarded last night when the cast and crew were reunited for the film's riotous launch screening in Soho."
We'll end with some piracy news and figures this week suggest that the final episode ever of Breaking Bad, available through some online services, but not yet released as a physical offering, was illegally downloaded more than 3 million times. That massive figure illustrates the scale of the problem. Meanwhile Breaking Bad creator Vince Gilligan has this week given his views on the issue. He said: "I see that there are two sides to this coin. If i'm being honest I see that the illegal downloading led to a lot of people watching the series, becoming aware of the series who otherwise would not have been. I see that in some ways illegal downloading has helped us, certainly in terms of brand awareness, so that's a good side. The downside is that a lot of folks who worked on the show would've made more money, myself included. But you know, like with most things, there's two sides to the coin. We all need to eat, we all need to get paid, and I get paid very well, I can't complain." Let's just hope those 3 million illegal downloads of the series finale help the brand when it comes to the release of SPHE's complete box sets in November…
---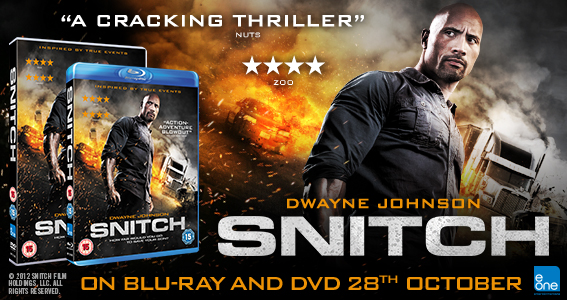 ---
QUOTE OF THE WEEK
The whole sector cannot be dying at the same time as you see more movies [being produced] than ever. We should instead maximally conform to consumer needs."
Carles Pastor, who launched Beodee, a search engine directing Spanish consumers to legal content. Spain is rife with online piracy, he appears to be saying the business needs to change, rather than chasing pirates…
Despite it being a rather lacklustre week in terms of box office, there were still some strong performances at UK cinemas, as Prisoners continues to hold on to the top slot, where it has now amassed more than £5 million. Blue Jasmine, with £3.33 million, is now Woody Allen's most successful film ever at UK cinemas. New wnetries included The Fifth Estate, with a touch over £500,000, and Le Week-End, with £324,888.
We've watched the rather wonderful Pacific Rim this week ahead of its November home entertainment bow courtesy of Warner. Remember the Guillermo Del Toro film which, in a matter of days, went from being a supposed flop that signified the end of the blockbuster, into a hit, as film writers back-pedalled following an impressive overseas performance. Well, it seems as if, despite being discounted by "experts", a sequel could be on the way. Del Toro has just stated, while doing publicity for the home entertainment bow, that he is already penning a follow-up. We can't wait…
It's still almost two years away and it appears to have been a bit quiet in terms of Batman and Superman news… until this week. For it appears as if filming could be kicking off this weekend, as director Zack Snyder is said to be shooting footage at an American football game in Los Angeles. Cue a welter of speculation about the superhero team-up online…
And for those that may have missed it, the big news this week in the Marvel universe has been the fact that it appears as if the decision on who will play the tiny Ant-Man on the big screen is down to a shortlist of two names. Those are Paul Rudd and Joseph Gordon-Levitt, the latter of whom was in town this week to mark the LFF premiere of Don Jon. The film is, of course, being directed by Edgar Wright…
This week's most controversial website, which looks at the availability of the most pirated films around and attempts to argue that if they're not available to allthey will ber pirated. It's not entirely scientific, by the way…
http://piracydata.org/
Here's that Like Father Like Son trailer, guaranteed to make all but the hardest of hearts shed a tear…
Red band klaxon! With added Zac Efron…
Now Hobbit related business…
New Wes Anderson trailer sends fanboys wild. Or as wild as Anderson fans can be…
It's back. Paranormal Activity returns…
Due to air at the forthcoming Film4 FrightFest Halloween all-nighter, ahead of its release next year by Anchor Bay…
To subscribe to The Raygun newsletter, please email
info@theraygun.co.uk
with subscribe in the subject matter
To unsubscribe, email
info@theraygun.co.uk
with unsubscribe in the subject
For editorial or advertising queries, contact
tim@theraygun.co.uk