1:18 Scale Classic Carlectables Holden FC Special Sedan - Olinda Green over Abode Beige

Item No. 18618

Limited Edition: Scheduled 1,000pcs 
Release Date: 1st Quarter 2017
RRP: $259.00

Members Pre-Order Price: $245.00

Pre-Order Now 
 

1:18 Scale Classic Carlectables Holden EH Special Sedan - Gundagai Grey

Item No. 18405

Limited Edition: Scheduled 1,000pcs 
Release Date: 1st Quarter 2017
RRP: $259.00

Members Pre-Order Price: $245.00

Pre-Order Now 
!!! Dont forget Dad this Fathers Day !!
Pop into our Carrara Markets Store on the Gold Coast this weekend to pick him up that something special.
6th Avenue in the Big Shed - 

Corner of Gooding Drive & Manchester Road, Carrara.
We also do pickups from our Warehouse in Loganlea.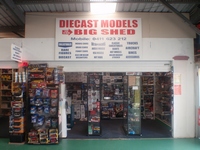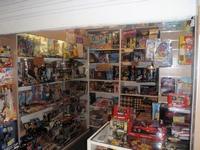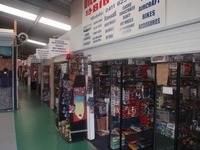 Kind Regards,
The Team @ Diecast1stop.com / Toys Toys Toys

Toys Toys Toys / Diecast Models in the Big Shed 
Carrara Markets - 6th Avenue in the Big Shed 
Corner of Gooding Drive & Manchester Road
Carrara QLD 4211 
Ph: (07) 3209 1361 
Ph: (07) 3299 6723
Mobile: 0411 623 212 - Greg
Mobile: 0432 154 946 - Grant 
GIVE US A CALL

Ph: (07) 3209 1361
Ph/Fax: (07) 3299 6723

Mobile: 0411 623 212
(Greg)
Mobile: 0432 154 946
(Grant)