Newsletter Headline Here...
YOU'VE BEEN WAITING, AND...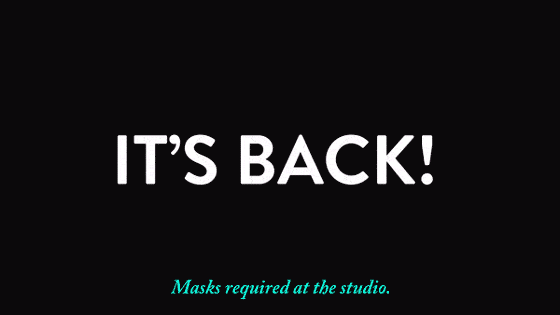 YOUR FAVORITE FLEX & INVERTABLE TRAININGS ARE BACK THIS MONTH
Check the schedule to grab your spot(s) now!
 B&P PLUS: SPRING TRAINING APRIL ➕
🆕 

SPRING TRAINING LEVEL UP
HOOP 1 TO HOOP 2
WEDNESDAYS
6:15 PM with KIRA FATH





🆕 

SPRING TRAINING LEVEL UP

POLE 3 TO POLE 4




FRIDAYS
8:45 PM with DONNA CARNOW
Are you ready to Level Up?! Join us for these B&P Plus series geared towards conditioning students to take it to the next level.
WITH DONNA CARNOW
Spring training season is here, and it's time to level up! While it's completely normal to feel a little bit unprepared — or even scared — to take it up a notch, Donna's here to explain why expanding outside your comfort zone is key to elevating your pole practice.
Please welcome Zhanna Nova and Ryan Daniel Beck to the schedule, and check out weekly pole Trainings.
WORK-STUDY OF THE MONTH
Our Work-S
tudy of the month for March was Gina! Gina has gone ABOVE and BEYOND to support the team and the studio. 
To show our appreciation, Gina will receive a free private lesson with the trainer of her choice! Thank you for everything!
🤳🏽 B&P ONLINE: LIVE CLASSES 🤳🏽
LIVE 2X A WEEK + *NEW* 
LIVE
ARCHIVE

You can sample the LIVE ARCHIVE now for one free view!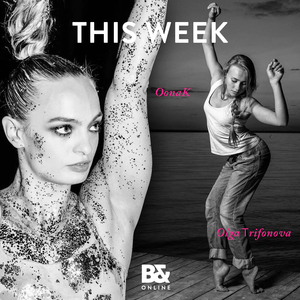 POLE OONAK STYLE
OONAK
WEDNESDAY, 4/7 12:00 - 1:00 PM EDT
FUSHION POLE
WITH OLGA TRIFONOVA
FRIDAY, 4/9 1:00 - 2:00 PM EDT
Available only for our B&P Online Members! Enjoy these limited-run, exclusive live classes with your favorite B&P Online instructors and now, special guest instructors! Classes are capped to maintain an intimate class environment.
If you are a B&P Online Member, you will receive sign up details this week.
We understand not everyone will be able to join us in person, so B&P Online is there for you - streaming & live.
- Live Classes For Our Members
- Workout With Your Favorite B&P Instructors & Your Favorite Classes, Now & Anytime!
- Quality In-Studio Experience For Everday Use
- Over 500 Classes, Search By Class Or Technique
- New Favoriting Feature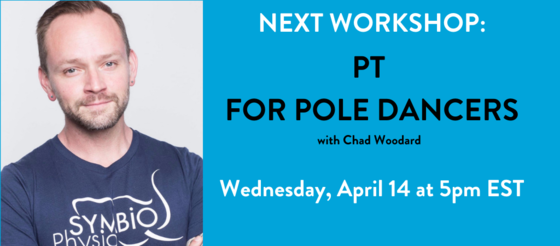 Next up:
PT FOR POLE DANCERS WITH CHAT WOODARD
Join elevatED Online for video tutorials, teacher tips, livestream workshops and so much more!  The next workshop will be "PT for Pole Dancers", a must-watch for all polers!  
We are honored to help you own your unknown. Stay safe and stay moving.
- The Team at Body & Pole