BLACK MONDAY AS WOMAN ARRIVES…
…BUT RADCLIFFE GOES MISSING
FATHER'S DAY ALSO GIVES KALEIDOSCOPE BOOST
TICKLED PINK WITH PARAMOUNT HANDBAG
GLOBAL SHIFT FOR WORLDWIDE
UV PASSES 3 MILLION MARK IN THE US
RELEASE OF THE WEEK – ACT OF VALOUR
TRAILERS OF THE WEEK
---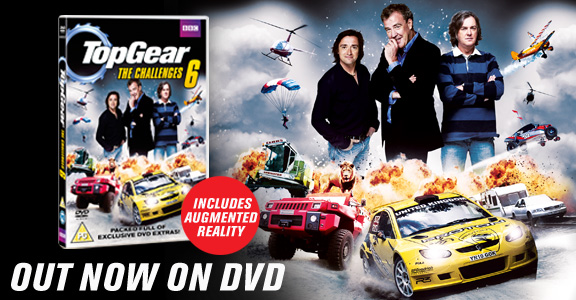 ---
If you can't read this newsletter or see the ads, please click
here
It Was A Good Week For…
The Woman In Black, scaring up some decent sales and a good start…
It Was A Bad Week For…
The games business, with another dismal week…
Despite the potential doom and gloom – it's summer, apparently, there's some football tournament dominating the TV schedules – no-one's told the great British public, it seems. For while the games market, for example, is struggling (according to trade magazine MCV, last week was the second worst ever), sales in the run-up to Father's Day were strong, with the best week for more than a month. The Official Charts Company's Martin Talbot said: "Last week was certainly a strong week, the busiest sales week for video for more than a month. And there was a very definite Fathers' Day influence on the Official Video Charts, with plenty of dad-orientated titles selling particularly well. Aside from new entries such as Safe House, Man On A Ledge and J Edgar which arrived in the Top 10, established titles including War Horse (sales up 50 per cent), Mission Impossible: Ghost Protocol (165 per cent), Tinker Tailor Soldier Spy (26 per cent), Paul (19 per cent), The Girl With The Dragon Tattoo (94 per cent) and Senna (146 per cent) also saw improved performances. We also saw a large number of new football review videos make their debut (including Man Utd, Liverpool and Sheffield Wednesday among the Top 20 Sports/Fitness videos), while Man City's Champions jumped from number six to number one in the Sports/Fitness chart, with Chelsea's season review up from 36 to two." Talbot also made a Millwall DVD reference, which we've left out for reasons of space…
Monday June 18 saw a release for The Woman In Black, the most successful British horror film ever and the biggest release thus far from a revitalised Hammer studio. This too has got off to a bright start and has repaid Momentum's faith in releasing the title during a busy summer. And with the likelihood of miserable weather throughout the weekend, as well as people flocking to stores in the run up to Sunday night's England quarter final, there's every indication that sales will continue. Momentum's Kristin Ryan said: "Sales figures so far for The Woman in Black are great and we're on track to hit our very ambitious target across DVD, Blu-ray and Download. We've still got lots of activity running through the weekend and we're confident that the double effect of supermarket footfall (stocking up for Sunday's match) and the ever patchy British summer weather will make for strong sales over the weekend. Our Summer solstice online premiere event was a great success last night, further harnessing the large and very vocal Facebook and Twitter groups who are still buzzing about it today."
One of the downsides of its success has been the disappearance of Daniel Radcliffe from stores – it seems as if some of his eager fans have been swiping the life-size point of sale from shops. But what has been seen in store is the Woman In Black herself, who was ethereally and spookily moving around in stores and retailers such as HMV this week. We've got some great pix of the stunt going up shortly on our website. In the meantime, here's Gennaro Castaldo at HMV: "The release has got off to a great start – we've had loads of people coming in asking for the Woman in Black or picking up a copy, including on Blu-ray, which is also doing well. The lenticular sleeve artwork really helps the title to stand out in-store along with some great POS displays, although, if anything, the Daniel Radcliffe life-size cut-outs in the store entrance areas are proving a little too popular with some fans - turn your back for a second and they're gone - they seem to vanish into thin air."
---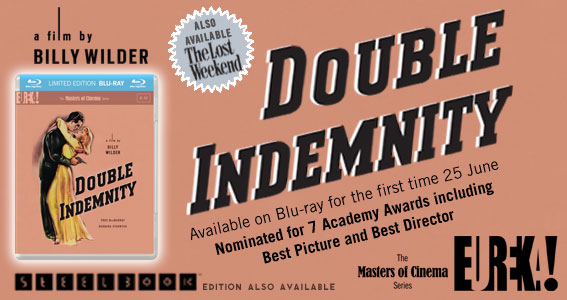 ---
As well as a big week in terms of releases, there's also been a fair amount of activity around Father's Day, which, in case anyone was daft enough to forget, was on Sunday June 17. We got breakfast in bed and it appears as if there was something of a sales spike around relevant releases and the wealth of in-store promotional activity. One company that enjoyed a boost in sales for its catalogue titles was Kaleidoscope. A brace of titles from the company both performed above and beyond expectations in the run-up to Father's Day. Winter In Wartime and One Night In Turin enjoyed sales of approaching 6,000 units between them in the seven days to June 17, the latter title given a further boost by England's appearance in the Euro 2012 football championships (they're still in it at the time of writing this). Kaleidoscope's Spencer Pollard said: "We are delighted with the performance of Winter In Wartime and One Night In Turin last week for Father's Day 2012. Both films were released in May 2010 just before Father's Day and the World Cup so roll on two years and to see these titles still performing at retail and digitally in campaign is good news. Let's hope England continue to perform in the Euros as every bit of success there will help One Night In Turin on the sales front. For Winter In Wartime to sell 4,000 units last week, more than two years from release shows this title has a huge amount of legs left in it and since we brought sales in house we've seen our front line and catalogue sales really blossom, so congratulations to the sales team."
Monday June 25 is another busy release day, with titles due including Ghost Rider: Spirit Of Vengeance. Anyone watching the Euro 2012 quarter-finals over the weekend should be able to see TV spots for the eOne release. The company's Tim Westbey said: "The campaign includes an exclusive online promotional feature with Nicolas Cage which launched on Daily Motion and has rolled out across entertainment sites in the week before release, a Facebook app, TV campaign (with lead spots in this weekend's football), and strong retailer support with POS in several retailers. With good pre-orders received we're confident Ghost Rider: Spirit Of Vengeance can deliver a great result."
---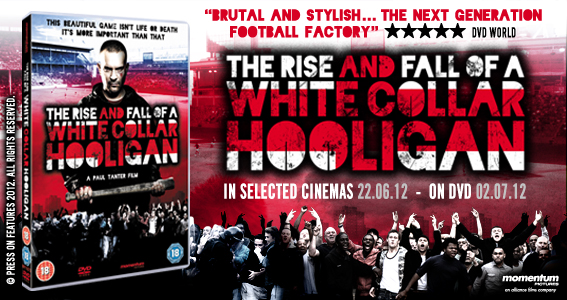 ---
An interesting item arrived at our front door this week… It's a rather over-the-top pink handbag, festooned with all kinds of sparkly bits. Inside there's a bottle of Magners cider, albeit with a specially created label, and a cute cuddly toy dog with big, sad eyes. Oh, and a DVD too. It's Paramount's Young Adult and the whole package was sent to us to mark the June 25 release of the studio's Charlize Theron starrer Young Adult. But it wasn't just us receiving it, for Paramount and its agency Eulogy! had sent out the bags to magazines and newspapers too to attract interest in the release. It certainly piqued our attention, and we we're certainly going to watch the film. It's part of a campaign that has seen an exclusive, extended clip from the film being posted up on the Huffington Post website
. Paramount's Barney Hands said: We timed our Young Adult release to coincide with Charlize Theron dominating at the UK box office with Prometheus and Snow White And the Huntsman. We're really excited to have an exclusive, extended preview placed on the Huffington Post – one of the biggest up and coming consumer sites – which is a great fit for the title."
More from Paramount: The Raygun is planning to join other journalists, hacks, bloggers and others from in and around the industry at a special quiz night in July. The reason? Well, it's a Star Trek-themed quiz and the event is being organised to highlight the Blu-ray bow for what many consider to be the finest Trek outing, The Next Generation. It's due to arrive on July 23 and the quiz will see The Raygun, including editor Tim Murray and our roving reporter Alex Kidd joining forces with our pals at Screenjabber to take on other teams including one made up of former editors at Star Trek magazine, including our old pal (and colleague) Toby Weidmann. Paramount's Tara Hutton said: "We'll also be supporting the release with print ads in key titles; starting with SFX, where we have worked closely with the editorial team to create a Star Trek: The Next Generation issue this month." If anyone knows more about Star Trek than us, incidentally (which isn't hard) we are accepting applications from ringers to join our team on the night)…
One check disc that we're starting to watch over the weekend is the wonderful The Children's Film Foundation – London Tales. It's the first in a planned series of releases looking at the output of the industry-wide organisation that made wholesome films aimed at children predominantly for the Saturday morning matinees at the pictures. The trio of titles are indicative of the output of the organisation, which made more than 400 films, in that they involve star talent on both sides of the camera. The BFI's Phil Roberts said: "The CFF collection is a quality family release to be enjoyed by kids, parents and grandparents alike. I've watched the films with my children and they loved seeing plucky London youngsters put one over the grown-up villains and rogues. It's another beautifully packaged BFI DVD with a great sleeve by the esteemed film poster artist Graham Humphries, and cracking value with three films on one disc. The films also have massive nostalgic and cult appeal to those who saw the films first time around, or on subsequent TV screenings in the 1970s and early 1980s. We are expecting masses of press interest in this release, and we will be advertising in family and cult film press and online."
---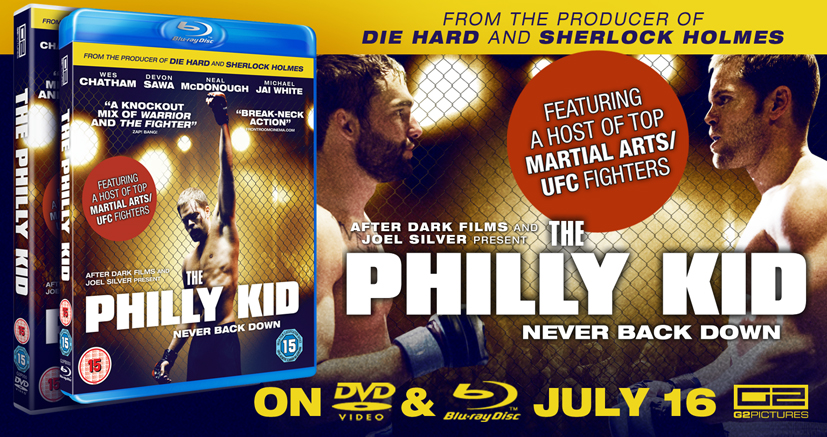 ---
There's been a major reorganisation at BBC Worldwide. Some months in the planning and discussion stages, it will see the structure being organised along international geographical lines rather than divisional ones. This effectively sees the global business being split into seven different regions – the UK, North America, Australia and New Zealand, Western Europe, Asia, Latin America and CEEMEA (central and eastern Europe, Middle East and Africa). In addition there will be three global functions across all the territories, with three new senior posts, chief sales officer, chief brands officer and one for content. There will also be a chief digital office in the consumer digital group. All four of those will report to Worldwide ceo John Smith, while the seven regions will report into four presidents, who will in turn report into Smith. CEEMEA, Asia and Latin America have been grouped together under the "high growth markets" banner, and the UK and Australia and New Zealand will report to the same president. The high growth markets group will report to Paul Dempsey, president for high growth markets and, until recently, md for consumer products. The UK and Australia/New Zealand will be overseen by Marcus Arthur, currently overseeing Worldwide's brands. Chief sales officer (and president for Western Europe will be Steve Macallister, chief digital officer is Daniel Heaf. Ceo John Smith said: "The new organisation is designed to help us capture untapped opportunities for high quality British content and BBC branded services across the world, in order to sustain our track record of strong growth into the future. It has been worked out over a number of months, with inputs from across the world, and throughout our company. I believe it will accelerate delivery of our global ambition, and help us drive future growth and returns to the BBC, supplementing the licence fee."
One interesting figure this week comes from America with the news that there are now 3 million registered accounts for digital locker system UltraViolet. Some 1 million of those came from April to May following Walmart's introduction of its own disc to digital offering. More retail support is set to follow Walmart and Amazon, which has been selling UltraViolet-enabled titles since January. There are now 6,000 titles that are enabled available in the US.
Talking of figures, The Raygun continues to grow across its assorted platforms – we passed the 450 mark in terms of Twitter
www.twitter.com/theraygun
followers, our regularly updated website
www.theraygun.co.uk
(including loads this week on The Rise And Fall Of A White Collar Hooligan) continues to see increased traffic and our newsletter continues to add to its circulation too…
---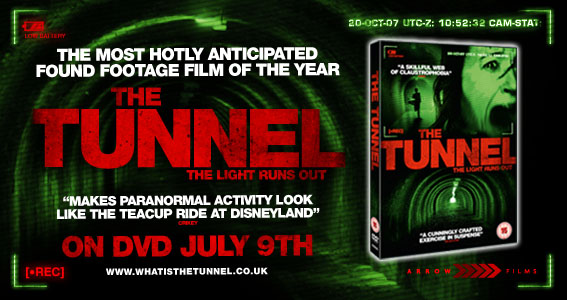 ---
There's been plenty of activity surrounding the release of Universal Playback's Lip Service. And in what is, to our memory, something of an industry first, a speed dating event for l*sbians was held in London this week to support the release of the second series of the programme (that was asterisked, incidentally, to avoid strict firewalls). It was held in conjunction with the Pink Date website. Further smart promotional activity included a team of Powderpuff girls visiting key media houses, magazines and newspapers, offering mini-makeovers and lipstick, as well as offering Ann Summers vouchers, lip balm and DVDs. Further coverage was scored by a smart initiative that commissioned a poll looking at what other women women would snog, garnering coverage in national newspapers and online. Playback senior product manager Sophia Nelson said: "
Our sassy l*sbian drama Lip Service is back on DVD & Blu-Ray and we're pleased to say it's had a great reception from fans and the media alike, earning some fantastic reviews and publicity off the back of our launch activity; including national coverage for our survey 'I Kissed a Girl' , a media drop complete with Powderpuff Girls to hand out on the spot mini make-uppers to journalists and not forgetting the fans - we've created a Lip Service Pintrest board with images and clips for those who want to get a little closer to their favourite show!'
The BBFC has defended its pricing policy after the appearance of an online petition aimed at persuading the organisation to reduce its pricing policy for independent filmmakers and distributors. The petition has been doing the rounds via social networking sites such as Twitter and while it's not gaining huge traction yet, it does carry some weight seeing as it does involve producers and independents (although we do think its over-emotive use of language might not have helped the case). In a lengthy statement to The Raygun, it outlined in full the work it does and reminded those objecting that its work is a legal requirement. The statement noted: "The BBFC is a non-profit organisation and works hard to provide a prompt and predictable service to the film and video industry. BBFC fees have not risen for 5 years which in real terms is a year on year decrease against the rise in operating costs. At the same time the BBFC have improved efficiency offering a 2.4 day turnaround for standard films and same day turnaround for urgent films." We're going to visit the BBFC's Soho HQ shortly, and will be reporting back from it, incidentally, we're also going to try and get the full statement up on our website soon… You can see the petition here.
And we'll end by wishing a hearty congratulations to Warner Bros Entertainment UK's president and md Josh Berger, awarded a CBE for his services to the creative industries in the Queen's birthday honours list. As well as overseeing all Warner's activities in the UK, including video, among others, he is a governor at the BFI, and works with the government, BAFTA and the NSPCC in various guises. The award came just after he was interviewed in The Guardian (our most clicked through item on the newsletter last week).
---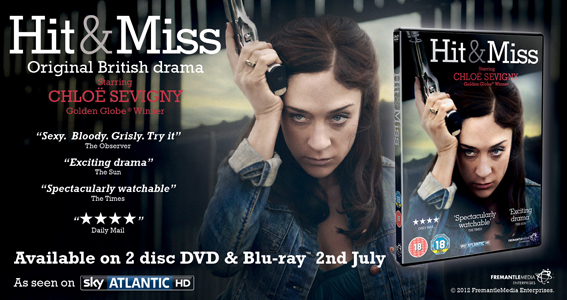 Following on from the more sedate ghost tale of The Woman In Black, one of Momentum's next big releases is the all together far noisier Act Of Valour. As the company – and anyone who's seen it – will testify, it is, effectively Call Of Duty: The Movie, offering much of its action sequences in the form of a first person shooter video game. Iits other unique selling point is the acting talent on offer – many of the soldiers in this action are your actual Navy SEALs, this is as authentic as it gets. Momentum's Adam Eldrett said: "The release of Act of Valour has been a true collaborative process in that we have worked closely with our theatrical team on the release, it has served to set things up perfectly for home entertainment. Our strategy really is to go after the gamers and fans of the action genre at large, we have proved through research that gamers really do love films, in fact their cinema and DVD buying habits are well above the normal levels.
We have an aggressive above the line campaign including TV, Online and some outdoor activity with HMV and the Gamerbase stations they have in-store. 15-24 males are spending an average dwell time of 2.5hours trying out the latest games and we will be targeting them as they play through various forms of branding." Eldrett continued: "We also have some really exciting promotions in place, the most appealing probably being Warfighters, the Northampton based company who specialise in fantasy war games, taking place over 60acres of countryside this summer will be the 'Act of Valour Season' where players will act out scenarios directly lifted from the film.
We will be embedding some journalists onto one of these events and hopefully including The Raygun's own Tim Murray later this summer." (That, incidentally, is the first we've heard of that…)
Saturday night (hey, it never stops for us) and we were at the BFI to see Studiocanal's rather wonderful music doc Searching For Sugarman (it really is outstanding), and were treated not just to a Q&A but a special live performance afterwards too. And we also trotted along to a special screening of Momentum's The Rise And Fall Of A White Collar Hooligan, with some of the film's stars. We also got to meet Steven Berkoff too…
QUOTE OF THE WEEK
"[UltraViolet] is too complicated."
Tesco entertainment supremo Rob Salter, reported on Advanced Television talking at a summit this week. He said that the grocer is concentrating its efforts on its own service, available through stores and its the Tesco-owned Blinkbox…
AT THE MOVIES
Prometheus continues to reign supreme at UK cinemas, topping the box office charts and wityh a total haul just short of £20 million. Jmen In Black 3 and Snow White And The Huntsman are at two and three, while new entries include Rock Of Ages (a touch over £1 million), Red Lights (£445,109) and Fast Girls (£335,700).
Television news now and a couple off familiar names are moving into the world of TV with their plans unveiled this week. David Cronenberg is working on Knifeman, a series based on a self-educated surgeon (it's a return to the director's body obsessions then) and this week it was announced that Tim Roth will star as the titular hero in the series. Cronenberg, whose A Dangerous Method is out next week on DVD and Blu-ray courtesy of Lionsgate, will direct the pilot of Knifeman, and will also executive produce the series…
Also planning to move into television is Nicolas Winding Refn, one of our favourite directors and the man behind one of the best of last year, Drive, as well as the forthcoming Only God Forgives. Better still, he's working on reviving cult 60s sci-fi heroine Barbarella, the comic book character made famous by Jane Fonda in the camp classic flick. He's working on the series for Gaumont International Television and Martha De Laurentiis, the same production partnership that's also working on a TV series based on serial killer Hannibal. It's not known whether Ryan Gosling, star of Drive and Only God Forgives, will don a wig for the part of Barbarella…
Sequel news of the week and it may sound like something from The Player, but reports have emerged this week that Raging Bull 2 is on its way… The film will look at what happened both before and after the Robert De Niro and Martin Scorsese classic. Willianm Forsythe will play the ageing boxer, unknown Mojean Aria his younger incarnation. It will use the same source material as Scorsese's classic…
SITE OF THE WEEK
Here's some entertaining reading from Movie Mail, as it ponders the best opening scenes in film history… We'll go with Once Upon A Time In The West and it's "Get three coffins ready" line…
TWEET OF THE WEEK
TRAILERS OF THE WEEK
The wonderfully-titled Bashment, due from Peccadillo…
More local releases, and Artificial Eye has this for the UK…
The next trailer for the final Twilight Saga film has arrived…
Dredd meets The Raid uptown…